If you're looking for a travel guide to Sarajevo, then read on for a comprehensive guide to the best things to see and do in Bosnia and Herzegovina's capital city. A history full of highs and lows, from hosting the 1984 Winter Olympics, to just eight years later being subjected to a terrifying siege where the city got cut off from help during the Bosnian War. It was here that Archduke Franz Ferdinand was assassinated, which resulted in the First World War. Despite its tumultuous recent history, Sarajevo is once again perfectly safe for visitors, and offers a real mix of cultures, and a taste of both east and west.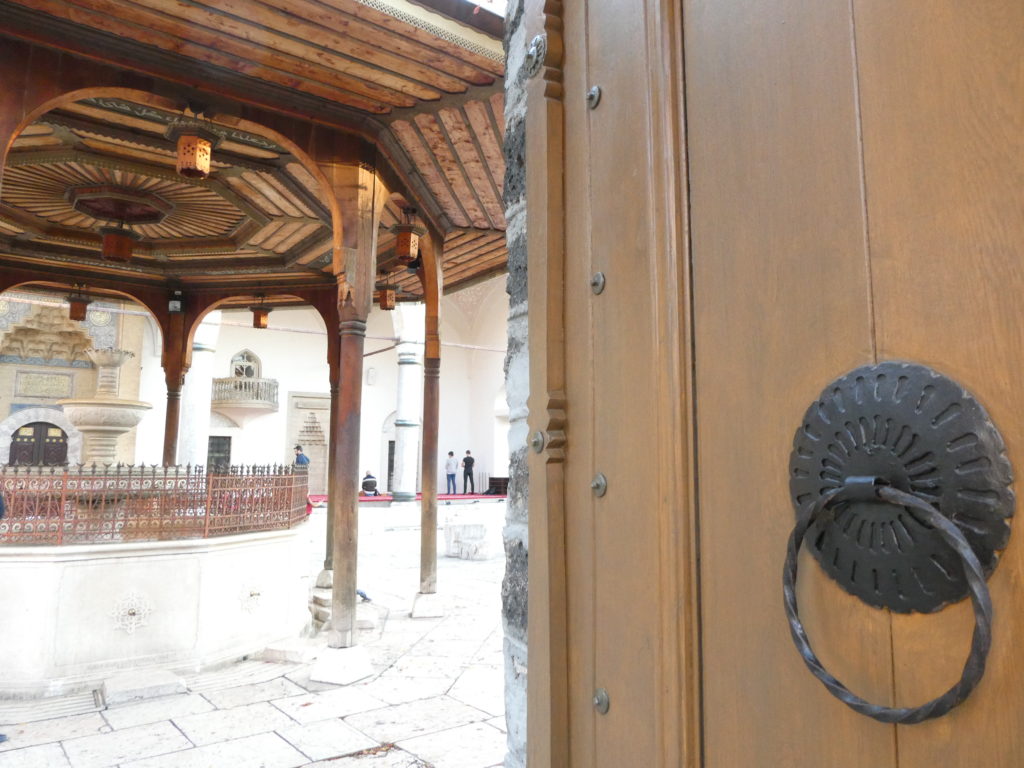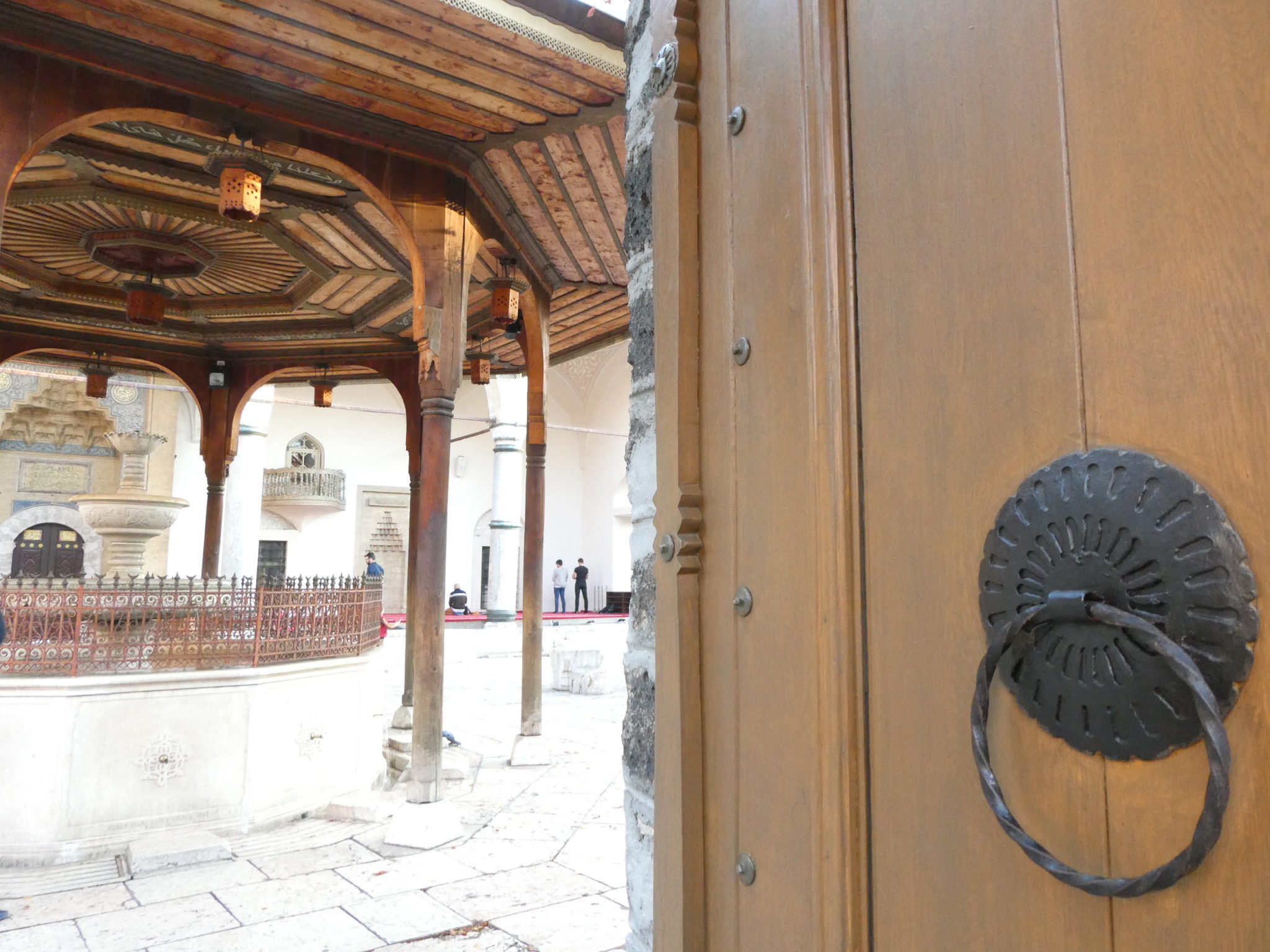 THINGS TO DO IN SARAJEVO
Insider Free Tour – Easily one of the strangest city tours we have been on. Our guide was engaging, although highly eccentric. He really told the city's stories how it was, pulling no punches. The fact that he had lived through much of the worst of Sarajevo's history himself added a lot of gravitas to his words. Unfortunately, this eye-opening tour most definitely portrays the human race as a bad lot. You will hear stories that will make you despair, but are important to learn about this all too recent tragedy.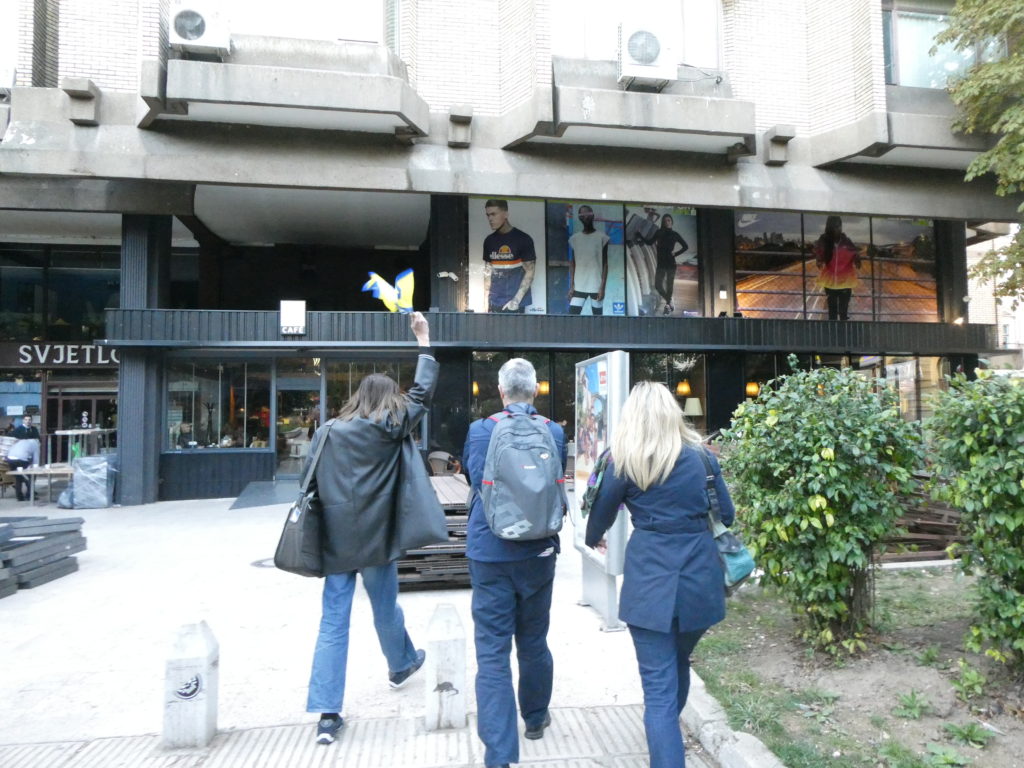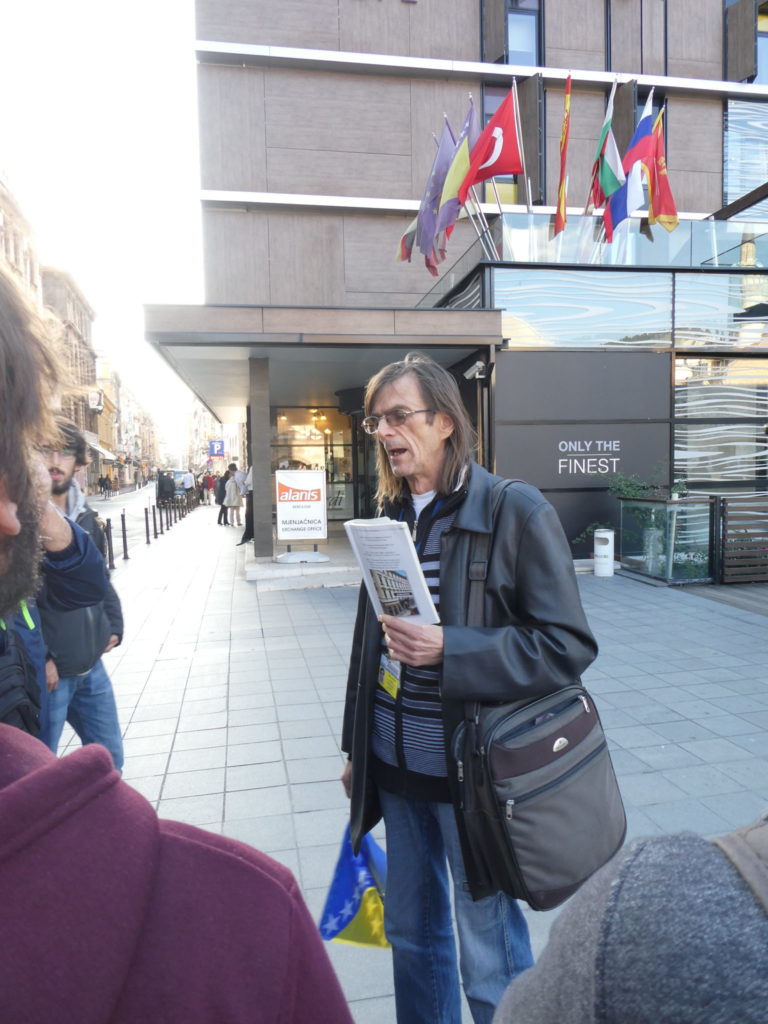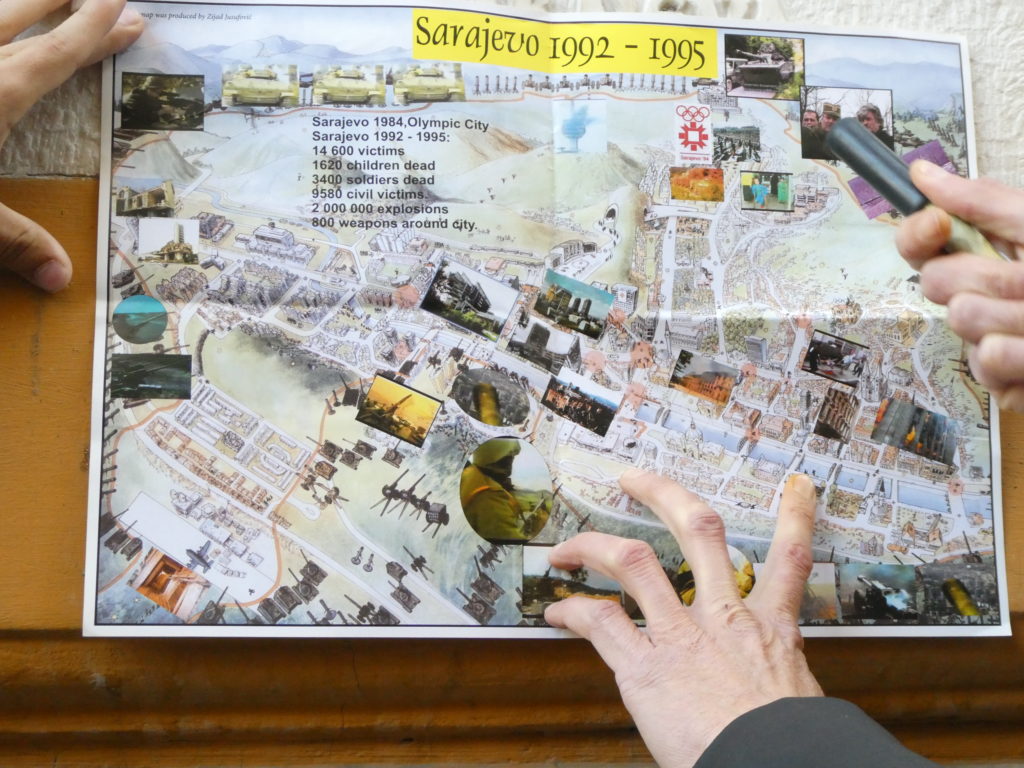 Latin Bridge – World War I was famously triggered here by Gavrilo Princip, when he assassinated the Archduke Franz Ferdinand and his wife. The bridge itself is rather small and unremarkable, but it was a very important moment in world history that happened right here. A small plaque marks the spot.
Gazi Husrev-beg Mosque – One of the city's most iconic attractions, and the most important mosque in the country. Dating to the 1500s, its very large and beautiful interior has a serene atmosphere. The walls themselves are plain, but there are lots of ornate tiled parts, and a vividly coloured carpet which covers the main part of the floor. You can explore the courtyard too, with an ornate central area and a fountain where believers can wash their feet. There is also a minaret, clock tower and a small graveyard.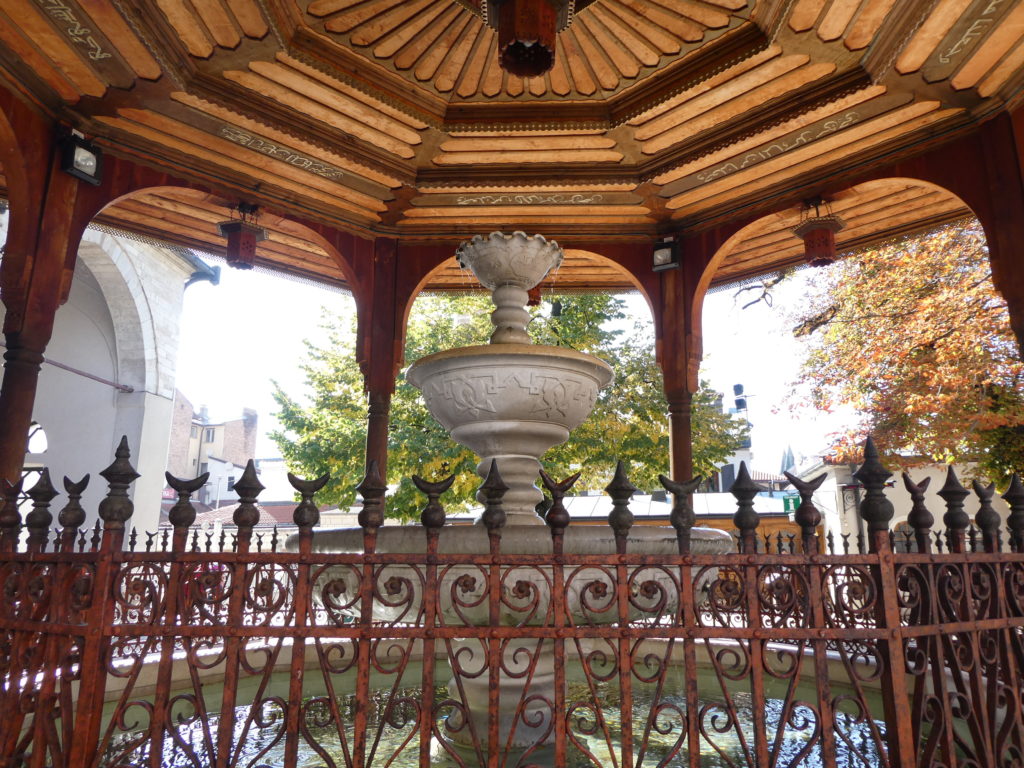 Bascarsija – Sarajevo's famous old bazaar area has a misty air that gives it an otherworldly quality. You will definitely struggle to believe you are in Europe. This part of the city dates back to the 1400s, and its skyline of mosques, Ottoman architecture and the famous Sebilj Brunnen Fountain is exceptional. Stroll around the crammed streets, admiring the coppersmiths' handiwork and other interesting knick knacks. It is interesting to see some remnants of the war such as bullets being reclaimed and turned into souvenirs. Don't miss the chance to come back after dark to enjoy its nighttime ambience, too.
Zlatna Ribica – This quirky pub is a treasure trove of a place, filled to the brim with antiques. You'll find drinks menus in books that dangle from phone cords. Definitely a place that will impress.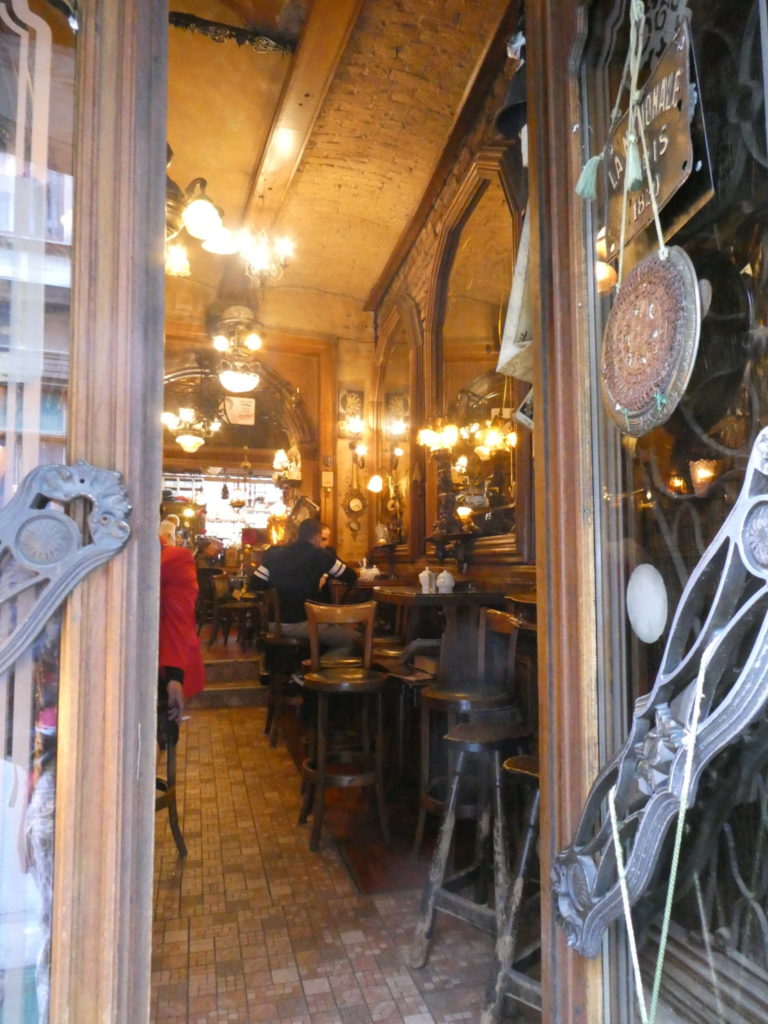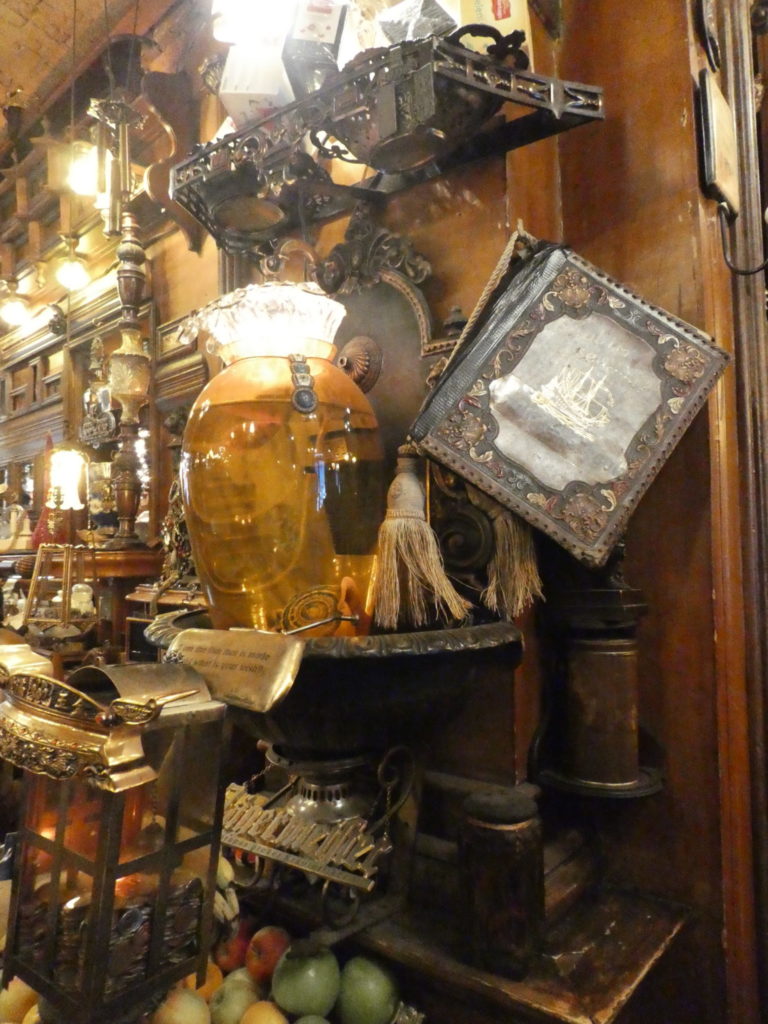 War Childhood Museum – This museum focuses on the stories of the children who grew up during the 1990s conflict, and contains personal items that the people that grew up then donated to symbolise their experiences of the war. Next to each item is a detailed story showing why the item is important. Many are extremely moving. We wrote a separate blog post all about this museum, which you can read here.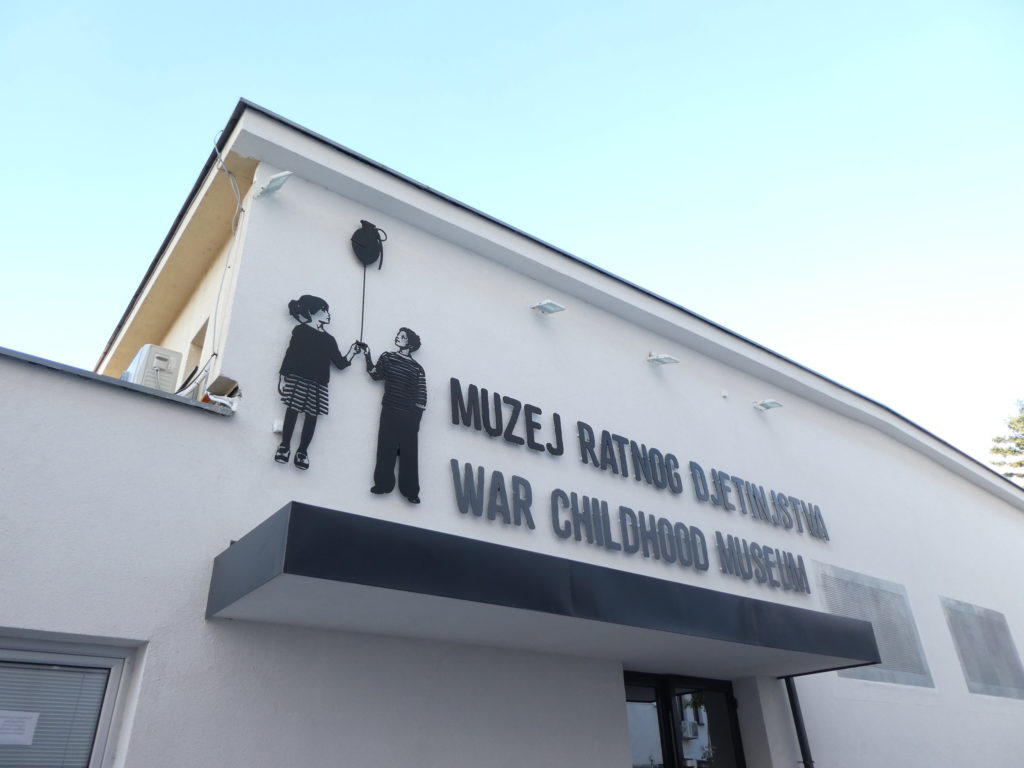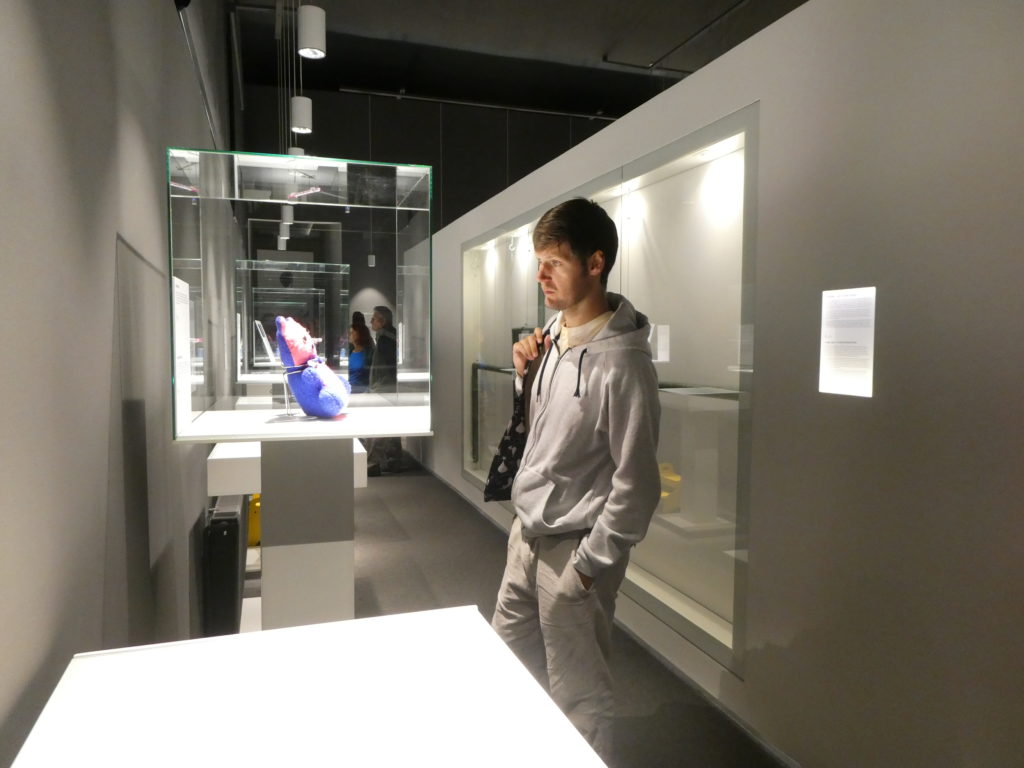 Sarajevo Roses – These rose-shaped marks were left from bombs which fell during the Bosnian War. The red paint is a confrontational reminder of the war, and you'll find them all over the city. In fact, the amount of them you will see is an effective method of highlighting the scale of the siege that Sarajevo found itself under.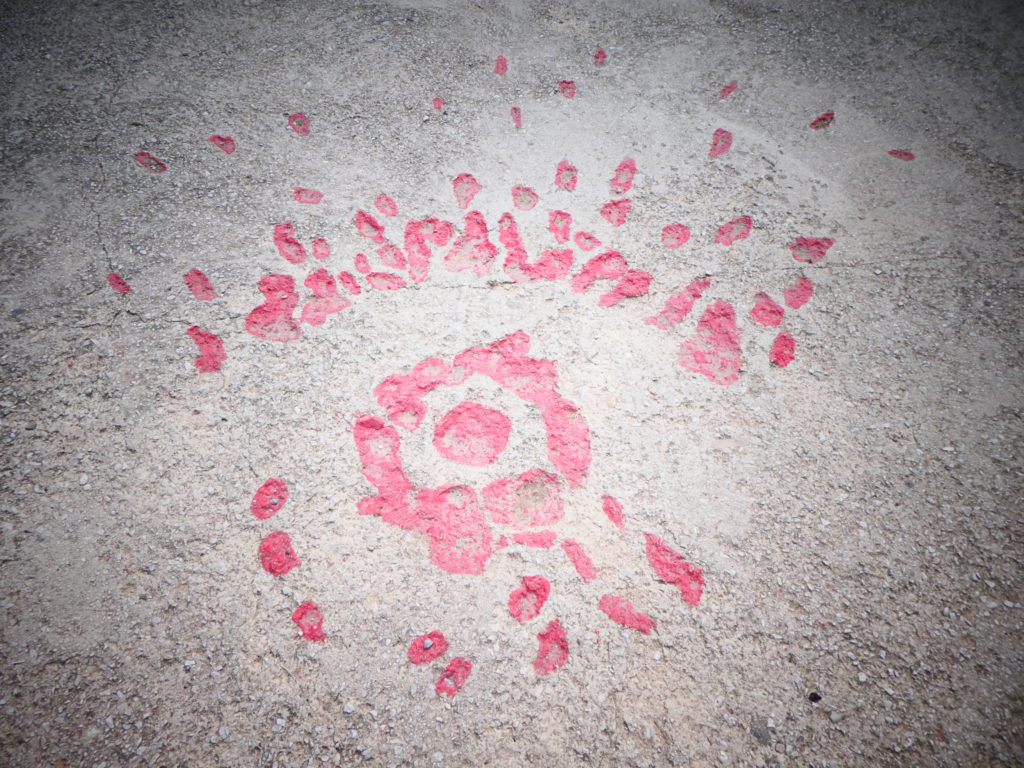 Gallery 11/07/95  – A photography and multimedia exhibition by Tarik Samarah, which focuses on the Srebrenica massacre, a modern day holocaust of kinds. Over 8,000 Bosnians were brutally killed by the Serbian army in the Balkan wars of the 1990s. It is completely shocking to see that this happened during our lifetimes. It hit home the hardest when we saw a video of a young girl singing All That She Wants by Ace of Base in between running from bombs and escaping snipers. All of the photography is emotionally stirring, some featuring people whose family members are still missing.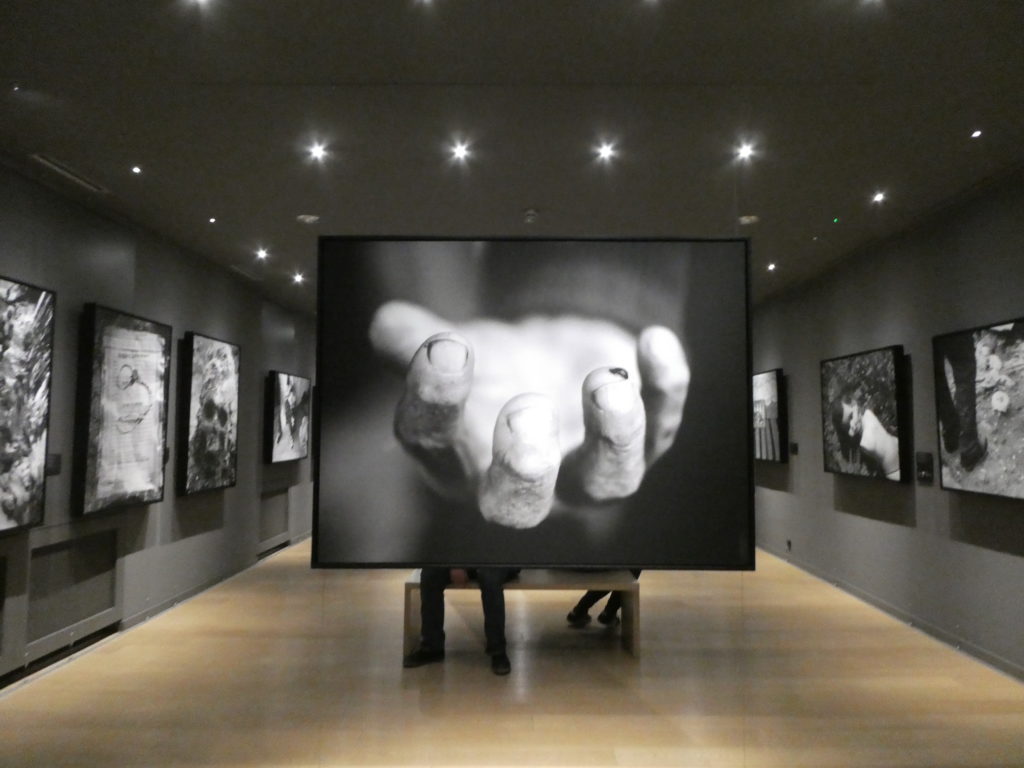 City Hall – This sensational building was put back together piece by piece after its destruction during the 1990s conflict by 'Serbian criminals' according to the matter-of-fact sign on display at the entrance. The large coloured glass ceiling and elegant, Eastern-inspired archways are like nothing else. It is almost impossible to fathom that this place, as an historic library, was bombed by the Serbian Army, and needed to be completely renovated. It was only finished in 2014! So sad to think of all of the historic documents that were destroyed.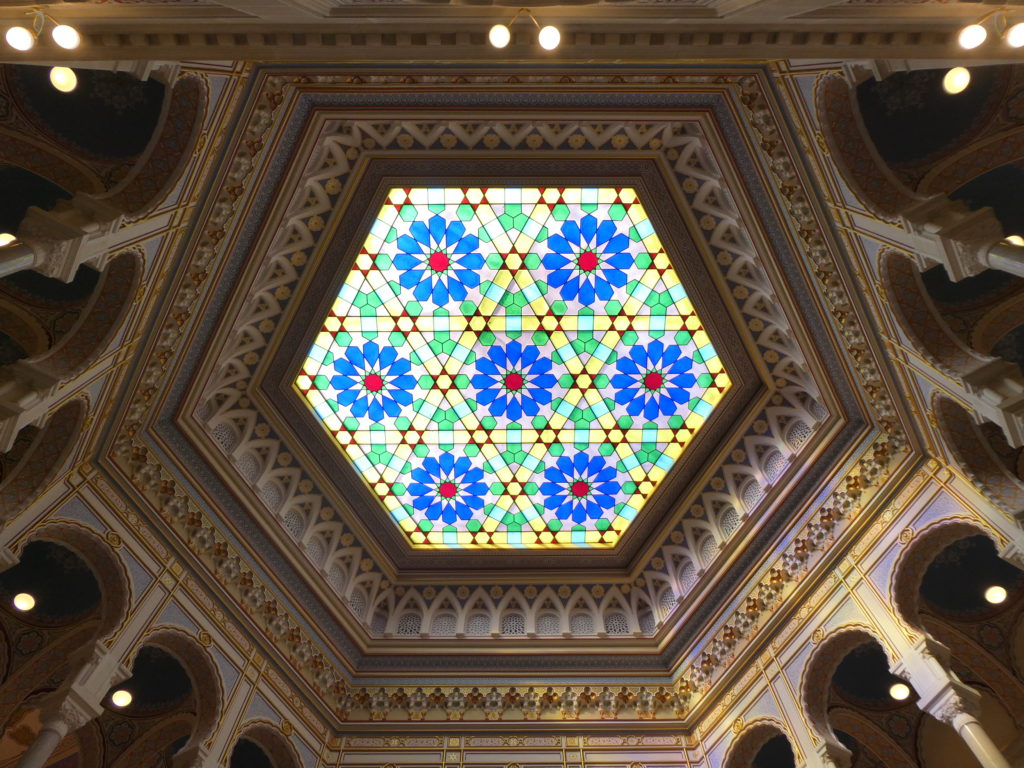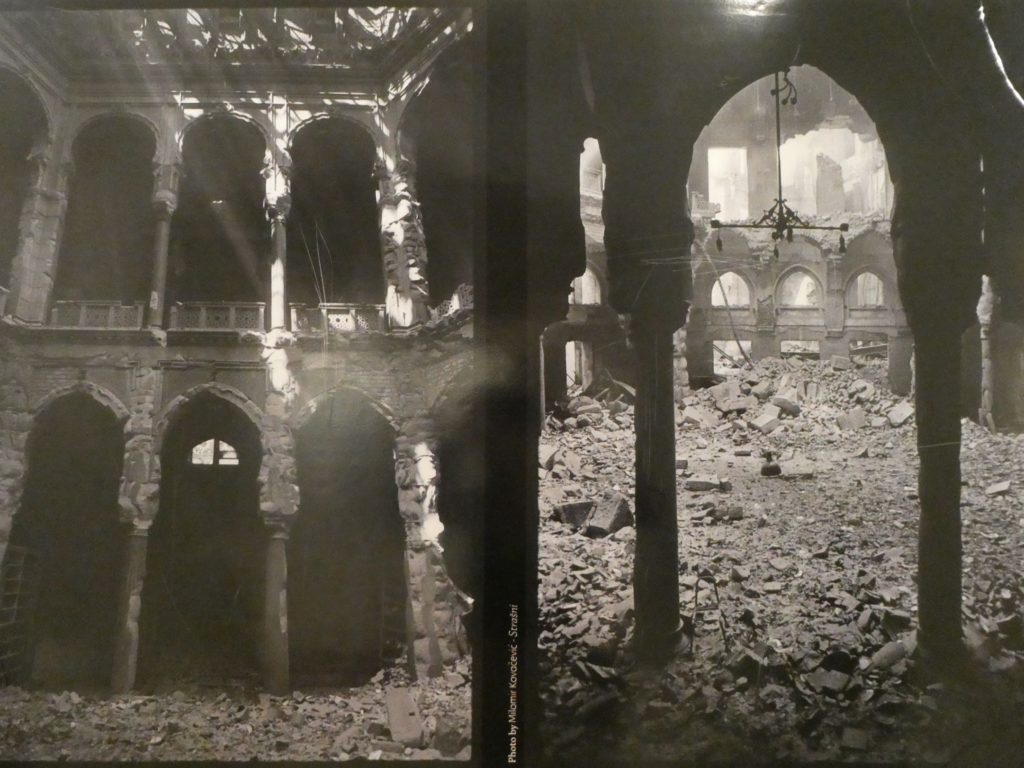 Yellow Fortress – On your way up the hill, look for the graveyard, containing many of those killed in the war. In the centre is the Bosnian President of the time. The views at the top are sensational. It feels like you can see the entire city from up here! Time your visit to coincide with sunset, a magical experience complemented by the sounds of the Call to Prayer from an immense amount of mosques that dot the skyline. There isn't much in the way of information about the fortress itself, just an information board as you enter. There is a bar, and a bunch of picnic tables overlooking the vista.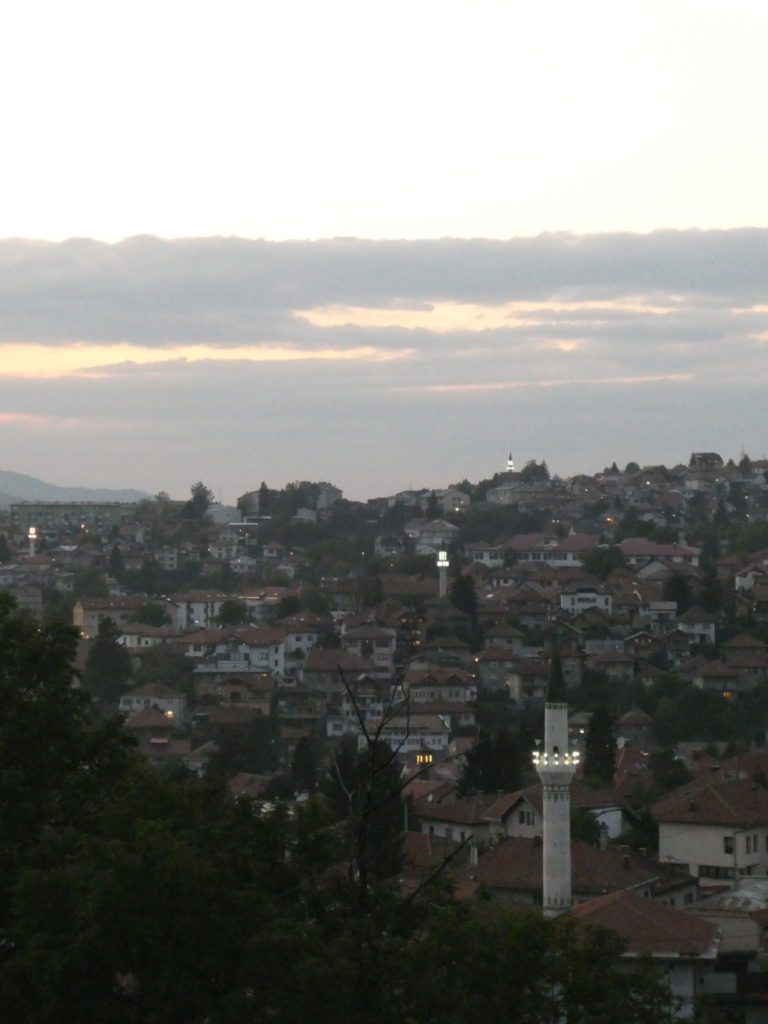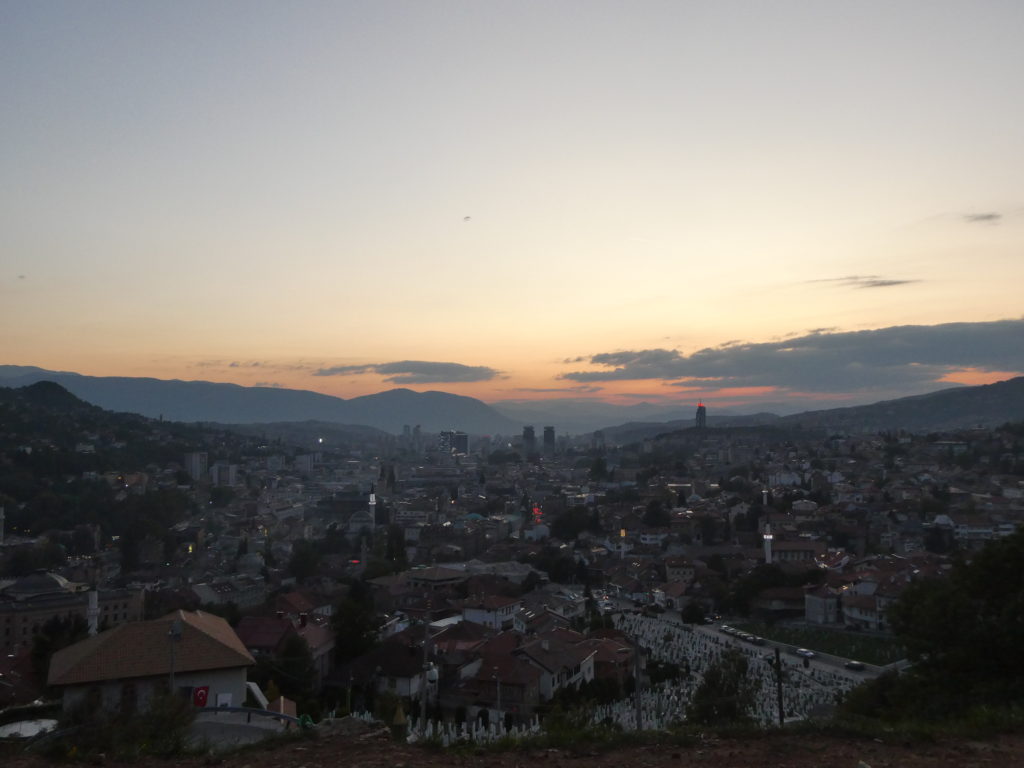 War Tunnels Museum – Although slightly out of town, many tour companies offer trips here. We took tram number 3 to Ilidza, then found the number 32 bus towards Kotorac. The war tunnel was built as a secret lifeline to Bosnians during the Siege of Sarajevo in the 1990s, and is a fascinating relic of a recent conflict. The tunnel's official name is Tunel Spasa, which translates to Tunnel of Hope. It is now a museum on the site of the Kolar family house under which the tunnel was built all the way under the UN controlled airport runway to the free Bosnian area beyond it. This place, therefore, was essential in getting supplies to the city in their time of need.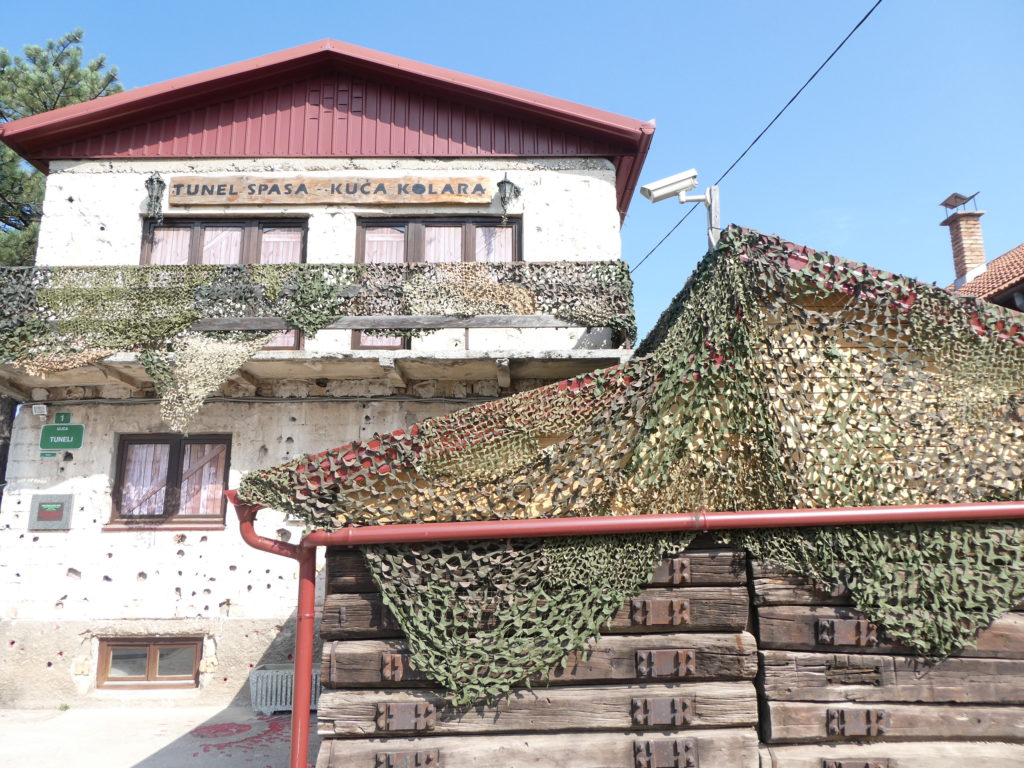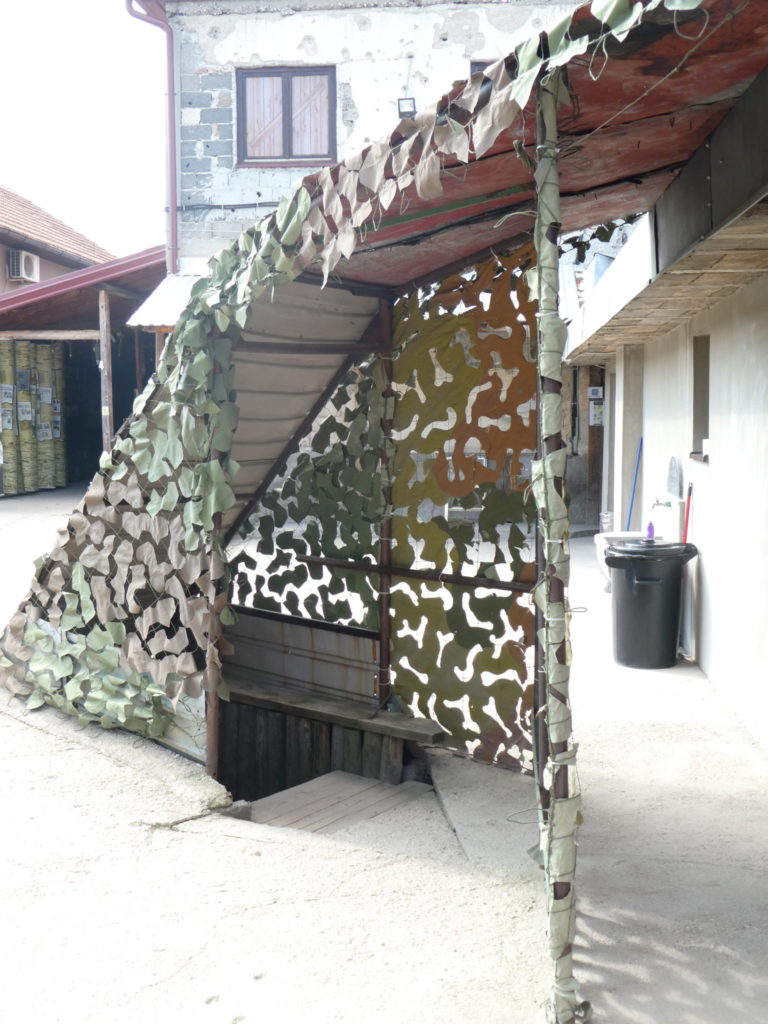 Avaz Twist Tower – Incongruously modern compared to the rest of the city, this striking tower is the tallest building in the former Yugoslav states. The swanky skyscraper stands in a run-down area of town.Very strange to have such a modern wonder next to buildings still recovering from a war twenty years ago. It has a really unique design that appears to twist, hence the name. The walls are made up of glass panels, which add to its beauty. The foyer is rather swanky too, with a tall ceiling and a hanging artwork with a globe and cyclist in the air. You can take a lift to the viewing platform on the 36th floor. The views are spectacular, though sadly you are facing the wrong way to be able to see the old town.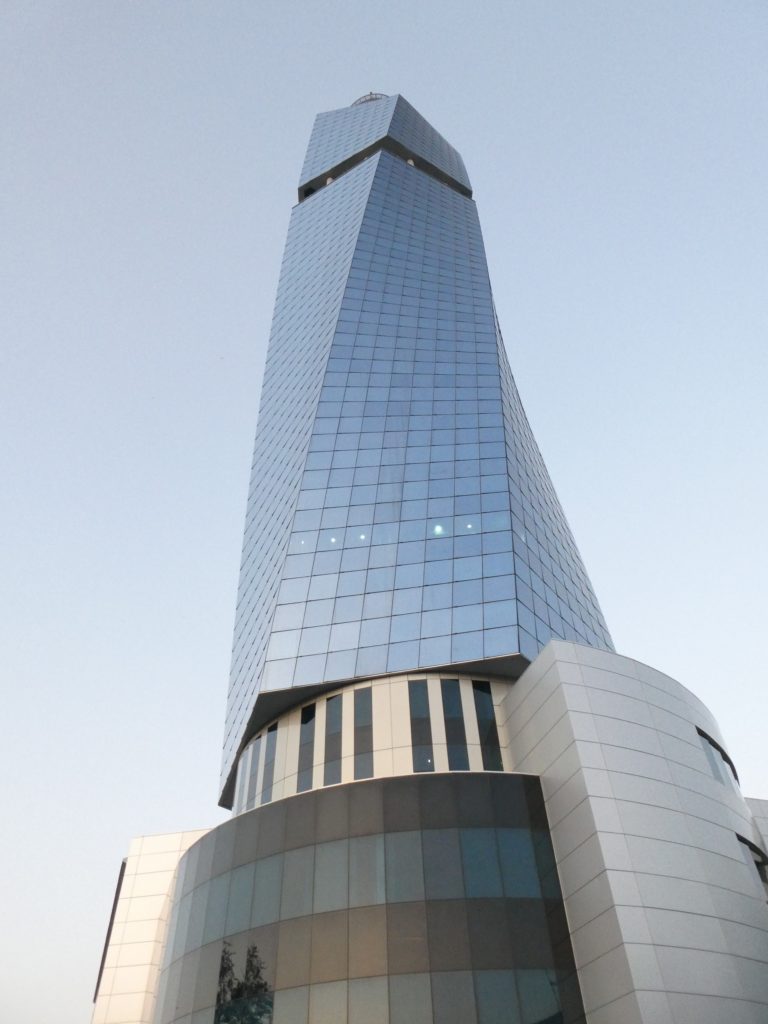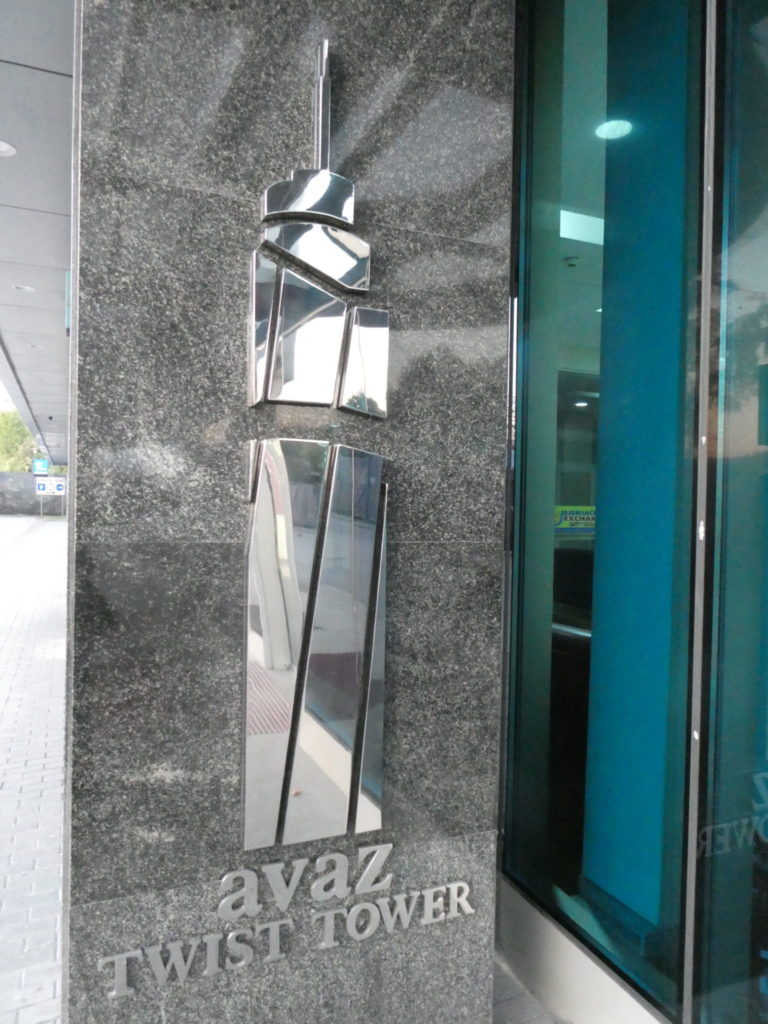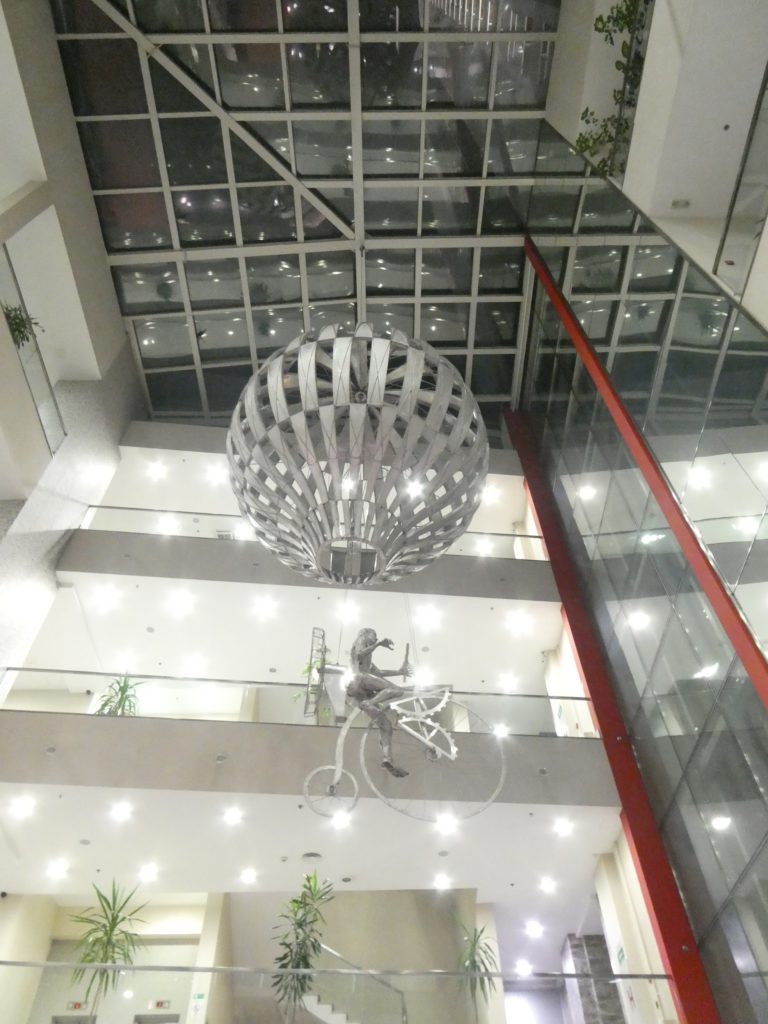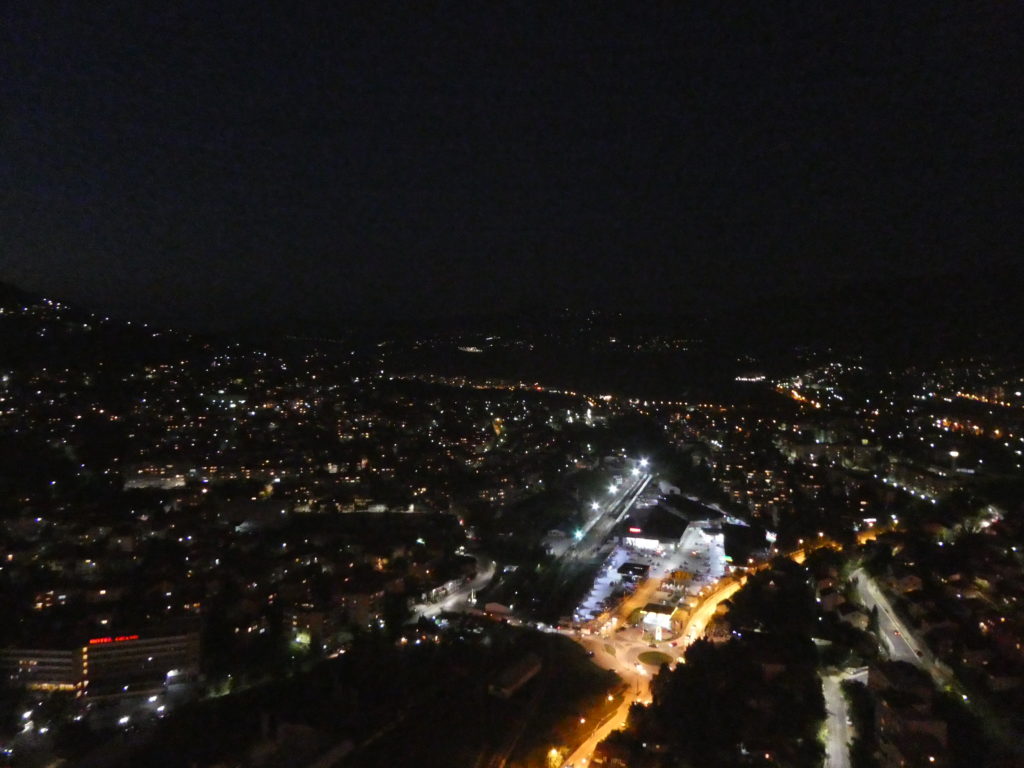 Ferhadija – This fashionable pedestrianised street features many upmarket stores, perfect for a shopping trip.
Memorial for Children Killed During the Siege – This moving tribute consists of a beautiful fountain, and a statue of a father calling out to his son. Heartbreakingly, this is a true story. A father called out to his son to persuade him to surrender to the Serbian forces, telling his son that nothing bad would happen to him as he tried to flee. Unfortunately, the father was wrong and both he and his son were murdered. The memorials stand at the entrance to a park, where modern day children can luckily play in safety.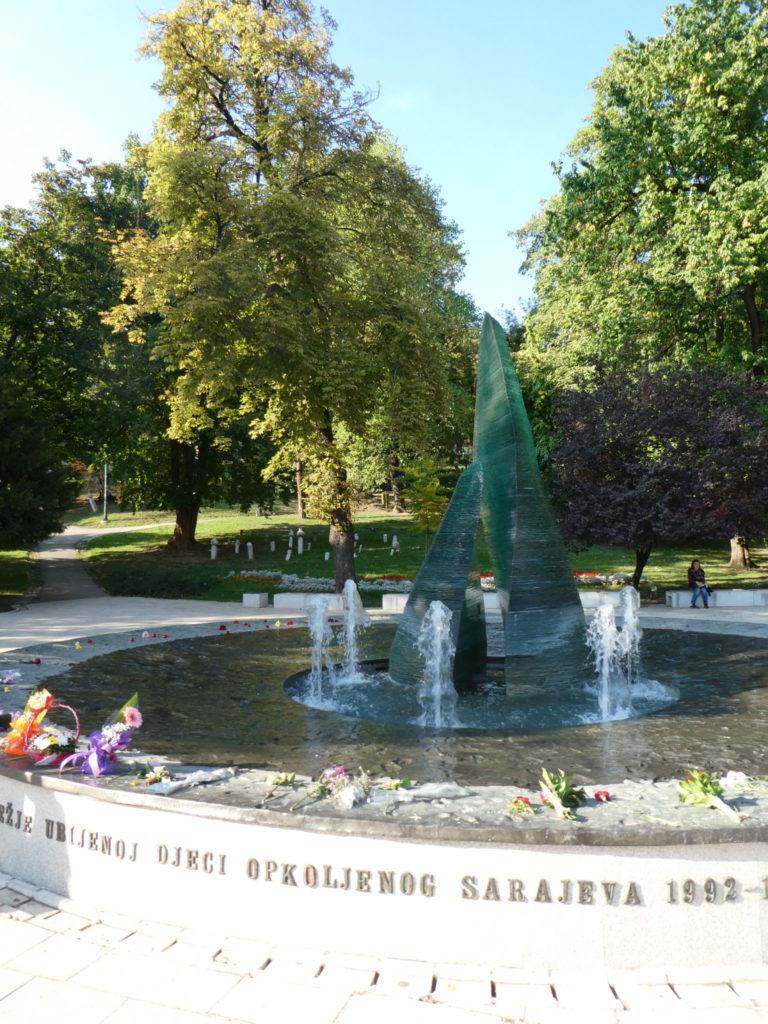 Sacred Heart Cathedral – Outside stands a silver statue of Pope John Paul II who visited Sarajevo just after the war. Indeed, the war caused a lot of damage to the cathedral, and you can see damage on its walls, as well as Sarajevo Roses. It is quite pretty on the outside, with two uniform towers and a rose window. The inside of the cathedral is very beautiful, though it is very small for a cathedral. Its archways are in a Moorish style, similar to the City Hall. The stained glass windows are remarkable too.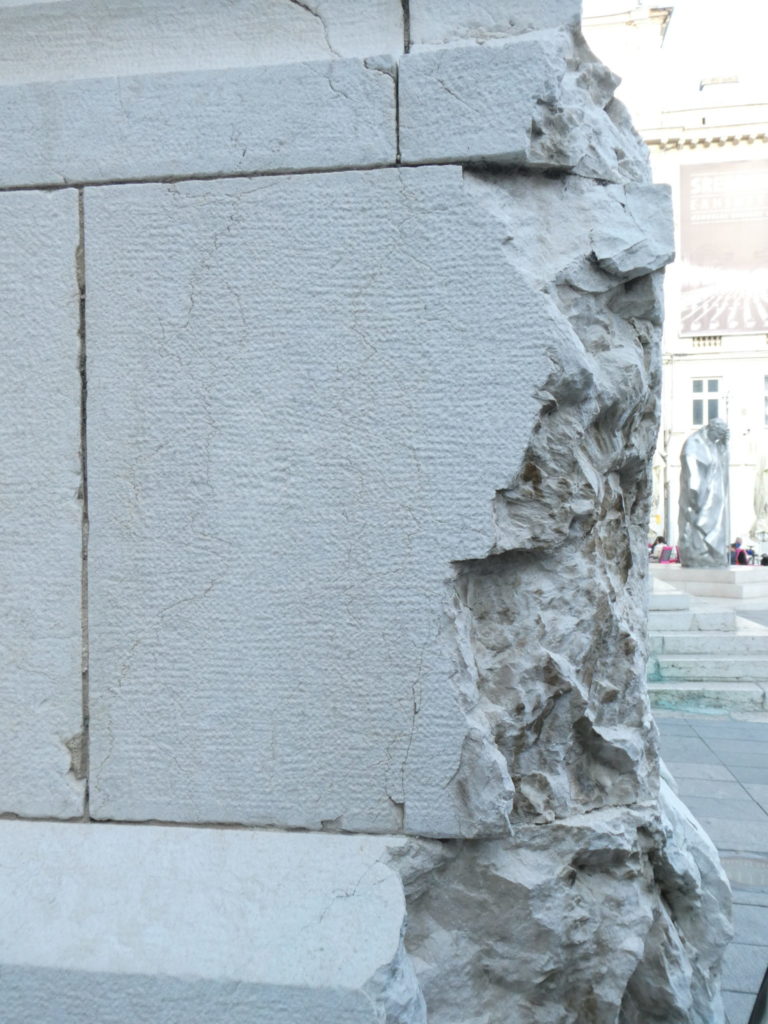 Eternal Flame – This monument is a single flame sitting in front of a niche in the middle of two busy streets and causes many tourists to stop and remember the fallen. It is nothing to do with the Homeland War, but actually relates to World War II.
HOW TO GET TO SARAJEVO
By air? Sarajevo International Airport is only 12km from the city centre. See if there are any bargain flights from your nearest airport, on Skyscanner.
By train? There isn't a particularly extensive railway system in Bosnia and Herzegovina, but you'll love the train journey between Sarajevo and Mostar. You can also get a direct train to and from Zagreb. Check www.zfbh.ba/zfbhenx for timetables.
By bus? Direct buses arrive in Sarajevo from cities all over central Europe, and also from many cities within the country. www.autobusni-kolodvor.com is best for buses within the country.
By car? The roads are getting better over time in Bosnia and Herzegovina. If you wish to allow for extra flexibility, consider hiring a car. Skyscanner is the best comparison site.
WHERE TO STAY IN SARAJEVO
Luxury? Malak Regency Hotel is an elegant hotel with a tranquil atmosphere, and views of the river and surrounding mountains. Book now, on booking.com.
Mid-range? Hotel VIP is right in the heart of the Old Town. Make sure to ask for a room with one of the balconies that offer a great view of the city. Book now, on booking.com.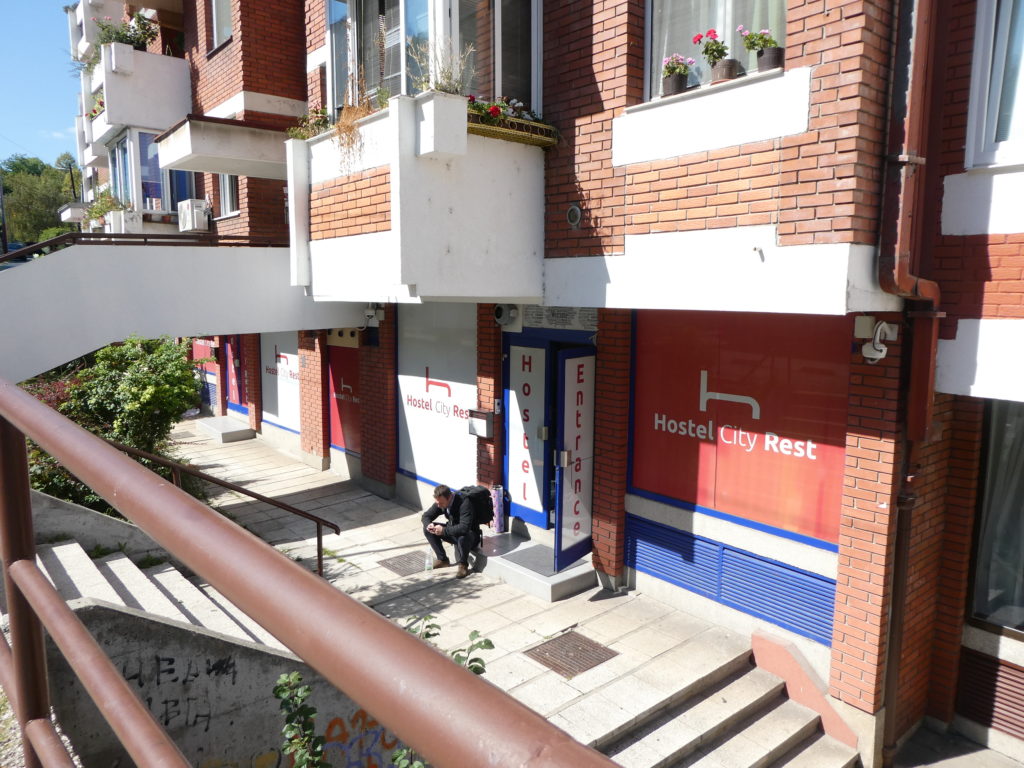 Budget? We stayed at Hostel City Rest, which has private bedrooms. You will have to share a bathroom, however. The hostel has good wi-fi, a 24-hour reception, and comfortable beds. To book, click booking.com.
Cheaper and more authentic? Try Airbnb, where you can find some unusual and fantastic homestays in more traditional surroundings. Click our special link to receive £25 off your first stay!
Free? Couchsurfing is a vibrant community of over 14 million world travellers, who host others on their travels.
WHERE TO EAT IN SARAJEVO
Cevapi is the national dish of Bosnia and Herzegovina, and Sarajevo cevapi is the best. One of the best places to try it is Cevabdzinica Hodzic 2. They have two locations around Bascarsija. The cevapi is delicious, and comes in a rather fluffy pitta bread, with a ball of light cream that looks like ice cream! Yum!
Another must try food item in Sarajevo is burek. Traditionally eaten for breakfast, you can pick up one of these traditional Balkan pastries from numerous bakeries in the city. They have various fillings, such as meat, cheese or spinach. The usual accompaniment is a yoghurt drink, which you can buy from supermarkets.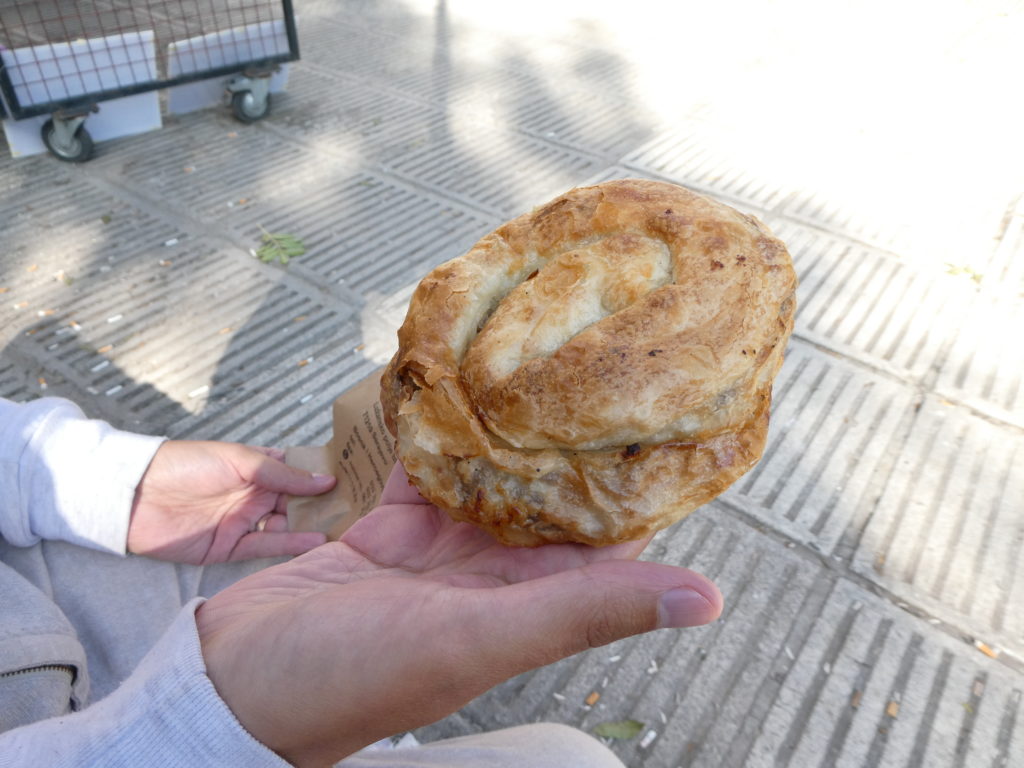 Caffe 35 is on the 35th floor of the Avaz Twist Tower. However, you will struggle to believe just how affordable the food is in here! Despite being an unbelievably swanky restaurant/bar on the 35th floor of one of the tallest skyscrapers in the world, they charge around £1.50 for a filling sandwich. Go after dark, when the views of the twinkling city below are exceptional.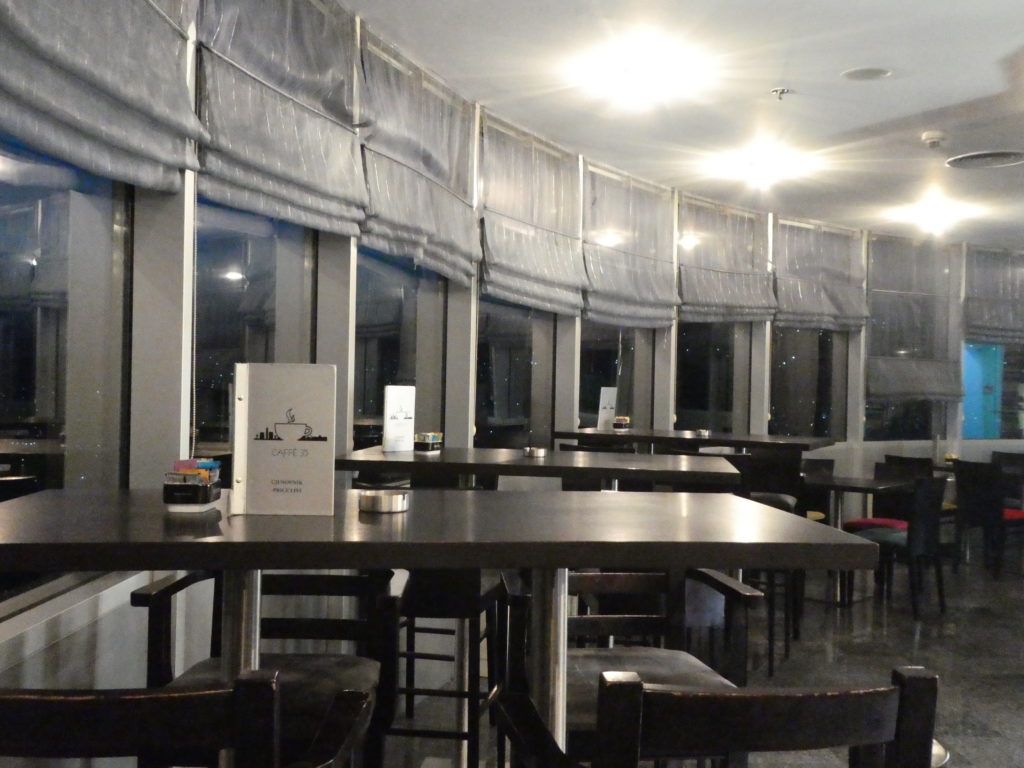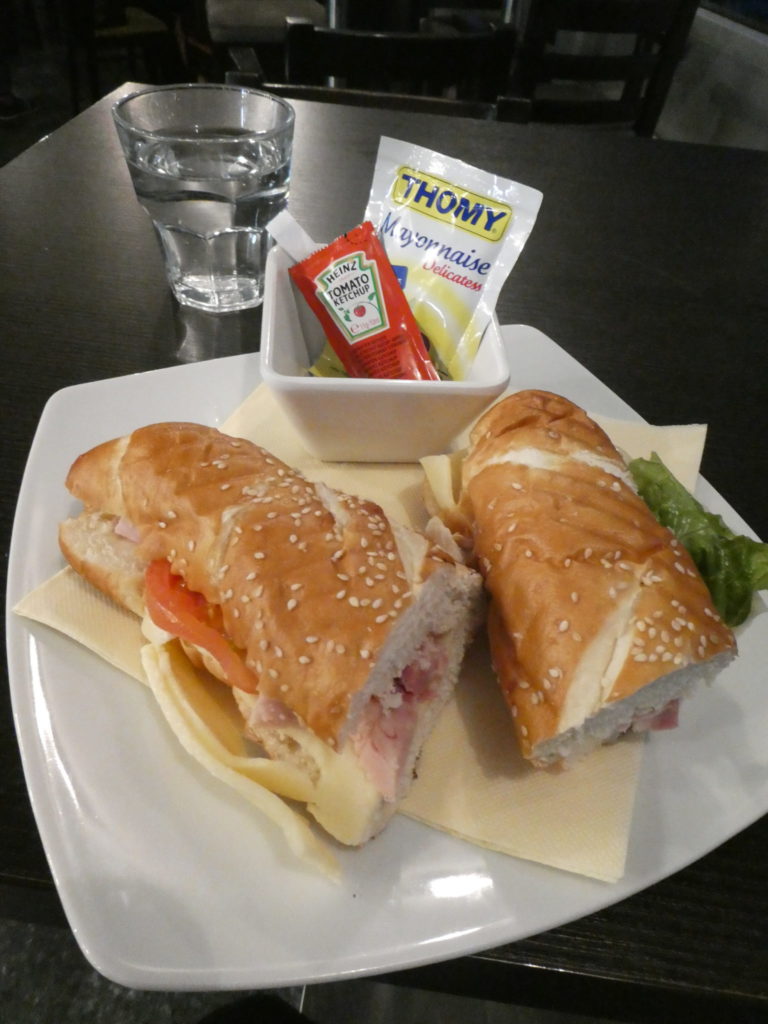 OTHER TIPS FOR YOUR TRIP TO SARAJEVO
How to pronounce Sarajevo? Sarra-yay-vo.
English is spoken very widely in Sarajevo. You won't have any trouble communicating. However, it is always worth downloading Google Translate just in case!
Sarajevo is a city that has had a more turbulent history than most. Nowadays, it is a shining example of various cultures coexisting peacefully. Don't miss the marker on the floor in Bascarsija that shows the meeting of cultures between east and west.
Sarajevo is extremely proud that it was the Olympic host city in 1984. Sadly, very little survived the years that followed. If you like to explore firmly off the beaten path, you can access the old bobsleigh track. Only sad ruins remain. Even part of the complex where Torvill and Dean won Olympic Gold now has a new purpose, as a graveyard.
Sarajevo is a very walkable city. Most of its attractions are within the old city, which is heavily pedestrianised anyway. Half the fun of Sarajevo is exploring its streets on foot. Despite this, trams are often convenient, and prices are reasonable. Some attractions, such as the War Tunnels, are too far away to walk.
War hit the people of Sarajevo particularly hard. You'll see reminders of war everywhere, including houses peppered with bullet holes, and bomb damage on the pavements.
The best time to visit Sarajevo would be May until October.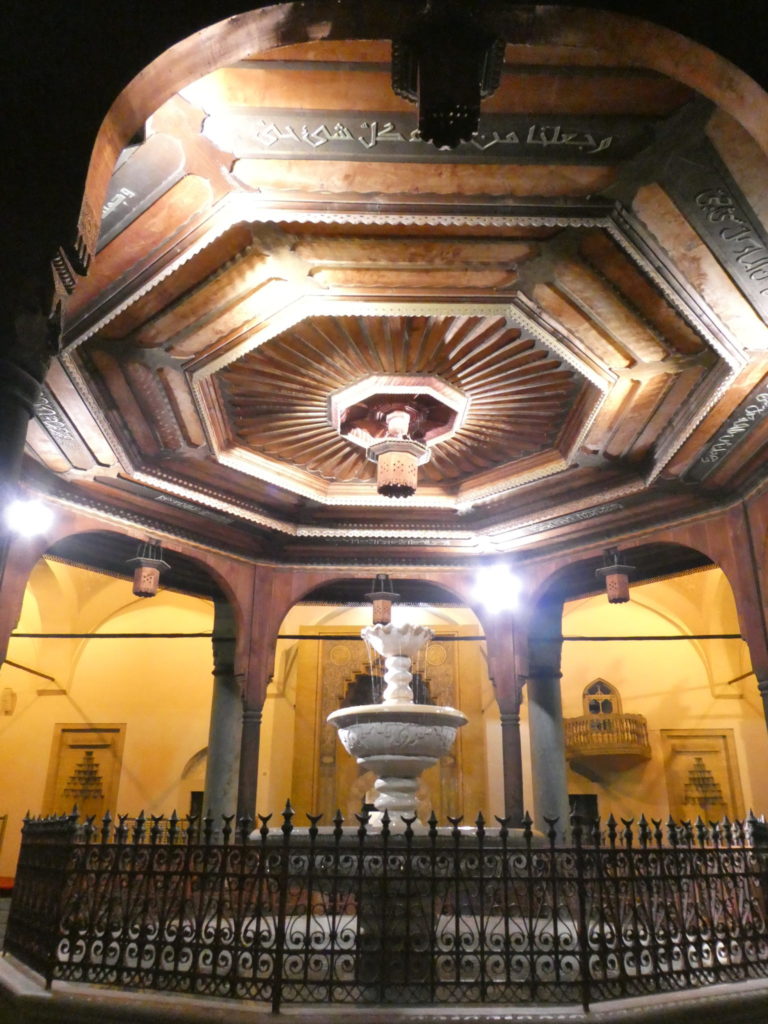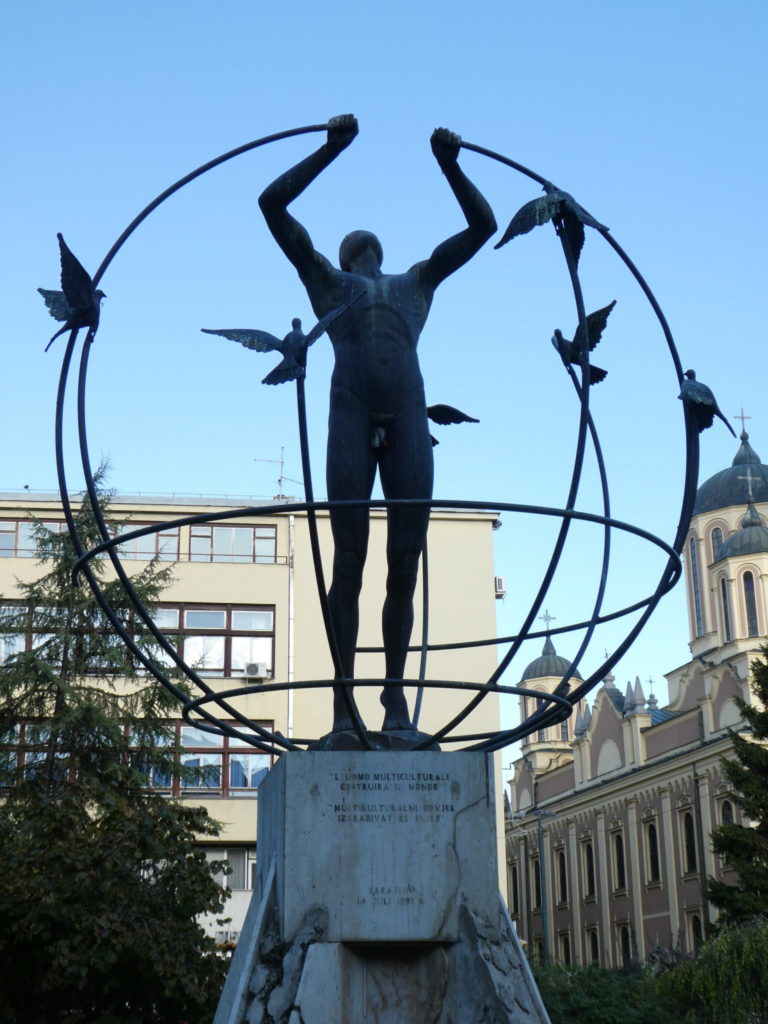 We'd suggest allowing at least three full days to see the highlights recommended in this guide. If you have less time, our top picks would be the War Childhood Museum, Gallery 11/07/95, and a walk around the Bascarsija area. With more time, you could add in extra attractions and travel at a slower pace.
If you want to continue your journey from Sarajevo, we'd recommend Mostar or Visegrad. Both cities have iconic bridges and are decidedly more eastern in feel.
Has this guide to Sarajevo helped you to plan your trip? Anything else that you would like to know?
Like it? Pin it!
This post contains affiliate links. By clicking them to purchase your flights, hotels, and car hire, the companies involved pay a small commission to us at no cost to yourself. This helps to keep us on the road, creating guides like this one. Thank you for using them!