The Ultimate Guide to Planning a Trip to Stoke-on-Trent in the Heart of England
Although we are world travellers, we always look forward to coming back to our home town of Stoke-on-Trent, in England. There is so much to see, explore and do that make it a superb place to visit. Known as the 'World Capital of Ceramics' it is an ideal destination for pottery aficionados. However, with the UK's largest waterpark, world class theatres and even a Monkey Forest in the area, it is a destination for everyone. Here is a detailed travel guide to Stoke-on-Trent for anyone planning a trip.
THINGS TO DO IN STOKE-ON-TRENT
Gladstone Pottery Museum – The best way to get a feel for the pottery industry that gave 'The Potteries' its name is with a visit here. It is also a great place to see the iconic bottle ovens that once filled the city's landscape. Nowadays, only around fifty remain. The pottery factory on the site first opened in 1787, so it is a real trip back in time. Its distinctive architecture was featured in an episode of Doctor Who, whilst its resident spooks got it featured in Most Haunted!
Middleport Pottery – After a £9 million restoration by the Prince's Trust, the home of world famous pottery company Burleigh is now a top visitor attraction. It is the only Victorian pottery factory that is still producing the wares to this day. The fact that you can take a tour is a real privilege. In 2018, the iconic poppies display that once stood outside the Tower of London will be coming to Middleport Pottery. The reason? The majority of the poppies were made in Stoke-on-Trent!
Potteries Museum and Art Gallery – This amazing museum has the world's largest collection of Staffordshire ceramics, and unbelievably, that isn't even its main attraction. I would say that the accolade would go to the Staffordshire Hoard. As the largest hoard of Anglo-Saxon gold ever found, it gained worldwide fame when it was discovered locally in 2009. They also have a Spitfire aircraft, as the legendary designer Reginald Mitchell was a local man. What's more, it is free admission!
Trentham Gardens – One of the UK's finest formal Italianate gardens are set within the Trentham woodland. A visit here on a nice day will stay in the memory a long while. The gardens were planned out by world famous landscape designers Capability Brown, and Sir Charles Barry.
Trentham Monkey Forest – For one of the wildest things to do in the UK, how about strolling through a woodland filled with 140 free roaming Barbary macaques? It is amazing to have such an up close and personal experience with these loveable monkeys. Regular feedings and educational talks add to the experience.
Trentham Shopping Village – For a really special shopping experience head here. The shops are all housed in beautiful timber log cabins! It offers a great mix of independent retailers and bigger names. However, this is not the typical high street experience by any means. There are plenty of places to grab a tasty bite for lunch or dinner here too, whilst the annual fireworks display is the hardest ticket to get in the city.
Airspace Gallery – AirSpace Gallery is a collaborative, artist-led project based in a beautiful old building in the city centre. They have regular free exhibitions of modern artworks which use all kinds of mediums. There is a small space at the back where they often show short films. Also, its resident artists are often on hand to discuss their work with you. We have seen numerous thought-provoking exhibitions here. If you come here with your date, you are sure to gain a few culture vulture points.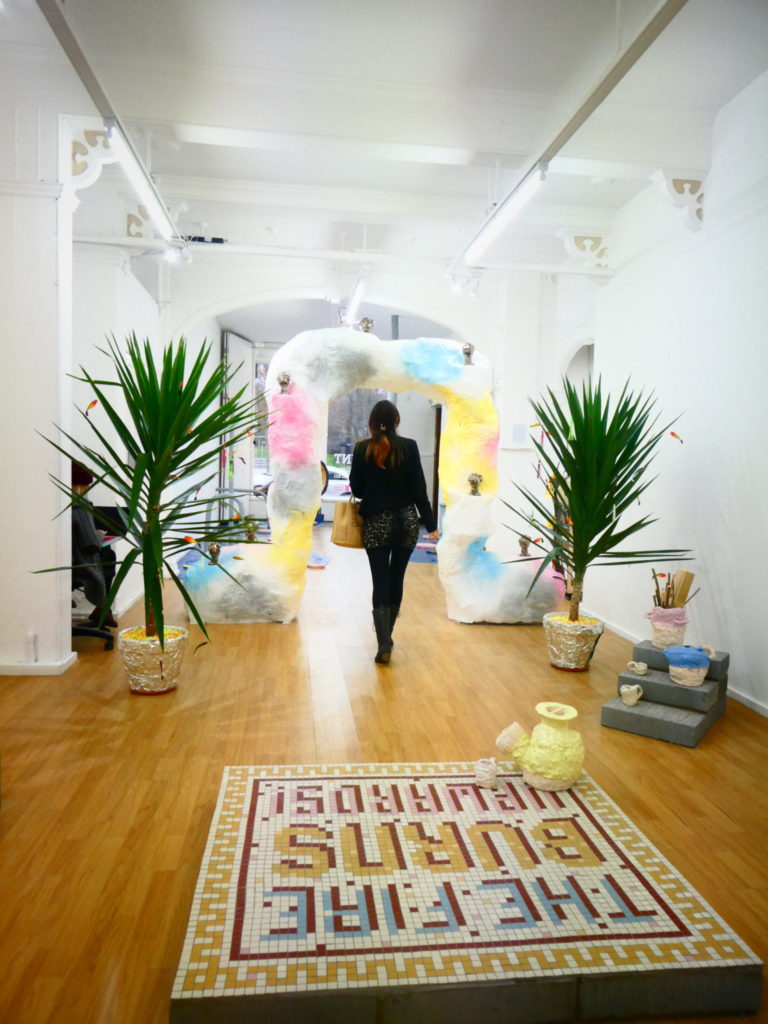 Leisure Club @ Moat House – The Moat House is one of the city's most popular hotels. A stroll around its grounds takes you into the former home of Josiah Wedgwood, the 'Father of English Pottery'. Its spa and leisure club facilities are superb. As well as the gym, there is an indoor heated swimming pool, steam room, sauna and jacuzzi. These facilities can be used with a day pass if you are not staying at the hotel.
Victoria Hall – This beautiful concert hall was built to celebrate Queen Victoria's Golden Jubilee. It had a tasteful renovation in 1999 which made it an all-round fantastic venue. They show a wide range of top quality entertainment, and we have seen everything from circuses and wrestling tournaments to huge musical acts such as Slade, Bryan Adams, and Paul Heaton & Jacqui Abbott. It is most renowned however, for its part on the touring circuit of most top-name comedians.
World of Wedgwood – The home of one of the world's most famous pottery companies, this multi-million pound visitor centre only opened fairly recently. Take a factory tour, treat yourself to afternoon tea on Wedgwood fine bone china, or even have a go at throwing your own pot. This would make for an iconic souvenir of your visit to Stoke-on-Trent.
Biddulph Grange Garden – This stunning landscape garden is owned by the National Trust. A visit is like a trip around the world. You'll find gardens inspired by China and Egypt, a cute Cheshire cottage, and a gorgeous Dahlia Walk. It has inspired works of literature, and will doubtless inspire you too. One of the most photogenic locations in the city.
Churnet Valley Railway – An ultra-romantic day out awaits at this preserved standard gauge heritage railway. If you have always fancied riding on an authentic steam train, then this is one of the best places to do so. The countryside views as you choo-choo along are amazing, whilst the Victorian stations are an attraction in themselves.
New Vic Theatre – The New Vic Theatre is a real jewel in the city's crown, though it is situated just on the outskirts, near to Newcastle-under-Lyme. This theatre is the UK's first theatre in the round, and they produce their own extraordinary plays. They also host touring companies such as Northern Broadsides, and London Classic Theatre. The setting in the round is an experience that you can't get in many cities. Make sure to experience it on your visit to Stoke.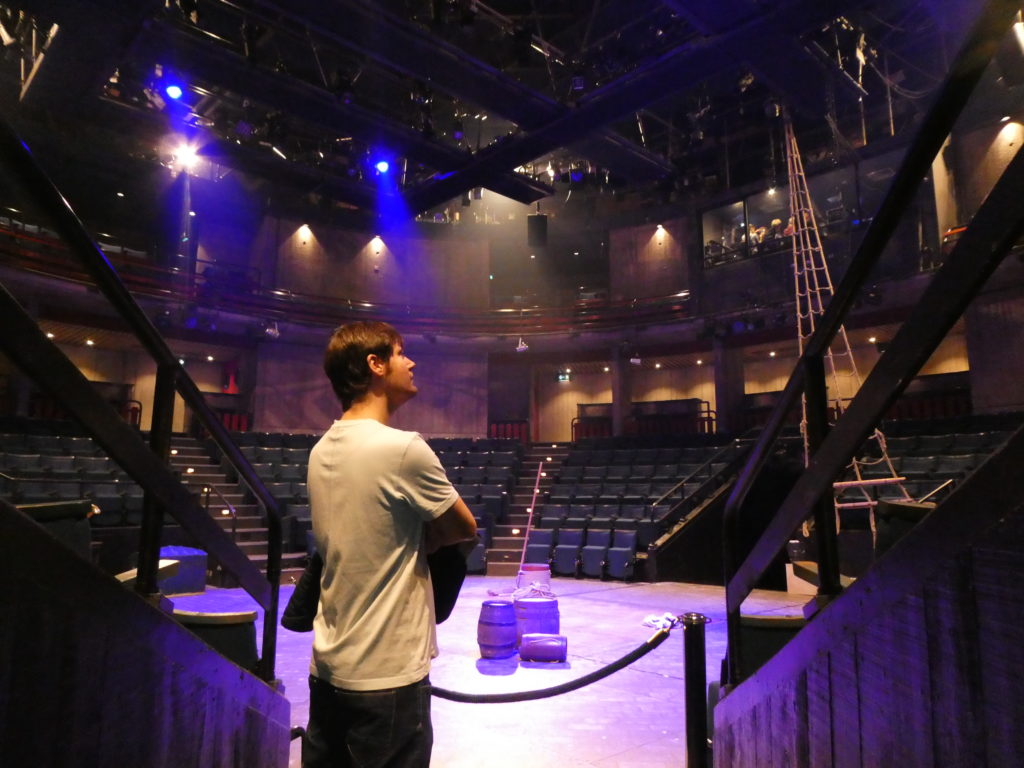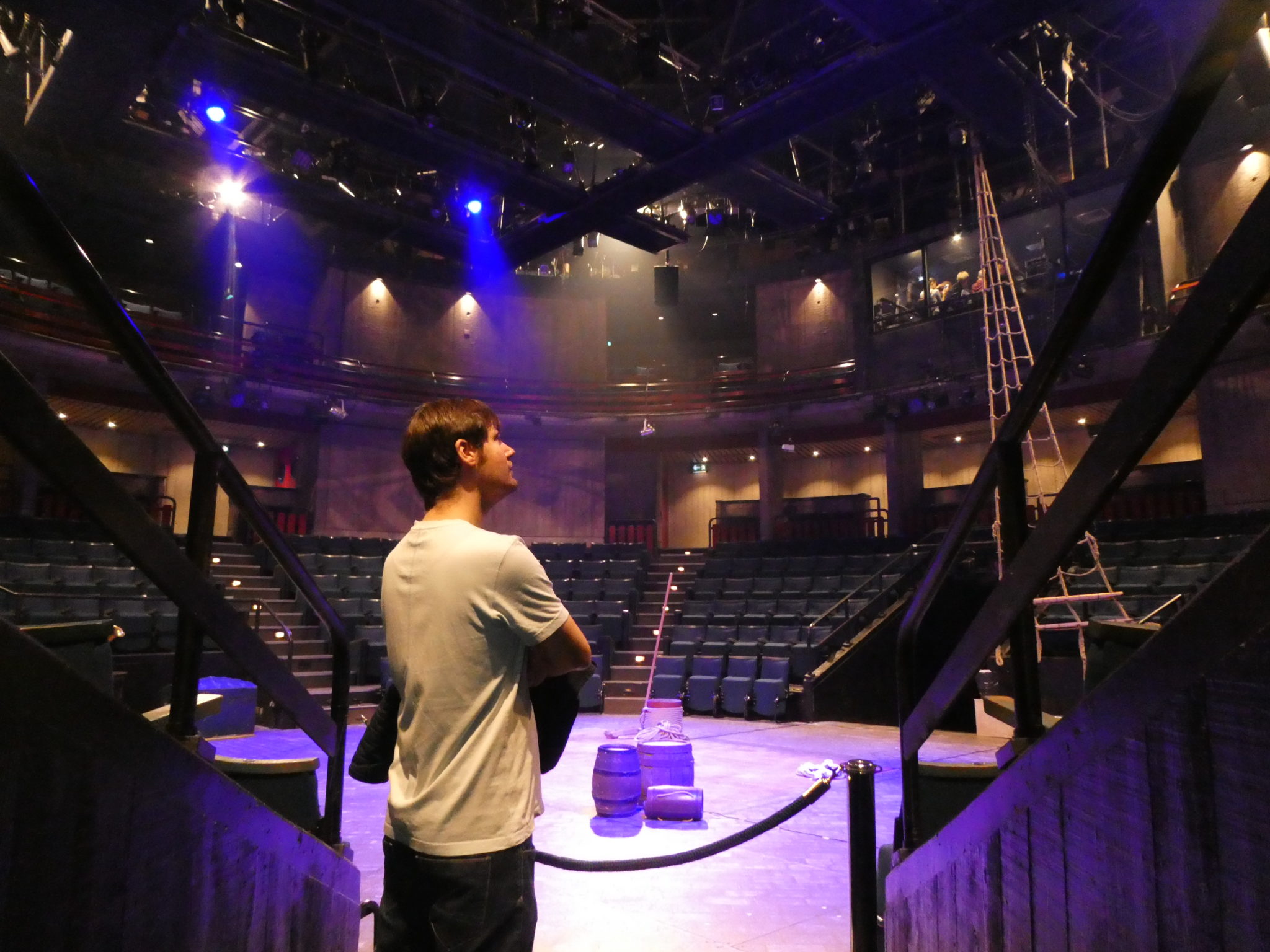 Cineworld – This multiplex cinema is our favourite locally, as it is very modern and the seats are ultra-comfortable. Its location in The Hive, a sensational street full of tantalising restaurants, means you can combine your movie with a tasty meal and be seated just moments after your film finishes. We are always extremely impressed with this place. It offers a great place to snuggle in a dark room for a couple of hours whilst seeing the latest Hollywood magic.
Star Bikers Egg & Toy Run – One of the most heart-warming scenes in the city is the Star Bikers Bike Runs. They do two each year, the Easter Egg Run, and the Christmas Toy Run. They are coming up to the 40th anniversary of doing them. Standing on the 14-mile route and cheering them on is something of a tradition for many in the city. You can donate easter eggs or cuddly toys to the riders as they pass, which will be presented to underprivileged youngsters. There are few more joyful images than a Christmas tree riding past on a motorbike!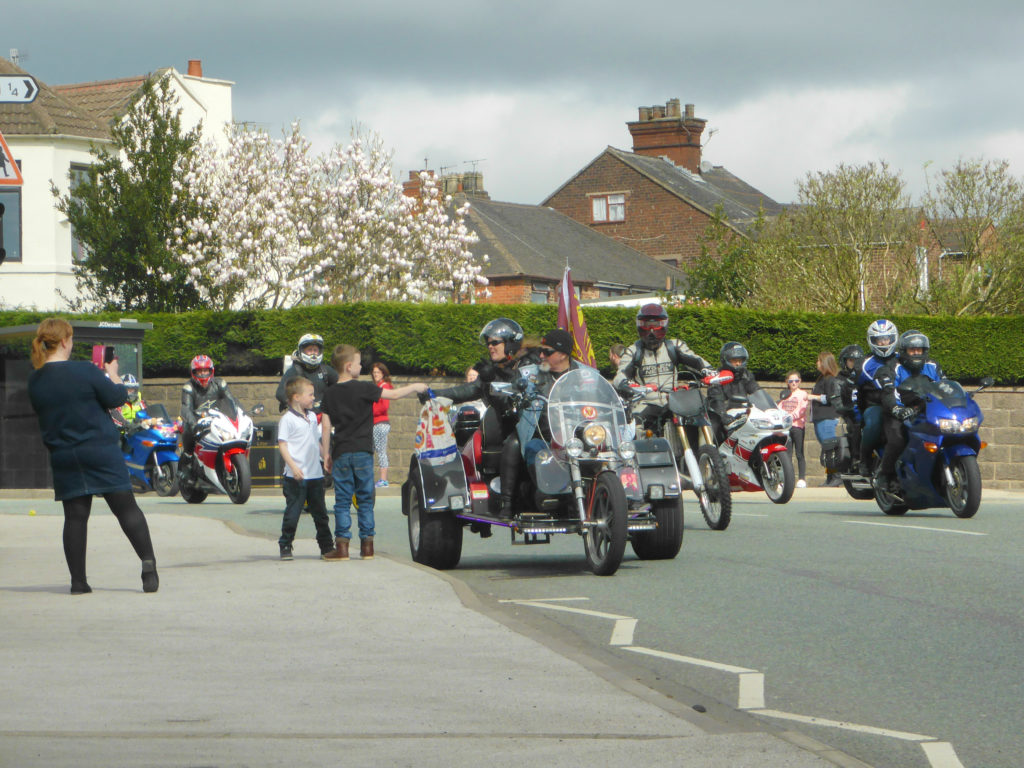 Kilnworx – This climbing walls centre in Burslem is set in a former church. However, as well as climbing, you can also use the slackline that is set up. They are something of a rarity, really. It is a bit like walking a tightrope, yet also kind of the opposite. Instead of being tight, the line is slack (hence the name). This makes it just as much of a challenge to cross. We spent hours egging each other on, before we managed to make it across.
Westport Lake – The city's largest lake is an amazing place to watch the sunrise and the sunset. We've done both, and there is a peaceful, and ultra-romantic atmosphere to the place. It is also a great place to watch birds, many of whom stop off here on their migration route. Pack a picnic and enjoy!
Independent Shops in Hanley – We did a whole post about the emergence of so many cool, niche stores that have opened up in the city centre. The main hub for the stores is Piccadilly, a pedestrianised street in the Cultural Quarter. It is home to the Regent Theatre, as well as many chic eateries, and stores such as Entrepeneurs, Bambu, and Bottlecraft.
Regent Theatre – This awe-inspiring art deco theatre is one of our favourites in the world. It opened in its present form in 1999. However, in the past it has seen shows from The Beatles and Stevie Wonder. In the main, the theatre is famous for its West End musicals. However, it also shows top class plays, opera, ballet, live music, comedy, and an award-winning annual pantomime.
Moorcroft Heritage Centre – Another fine pottery attraction, you can discover over 100 years of history on a visit here. Take a factory tour, see important examples of their work in the museum, and shop til you drop in the factory shop.
Emma Bridgewater Factory – In terms of Stoke Potteries, Emma Bridgewater is a spring chicken. However, her homely designs can be found in homes all over the world. A tour of the Victorian factory in Hanley is a must. Also on site is a factory shop, a gorgeous cafe where you can try the local delicacy of the oatcake, and a secret garden. They also offer the chance to paint your own pot, which is an awesome experience.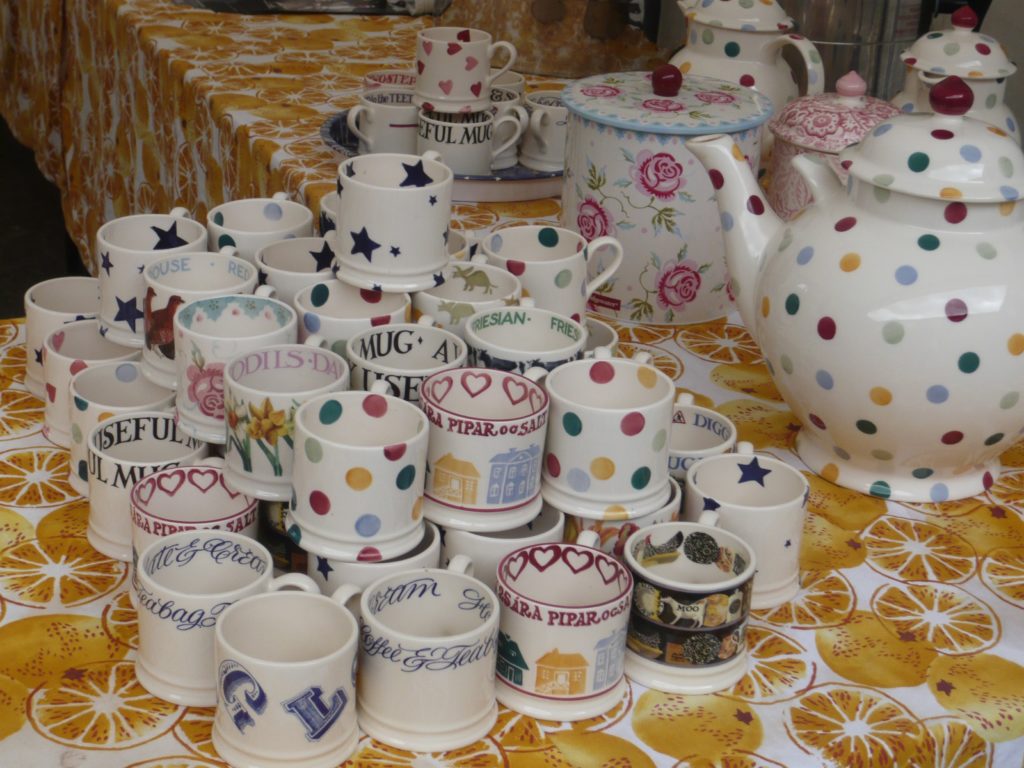 Fastlane Karting – We have been to this fantastic indoor go-karting arena a couple of times now, and it offers a really exhilarating experience. Their arrive and drive sessions are no-nonsense fun. They will kit you up in a full racing suit and helmet, and off you go. Once in the kart, put the pedal down as much as you dare and race each other to the finish line!
Stoke-on-Trent Literary Festival – Held in June each year at the Emma Bridgewater Factory in Hanley, the Stoke-on-Trent Literary Festival is the UK's only festival in a factory. Over the course of three days, you can see many of your favourite authors give talks, poets give readings, and panels discussing literary topics. There are also a number of workshops on offer, for all ages.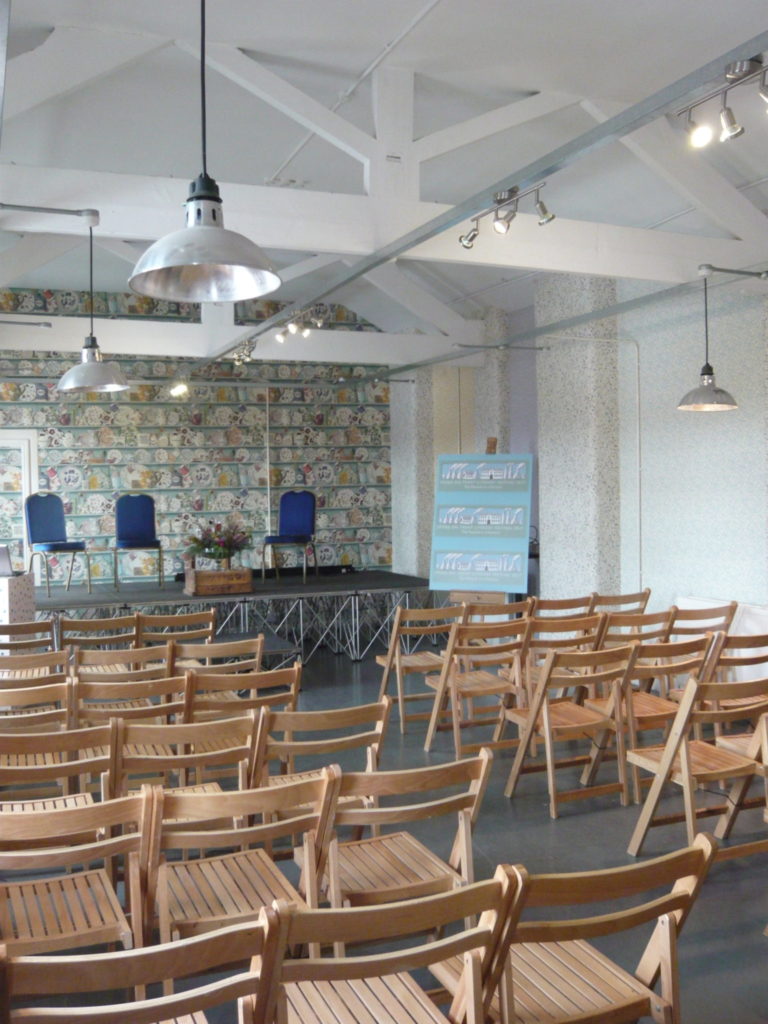 Waterworld – For nearly 30 years, Waterworld has been the UK's number one indoor tropical water park. Many fun childhood days have been spent here. You can lazily float around the rapids, or try the adrenalin-fuelled rides such as the whirling Space Bowl. Maybe grab a rubber ring for the UK's first ever water rollercoaster, the Nucleus.
Mazart Studio – You can have a most enjoyable day out together at MazArt, in Scholar Green. Artist Marion Dutton will teach you to paint, using all manner of materials. We have attended two of her classes, and used both oil paints, and acrylics. She is a great teacher, and will help you to create something that you will be extremely proud to take home.
Burslem Park – One of the prettiest of Stoke-on-Trent's plethora of Victorian parks, you can see a restored Victorian garden and fountain, amazing wildlife such as herons, and gorgeous scenery. You can even soak up some of the atmosphere of a Port Vale match for free if you go on a Saturday afternoon, since you can hear the roars of the crowd from inside the adjacent park.
Intu Potteries – This is the largest shopping centre in the city, with all of the high street names you could need. They have one of the largest Primark stores in the country, and a Debenhams department store. Other shops range from River Island to HMV, to Starbucks. Don't miss The Hive, an outdoor leisure complex that features many top chain restaurants and a Cineworld cinema. The centre often has special events, particularly around the school holidays. Many of its offerings, such as Titan the Robot, are perfect for couples too.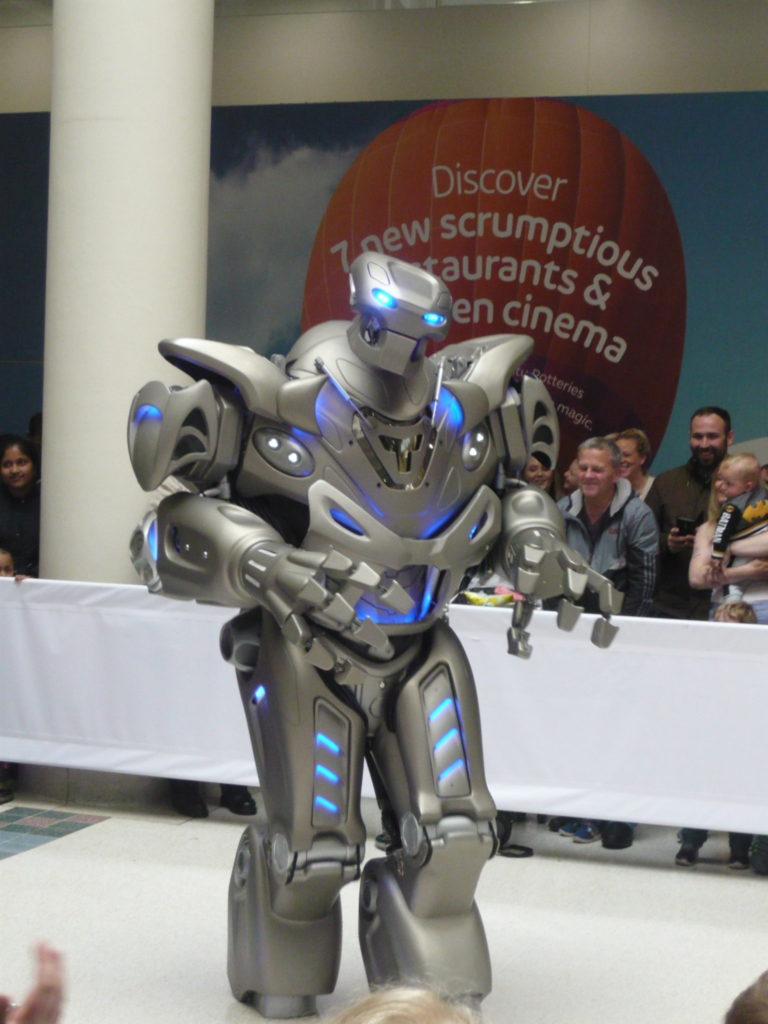 Ford Green Hall – An historic Tudor house, with stunning timber framing, and a dovecote. Inside, the atmospheric house is a fully-furnished museum that shows how people lived in Tudor times. Don't miss the period garden either.
Wedgwood Museum – If you're more interested in seeing beautiful objects and learning the history of the iconic Wedgwood company, head to the Wedgwood Musem. You can see Josiah Wedgwood's experiments that led to his groundbreaking discoveries, or get your own portrait medallion designed with the aid of computer technology.
Staffordshire University – The city's university has a large campus that is well worth exploring. You can often find special events and exhibitions that are open to the public. Learning isn't only for the young, so go along and see if you can expand your mind a bit.
Awesome Walls – Stoke is also home to the largest bouldering centre in England. There are two floors of walls with routes going every conceivable angle. Some of them are even inconceivable, and are surely only used by Spiderman himself!
Dudson Museum – A tiny museum housed inside a bottle oven, in the city centre. It offers free admission, so is worth a quick stop.
Port Vale FC/Vale Park – League Two football club Port Vale play at Vale Park, once known as the 'Wembley of the North'. You can get tickets to see a match at a very reasonable price. Occasional big events take place at the ground too, such as the recent women's international friendly between England and Italy. We also saw Tony Iommi of Black Sabbath unveil a blue plaque to local and international rock legend Lemmy, which is outside the main entrance.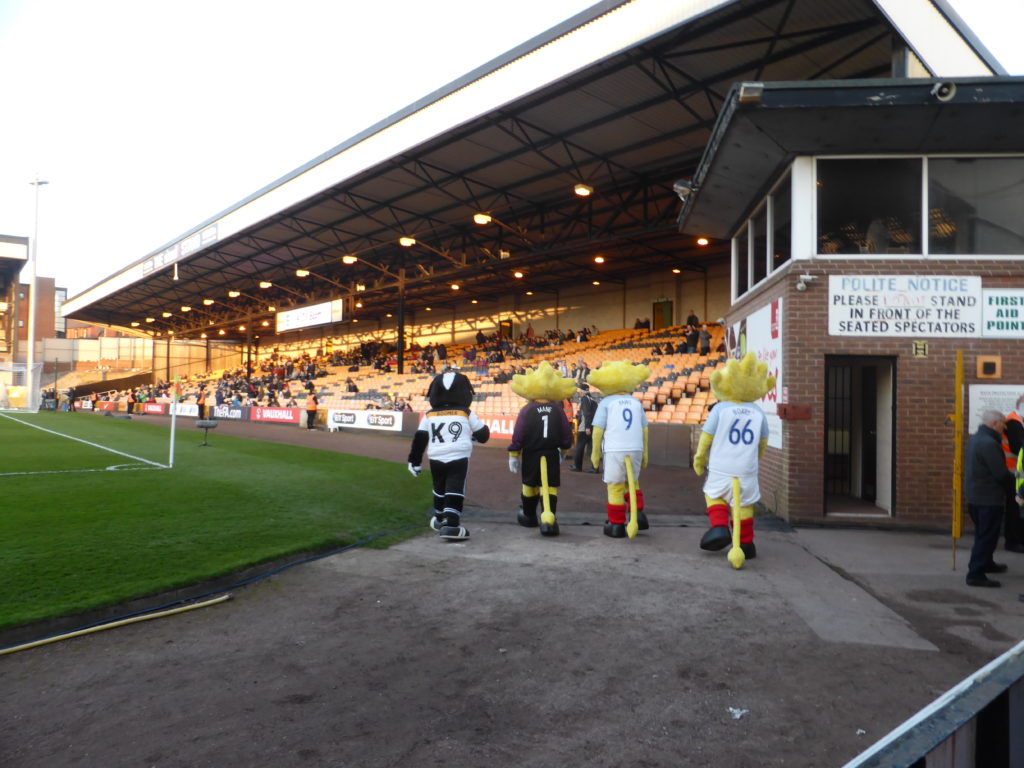 Foxfield Railway – A 5 mile round trip through gorgeous countryside will be a nostalgic treat for many. If you visit in December, you may catch one of the Santa specials, complete with mince pies and a visit from the man himself.
Winter Wonderland Stoke – This annual Christmas extravaganza is located on the former bus station site. Horror fans will enjoy it as it was the filming location for hit zombie movie The Girl With All The Gifts! As well as loads of world class funfair rides to go on together to build that adrenaline, you can also go ice skating together. Christmas is always romantic, when it is done properly.
Longton Park – A beautiful Victorian park, with acres of space to enjoy. Take a picnic, and some bread to feed the ducks on the lake. It is a fantastic place to spot wildlife and rare types of trees, or play sports.
Aerial Extreme – If you fancy swinging amongst the trees after seeing the monkeys at Trentham Monkey Forest, then you can! With a clip and go safety system, you climb, swing and negotiate rope swings up to 14 metres above the ground!
Etruria Industrial Museum – If you want to see the world's only remaining operational steam driven potters' mill in the world, then stop by at this authentic canalside attraction near to the city centre. Be sure to check in advance of your visit if it will be open, as due to funding issues the museum is only open irregularly at present.
Mitchell Arts Centre – We saw the grand re-opening of this community theatre back in 2011, and have been back a few times since. The Mitchell is named after Spitfire designer Reginald Mitchell, a local man. All sorts of local groups perform here, as well as touring shows and the 6 Towns Radio Awards, which is always a great occasion. Based upstairs is the rather intriguing Wavemaker, who aim to inspire and support makers and entrepeneurs across the city.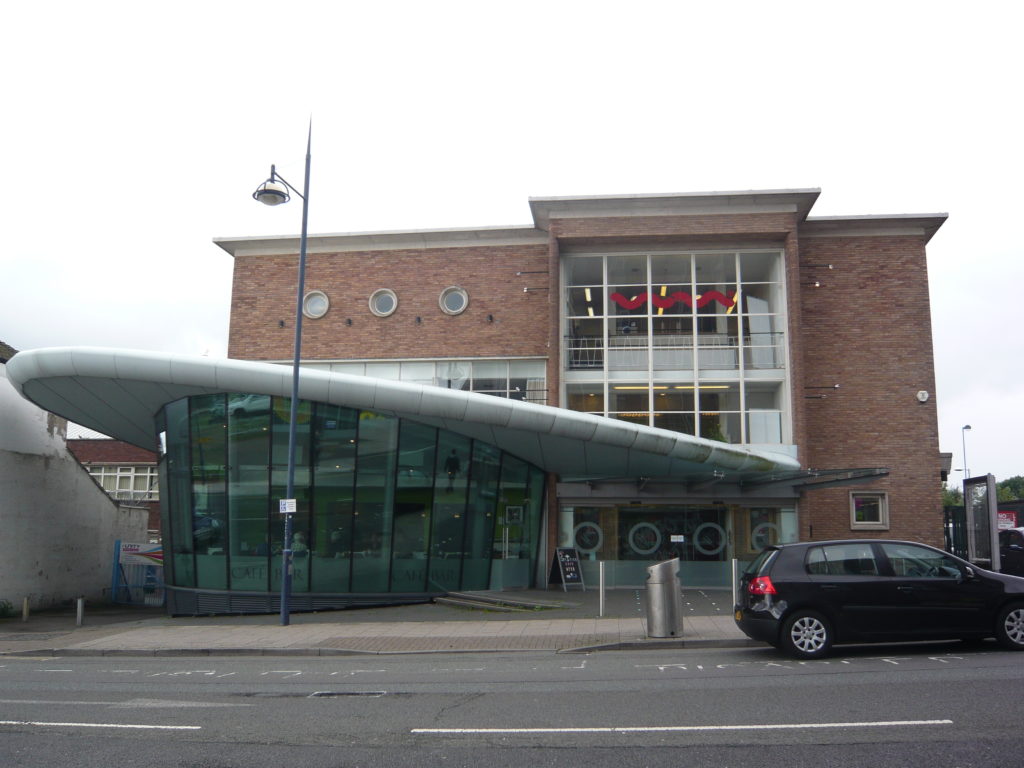 Stoke City FC/Bet 365 Stadium – For the excitement of a Premier League football match, get a ticket to see Stoke City's international stars play teams such as Manchester United, Liverpool, or Chelsea. The ground also occasionally hosts big name concerts, such as Elton John and Rod Stewart. The Gordon Banks statue outside was unveiled at a tribute match that featured Pele and Archbishop Desmond Tutu in the dugout!
Stoke Ski Centre – We may not get snow very often in England, but that doesn't stop us skiing, snowboarding and tubing in Stoke-on-Trent year round. Stoke Ski Centre is based on Festival Park, near to the city centre, and offers lessons, recreational sessions, and even parties.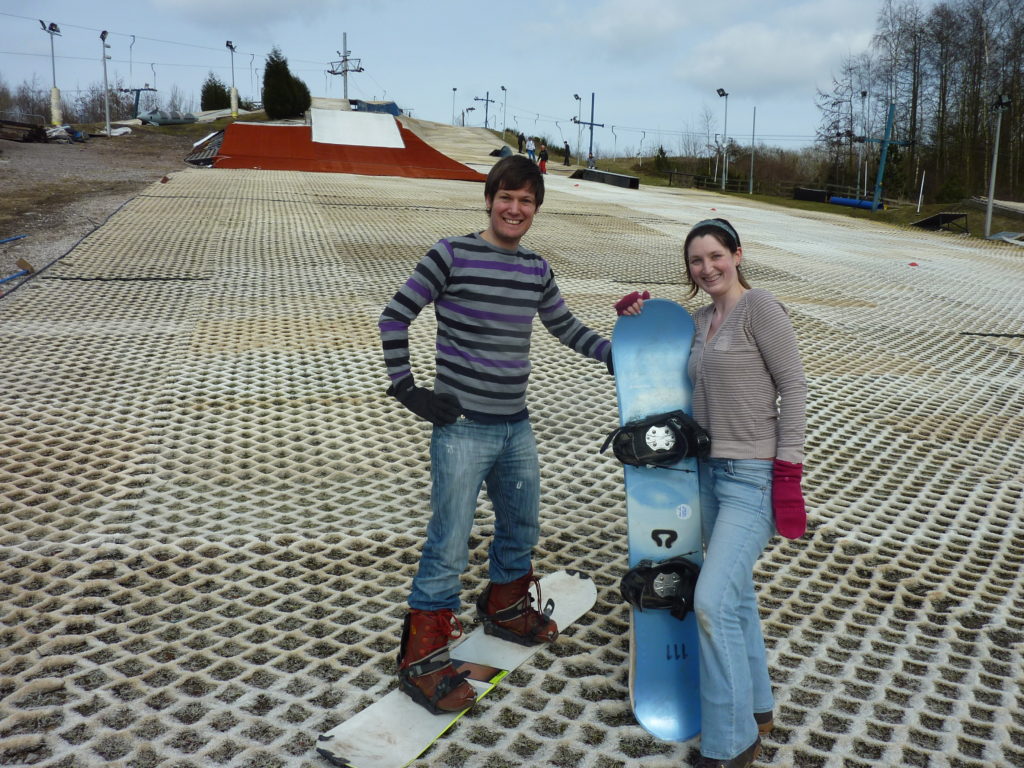 Central Forest Park – An oasis of green in the city centre. It is home to Europe's largest skate park. The park contains fantastic artworks, a large lake that is a haven for wildlife, and a great events programme over the summer. A new orienteering course has also been added to the list of attractions at the park.
Appetite – Appetite is a long running programme that encourages people in the city to experience the arts. They do this through dazzling events and some of the most remarkable performances you could ever wish to see. Their annual Big Feast event in August is particularly recommended for a great taster of their work, but their large scale events are second to none.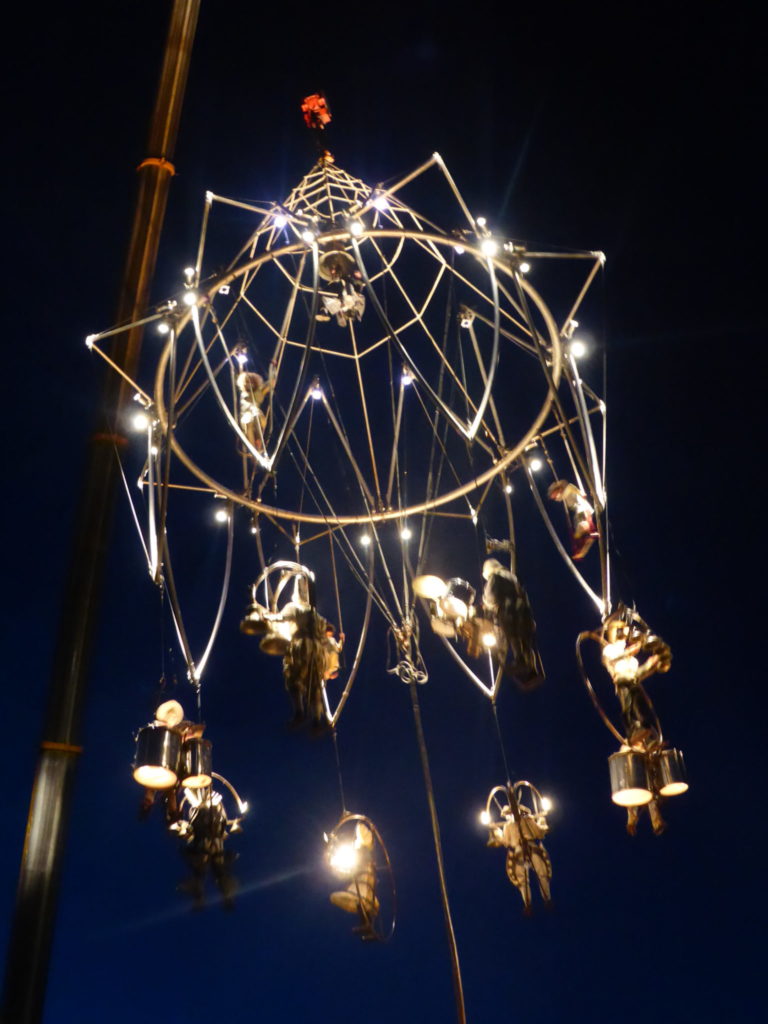 Genting Casino – If you fancy a classy night out, dress up for a visit to this large and stylish casino in the city centre. Roulette, poker and blackjack are just some of the games on offer, whilst they have a top quality restaurant and live music on each week.
Hanley Park – A stunning Victorian park with a canal running right through the middle! The park is currently undergoing extensive renovation, so by the end of 2018 will be in amazing shape. Sculptures and play equipment are already high quality, but hopefully soon boating will be a feature on its lake.
Dimensions – This leisure centre in Burslem has a themed leisure pool, complete with a huge dragon water slide! Yes, adults are more than welcome on it. Indeed, we went on it numerous times on our most recent visit. There are also hot spa pools, water rapids and a tropical beach bar.
The Sugarmill – This nationally acclaimed music venue in Hanley has won NME'S Midlands small venue of the year award on numerous occasions and it is no surprise. We have seen everyone from Coldplay, Catfish and the Bottlemen and The 1975, to Martha Reeves and The Undertones here. It is the venue on the touring circuit that many bands look forward to visiting the most.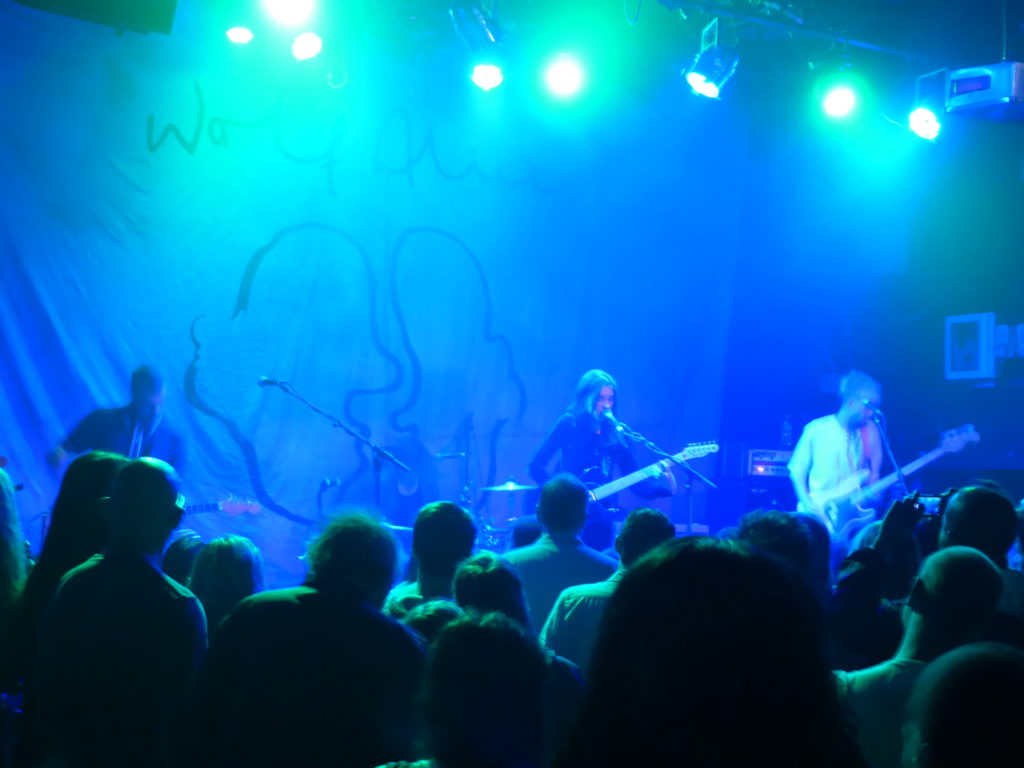 LOL Comedy Club – At the Regent Theatre once each month, the LOL Comedy Club brings the top up and coming comedians to the city. It has introduced Stoke-on-Trent audiences to many famous comedians for the first time, and always offers a top night out. The setting of the theatre's Piano Bar is also rather special.
Caldon Canal – To really see how the Industrial Revolution gathered pace, take a walk down the Caldon Canal, built in 1779 to serve the pottery industry. As well as its historical importance, it is an excellent place for a long walk or jog. You can even hire a houseboat and take to the waters yourselves!
HOW TO GET TO STOKE-ON-TRENT
From overseas? Stoke-on-Trent is perfectly located near to many major airports. These include Manchester, Birmingham, Liverpool, and East Midlands. Even arriving at one of the London airports will have you in Stoke-on-Trent quickly, due to its excellent transport links. Check out cheap flights to any of these airports from your location here.
By train? Stoke-on-Trent Railway Station is a Victorian station, with a statue of Josiah Wedgwood just outside. Due to the UK's extensive train network, you can get to Stoke-on-Trent on train from many major cities. National Rail Enquiries is the best website to check times.
By car? Stoke-on-Trent is perfectly located near the centre of the country, just off the major M6 motorway. It is also easily accessed from the A50, which is the city's link to the east of the country. If you need to hire a car for your visit, find a good rate here.
By coach? National Express coaches travel to Hanley Bus Station, in the city centre from most major cities across the country. They are a cheaper option, and offer a comfortable journey with comfort stops along the way.
Within the city? You can travel between towns and attractions using the local buses. The major company is First PMT. Traveline West Midlands has all of the timetables online. Other than that, taxis are abundant, with A1 a reputable brand. We don't recommend jumping into a taxi that has not been pre-booked. Uber is an often cheaper option. Cycling is a greener method, and you can hire a bike from the train station, amongst other places in the city. Of course, you can walk around. The city as a whole is not ideal for walkers, since the six towns are spread out. However, it is possible for the ultra-fit.
WHERE TO STAY IN STOKE-ON-TRENT
Luxury? The Best Western Plus Moat House Hotel is situated in the master potter Josiah Wedgwood's former home. Located within easy walking distance of the city centre, it is the perfect location to base your trip to the city in. Guests receive free access to the superb leisure facilities, which include a swimming pool, jacuzzi, and steam room. Book here.
Mid-range? The North Stafford Hotel is a Jacobean gem situated right outside Stoke-on-Trent Railway Station. It is an ideal location for those travelling by train, and buses stop nearby to take you around the city. It is also a fantastic place to explore surrounding cities via train, such as Manchester, Liverpool, and Birmingham. Even London is only 90 minutes away by train. Book here.
Budget? Stoke-on-Trent is not a city where backpackers tend to frequent, so hostels can not be found. The Quality Hotel is in the city centre, and offers a reasonably priced stay with health club access, and free city centre parking if arriving by car.
Cheaper and more authentic? Try Airbnb, where you can find some unusual and fantastic homestays in more traditional surroundings. Click our special link to receive £25 off your first stay!
Free? Couchsurfing is a vibrant community of over 14 million world travellers, who host others on their travels.
WHERE TO EAT IN STOKE-ON-TRENT
No visit to Stoke-on-Trent is complete without trying the local delicacies. The major one is the Oatcake, a source of immense local pride. Oatcake Day is as big as Pancake Day in Stoke-on-Trent. Best described as a savoury pancake, made from oatmeal, flour and yeast, have it filled with bacon and cheese for the best taste. In the past, they were served directly from windows of the houses where they were made. Sadly, the last one of these closed in 2012. Nevertheless, you can not go far in Stoke-on-Trent without finding one on offer. Oatcake shops are abundant, supermarkets all sell them, and a food truck in the city centre serves them up. There is even a canal boat called the Oatcake Boat that serves them directly from the water's edge!
Another dish to try is Lobby, a meat and potato stew. It was invented to reduce food waste and feed hungry potters, but is very tasty. For drinks, try the local beers produced by the Titanic Brewery. They have pubs all over the city.
Roberto's Pizza House – This traditional Italian trattoria wouldn't be out of place in Italy itself. It has a very cosy atmosphere, and the walls are surrounded with signed photographs of the legendary stars that have dined here over the years. The bar area has a quaint little roof. Also, the open kitchen means you can see when your pizza (highly recommended) is ready! With the checked tablecloths, pretty little railings and open wooden beams completing the look of this slice of the Mediterranean in Stoke, you can't go wrong with a date here.
Mirchi – On the outskirts of the city centre, Mirchi is our current favourite Indian restaurant. They pride themselves on the authenticity of their dishes using the highest quality ingredients possible. The service and ambience is impeccable, akin to what would be found in a very upmarket restaurant. The prices thankfully, however, do not reflect this. The food is mouth wateringly good, and you can be assured of a romantic setting for your date.
Miller and Carter – A more upscale, but still informal, dinner option is Miller and Carter, in Talke. This stylish steakhouse is part of a chain, but everyone in the area seems to love going here for a special occasion. The low lighting sets a romantic mood.
Birches Head Pub – This pub used to have a bit of a bad reputation. It was not unfounded, as we once witnessed a fight take place inside. However, the new owners have turned it round like you wouldn't believe. They now offer extremely high quality pub grub, with generous portion sizes. The atmosphere can be rather romantic, if you go during the week when it is quieter.
OTHER TIPS FOR YOUR VISIT TO STOKE-ON-TRENT
Stoke-on-Trent is one city, made up of six towns. This was immortalised in the work of local superstar author Arnold Bennett, who wrote books such as Anna of the Five Towns, based on the city. He missed Fenton off, much to its dismay. Bennett is credited with inventing the word 'sexy', and a statue of him can be found outside the Potteries Museum, as well as a display inside.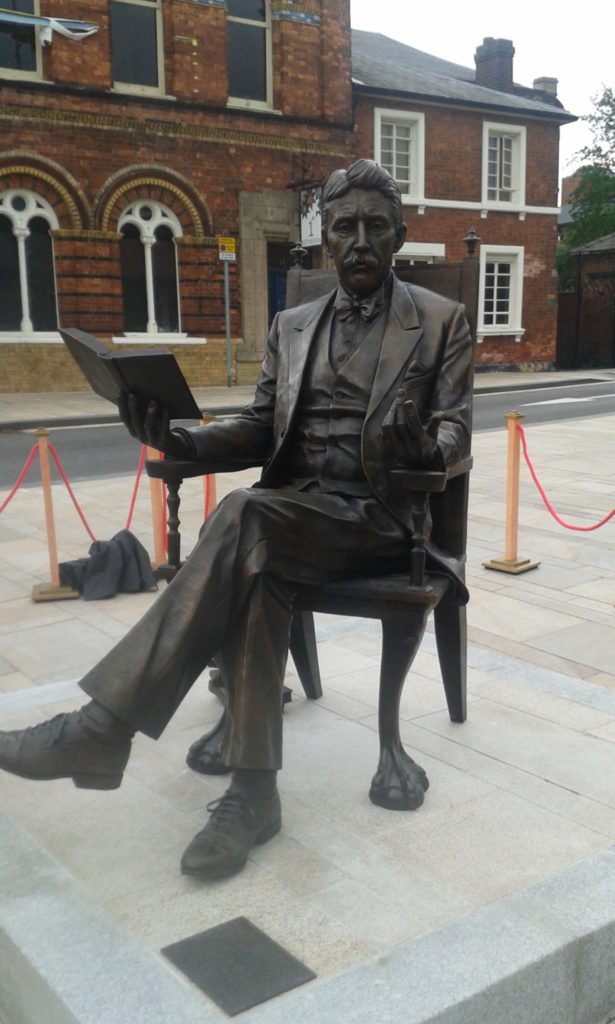 Don't be offended if you get called 'duck' by the locals. Stoke-on-Trent has a distinctive dialect, and 'duck' is a term of endearment that comes from the old English word 'duc' or 'duke'. If you want to endear yourselves to the locals, 'ay up duck' is the traditional greeting. Don't worry, standard English is perfectly accepted too!
Stoke-on-Trent is the smallest city to have two professional football teams – Stoke City and Port Vale. There has always been a fierce rivalry between the two teams, though due to current opposing fortunes, this is less prevalent these days. Most people in the city will support one team or the other, however, so choose wisely if you want to root for a team.
Stoke-on-Trent is a small city, but it has a reputation for producing hell raising rock stars. Slash from Guns 'n' Roses, Lemmy from Motorhead, and Robbie Williams are three of the city's proudest exports. Even the disheveled cartoon rock god Murdoc from Gorillaz is supposed to be from Stoke-on-Trent! You can follow the Robbie Williams Trail around the city, to see important locations in his upbringing, or see the bust of Lemmy in the Potteries Museum.
The city has many ghostly tales to tell. The most famous is that of supposed witch Molly Leigh, who is buried in a churchyard in Burslem facing a different way than the others. Many legends surround her, and she was even the subject of a thrilling movie. Other renowned haunted sites in the city include the Gladstone Pottery Museum, and the Leopard Inn in Burslem, which hosts regular ghost tours.
With its title of World Capital of Ceramics, it is no wonder that Stoke-on-Trent gets coach loads of tourists to its many factory shops. Names such as Portmeirion, Burleigh, Dudson, Emma Bridgewater and Wedgwood are amongst the many worth checking out for a bargain or two.
Stoke-on-Trent has its own Banksy! Professor Pigment was a mysterious figure who often treats the city to a fantastic work of art on its walls. This led to a guided walk called 'Trail and Error', where people from all over came to see the works.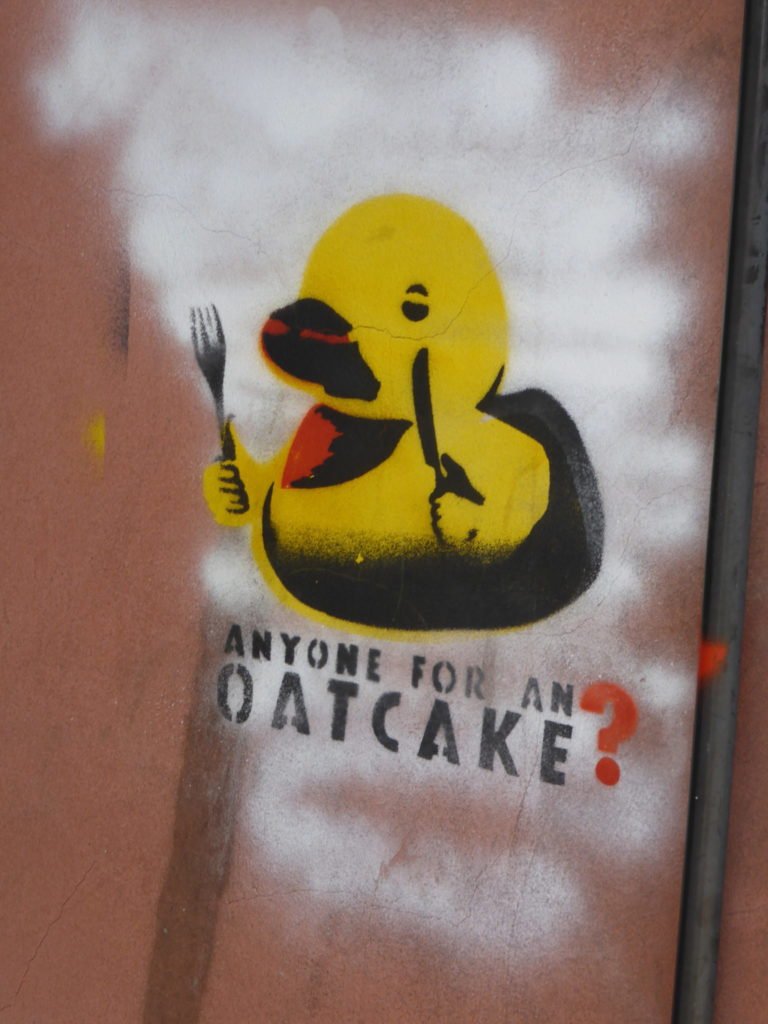 One of the city's most beloved sons is the first knight of football, Sir Stanley Matthews. The first ever European Footballer of the Year, he did much to help the spread of football as the world's most popular sport. Known as the 'wizard of the dribble', he was brought up in Seymour Street, Hanley. A plaque marks the house, and you can also see the nearby Victorian St. Luke's School, where he studied, and admire the statue of him in the city centre.
The world's strongest man, Eddie Hall, is from the city, as is the most successful darts player of all-time by far, Phil 'The Power' Taylor. In fact, Stoke-on-Trent has a proud darts heritage, with many top names from the city. In 2016, Stoke-on-Trent was the European City of Sport. Sports facilities are excellent. Fenton Manor and Northwood Stadium in particular are of national importance, and host regular huge events. Pole dancing has also taken off in the city, with the British Pole Dance Academy based here, as well as the popular Pole Fit.
Stoke-on-Trent makes a great base for day trips to places like Alton Towers, Manchester, Birmingham, Liverpool, Nottingham, Sheffield, Derby, and the Peak District.
Since the city is far from over-run with tourists due to its undiscovered nature, there is no bad time to visit. The summer would be our pick, however, for the best weather and a wider choice of huge events.
Stoke-on-Trent has many iconic sculptures and statues of its famous offspring. This has led to a special Sculpture Trail being produced, which you can follow. If you want to make an artwork of your own, try the Redstone Centre, where activities such as willow weaving are on offer.
Spode Works is a major tourist attraction of the future. Recently, it held its first all-night rave event, and is also home to many artist studios. Every two years, the British Ceramics Biennial is held in this immense industrial space, and attracts visitors from all over the world. Another major attraction of the future is Bethesda Chapel in the city centre. Prince Charles has visited twice in the recent past, and it really is a stunning space that renovation work is ongoing on.
Art is a big part of the city's cultural offerings. Within the city centre alone, you can see regular free exhibitions at the Potteries Museum and Art Gallery, and AirSpace Gallery. However, for more local flavour, check out the Upstairs Gallery at Entrepeneurs, which has a more urban feel. Burslem has the Barewall Gallery and Burslem School of Art, which are also worth a visit.
One of the greenest cities in the UK, Stoke-on-Trent has many stunning parks. If you go just outside the city, you will find the UK's first national park, the Peak District. Amazing scenery awaits you at every turn. Within the city, you can have an experience with nature at Biddulph Country Park, Park Hall, and Parrots Drumble, amongst many others.
Stoke-on-Trent has a number of cinemas, with an IMAX cinema in the works. However, you can see local independent movies for free on Wednesday nights at the Stoke Film Theatre.
Shopping can be done in the city centre, with a fantastic mix of high street stores and independent retailers. However, there are plenty of other great shopping experiences to be had in the city. Trentham Shopping Village, Festival Park, and Freeport Talke are amongst the best.
The nightlife is centred around Hanley. People go to bars such as Boston Brothers and The Exchange quite late in the evening, and often move on to nightclubs such as Fiction or Walkabout. The more alternative crowd head to The Sugarmill or The Underground.
If your budget doesn't stretch to the West End shows at the Regent Theatre, then check out a show by the fantastic Repertory Players at the Stoke Rep. Also, check out the cheaper seats at the Regent Theatre, since there are no bad views in that gem of a building.
Has this travel guide helped you to plan your trip to Stoke-on-Trent? Anything else that you would like to know?
Like it? Pin it!
This post contains affiliate links. By clicking them to purchase your flights, hotels, and car hire, the companies involved pay a small commission to us at no cost to yourself. This helps to keep us on the road, creating guides like this one. Thank you for using them!