28The Ultimate Trip Planning Guide to Manchester, England
Manchester, England. A city famed the world over in numerous fields. Manchester is one of the most important cities in the Industrial Revolution. The city changed the way we live all over the world. It is a cultural hotspot, famous for some of the world's greatest musicians and two of the world's biggest football teams. Recently, Manchester was in the world's thoughts after the cowardly attack at Manchester Arena that we unfortunately witnessed first hand. However, the city is resilient, and it remains a fantastic place to visit. Our travel guide to Manchester, a city we know like the back of our hands, has all you need to know to plan an amazing trip.
TOP THINGS TO DO IN MANCHESTER
John Rylands Library – A stunning late Victorian neo-Gothic library that was built as a gift to the city and its people. It offers free admission, and will really impress you. The main reading room looks like a church, whilst the main entrance hall and staircase are breathtaking. Not to mention the world class collection of books. They include medieval illuminated manuscripts, a Gutenberg Bible, a large collection of works by printing pioneer William Caxton, and possibly the oldest fragment of the New Testament in existence!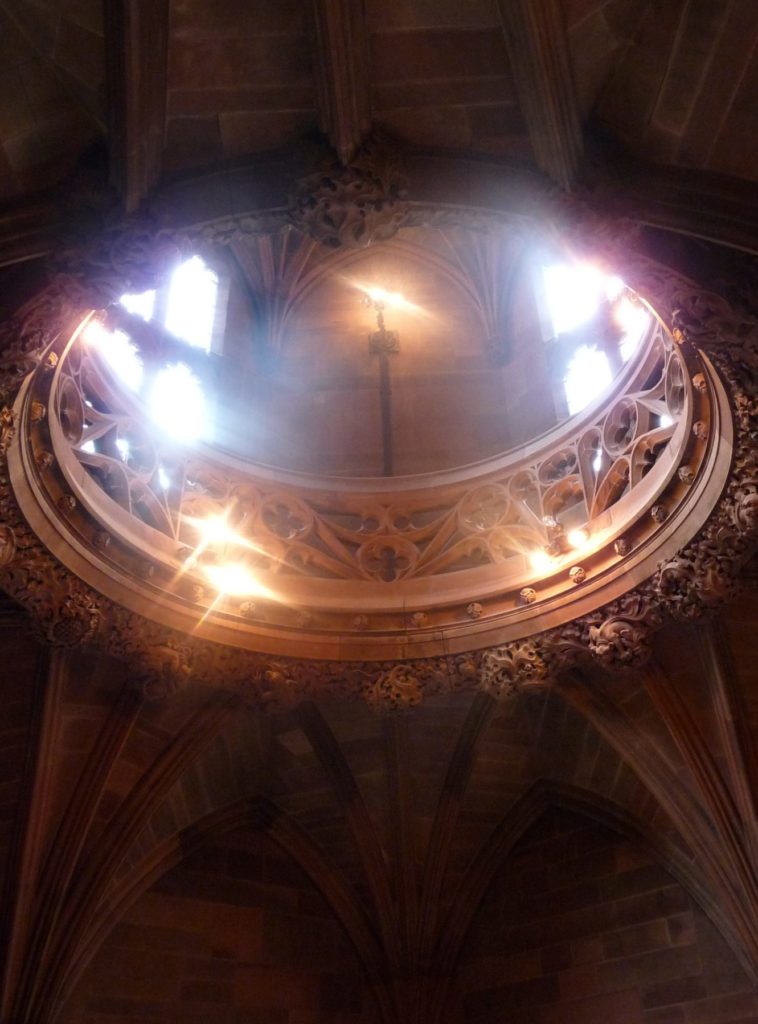 National Football Museum – Situated in the sleek and stylish Urbis building, this is a must for football fans. The museum is free to visit. As well as an amazing array of temporary exhibitions, the objects on display here will delight anyone with even the slightest interest in football. Items on display include both balls from the first ever World Cup final, a jersey from the world's first international match, and mementos from all of the greatest footballers of all time. They even have George Best's Mini in the foyer!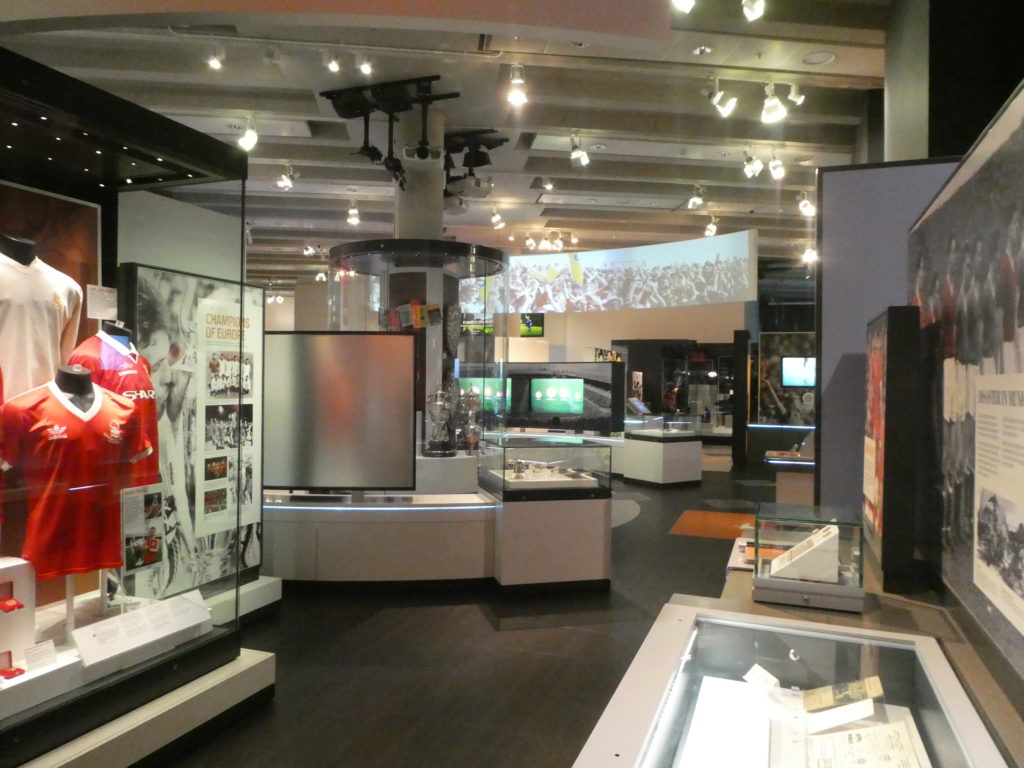 Museum of Science and Industry – Another huge and free museum that should definitely be on your list. Manchester has had a huge influence in the world of science and technology. It is the city where scientists first split the atom and made the first stored-program computer. The museum is on the site of the world's first inter-city passenger railway station! You can see aircraft and locomotives, and a large collection of huge, early industrial machinery that still works to this day.
Music Venues and Theatres – Manchester is one of the world's greatest musical cities. It is home to everyone from The Hollies and The Bee Gees, to the Stone Roses and The Smiths, to Oasis and Joy Division. Let's not forget Take That, and Simply Red, amongst hundreds more. It would be a crime not to see a live music show whilst in the city. Manchester is a stop on the touring itinerary of every single huge artist in the world.
From megastars at Manchester Arena, and The O2 Apollo, to classic acts at The Lowry and Bridgewater Hall, you are sure to find the soundtrack to your life playing live in Manchester. If you want to see acts who are currently setting the world alight, check out The Ritz or the Academy. For a more upmarket night out, the Opera House and Palace Theatre show the best in musical theatre. We have been to all of these venues, but there are so many more in this musical oasis (no pun intended).
Etihad Stadium – The home of Manchester City Football Club, this immense stadium was built to host the 2002 Commonwealth Games. You can get a ticket to see some of the world's top footballers play a Premier League clash, take a stadium tour, or see many other HUGE events, from world boxing title fights to superstar concerts from people like Robbie Williams, U2, and One Direction.
Manchester Museum – Yet another world-class free attraction in Manchester, it contains 4.5 million objects from all over the world. Don't miss the T-Rex skeleton called Stan. You can see one of the most intriguing objects in the Ancient Egypt gallery. In 2013, a small Ancient Egyptian statue was captured on film spinning around unaided. What caused it? Go along to the museum and check it out, if you dare?
New Manchester Walks – If you want a deeper understanding of any part of Manchester's history, from its politics, to its football, people, music, and science, then you will find a tour to suit you. We took a tour about Manchester's Architecture, and left with a much broader knowledge.
Manchester Art Gallery – Yet again free, Manchester Art Gallery has more than 25,000 works of art housed in stunning buildings designed by Sir Charles Barry. It is especially known for its collection of Victorian art. You can see works by artists such as Cezanne and Lowry, amongst countless others. There are a good range of temporary exhibitions too.
Shopping – If you like shopping, you will find lots of choice. For high street names, try the Arndale Centre, or the palatial Trafford Centre. For designer names, visit department stores such as House of Fraser and Selfridges. The quirkier amongst you should head to Afflecks Palace, where alternative clothing stores and record shops combine for a memorable shopping experience. Anyone with an artistic flair would love Manchester Craft & Design Centre, and the amazing craft store, Fred Aldous. Check out our visit to Fred Aldous here.
Manchester Central Library – A stunning classical building with an impressive portico and rotunda houses the city's main public library. It is well worth visiting for a peek at its architecture.
Christmas Markets – Possibly the most famous of the UK's Christmas markets takes place around the city each year. The city is abuzz with festive chalets selling Christmas gifts, and food and drink from all around the world. Even the Town Hall adorns itself with a huge inflatable Santa.
Old Trafford – Known around the world as the 'Theatre of Dreams'. This iconic stadium is a magnet for football fans from across the globe. If you can manage to get a ticket for a Manchester United match here, you'll be the envy of your friends back home. If not, you can visit the museum and take a stadium tour, as well as get a selfie with the many statues of club legends including Ferguson, Busby, Best, Law, and Charlton.
Manchester Cathedral – A Gothic Cathedral first built in the 1400s, it was damaged by bombs by the Nazis and the IRA over its history. Nowadays, it is restored, but retains its rather gloomy atmosphere that almost takes you back to medieval times. Don't miss the misericords, which are some of the finest in the world. There is also a Visitor Centre, which shows the Hanging Bridge that lay undiscovered for centuries.
Manchester Town Hall – This imposing Victorian building is perhaps Manchester's finest piece of architecture. Designed by Alfred Waterhouse, it will take your breath away just admiring the exterior. Visitors are welcome inside, also, and we'd highly recommend it. The Sculpture Hall Cafe houses busts of Manchester's great and good. The highlight, however, is the Great Hall, which contain a series of twelve murals by Fort Madox Brown which depict the history of Manchester.
Manchester Day Parade – Held each year in June, the Manchester Day Parade is the city's version of New York's Thanksgiving parade. Over 100,000 people line the streets to watch a spectacular parade. The city's main squares hold events of their own, as the people come together to celebrate everything that is great about the city. It is well worth a visit.
People's History Museum – Manchester has an important role in the story of modern democracy, and the rights of ordinary people. This fascinating, and free, museum, tells the story of events like the Peterloo Massacre. Here in Manchester, cavalry charged into a crowd of protesters campaigning for greater say for the working man. You can also find out more about the suffragette movement, and the development of trade unions. Check out our experience here.
Manchester Ship Canal – For a day out to remember, take a six hour ferry cruise down this historic waterway. It is known as one of the seven modern wonders of the world! You'll travel the 36 miles to Liverpool, and see the world's only swing aqueduct, and the world's first and Europe's largest industrial estate on the way. You'll have a couple of hours to explore the UNESCO city of Liverpool, before being returned to Manchester via coach.
Cloud 23 – One of the most striking modern buildings in Manchester is the 47 story Beetham Tower. It is the tallest building in the UK outside of London. If you want a night out to remember, head up to Cloud 23 in the dedicated elevator and try one of their unique Manchester-themed cocktails. You won't want to miss the glass floor that juts out, like the building, over the 22 floors below. Or maybe you will? It depends on your appetite for heights.
Warehouse Project – One of the most unique nights out in the world, Warehouse Project sees the world's best cutting edge DJs take over a dingy yet atmospheric former warehouse. The season runs from September to December each year, and is well worth adding to your itinerary if you can manage to get tickets.
Chinatown – Manchester has the second biggest Chinatown in the UK, and is well worth exploring. As well as a mightily impressive Chinese-style archway, you'll find lots of Chinese restaurants and shops.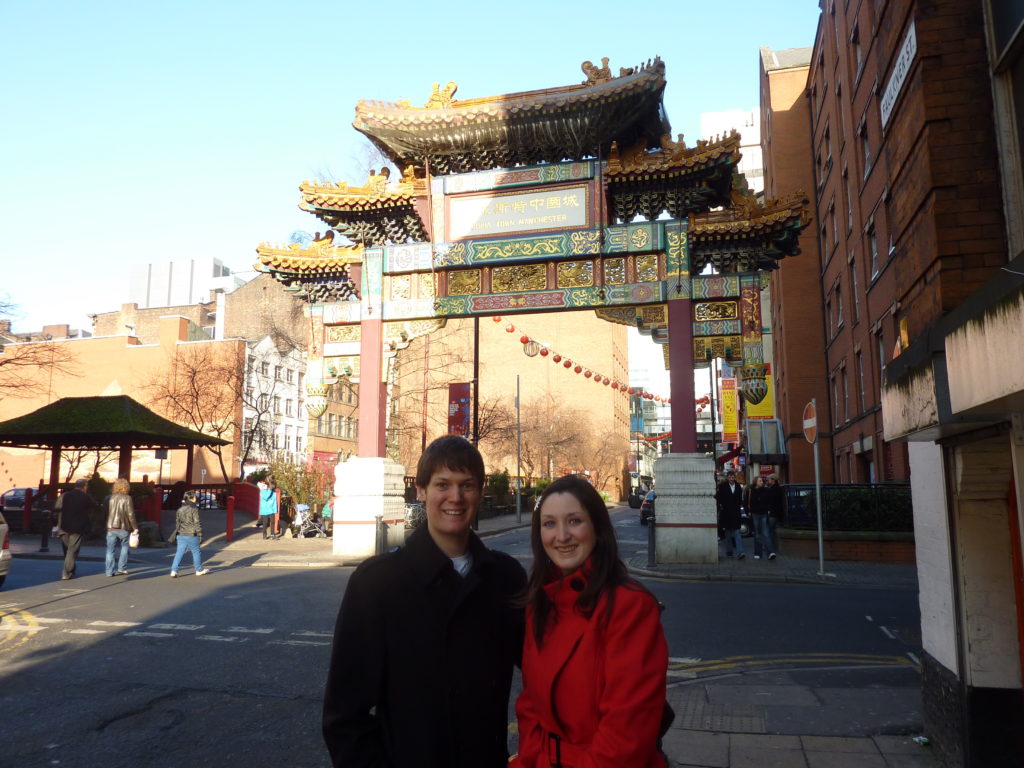 The Lowry – The landscapes of Manchester were made world famous by the painter L.S. Lowry, known for his matchstick men and matchstalk cats and dogs. In the year 2000, this impressive complex of stainless steel and glass opened. Inside is the free-to-enter Lowry collection, which houses around 400 of the artist's works, as well as many other artworks.
Manchester Jewish Museum – One of the finest examples of Moorish architecture in the UK, this museum is housed inside a former synagogue. Inside is an interesting display about the Jewish community in Manchester, and their 200 years of history.
Legoland Discovery Centre – Not quite on the scale of Legoland, nevertheless this fun attraction will keep anyone with a fondness for Lego happy for a couple of hours. You can see the city of Manchester recreated in Lego, play with Lego to your heart's content, go on one of three rides, and watch a 4-D movie.
Imperial War Museum North – Yet another world-class, and free, museum in the city. The metallic shard-inspired building is a delight to see, whilst inside you could easily spend a full day. The exhibitions go round in chronological order, giving a great overview of the history of modern warfare. You can see a Russian tank, American fighter jet, and the gun that fired Britain's first shot in the First World War.
Runway Visitor Park – How about stepping onboard the world's most famous aeroplane, Concorde? You can get an exclusive tour of both Concorde, and the RAF's iconic Nimrod aircraft, at Manchester Airport. In addition, you have access to a fantastic viewing area where you can watch the planes take off.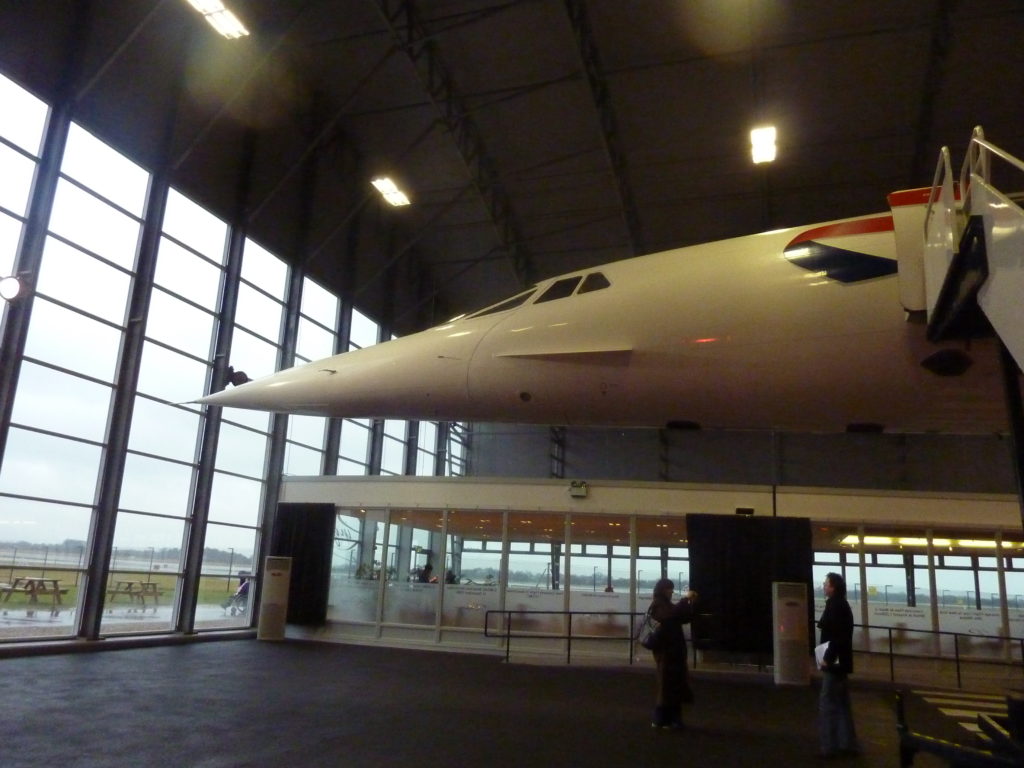 iFLY Indoor Skydiving – Have you ever tried indoor skydiving? Soar like a bird in what was the UK's first dedicated wind tunnel. It is a great experience, and all done with qualified instruction.
Float Level – If you want a break from the hectic city life, head to Float Level for a floatation tank session. There are three state-of-the-art pods where you can climb inside and float, like on the Dead Sea, to a soothing soundtrack.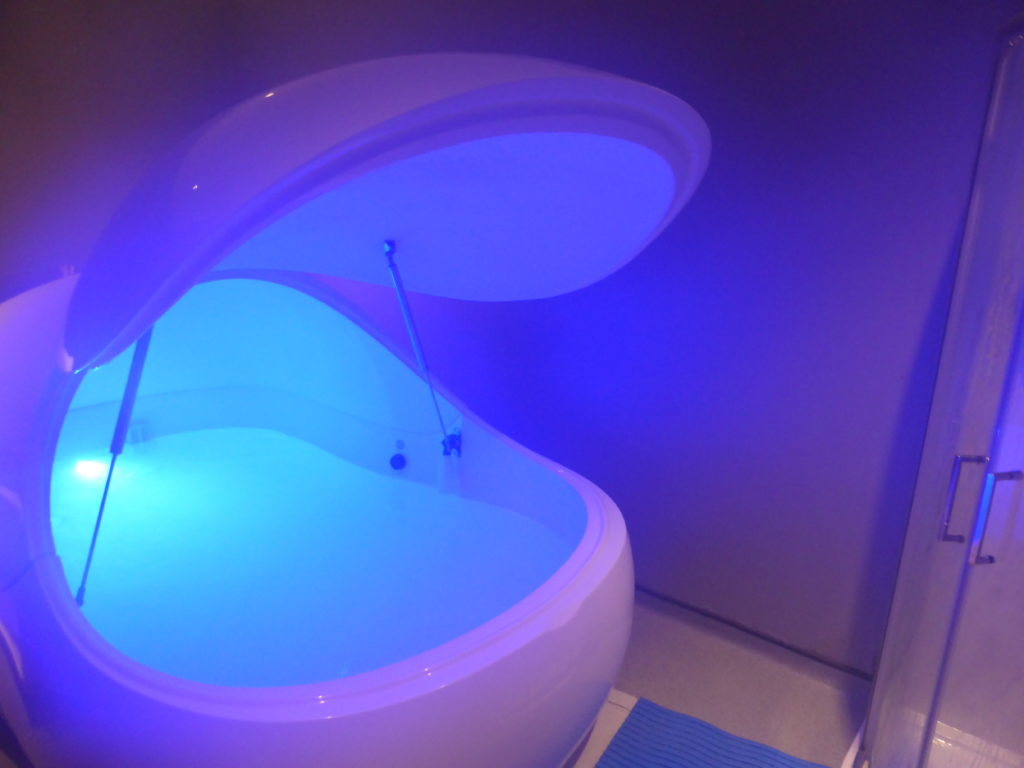 Chill Factore – You can learn to ski or snowboard at the UK's longest indoor slope. It is actual, real snow! Year round! The Guinness World Record for a chain of skiiers travelling without breaking. The interior is themed around an Alpine Village.
HOW TO GET TO MANCHESTER
From overseas? Manchester Airport is the third largest airport in the UK, and you can get flights here from over 200 airports around the world. Have a look if there are any flights from your closest airport here.
From within the UK? It is extremely easy to travel to Manchester via train, with no less than three train stations in the city centre. Check Network Rail for timetables and tickets. A slightly cheaper option is coach. National Express and Megabus will drop you off in the city centre.
By car? Manchester is excellently located and well connected to the rest of the UK by road. To compare car hire prices, click here.
WHERE TO STAY IN MANCHESTER
Luxury? Look no further than King Street Townhouse if your budget stretches to it. Located in an Italian renaissance building in the city centre, it overlooks the iconic Town Hall with its own terrace and infinity spa pool! Book here.
Mid-range? Abel Heywood is a stylish boutique hotel located in a city centre Victorian gin pub. Book here.
Budget? YHA Manchester is situated in a canal-side property with free wi-fi.
Cheaper and more authentic? Try Airbnb, where you can find some unusual and fantastic homestays in more traditional surroundings. Click our special link to receive £25 off your first stay!
Free? Couchsurfing is a vibrant community of over 14 million world travellers, who host others on their travels.
WHERE TO EAT IN MANCHESTER
Special occasion? Evuna Deansgate is a Spanish restaurant located on the city's most prestigious street. You can either eat tapas, or order from the a la carte menu. Don't miss the seabass baked in rock salt if you are a seafood lover.
Want to eat the local food? Sam's Chop House has been going since 1872 and offers the best of British cuisine and a great ambience. Don't forget to have your photo taken with the statue of L.S. Lowry at the bar!
Cheap and cheerful? You will not struggle to find budget food options in Manchester, with a plethora of kebab and pizza shops, fast food restaurants and greasy spoon cafes. If you are hungry, try one of the all-you-can-eat Chinese buffets.
OTHER TIPS FOR YOUR TRIP TO MANCHESTER
The people in Manchester are extremely friendly. If you need any help, you are sure to find it.
There are few places in the world as associated with miserable weather as Manchester. Don't forget a raincoat or umbrella!
We've already mentioned many of Manchester's contributions to the world. Others include the steam-powered mill, atomic theory, the first law of thermodynamics, the contraceptive pill, the test tube baby and the development of the world's thinnest known material.
If you're a sporting fan, you can watch cricket at Old Trafford Cricket Ground, or cycling at The Manchester Velodrome.
Gay and lesbian couples are extremely welcome in Manchester. The city has its own Gay Village, around the Canal Street area, and a huge Gay Pride festival is held each year.
Manchester is a great place to visit all year round. However, for the most pleasant weather, May to September would be ideal.
It is a very walkable city, and you'll get the most out of the experience if you see the city on foot. However, if you want to go from one end of the city to the other, then there are plenty of public transport options. The Metroshuttle is free of charge, and links most areas of the city centre. There is also an extensive tram and bus network, whilst taxis and Uber aren't too badly priced.
If you are wanting to save some money, find somewhere where you can cater for yourselves. Top supermarkets in Manchester include Sainsbury's, Tesco, and Asda, whilst Co-op, and Spar offer reasonable prices if limited selections.
It is difficult to recommend a length of stay for your trip to Manchester. You could stay for weeks and not get bored. We'd suggest at least three days if you want to really experience Manchester.
Has this travel guide to Manchester helped you to plan your trip? Anything else that you would like to know?
Like it? Pin it!
This post contains affiliate links. By clicking them to purchase your flights, hotels, and car hire, the companies involved pay a small commission to us at no cost to yourself. This helps to keep us on the road, creating guides like this one. Thank you for using them!