War Childhood Museum, Sarajevo
You may remember the horrors of the Bosnian War of the 1990s. You may also remember seeing the unspeakable conditions that children in Bosnia had to live through. Those children, the ones lucky enough to survive at least, are now grown up, and their stories are heartbreaking. The War Childhood Museum opened in January 2017, in Sarajevo. The museum focuses on the stories of the children who grew up during the 1990s conflict. It contains personal items that belonged to them and were donated to the museum, to symbolise their experiences of the war. Next to each item is a detailed story showing why the item is important.
The War Childhood Museum isn't really in the most prominent location in Sarajevo. In fact, we got a bit lost in the back streets trying to find it. It sort of added to the authenticity of the stories however. Old Muslim ladies were walking about on the same streets that provided terror just twenty years ago. We kept spotting the Sarajevo Roses on the floor, a concrete scar that looks like the shape of a rose. They filled them in with red resin to signify that deaths of civilians occured on the site. It is a shocking reminder.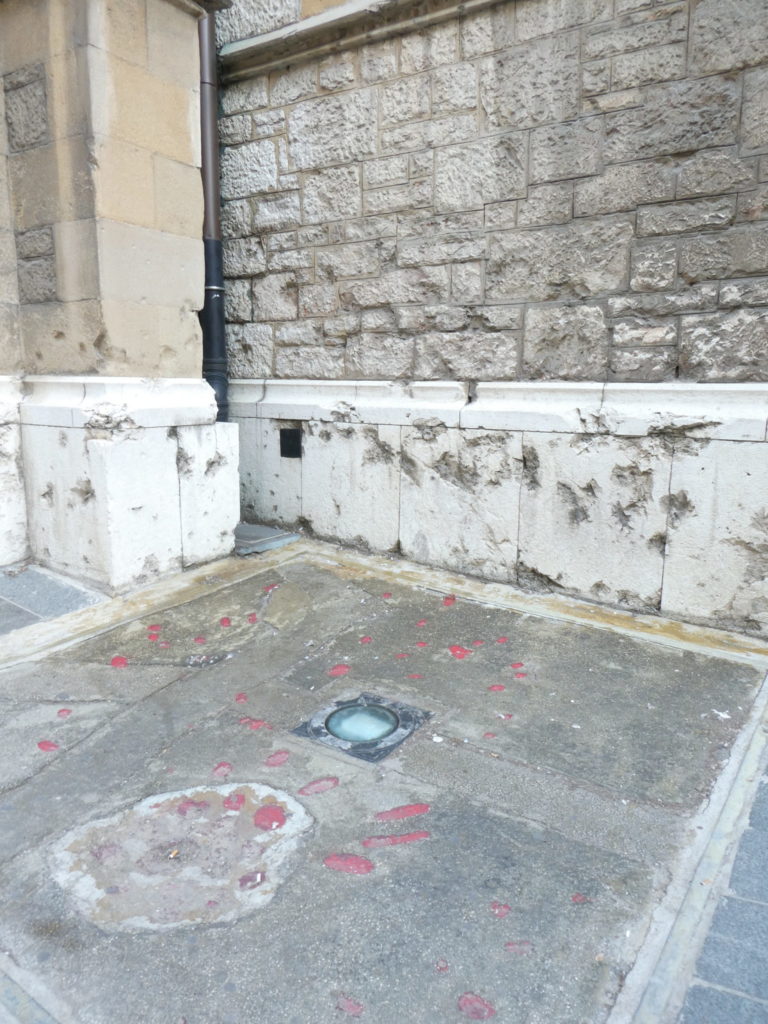 Within the community hit by these terrible times, it is completely authentic
Once we found the War Childhood Museum, we found the outside being used like a playground by local children. As a new museum, it is pristine inside. The logo of the museum contains a Bansky style graffiti with two children holding a balloon shaped like a grenade.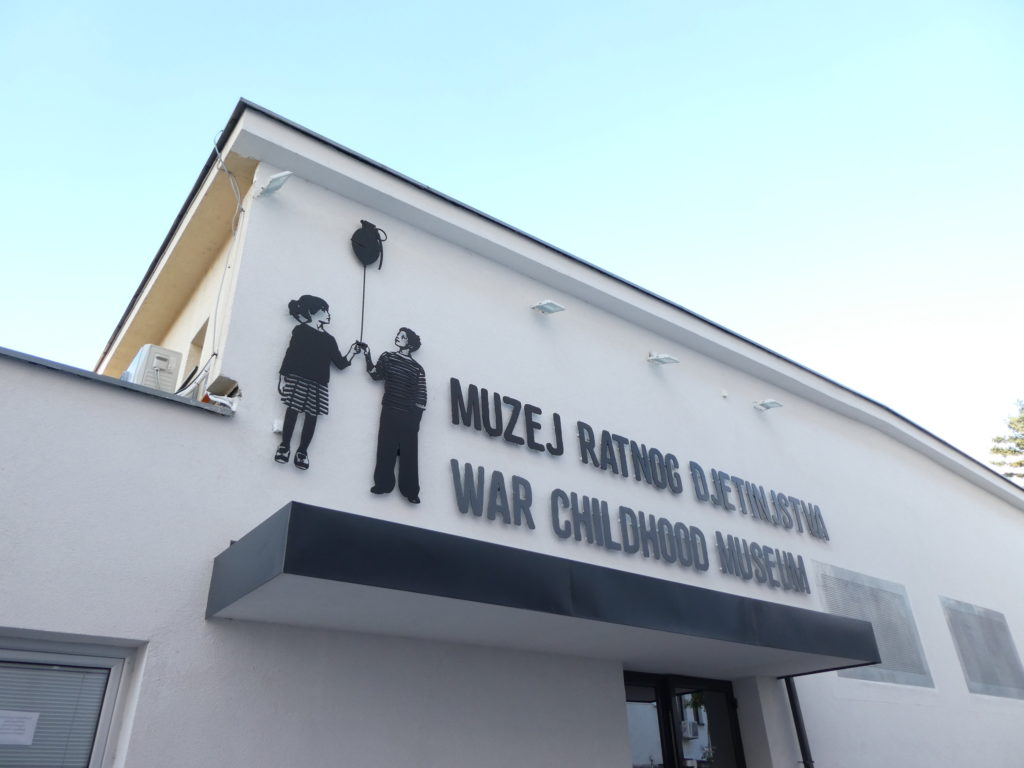 Many of the testimonies are extremely moving. A swing that a child's grandfather had made for them, which they couldn't use due to being locked indoors, a cuddly toy that gave them some comfort whilst their family members were being killed, and a stereo system that gave some light to the dark times. All of these simple objects really take on a life of their own when told alongside these stories.
A playground climbing frame that one child had just moved away from when a bomb hit it, killing his friends was a particularly poignant reminder of the pot luck that seemed to decide who was killed and who survived. Many of the items are ones that were similar to items from our own childhood. We were also children in the 1990s. These things, like walkmans, items of 90s fashion, and even food packaging from items donated in aid packages, all dated this conflict specifically for us.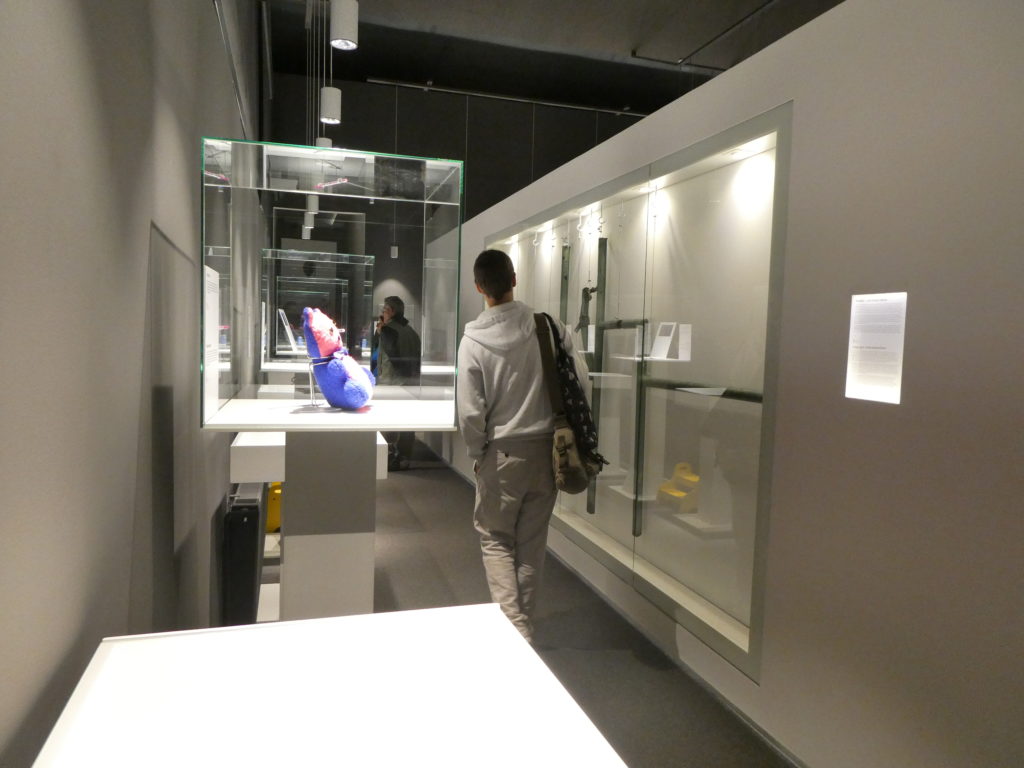 Can you imagine finding unexploded bombs as you played as a child?
Other items included a bulletproof vest that had a bullet embedded deep into it and a leaflet explaining what to do if you find an unexploded bomb. This was a common problem for Bosnians for many years, and even today landmines are being found. There is a video featuring interviews with people who were children at the time, relating their harrowing experiences.
We even saw a letter from a girl in Chester, near our home town, who had sent a gift to one of the war children. It is clear that such thoughts meant a lot to them at their time of suffering. The end of the museum features a darkened room with a swing, harrowingly lit to provoke thought once more before you leave.
We spent just under two hours in the War Childhood Museum. It is well worth seeking out if you plan a trip to Sarajevo. There are a number of moving exhibitions and monuments to this time of strife in the nowadays peaceful and bustling city. Others tell the story of the war better. However, none match the emotion that is packed into the small rooms of the War Childhood Museum.
Have you been to any museums that are as moving as this one? 
Like it? Pin it!