Winchester is a gorgeous cathedral city in Hampshire, southern England. Winchester was once the capital of England, and you can see many fascinating glimpses into British history on a stroll around. Names like Alfred the Great, King Arthur, and Jane Austen are known all around the world, and all have links with the city. It's picturesque streets, historic independent school and 900 year old cathedral will delight romantics and adventurers alike. Our travel guide to Winchester will show you how to make the most of your visit.
THINGS TO DO IN WINCHESTER
Winchester Cathedral – The real must-see in Winchester is its 900 year old cathedral. Outside, the Gothic facade will impress. Inside, you'll find the ornate Winchester Bible, Jane Austen's grave, and the longest Gothic nave in the world. It is one of the few cathedrals that you could easily spend a full day in. Learn the story of the diver who single-handedly saved the cathedral from collapse, and marvel at the shrine to St Swithun. Rumour has it that St Swithun's body is inside one of the tombs that mysteriously sit atop the supports of the presbytery. Famous names in early English history, such as King Canute, most certainly do. A fascinating place to visit.
Winchester College – You can take a guided tour of the oldest continually run school in the UK. It was set up by the Bishop of Winchester back in 1393! Can you imagine going to school in somewhere as grand as this?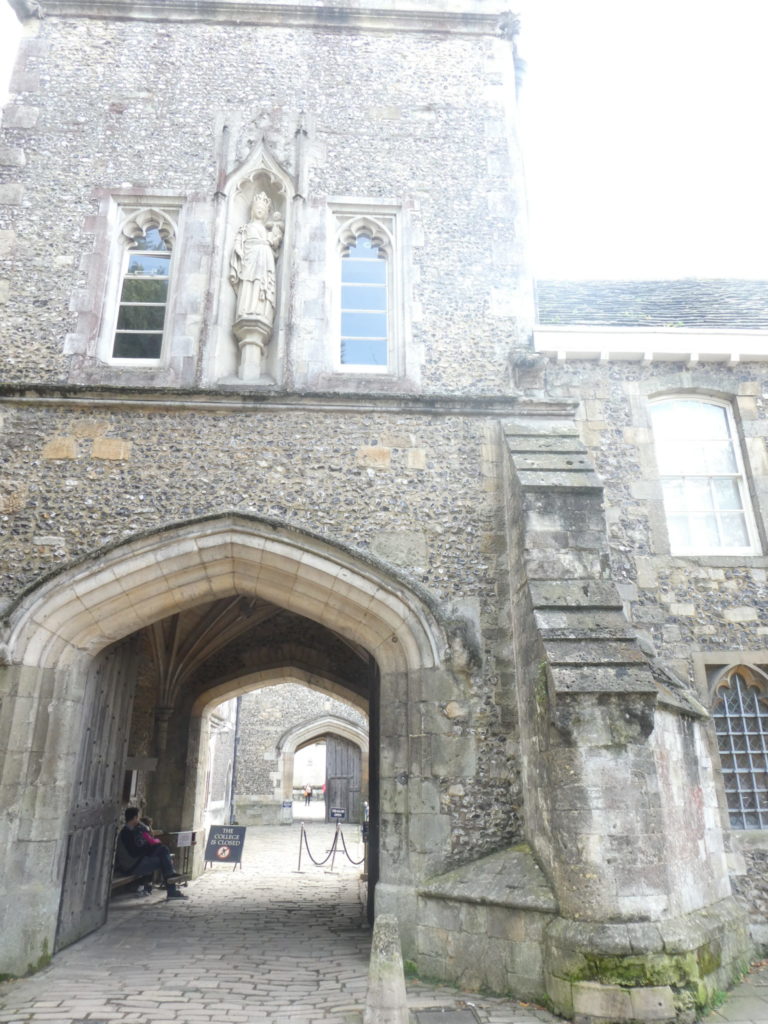 Dean Garnier Garden – This picturesque garden offers great vantage points of the cathedral, and is a haven of peace within the city. Don't miss the cool stone bench that has a curled up fox carved into its base.
8 College Street – On the nearby College Street, you can see the house where Jane Austen spent the last few weeks of her life. You can't visit the inside of the house. Just opposite though, is a beautifully leafy word sculpture that commemorates 200 years since her death.
Statue of Alfred the Great – An immense statue of one of England's most famous kings. It is truly amazing, but sadly its placement in a busy area surrounded by car parking spaces greatly diminishes its impact.
Wolvesey Castle – These atmospheric ruins are free to visit. It was once an extremely grand residence that was home to the Bishops of Winchester. The castle even hosted the wedding breakfast of Bloody Mary.
City Centre – It is well worth allowing time to stroll the streets of the city centre. As well as all of the usual high street shops, you'll find some gorgeous medieval buildings and monuments.
Winchester City Museum – This free museum is spread over three floors that chart the history of Winchester from the Iron Age to the present day. The film that is shown over a huge model of the city in Victorian times gives a great overview of the history, while artefacts include personal possessions of Jane Austen, and Anglo-Saxon archaeological finds. You can also imagine what Victorian Britain was like thanks to its mock-ups of shop fronts.
Jane Austen's House Museum – It is relatively easy to get to the iconic home that Jane Austen lived almost the full last eight years of her life, and made her name as one of the world's greatest ever novelists. It was here that she wrote Emma, and revised Pride and Prejudice and Sense and Sensibility. You can even see the writing desk that she wrote them on! To see more about our visit there, click here.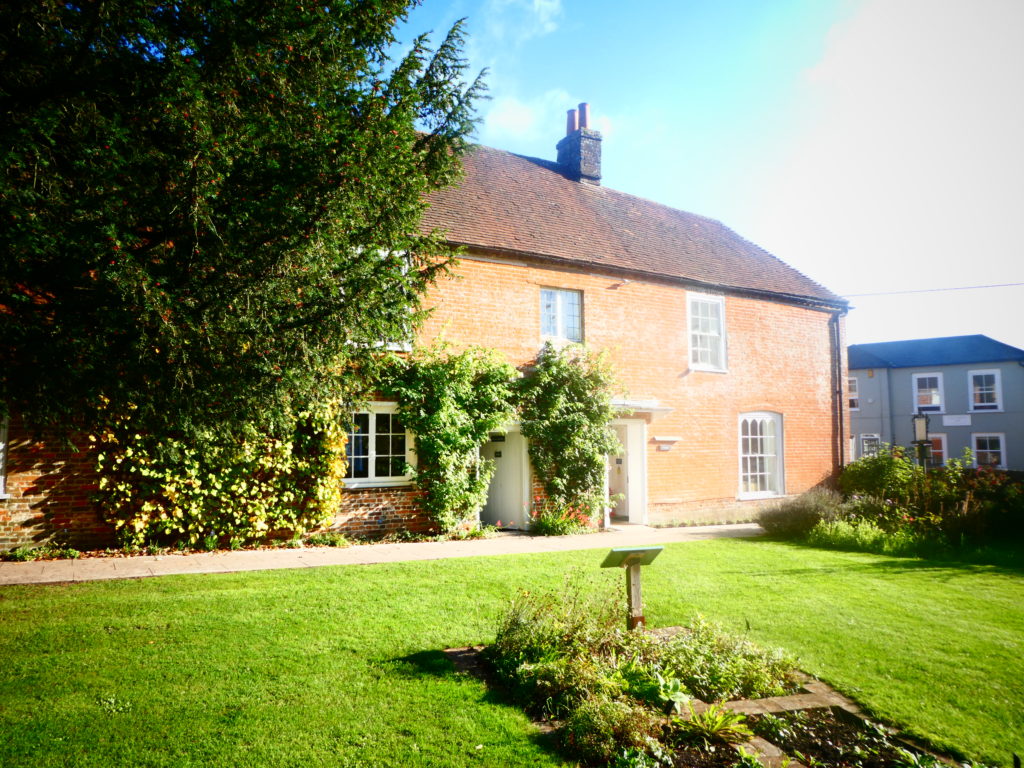 Chawton House – Combine a visit to Jane Austen's House Museum, with one to 'the Great House' as Jane herself knew it. The house was the home of Jane's brother Edward. However, it is now home to an immense collection of women's literature. You can visit the grand house, its stunning gardens, and learn more about female writers throughout history in one place. Read about our visit here.
HOW TO GET TO WINCHESTER
From overseas? Southampton is the closest airport to Winchester. However, it is usually easier to find a plane heading to London Heathrow or London Gatwick, and travel to Winchester from there. To compare flights from your location, check Skyscanner.
By train? Winchester has very good train links with London, and the south coast (Southampton, Bournemouth). You can also get a longer train from places like Birmingham and Oxford. Check Network Rail for timetables and prices.
By bus? National Express and Megabus both have routes to Winchester from all over the UK.
By car? Whilst a car won't be particularly useful in the city centre, it is easy to reach Winchester by road from all over the UK. To compare car hire prices, check Skyscanner.
WHERE TO STAY IN WINCHESTER
Luxury? Lainston House Hotel is a 5 star hotel set in a stunning location. Its cosy public areas, with log fires are perfect places to while away a winter's afternoon. This really is a quintessential British country house hotel. Book now, on Booking.com.
Mid-range? The Marwell Hotel has reasonable prices, and has a swimming pool and sauna! It is ideally situated for both Winchester and the impressive Marwell Zoo. Book now, on Booking.com.
Budget? Two Bare Feet is a self-catering apartment in a city centre location. Book now, on Booking.com.
Cheaper and more authentic? Try Airbnb, where you can find some unusual and fantastic homestays in more traditional surroundings. Click our special link to receive £25 off your first stay!
Free? Couchsurfing is a vibrant community of over 14 million world travellers, who host others on their travels.
WHERE TO EAT IN WINCHESTER
Special occasion? Palm Pan Asia offers authentic Thai food in sumptuous surroundings.
Local food? Forte Kitchen serves rustic British food, with locally sourced ingredients.
Cheap and cheerful? You can get the classic British takeaway food of fish and chips from The Plaice, or Catch.
OTHER TIPS FOR YOUR TRIP TO WINCHESTER
How to pronounce Winchester? WIN-chester.
You can see King Arthur's round table at the Great Hall of the former Winchester College. Actually, it is a medieval forgery thought to have been commissioned by Henry VIII, which makes it historic all on its own nevertheless!
The oldest charity in the country, the Hospital of St Cross, is in Winchester, and can be visited.
Winchester is a very walkable city. Its streets are perfect for strolling around hand in hand with your partner.
The city inspired famous poet John Keats to write his ode 'To Autumn'.
The bells chime in Winchester each evening at 8pm. This has happened since medieval times, when it was used as a curfew bell.
Winchester can be used as a base for day trips to places like the New Forest, Southampton, and Portsmouth.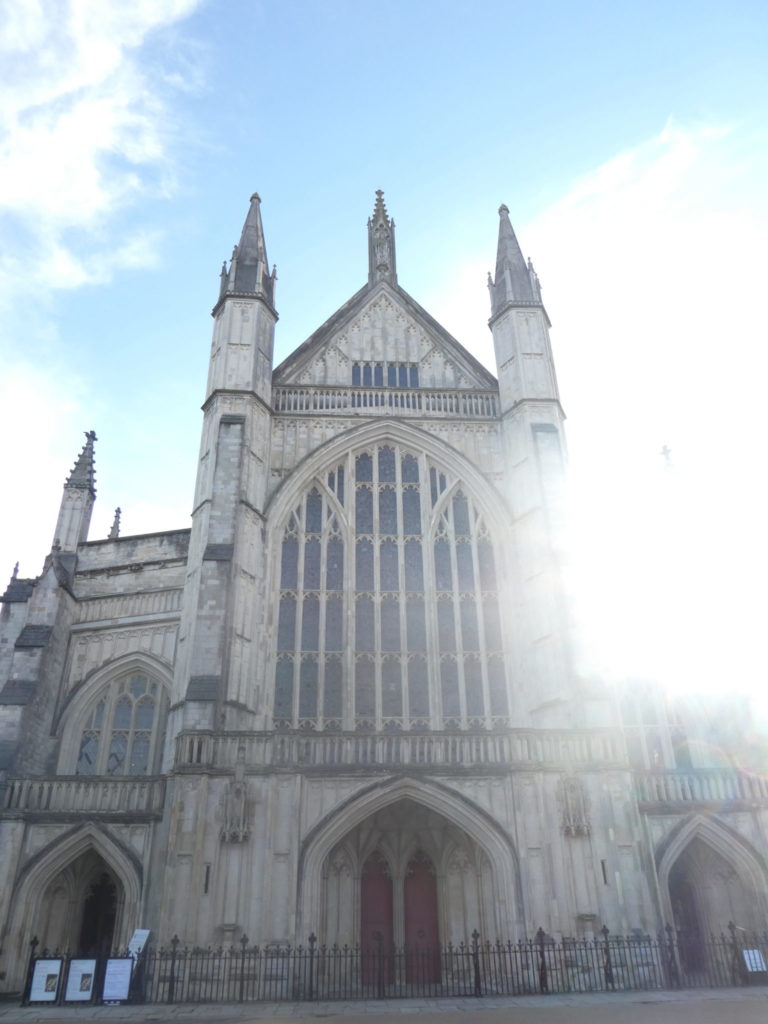 You can see the highlights of Winchester in a single day. However, it will be a long and rushed day. A better idea would be to allow two to three days, including a day in Chawton to see the Jane Austen sites.
Has this travel guide to Winchester helped you to plan your trip? Anything else that you would like to know?
Like it? Pin it!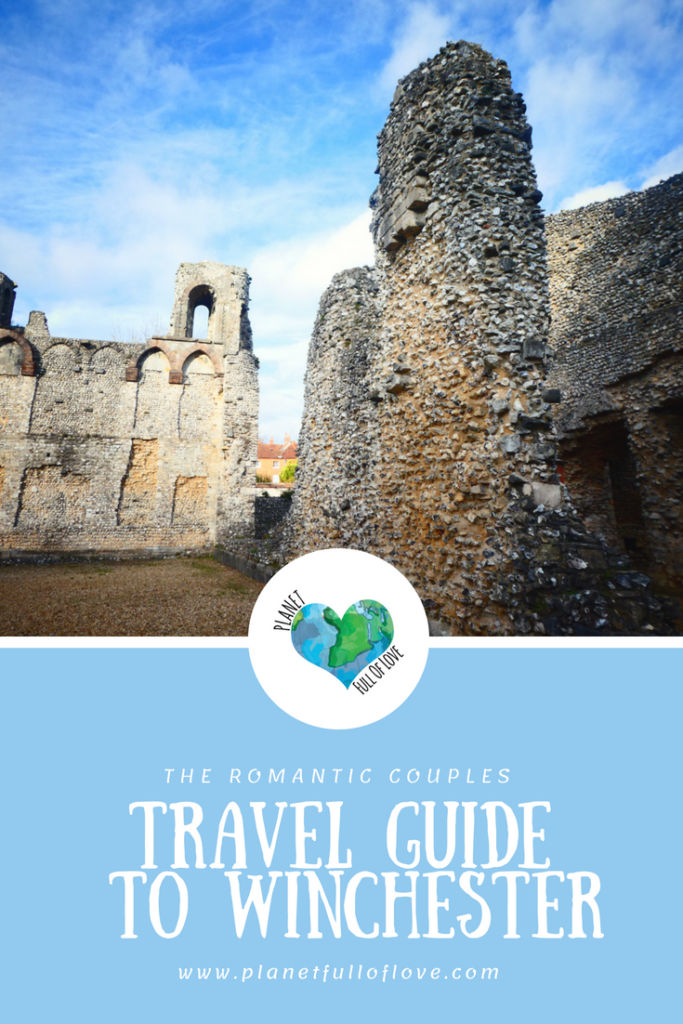 This post contains affiliate links. By clicking them to purchase your flights, hotels, and car hire, the companies involved pay a small commission to us at no cost to yourself. This helps to keep us on the road, creating guides like this one. Thank you for using them!