If you fancy experiencing some Middle Eastern culture on your next beach holiday, then Hurghada, on Egypt's Red Sea coast, fits the bill perfectly. We recently spent four days in Hurghada, at the beginning of our one month long Egypt trip. Many of you will stay in a resort hotel, because it has all of the accompanying facilities. We tend to not travel in this way, as we prefer to explore the culture and history of a place. As a result, for those of you who would like to dig beneath the surface of this fascinating destination, we have made a list of the top ten things to do in Hurghada.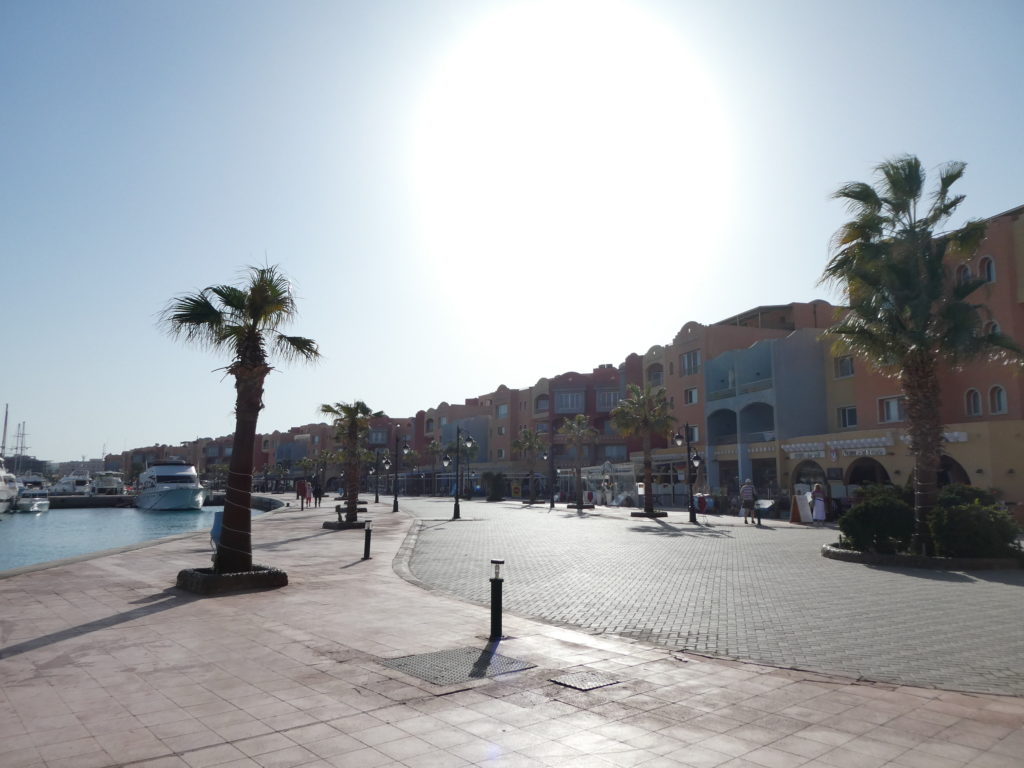 THE 10 BEST THINGS TO DO IN HURGHADA
Desert Breath – In the desert opposite El Gouna is this amazing desert version of a crop circle. It was created by three Greek artists back in 1997. From above, it looks like an otherworldly spiral straight out of a science fiction movie. Taxis are available to take you there from El Gouna, but charge more to leave the resort. However, we actually walked there along the dual carriageway. This resulted in many bemused drivers wondering who the crazy people walking to the desert were. One local tour guide even pulled over to check we weren't disorientated, but to our surprise, he had never even heard of Desert Breath! Over 20 years after its creation, you can still walk amongst the slowly disintegrating artwork, and it is well worth the trip.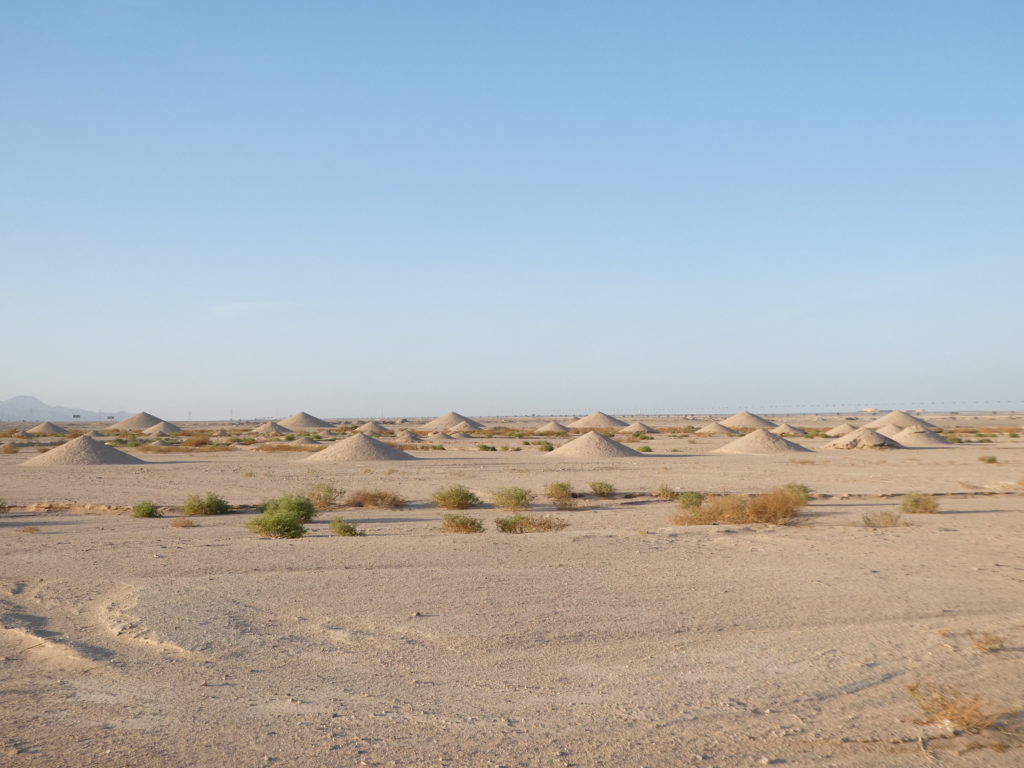 Abu Tig Marina – El Gouna is just a short bus ride away from Hurghada, and is a world class resort with amazing facilities. It is a great place to stroll around, admiring the many yachts and architectural details. The whole place is sparkling clean too, which is a world away from the run-down towns of Hurghada and El Dahar. Plenty of shops and restaurants are on offer too. If you don't feel particularly energetic, inexpensive tuk-tuks are constantly driving around looking for passengers.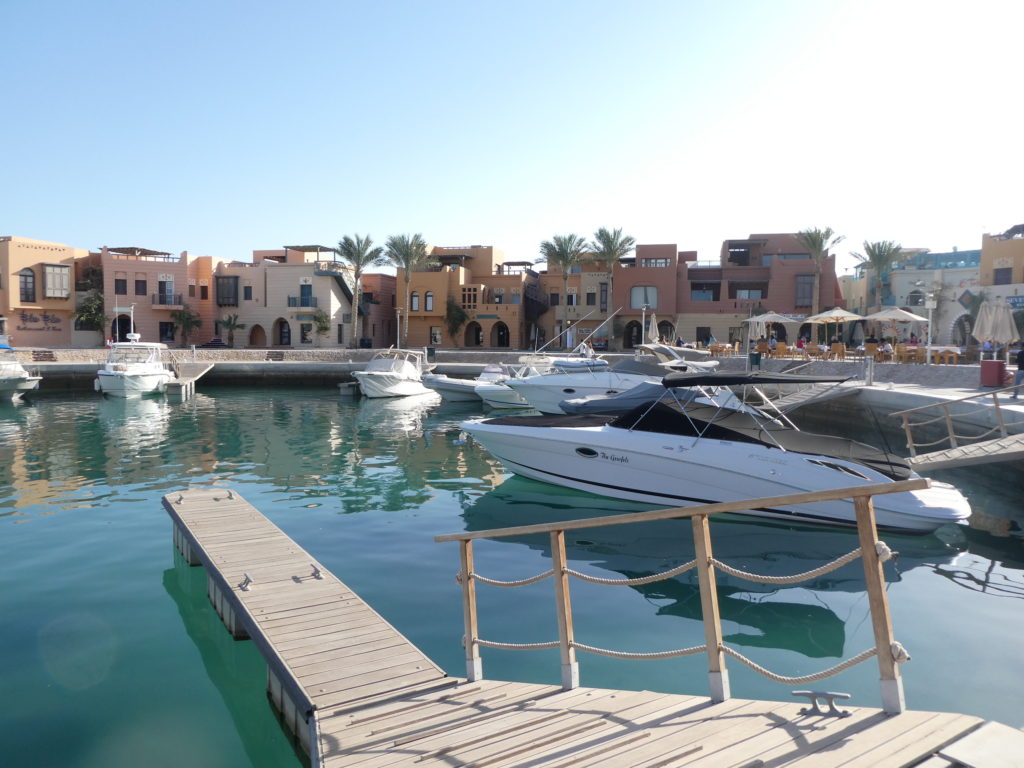 Hurghada Marina – Less upscale than Abu Tig Marina, but a lively place to explore. It is particularly romantic in the evening, with subdued lighting enhancing the experience. Again, there are plenty of bars and restaurants to enjoy the sea view from, but be aware that the prices are of course much higher than those in town.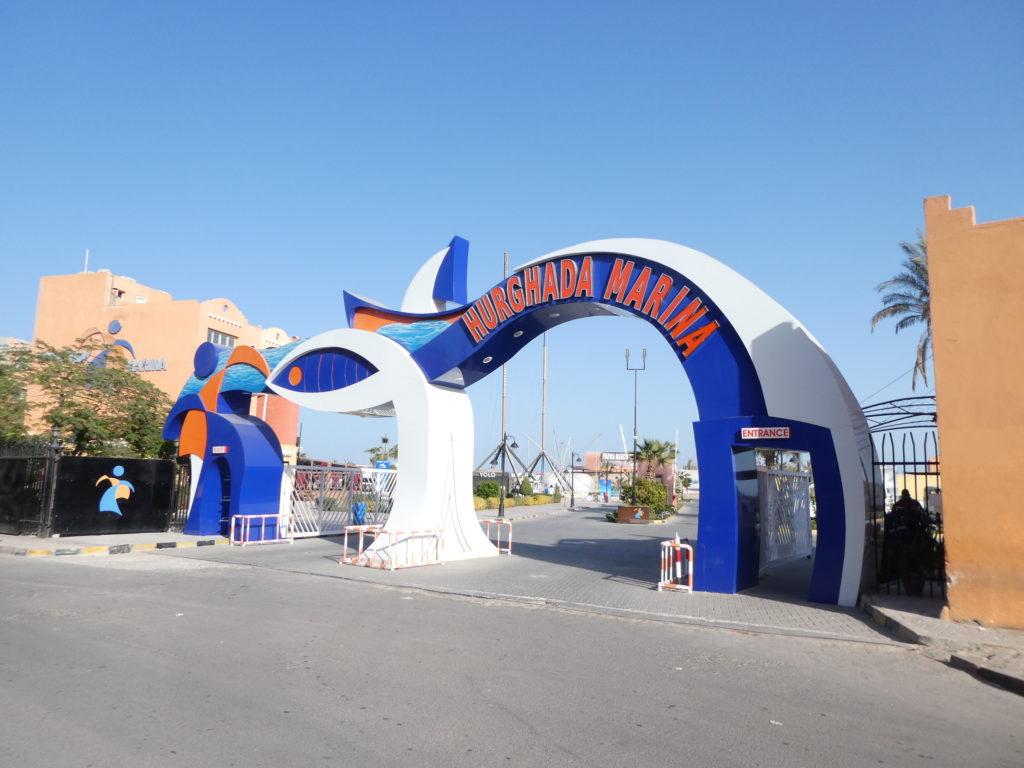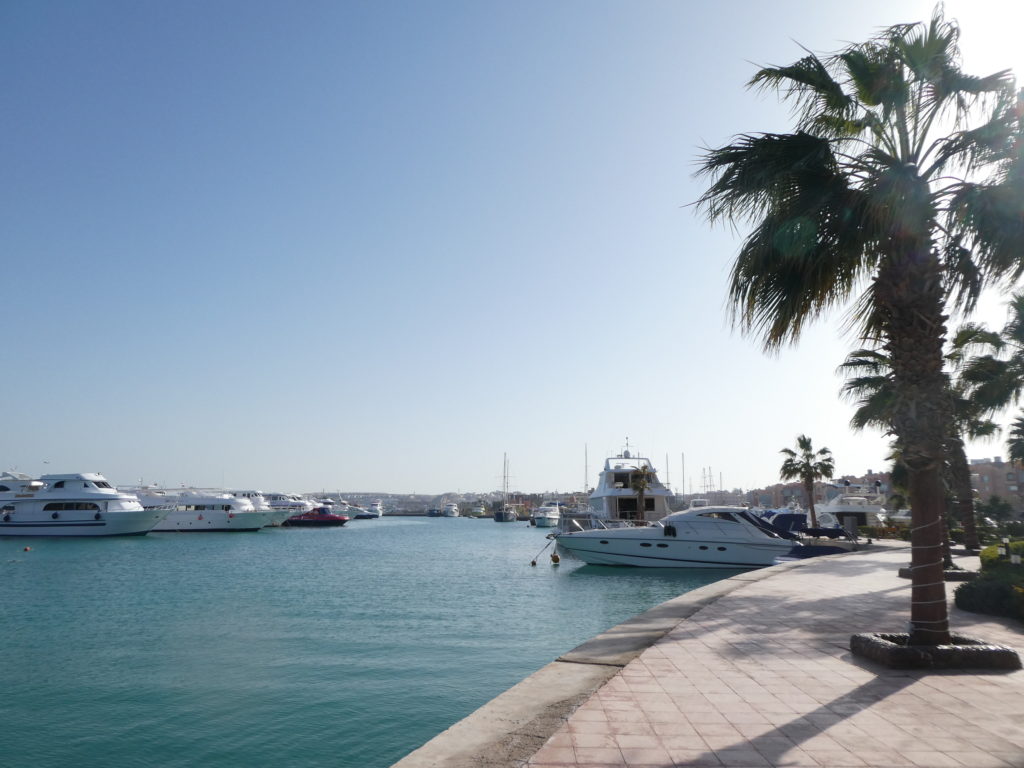 Mahmya Island – A day of luxury on a private island! You'll transfer by boat from the mainland, and it is like entering paradise. You can relax on a sun lounger underneath a palm tree, or take a dip in the clear blue ocean. Included in most trips is a short boat trip out to one of the area's prime snorkelling spots, where you can swim amongst the coral reefs. To read about our experience at Mahmya Island, click here.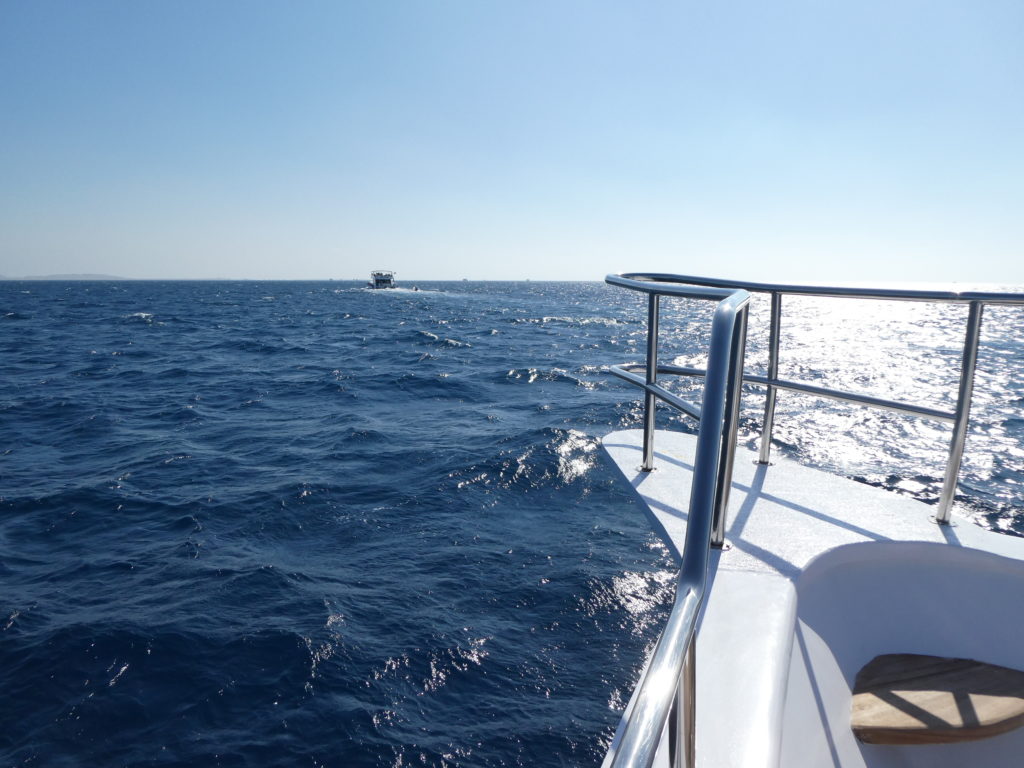 Gad – Egypt's answer to McDonalds, though it is much healthier and way, way cheaper. You can fill up for small change on falafels, shawarma and Egyptian pizzas known as fiteer. They are not just in Hurghada, but can be found all over Egypt. Whilst not the place for a special meal, Gad is somewhere that anyone travelling through Egypt should know about for a cheap, wholesome dinner.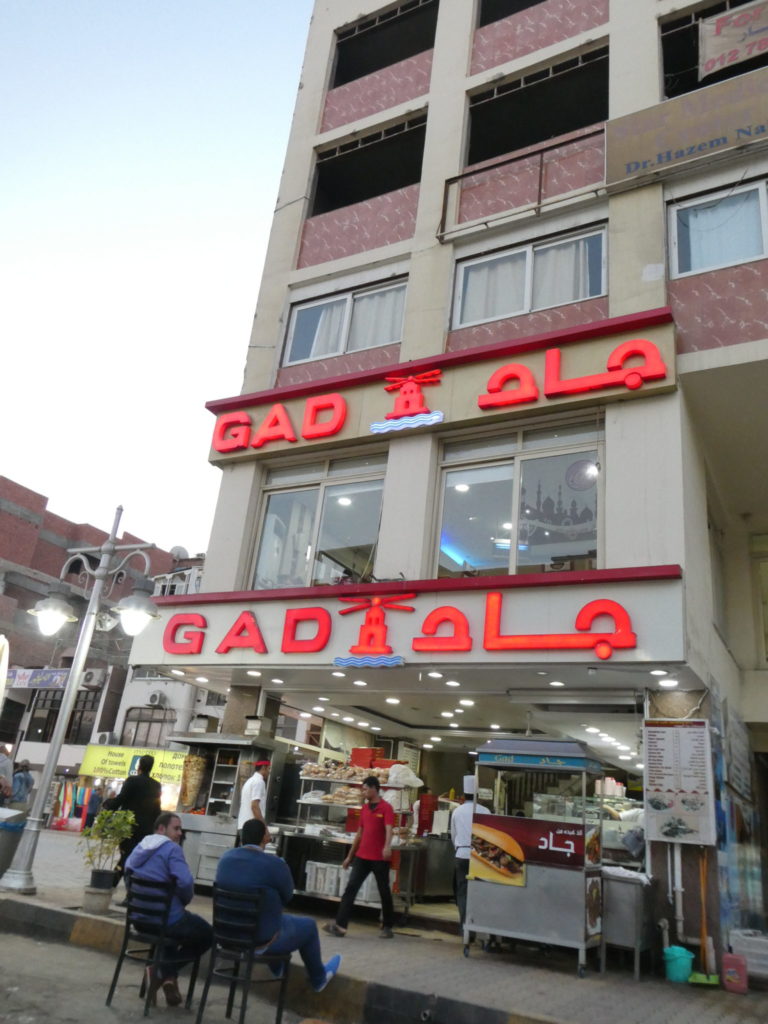 El Mina Masjid Mosque – Hurghada's most beautiful mosque is a feast of dazzling minarets and domes. You can enter inside and admire the architecture. Be warned. however, that women must dress appropriately for a Muslim place of worship. If you are unprepared, they offer some garish cover-ups to tourists. It is as bad as forgetting your clothes for gym class and having to wear something out of the lost property box.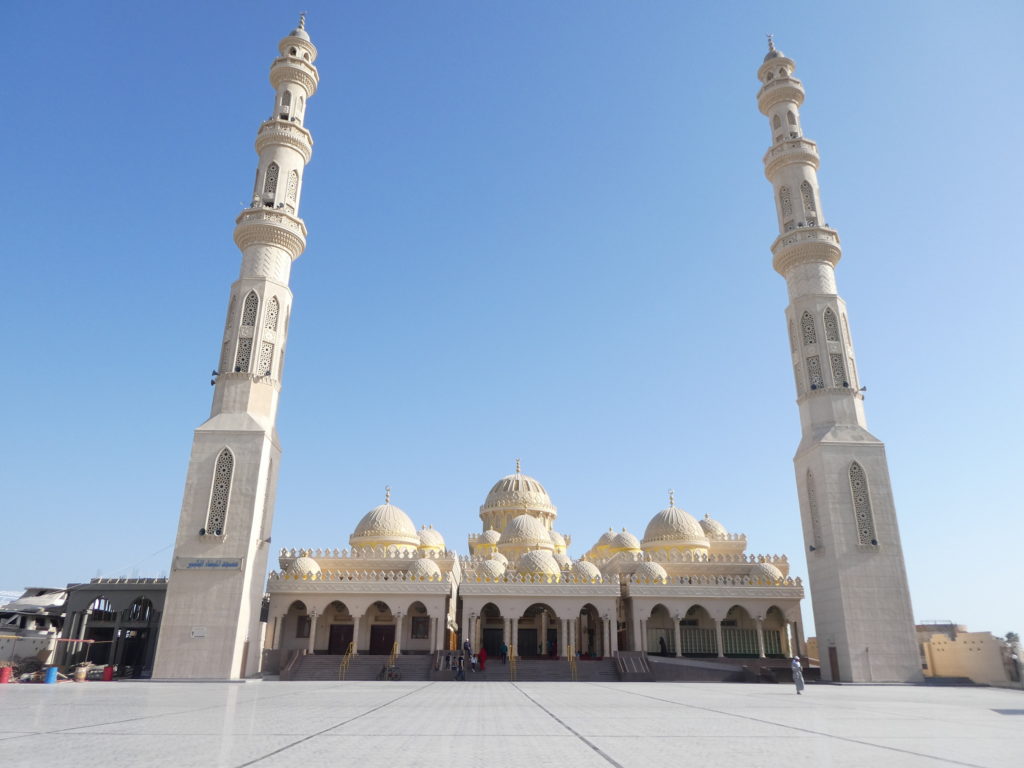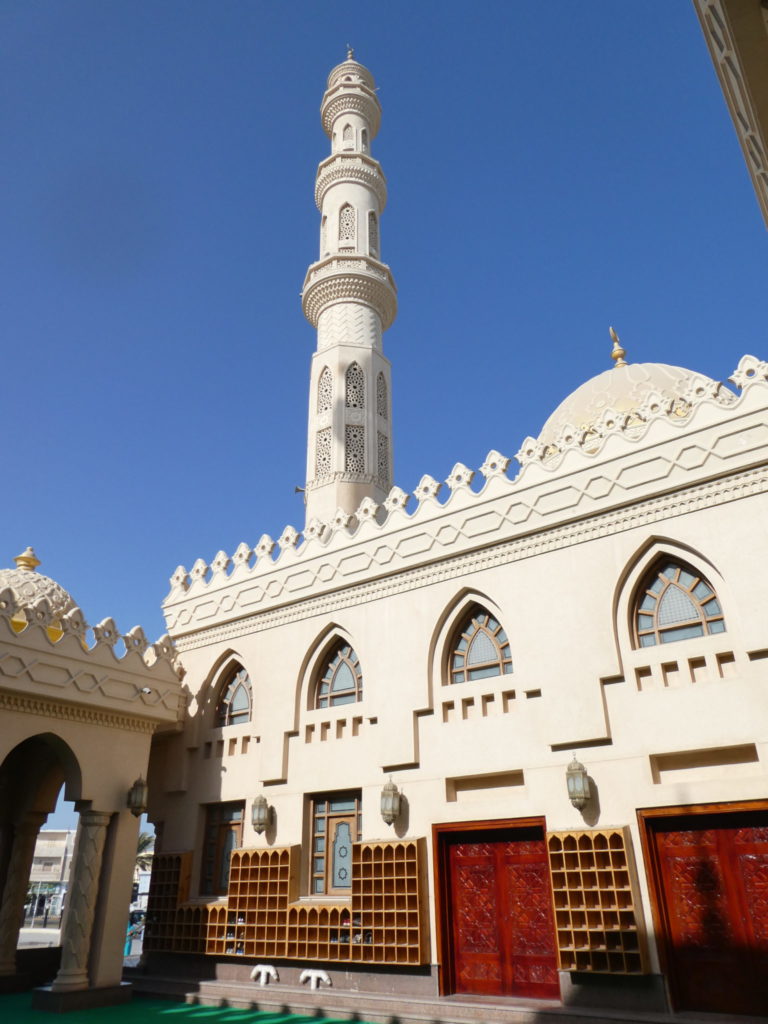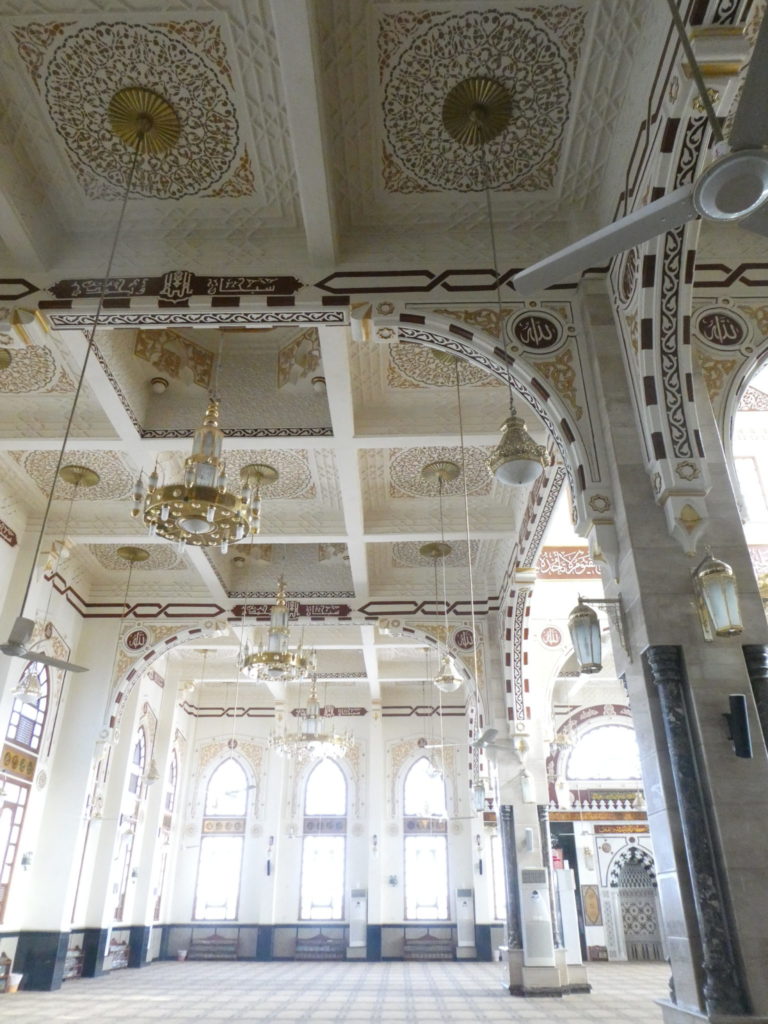 El Dahar – If you want to experience real Egyptian life, head to El Dahar. Loud, confusing and full of crazy traffic, this neighbourhood has little to offer the standard tourist. However, the fruit and vegetable markets alone will offer an insight into the culture of the locals. It is a fascinating place to visit.
Hurghada Fish Market – The fish market is well worth a visit. As Brits, we were shocked at just how colourful the fish on offer were. They seem like they should be in an aquarium, rather than offered as your evening meal!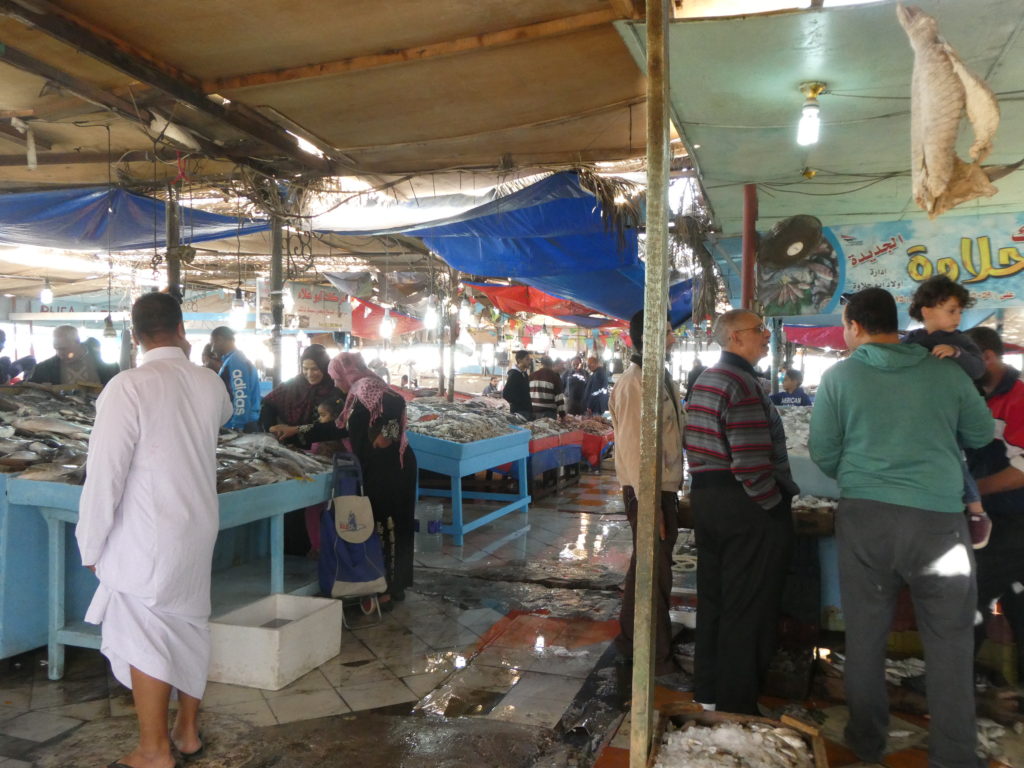 Coffee Houses – Egyptians love nothing more than sitting lazily in coffee houses as the evening passes them by. Shisha pipes are abundant, as football matches play on TV screens. We spent every evening at a coffee house, and whilst they are far from the most exciting places in the world, they offer superb people-watching opportunities. The best one to try, however, is Misr Zaman Cafe, which overlooks the hectic main street.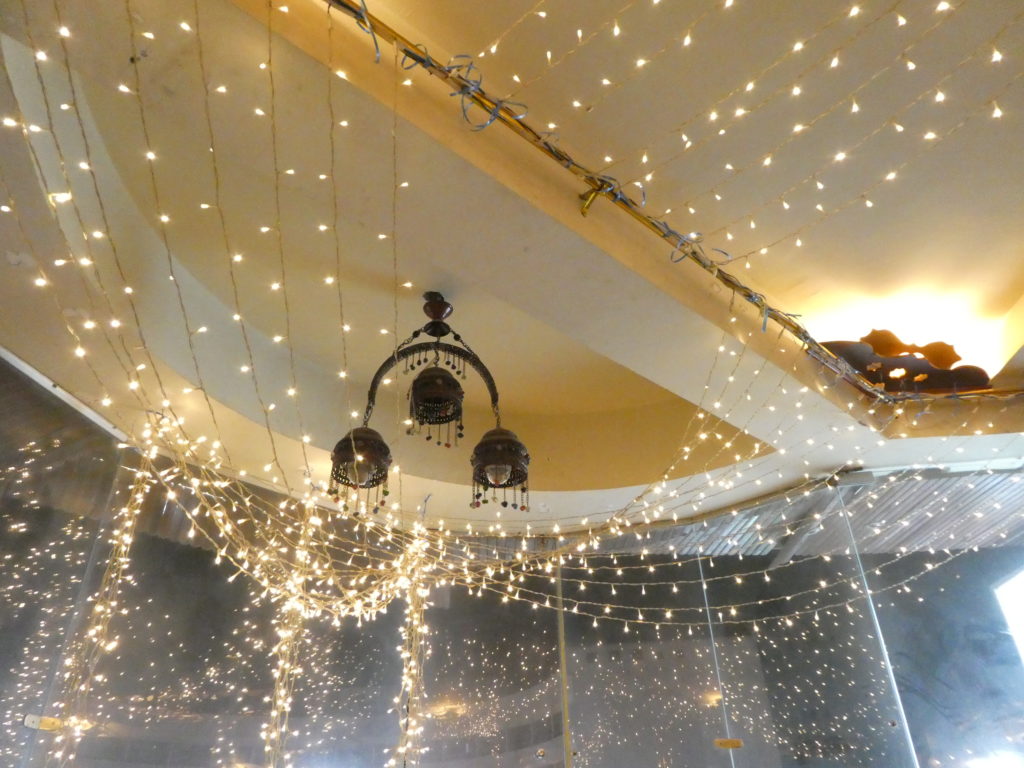 Scuba Diving – The only one we never had time for on our trip. However, the Red Sea is one of the world's top diving destinations and it would be silly not to include it. There are plenty of dive companies who offer trips to see some of the most fantastic marine life in the world.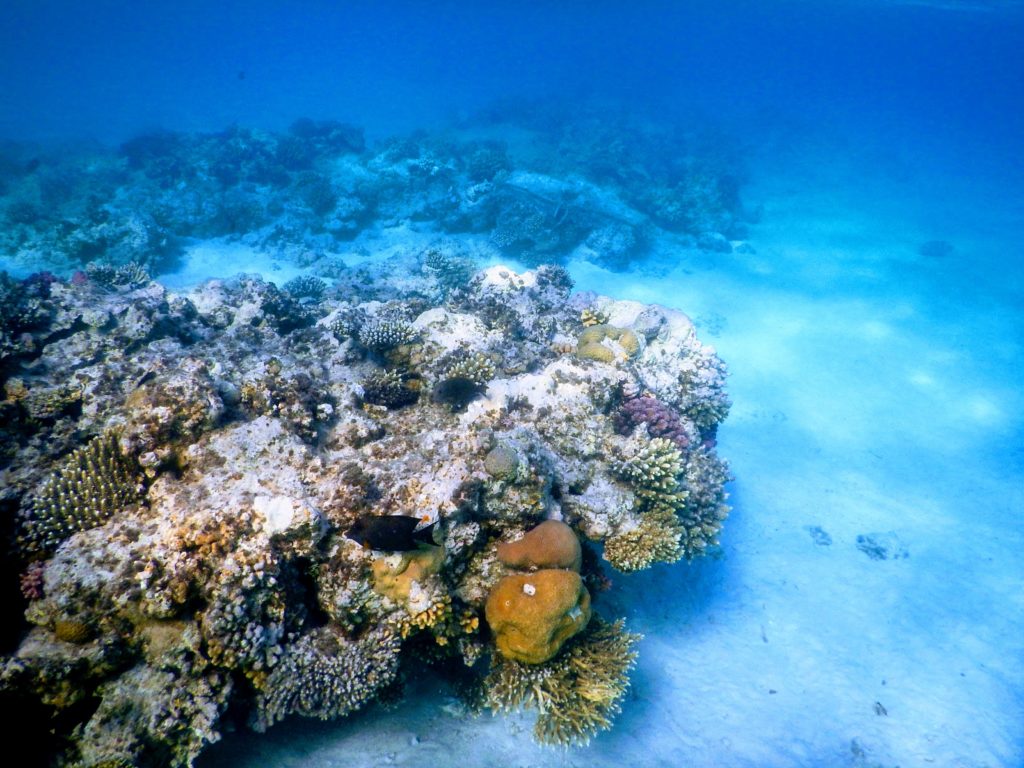 To book a trip to Hurghada, we recommend visiting Skyscanner for flights, and Booking.com for accommodation. Alternatively, however, take up our special offer of £25 to spend at Airbnb on your first booking. Links will open in a new tab.
Have we helped you plan your trip to Hurghada? If so, help us out by sharing our posts and booking your flights and accommodation through our links! 
Like it? Pin it!
This post contains affiliate links. By clicking them to purchase your flights, hotels, and car hire, the companies involved pay a small commission to us at no cost to yourself. This helps to keep us on the road, creating guides like this one. Thank you for using them!