Gladstone Pottery Museum is the top rated attraction in our city. What is top in yours?
Sometimes, our secret dates take us to our city of Stoke-on-Trent's finest attractions. Gladstone Pottery Museum is the highest rated attraction in the city on Trip Advisor. You should always include some of the tourist highlights of your own city in your date nights. If you follow our adventures, you will know that our dates are extremely wide ranging. The last couple of weeks have seen us attending a spring fete, climbing a mountain, and going horseback riding. However, there is something to be said for exploring your own area, its culture, and its history. Don't be that person that goes to all of the museums on holiday, but has never been to their local museum!
Gladstone Pottery Museum is going through something of a renaissance at the moment. In fact, the pottery industry in general is. BBC Two's popular Great British Throwdown programme (anyone seen it? We haven't I'm afraid), and the rise in modern brands like Emma Bridgewater has seen to that. Stoke-on-Trent's culture has never been more in vogue. Let's hope that this will see the city named the UK City of Culture for 2021.
Even from the outside, Gladstone Pottery Museum cuts an iconic figure. This original Victorian pottery factory, with its giant bottle kilns make for a memorable backdrop. You should begin your visit with the introductory video, before exiting through the tunnel, which the workers in this authentic Victorian pot bank would have entered through. Don't miss the lodge, where all comings and goings would be recorded with a clocking machine.
Just follow the map and you won't miss anything out at Gladstone Pottery Museum
You will be provided with a map, which has a helpful numbering system so that you won't miss anything out. The Engine House is very impressive, with working machinery. Next to it, in the Slip House, you can learn how the slip was made from a combination of animal bone, china clay, and china stone, again with working machinery. An adjoining exhibition room shows how people worked in Victorian times. There is a display about the saggar makers and their bottom knockers, and you will learn how young boys would get paid almost as much as the women in those days!
The museum has a number of live demonstrations and hands-on activities that you can do. This can be ultra romantic, as well as a rewarding experience. You can have a go at pot making, on a proper potter's wheel. After throwing the ball of clay down, the wheel starts to spin. You have to gently squeeze it into shape, keeping your fingers and the clay wet as you do it. This activity only costs a few pounds too.
The next room shows you all about the jiggering and jolleying processes, while you can see a demonstration of casting in the room after, which involves pouring liquid slip into moulds. For just a couple of pounds, you are able to make your own ceramic flower. You just pick a type of flower, roll the stem and make the petals. Great fun, and cute!
You can actually go INSIDE the bottle ovens at Gladstone Pottery Museum!
After the Greenhouse and Dipping rooms, you can enter inside your first bottle oven of the day, the Biscuit Bottle Oven, and then the Glost Bottle Oven. You can climb inside and see the saggars piled up high, with audio telling the stories of the horrendous conditions that the placers who had to fill and remove the saggars used to work in. A room near here contains a decorating demonstration. The staff are very friendly and more than happy to talk and answer questions while they paint a vase with relative ease due to their skill.
Now it is time to head inside the main Bottle Oven, where you can have great fun running around, and hiding from each other, especially if there is no-one else around. Stomping around in a bottle oven is one of life's little-known pleasures! A nearby room shows a few videos about bottle ovens, and saggar makers.
Make sure you try our local delicacy, the oatcake!
Don't worry about taking your own lunch to Gladstone Pottery Museum, since you must try the cafe. If you are new to the area, or even if not, you should definitely try the oatcakes. Oatcakes are a local delicacy, a bit like an oaty pancake. They are nothing like Scottish oatcakes, which are bafflingly better known. You can get all sorts of fillings, but we recommend bacon and cheese, which is served with salad. They also sell things like scones, served with cream and jam, if you fancy a nice treat.
Next up go to the first floor, up a staircase. One room leads to the next here, starting with the Mould Makers Workshop. This is filled to the brim with moulds. It leads to the Colour Gallery and Printing room, where the colours were mixed using various metals. There is even a room where gold was worked on, which was off-limits to most due to the value of the gold! You can sit for a while and watch a video about colour, before going through to the 1910 Office, kept as faithfully the same as possible.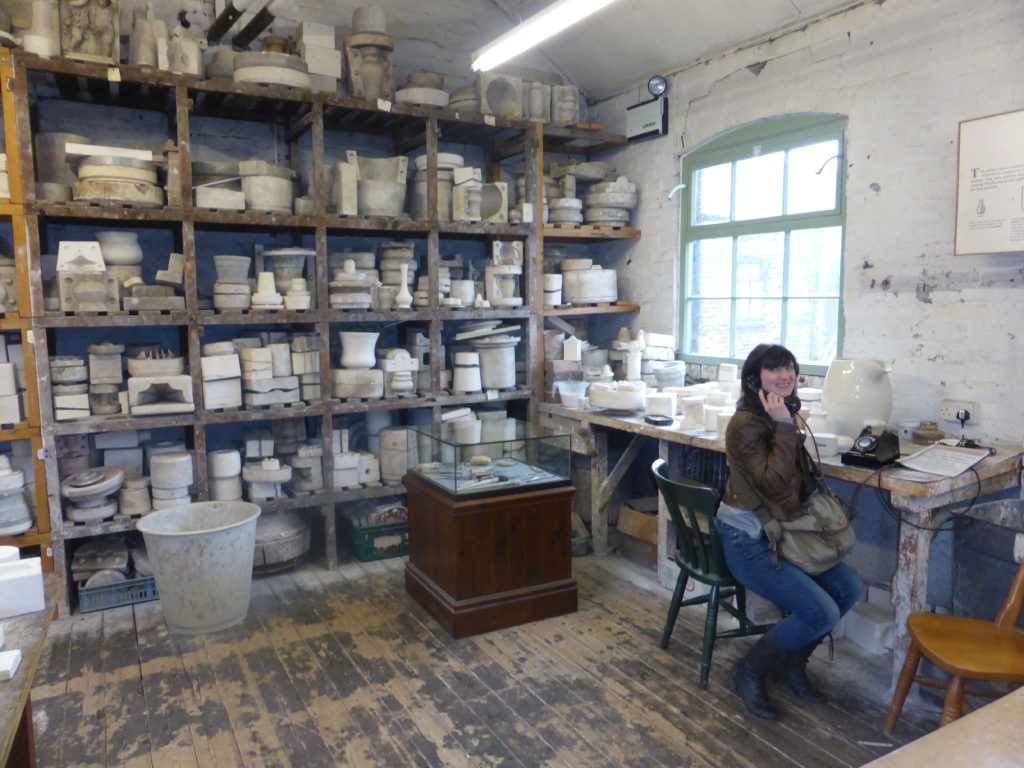 Back on ground level, you should head to the Doctor's House. It has a cool video presentation, and a fantastic recreation of the doctor's office. It is great fun trying to get a funny photo on the desk! There is also an Enamel Kiln nearby. Next up is the Tile Gallery, with loads of tiles from throughout history. Don't miss the hilarious video that H&R Johnson put together in around the 1950's to show how easy it was to put the tiles on the wall yourself.
The history of the toilet is far more interesting than it sounds
The final exhibition is Flushed With Pride, a celebration of the toilet. They even use authentic smells as you see the holes in the ground and poor sanitation that people used to put up with. There is also a cool video featuring a cartoon rat in a sewer explaining the early story of the toilet. It is really interesting seeing how toilets have evolved throughout the ages. You can learn that Thomas Crapper didn't really invent the toilet, and see a glass toilet that you can flush to see the inner workings. They also have an 1970's avocado bathroom suite, that Amy can remember having one just like.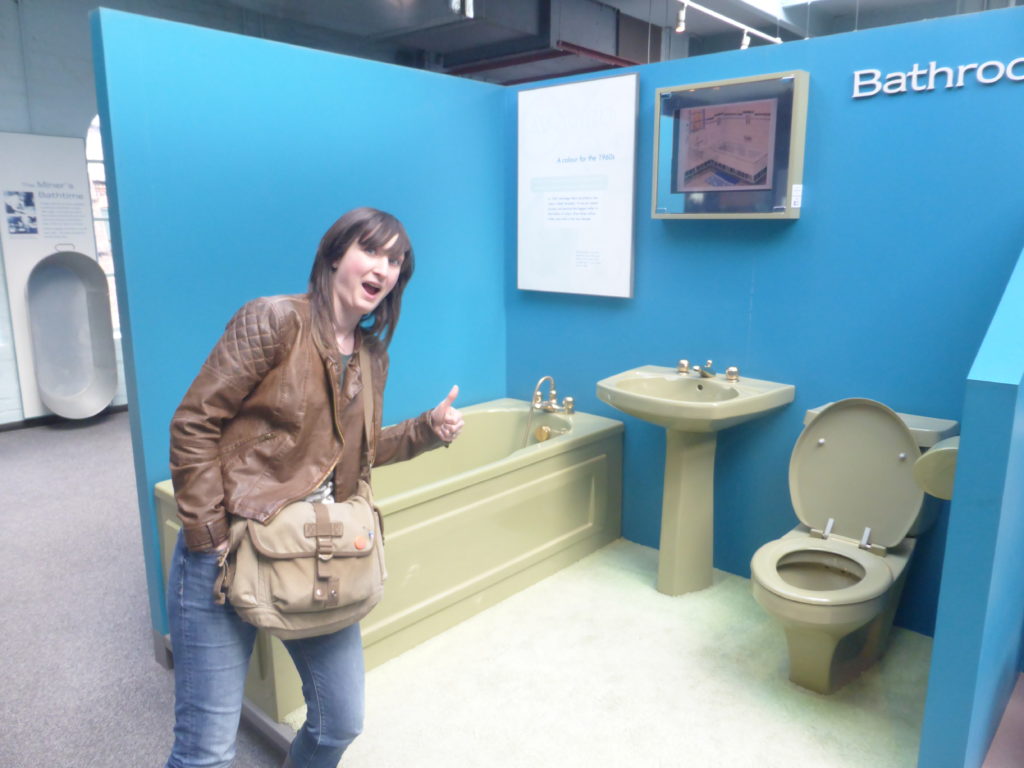 During the summer months, the museum is open between 10am and 5pm. As per usual, we were the first ones in, and the last ones out! We still didn't have time to see everything. The museum often has extra events. We have visited twice now, and both times there was a free ceramic workshop taking place. We'll be honest, they are aimed more at children, but if you don't mind standing out, they are absolutely great fun. Check out their website to find out what events are coming up, as they really add to the experience. On the other hand, the museum is likely to be quieter on days that have no events planned. You will have to decide on which would suit you better, between low crowds and having more to do.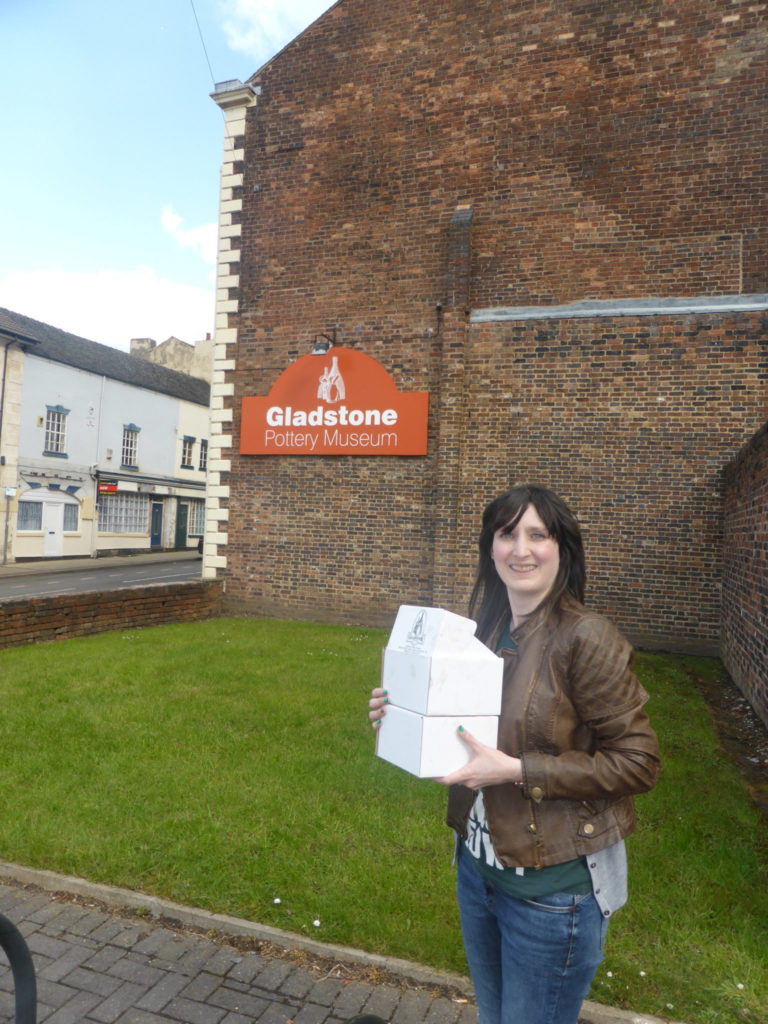 Have you ever been to Gladstone Pottery Museum? It is a wonderful celebration of Stoke-on-Trent's unique culture and heritage. What attractions in your city show off its own culture and heritage best?