The Staffordshire Moorlands is a pretty, rural area, in between the city of Stoke-on-Trent, and the Peak District. Many tourists come to visit the Staffordshire Moorlands to make the most of its attractions, scenery, and activities. It is only down the road from us, so we thought we would use our knowledge of the area to help you plan your own trip. Here are a few of our Staffordshire Moorlands must-dos.
RUDYARD LAKE
Rudyard Lake was once the Blackpool of the Potteries, attracting up to 20,000 people per day. It has a range of attractions, including a scenic walk of 5 1/2 miles around the lake, and a miniature railway. We have done numerous secret dates here, including having a picnic in a rowing boat, and dancing by the lake until the sun went down. They have a small visitors centre near to the entrance, where you can learn about the site. The nearby Hotel Rudyard is a nice place to stop for food, whilst a picnic is always a great option here.
THE HUNTSMAN, CHEADLE
This thriving country pub is on the outskirts of Cheadle, which is an historic market town with a Pugin-designed church. Rather unusually, they have displayed in a frame one of local explorer Levison Wood's socks. He wore it on his famous expedition down the Nile. Don't worry, you can't smell it!
MARQUIS OF GRANBY, IPSTONES
This traditional rural pub has a great reputation for its food. Portion sizes are very large, so be careful not to order too much. They dedicate certain nights of the week to steaks and burgers, where you can get yourselves a great deal.
NORTHFIELD FARM
You can go on a horse riding trek to Three Shires Head from Northfield Farm, in Flash. Not only are the views and the experience of the horse trek amazing, but Flash is the highest village in Britain.
CHURNET VALLEY RAILWAY
This beautifully preserved standard gauge heritage railway offers a wonderfully scenic ride between Cheddleton and Kingsley & Froghall. They also put on many special events, including the Santa Train that we went on. What a great, romantic thing to do at Christmas with your partner.
ALTON TOWERS
There are thrills galore to be had at Alton Towers, possibly the biggest and best theme park in the UK. We have been here on countless occasions over the years. We go on all of the rides, from the slowest to the fastest. Actually, there are a couple that Amy is too chicken to go on, but we always have the best time when we visit.
BASKET WEAVING @ FOXT VILLAGE HALL
Wheatcroft Willow offer basket weaving sessions at Foxt Village Hall. Over the course of just a single day, instructor Rachel will guide you in everything from choosing a piece of willow, to creating a small, oval basket. You can of course take home what you make, which will be a talking point for years to come.
PEAK WILDLIFE PARK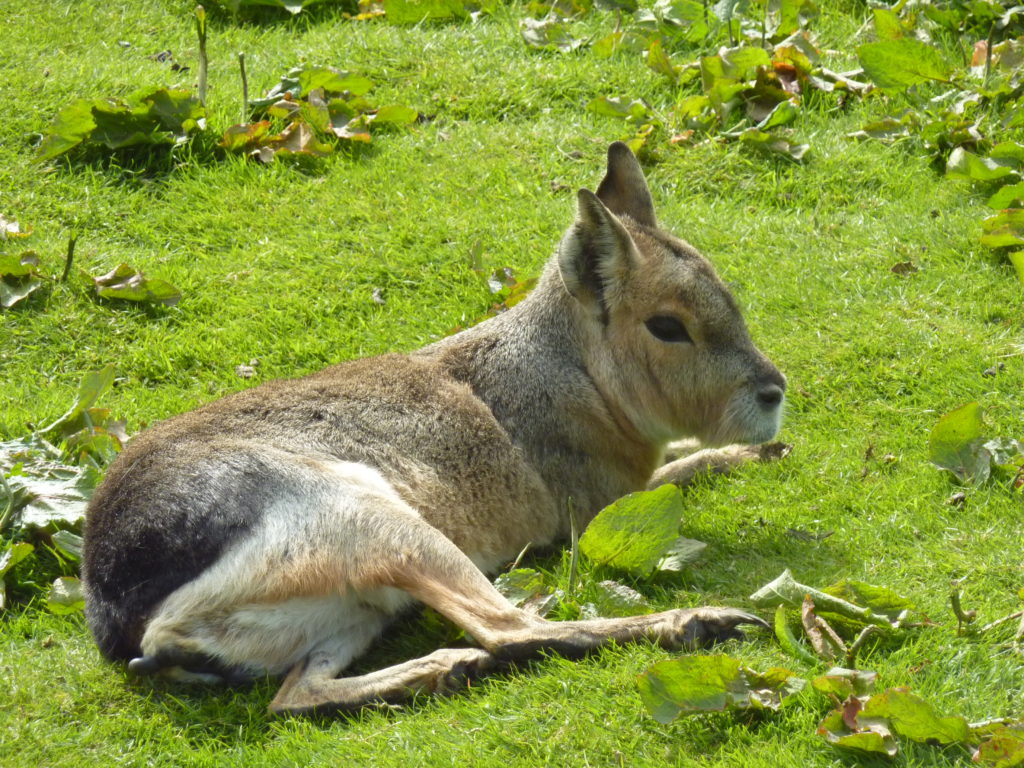 This small, but impressive zoo, in Winkhill, offers many great animal encounters. They specialise in walkthrough exhibits, where you can get up close and personal with animals such as lemurs, penguins, and wallabies.
FUNHOUSE COMEDY CLUB @ FOXLOWE ARTS CENTRE
This Leek comedy club is one of our favourites. We have seen so many hilarious comedians perform here, and it is extremely rare to find a dud on the bill. Tickets are around a tenner, and usually get you four comedians plus a compere. Laughing the night away with your partner is a surefire great time.
SHOPPING AT LEEK
Leek is a quaint market town, with a fantastic shopping offering. The main focus of its shopping is antiques. We're sure you can find any antique you desire in Leek. Our favourite shop is Housey House, with many cute things to add to your home on offer. The very best time to visit Leek on a shopping trip is the Victorian Christmas Market days. As well as the antiques, you can get delicious food from the market, and enjoy entertainment ranging from live music to morris dancing.
Have you ever been to the Staffordshire Moorlands? What are your favourite things to do there?