So just the other day we went horseback riding in the Peak District, and it was such a beautiful date idea. We are lucky enough to have the Peak District on our doorstep. It offers many fantastic options for couples. As the UK's first National Park, it is famous for its breathtaking views and outdoor pursuits. Here are a few of our tips for the best things to do in the Peak District for couples.
Walking in the Peak District
The Peak District is synonymous with walking. The landscape is so diverse, and dramatic, that you can never ever get bored of it. Memorable panoramas of hilly valleys, huge rocky outcrops and lakes await. See interesting geological features, wildlife and plants, which will always provide a talking point. Here are some of our favourite Peak District walks.
Thorpe and Thorpe Cloud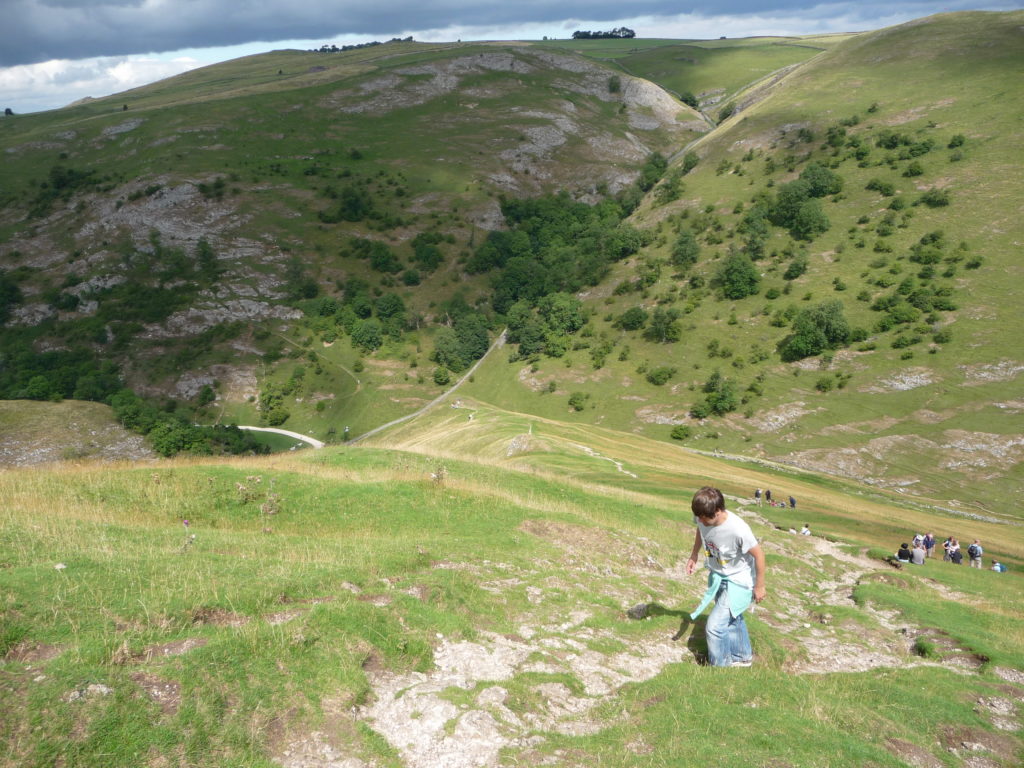 Begin at the small limestone village of Thorpe, and walk for around a mile to the famous stepping stones at Dovedale. From here you can climb the dramatic limestone hill, which provides fine views from its summit. If you go around the time of the summer solstice, you may even get to see a double sunset. It was also used as a filming location for the Robin Hood movie, which starred Russell Crowe.
Dovedale to Milldale
The famous Dovedale stepping stones can be used for another scenic route, the three mile trek to Milldale. The water looks gorgeous here with its Victorian weirs, and you can always find colourful butterflies. On the walk, you climb a set of stairs allegedly built by Italian prisoners of war, to Lover's Leap. Here, a woman tried to commit suicide, believing her lover killed in battle, only to be saved and find out he was alive and well. Carry on to the huge, cavernous water-worn caves known as Dove Holes. The tiny hamlet of Milldale, reached by crossing a narrow packhorse bridge known as Viator's Bridge, is a perfect place to stop for lunch before heading back.
Surprise View to Over Owler Tor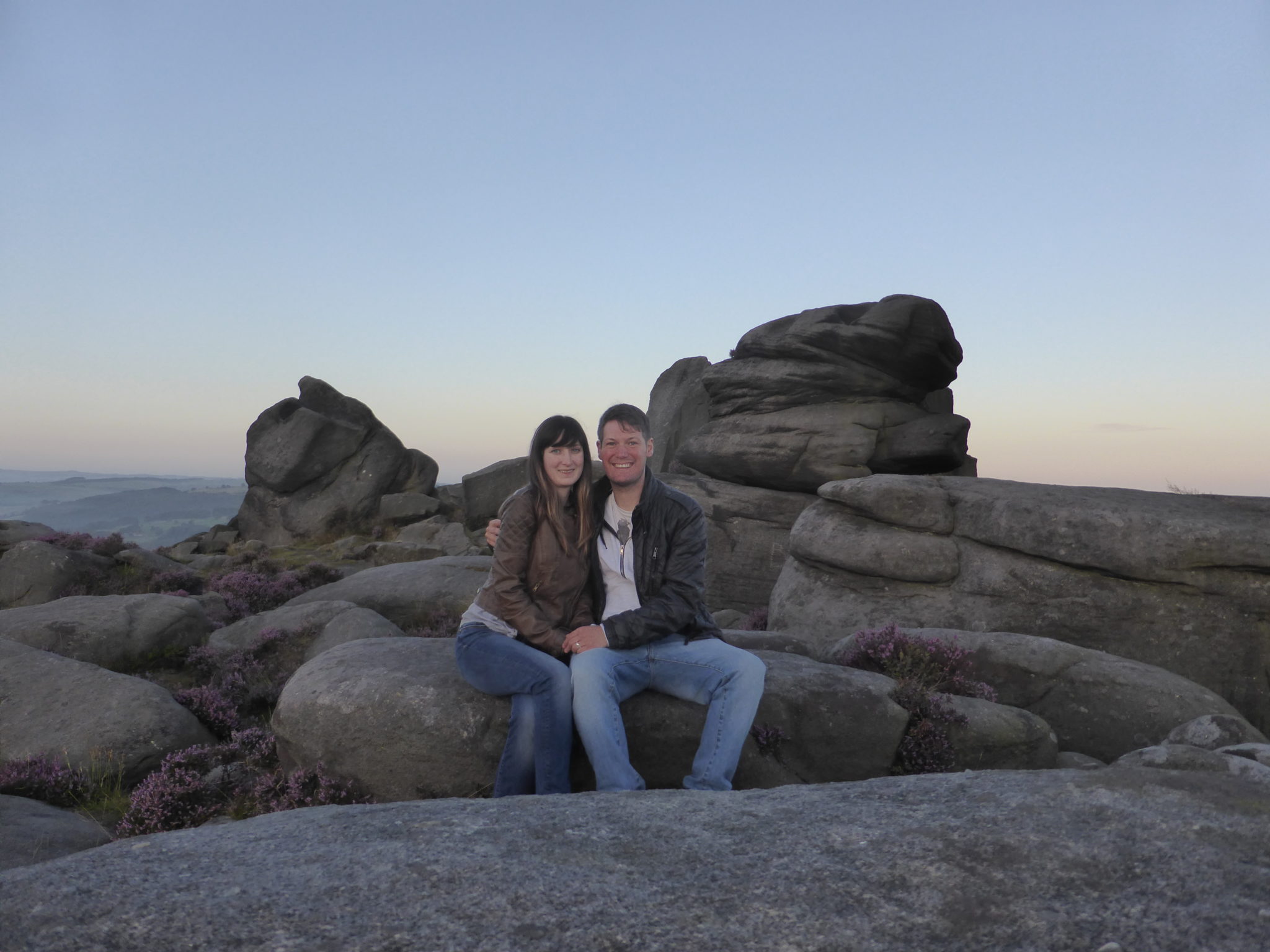 From Surprise View, head to the interesting rock formation called Mother Cap. The paths are filled with colourful purple heather, and many millstones, which are somewhat of a symbol of the Peak District. Just past here is Over Owler Tor. This is also a rock formation made up of lots of different large rocks, and it looks really cool and dramatic high above the fantastic scenery all around, especially on a misty day. We found it to be a perfect place to see the sunrise.
Wetton and Thor's Cave
Thor's Cave is one of our favourite Peak District caves. It is prominent from quite some way away. The main cave overlooks the river near the top of a cliff, whilst there are also lots of smaller caves to explore further down.
Longshaw Estate
This picturesque estate is run by the National Trust, and features amazing scenery and some great walks. We even set up a barbeque for breakfast on an old millstone one morning, which was not only a quality way to see out a morning, but also attracted many salivating glances from passers-by.
Peak District Attractions
Even if you and your partner are not outdoorsy types, there is much to see and do in the Peak District. The following list of days out will be enjoyed by most couples, and combine history with nature beautifully.
Chatsworth House
Chatsworth House is a truly iconic English stately home. Not only is it mentioned in the book Pride and Prejudice, but it is also a major filming location of the 2005 movie version. The interior is lavishly decorated, with a world-class art collection, while the gardens are 105 acres of breathtaking beauty. The many walks and trails are absolutely perfect on a summer's day.
Arbor Low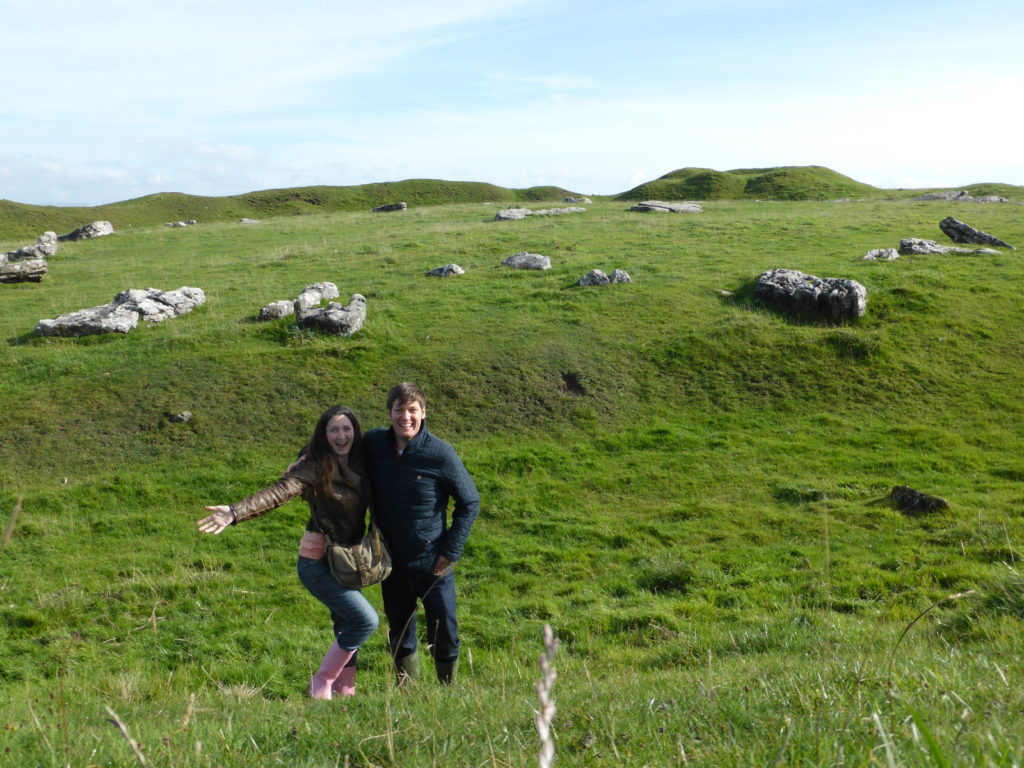 Arbor Low is known as the 'Stonehenge of the North', and is a Neolithic period henge monument. It is likely to be over 4,000 years old! The site is fairly circular, with an earthen bank concealing the inner circle until you get right close to it. In the centre stands around fifty white limestone slabs, in a circular shape, like Stonehenge. Unfortunately here all of the stones are now fallen. In the centre, is a central stone 'cove', which it is believed is where religious ceremonies would have taken place.
Buxton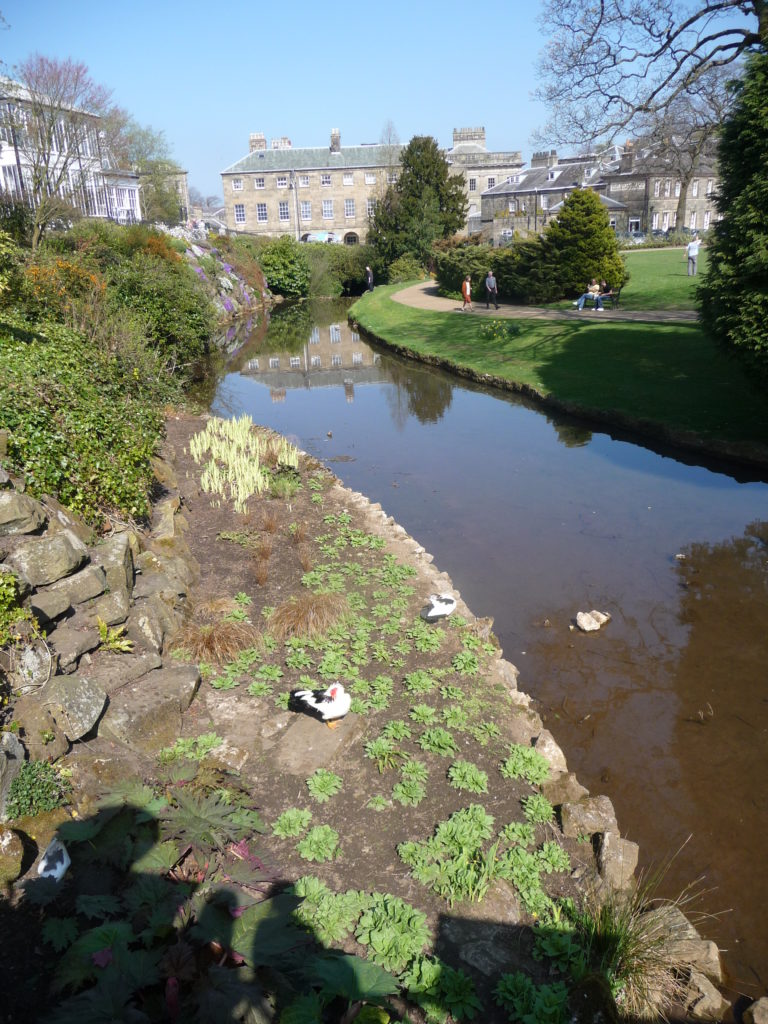 Buxton is one of our favourite spa towns, just perfect for a summer's day. Its elegant Georgian and Victorian architecture is of particular note, including the Frank Matcham designed Buxton Opera House. We have seen many, many shows in this timeless and friendly theatre. Don't miss the attractive Pavilion Gardens, and the chance to try the famous spa water.
Curbar Gap
These gritstone edges are awe-inspiring to see. You don't really have to hike to them, since there is a car park right next to it. However, we would recommend you combine them with a hike to Froggatt and White Edges.
Blue John Cavern
Blue John Cavern is one of four show caves in the Castleton area. It is famous for the Blue John stone (an attractive banded fluorite) that is mined there. The guided tours that they offer are really informative, and offer some amazing sights.
Treak Cliff Cavern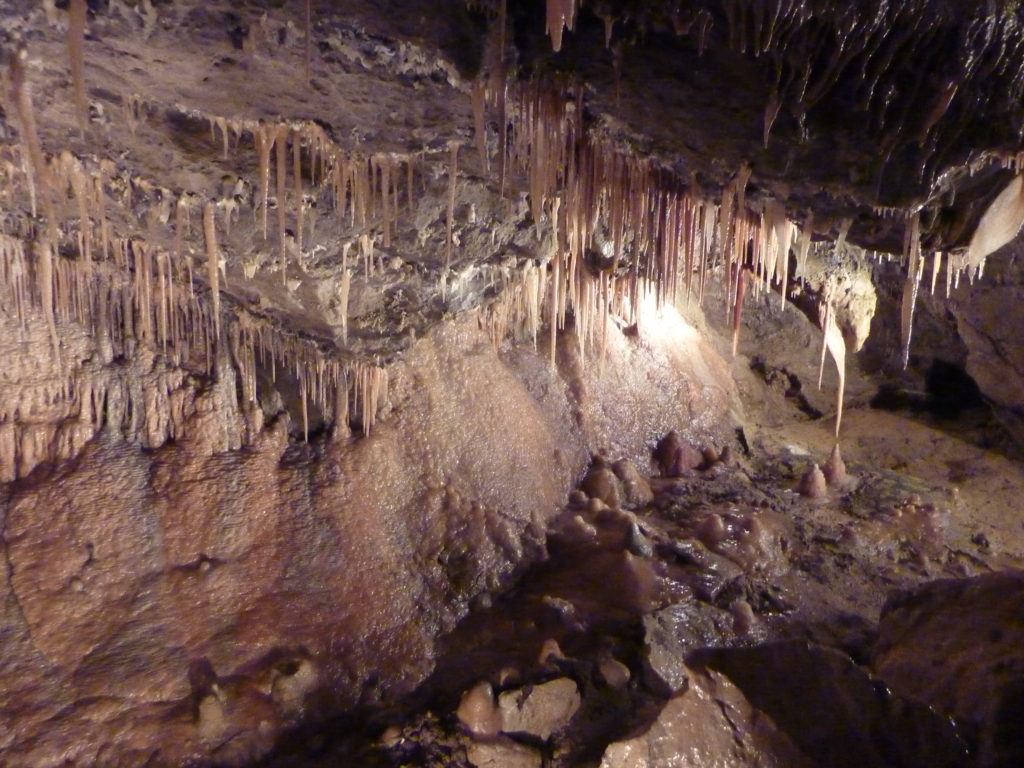 The only other cave to hold Blue John stone apart from Blue John Cavern, Treak Cliff Cavern offers a fantastic day out. Some of the impressive stalagmites have been found to date back 111,000 years.
Eyam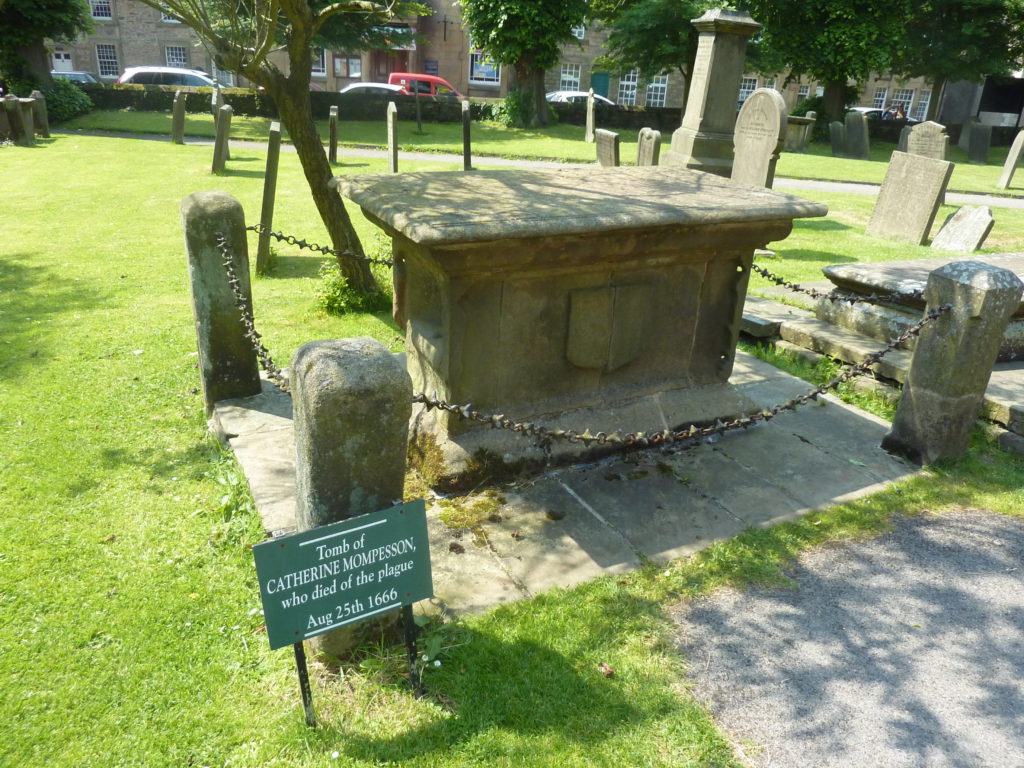 Known as 'the plague village', it is famous for its heroic reaction to an outbreak of the bubonic plague in 1665. The villagers of the time chose to totally isolate themselves to prevent the plague spreading to neighbouring villages. Many of the graves of the victims are still standing today, and the Eyam Museum tells the story well. The story of Eyam has been immortalised in everything from poems and paintings, to novels and musicals!
Activities in the Peak District
Maybe you are not content just walking or sightseeing, but fancy a more active date idea? The Peak District is world-renowned for the range of activities on offer, and you will be spoiled for choice.
Rock Climbing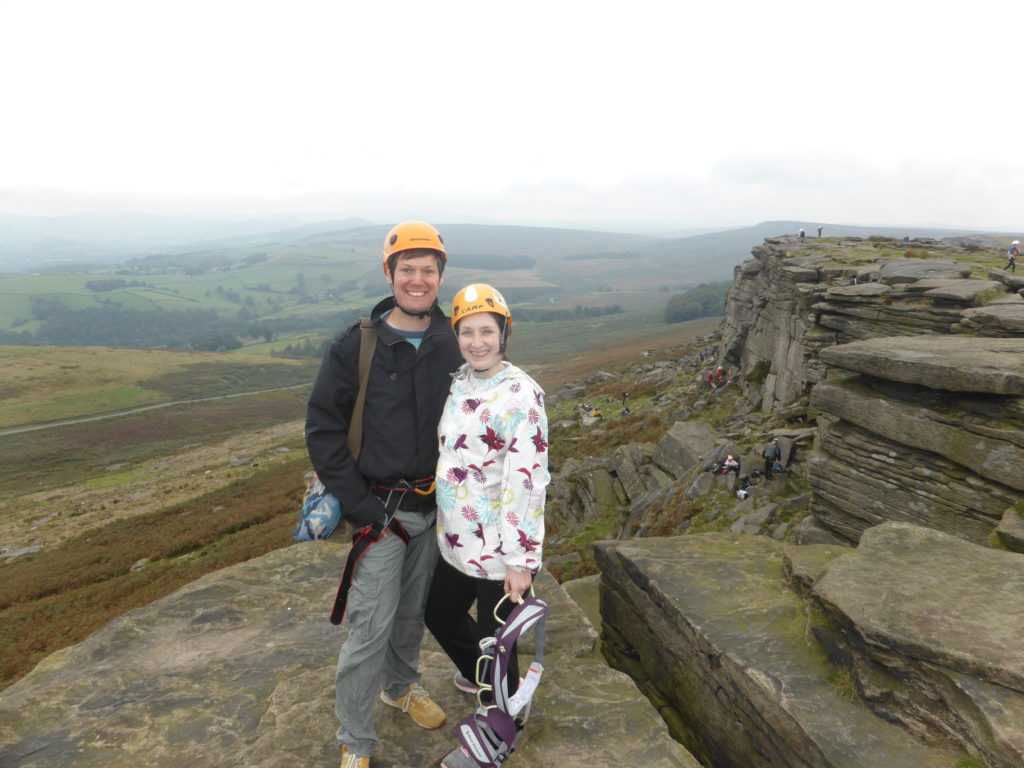 Book a three hour taster session with Simon Lane from Climb More Rock. The sessions take place in the Hope Valley. Get harnessed up, and take it in turns to climb and belay (controlling the ropes that the harness is held to and tightening or slackening depending on whether the other person is going up or coming down). The crags look insurmountable, but with Simon's (and your partner's) help, you will be climbing them in no time.
Stargazing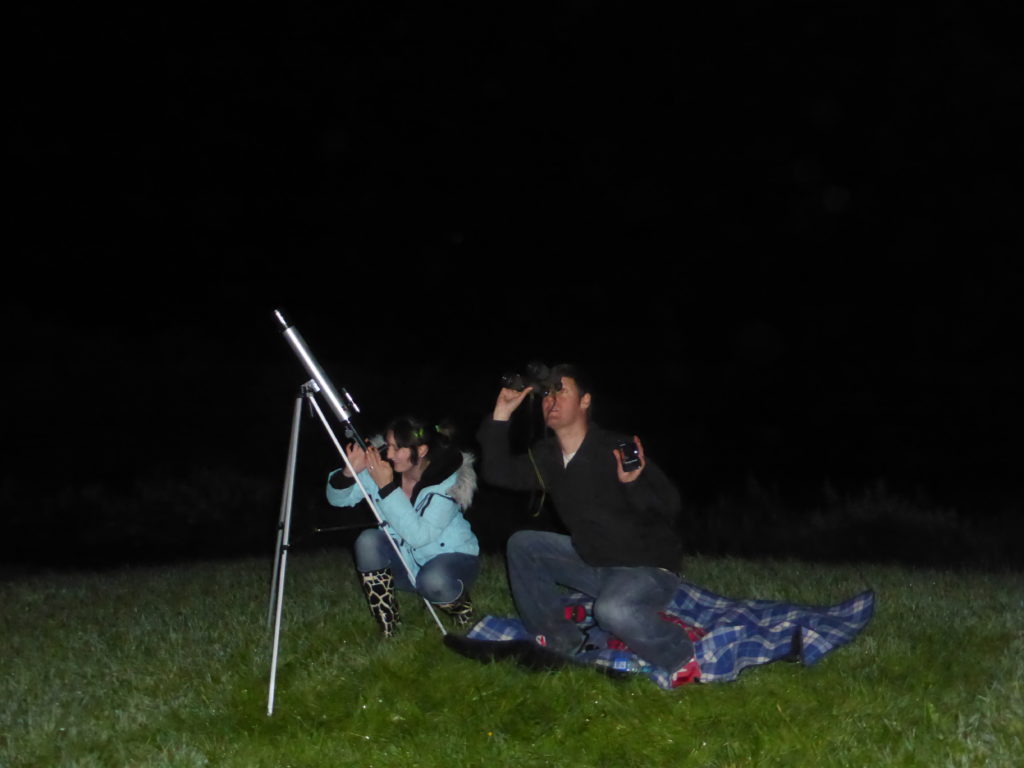 There are three dark sky discovery sites in the Peak District, which offer the perfect conditions to observe the night sky with your partner. It is totally romantic to lie back on a blanket together under a canopy of stars. We have seen lots of shooting stars up here too. Try counting them, its practically impossible! Our favourites are Parsley Hay and Mam Tor.
Horse Riding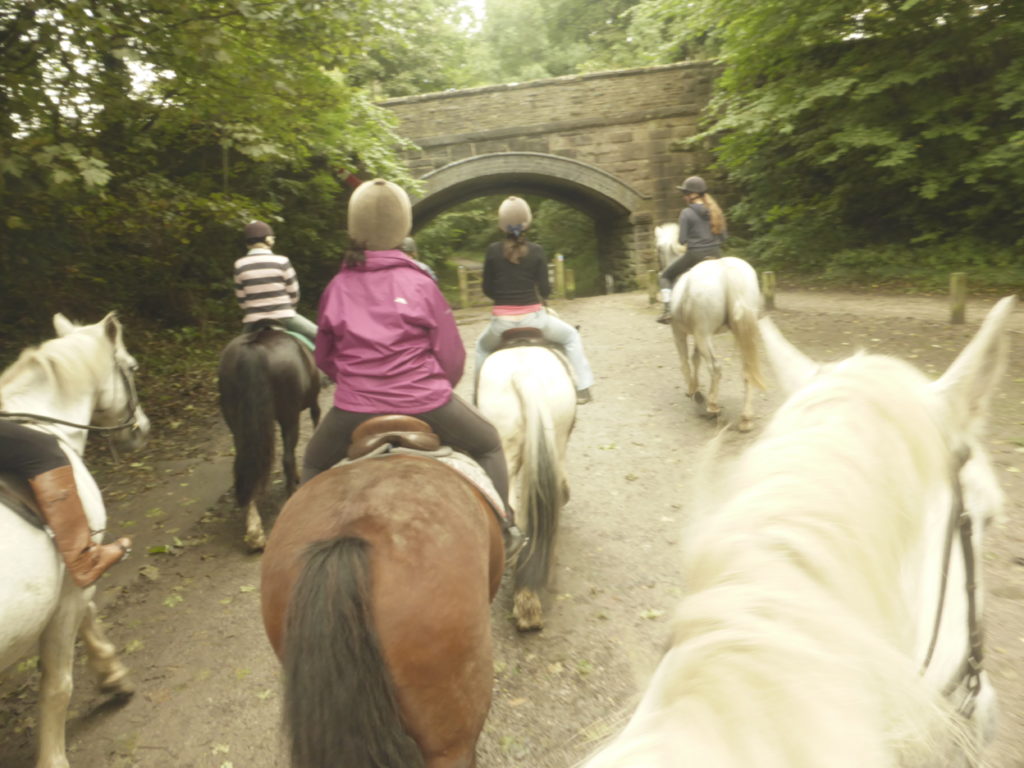 There are a number of great options for horse riding in the Peak District. Ones that we have tried and recommend include Tissington Trekking Centre, which organise treks on the picturesque Tissington Trail, and Northfield Farm, which takes treks up to Three Shires Head. If you would prefer a structured lesson, try Buxton Riding School.
Go-Karting
The outdoor track at Swains Centre in Buxton is a great place to race your partner on zippy go-karts. It is a fantastic way to get that adrenaline going, and offers bragging rights for the fastest driver!
The Best of the Rest
You can't visit the English countryside without checking out one of the local pubs, or its unique customs. We highly recommend driving if possible, since the area isn't set up well for public transport. Not to mention the views are incredible.
Country Pubs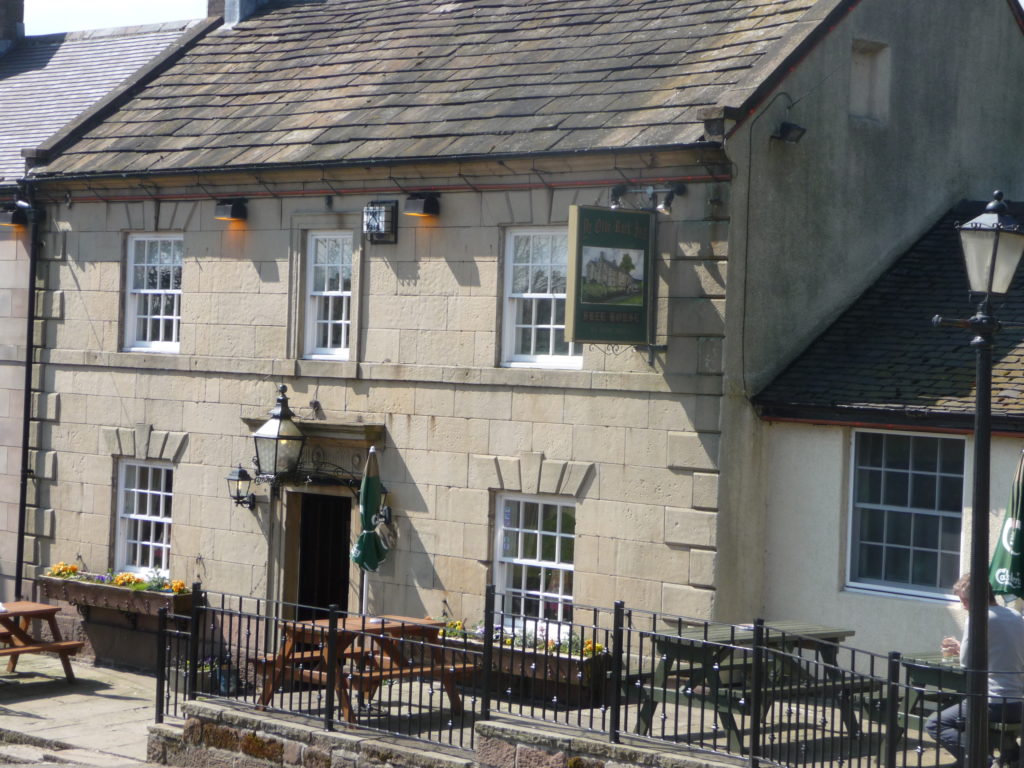 Our favourite is Ye Olde Rock Inn, at the foot of the iconic Roaches. This charming country inn dates back to the 1600s. It offers a cosy, romantic atmosphere to stop for lunch, whilst also having a hikers bar to welcome anyone with muddy wellies or dogs! The Royal Oak in Hurdlow, and The Devonshire Arms at Chatsworth are also great options.
Well Dressings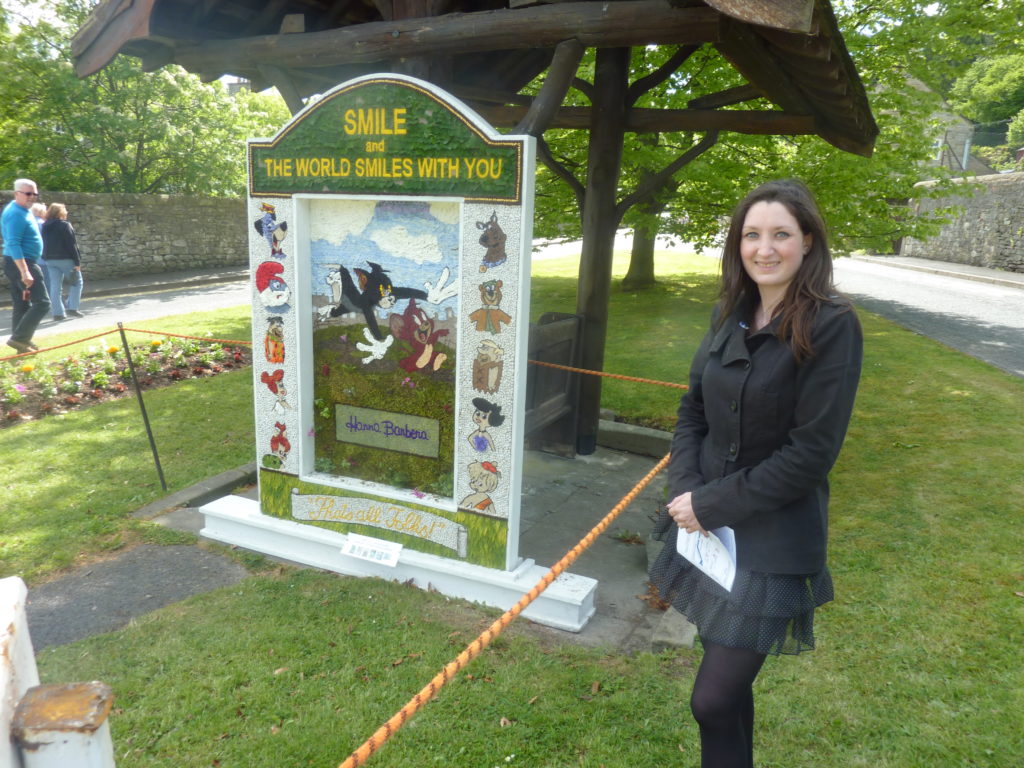 If you are visiting between May and September, be sure to visit the well dressings. They are created by hand each year, following an ancient tradition to give thanks for the fresh water springs from the wells. Over 80 towns and villages take part, so you are sure to find one nearby. Our favourites are Ashford-in-the-Water and Monyash. The Blessing of the Wells ceremonies are fascinating to attend.
Drives
The Peak District offers some of the most scenic roads in the country, if not the world. We regularly take the A53 road from Leek to Buxton, which is fantastic. Why not do a 60 mile circular route from Bakewell, heading through Chatsworth, Curbar Gap, Grindleford, Hathersage, and Castleton, with its absolutely stunning Winnats Pass, our all-time favourite driving road. From here, head towards Ashford-in-the-Water, then Monsal Head, and Great Longstone, before arriving back in Bakewell. Other great roads to drive on include the famous Snake Pass, and Cat and Fiddle. Be careful though, these winding roads are classed as some of the most dangerous roads in the UK.
Have you ever been to the Peak District? What other romantic tips have you got to add to the ones above?