After our recent blog about our oil painting class experience at MazArt Studio, we thought you guys would like to know what else to do in our home city of Stoke-on-Trent, in the Midlands. We have far too many tips to share in one blog post (don't worry there'll be a Part Two). However, to whet your appetite, here are just a few of our favourite haunts…
POTTERIES MUSEUM AND ART GALLERY
This amazing museum has the world's largest collection of Staffordshire ceramics, and unbelievably, that isn't even its main attraction. I would say that the accolade would go to the Staffordshire Hoard. As the largest hoard of Anglo-Saxon gold ever found, it gained worldwide fame when it was discovered locally in 2009. They also have a Spitfire aircraft, as the legendary designer Reginald Mitchell was a local man.
Last time we went, we saw another find that wowed the world – the Leekfrith Torcs. These are the oldest pieces of Iron Age gold ever found in Britain. They are going off to be valued, but hopefully they will be on permanent display soon. It is a great place for you and your partner to get a broad idea of Stoke-on-Trent's unique heritage. What's more, it is free admission! Don't miss their amazing events such as the Chinese New Year celebrations, which are among the best in the country!
VICTORIA HALL
This beautiful concert hall was built to celebrate Queen Victoria's Golden Jubilee. It had a tasteful renovation in 1999 which made it an all-round fantastic venue. We are complete regulars to the point where we recognise the staff! They show a wide range of top quality entertainment, and we have seen everything from circuses and wrestling tournaments to huge musical acts such as Slade, Bryan Adams, and Paul Heaton & Jacqui Abbott. It is most renowned however, for its part on the touring circuit of most top-name comedians. Ones we have seen include top names such as Frankie Boyle, Lee Mack, and Mitchell and Webb, amongst many, many others. Laughing together on your date is a sure fire great night out.
AIRSPACE GALLERY
AirSpace Gallery is a collaborative, artist-led project based in a beautiful old building in the city centre. They have regular free exhibitions of modern artworks which use all kinds of mediums. There is a small space at the back where they often show short films. Also, its resident artists are often on hand to discuss their work with you. We have seen numerous thought-provoking exhibitions here. If you come here with your date, you are sure to gain a few culture vulture points.
LEISURE CLUB @ MOAT HOUSE
The Moat House is one of the city's most popular hotels. A stroll around its grounds takes you into the former home of Josiah Wedgwood, the 'Father of English Pottery'. We tend to come here every now and then to take advantage of the leisure club facilities. As well as the gym, there is an indoor heated swimming pool, steam room, sauna and jacuzzi. These facilities can be used with a day pass if you are not staying at the hotel. Even better, they are often offered free of charge on their website. You can enjoy chilling in the hot tub together, or maybe challenge each other to a swimming race if you're feeling competitive.
MIRCHI
Mirchi, on the outskirts of the city centre, is our current favourite Indian restaurant. They pride themselves on the authenticity of their dishes using the highest quality ingredients possible. The service and ambience is impeccable, akin to what would be found in a very upmarket restaurant. The prices thankfully, however, do not reflect this. The food is mouth wateringly good, and you can be assured of a romantic setting for your date.
NEW VIC THEATRE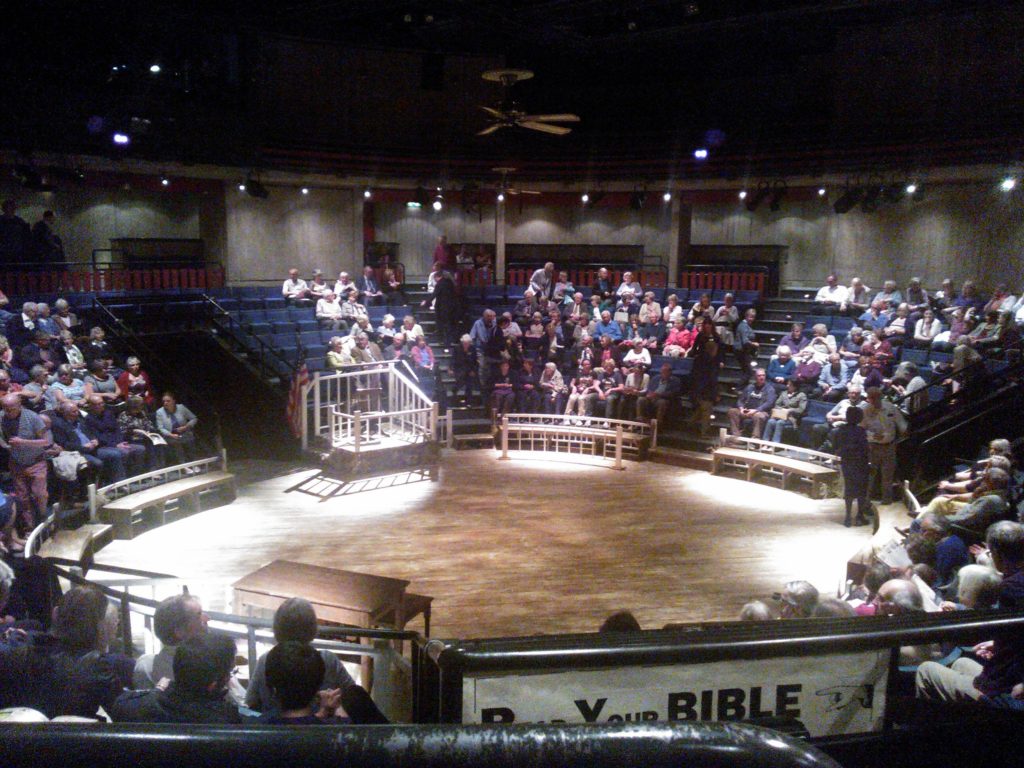 The New Vic Theatre is a real jewel in the city's crown, though it is situated just on the outskirts, near to Newcastle-under-Lyme. This theatre is situated in the round, and they produce their own extraordinary plays. They also host touring companies such as Northern Broadsides, and London Classic Theatre. We have attended over fifty shows here so far. These have ranged from their excellent Around The World in 80 Days, and The Thrill Of Love, to musicians such as Kiki Dee, and comedians such as Russell Howard. The setting in the round is an experience that you can't get in many cities. Make sure to experience it on your visit to Stoke.
CINEWORLD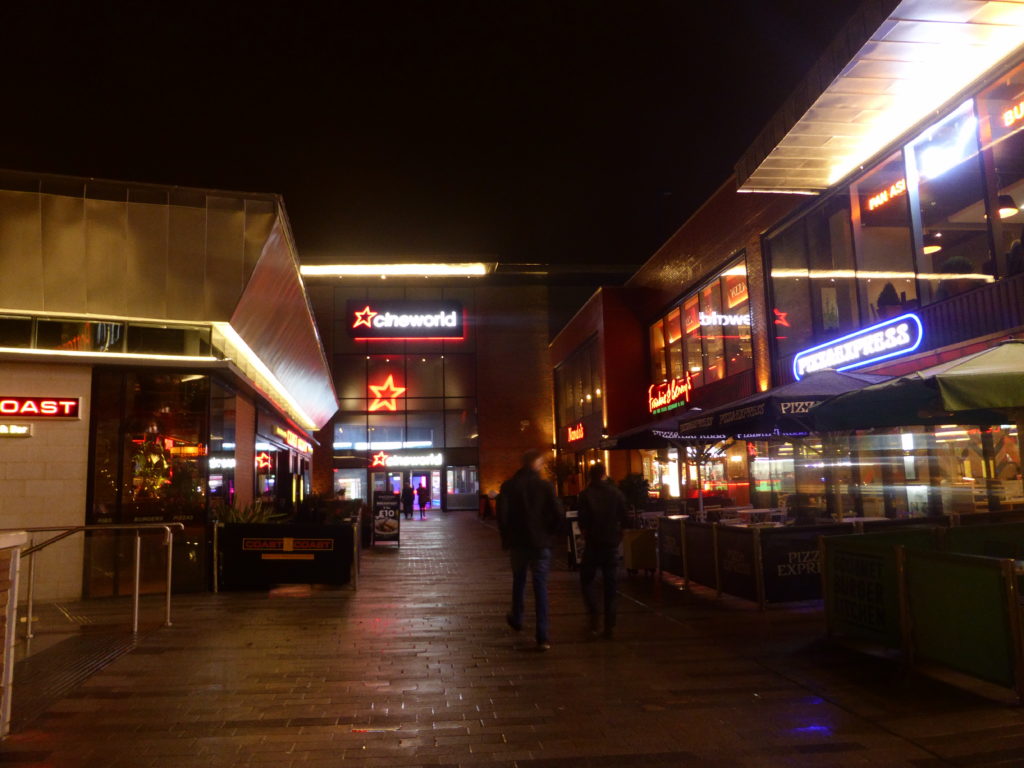 This multiplex cinema is our favourite locally, as it is very modern and the seats are ultra-comfortable. Its location in The Hive, which is a sensational street full of tantalising restaurants, means you can combine your movie with a tasty meal and be seated just moments after your film finishes. We have only been three times as of yet, as we are more live entertainment aficionados than cinema-goers. However, we are always extremely impressed with this place. Whilst I would argue that the cinema is not a great place to get to know your partner, it offers a great place to snuggle in a dark room for a couple of hours whilst seeing the latest Hollywood magic.
As you can see from this short list of some of our favourite things to do in Stoke-on-Trent, we are culture vultures! We are definitely in the right place too, as the city is brimming with culture. Hopefully, Stoke-on-Trent will be named the UK's Capital of Culture for 2021. It is worth noting that all of these places (apart from the New Vic) are located in or on the outskirts of Hanley. This is Stoke-on-Trent's city centre, so it is very easy to get around from one to another. Don't worry if you are not as fanatical about the arts as us. We will provide many more great ideas of things to do in the city in the future. We are always out experiencing what Stoke-on-Trent has to offer, and feel that you should too!
Have you ever been to Stoke-on-Trent? Which ideas would you most like to try?