A craft store offers a world of possibilities
So on a recent secret date, we decided to go to a craft store. We chose the huge and famous Fred Aldous, in Manchester's Northern Quarter. This iconic crafts store opened in 1886, originally selling supplies to the cotton merchants and master brewers of Manchester. Nowadays, this three floor emporium sells pretty much everything you might need to make just about anything.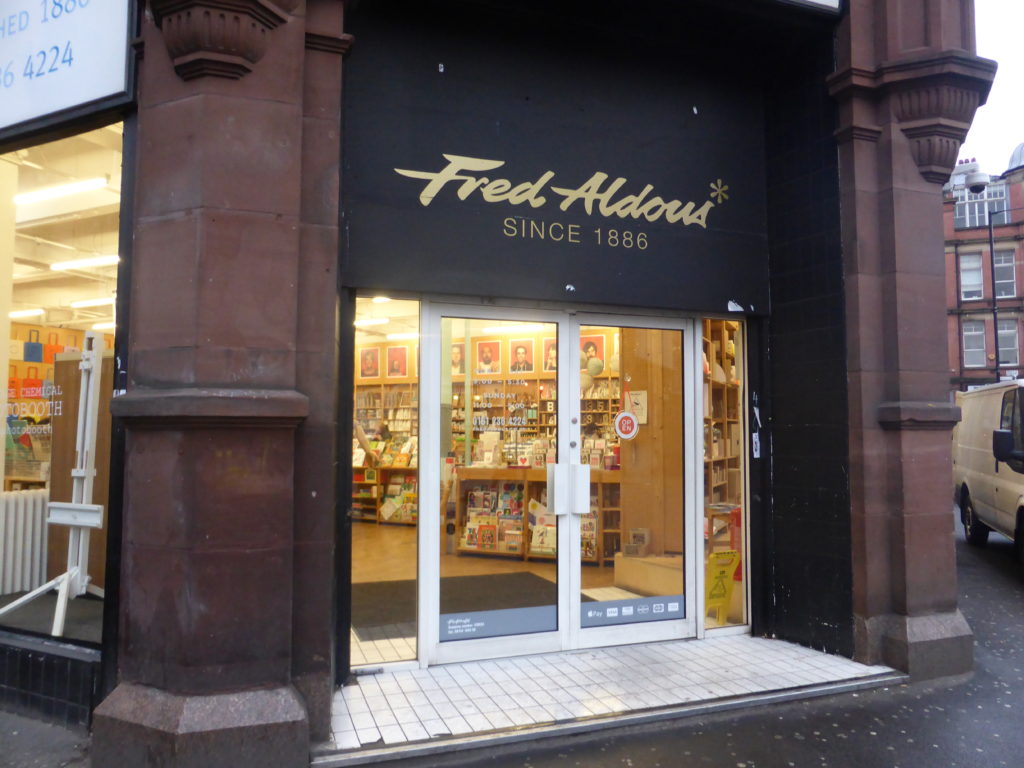 There are kits to make things you would not even dream of being able to make yourself. Everything from soap to polka dot knickers! The first thing you notice is one of its two retro analog chemical photo booths. Not only is this a very cool feature, but it also keeps analogue photography alive in a very successful way. It is very popular, and often has a bit of a queue. If you want to get this done, and notice it empty, get in there quick! It is highly recommended, and quintessentially romantic to get a strip of photos taken with your partner.
The displays by the window are full of entertaining books. Don't miss the satirical look at husbands, which is very funny. There are lots of craft books available, including some bewildering options. How about a 'how to crochet London' guide? The ground floor of the shop has a very hipster quality about it. It has a well-lit interior, wooden fittings, and large blown-up versions of photo booth pictures adorning the upper parts of the walls.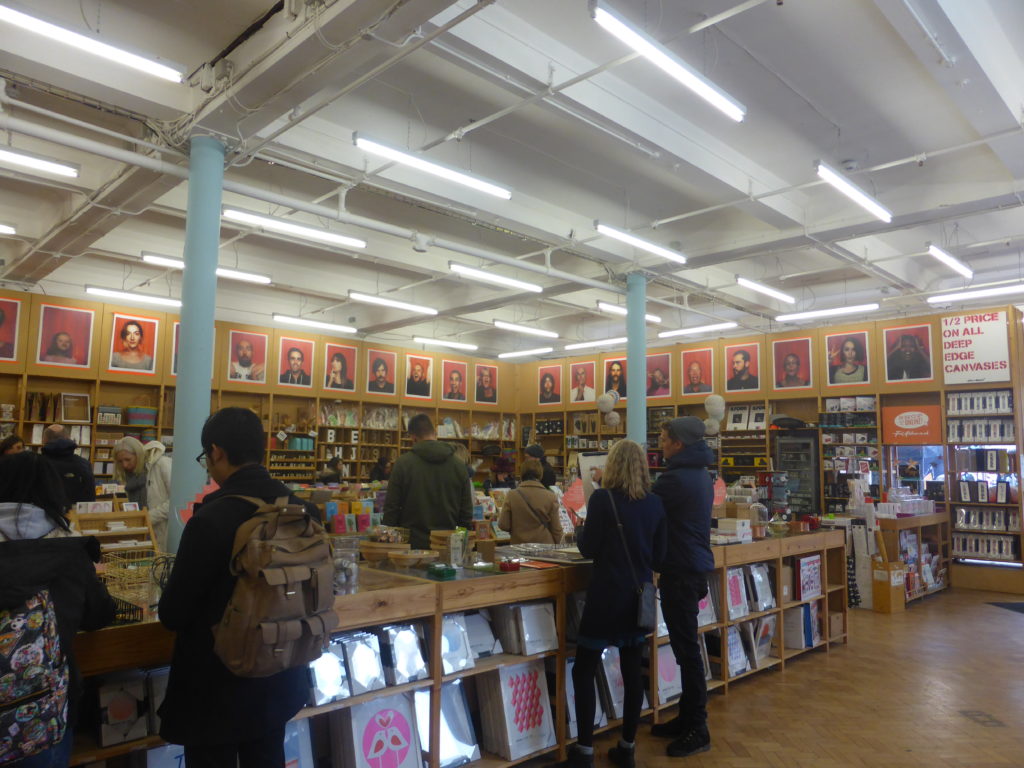 You won't believe some of the stuff you can buy in a craft store
A lot of the stuff on sale here is high-quality, crafty-type gifts. I absolutely love the musical ruler (with how-to-play guide). It is also great fun playing with the kinetic sand, which you can attempt to make a tall tower with. You can even get another go at this on the lower floor! Some of the gifts available are extremely innovative. They include everything from an eraser that looks like a rhino, to a unicorn shaped pencil holder!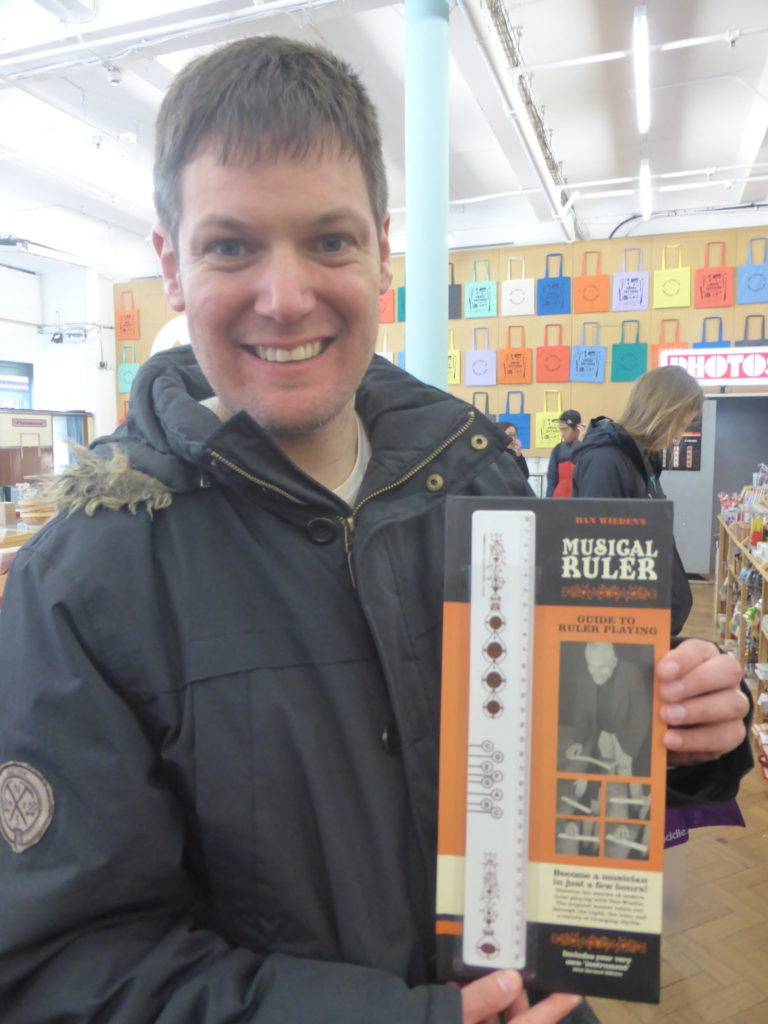 After we finished browsing the ground floor, we finally took advantage of the black and white photo booth. Built in 1968, this particular booth spent most of its life in a Woolworth's store in Canada. They have to top up and stir the chemicals every single morning to make sure it is in good working order. Unlike modern machines, it just takes the photos in fairly quick succession. Therefore, it is a good idea to choose your expressions before paying your £3 fee. Despite us doing so, we were still rather taken aback by the first flash. It comes rather quickly without warning. Three minutes later, the images print out. You will have to hold on to them for a while as the ink will still be wet for quite a few minutes afterwards. We were really chuffed with the outcome though, despite me looking very tanned next to Amy!
There is also a second retro photo booth. This colour one from 1986 is the only one of its kind left in Western Europe. Again, we had fun creating our poses, and three minutes later, our photos appeared.
Craft stores are havens for artists of all kinds
Next, we headed down to Basement One. Though Fred Aldous is a three floor store, the ground floor is the highest one. Basement One is packed full to the brim with aisles and aisles of artists materials of all kinds. They stock everything from brushes and paints, to beads and sequins. Amy spotted a Tokidoki colouring book that she loved. I was quite taken with the sculpting kits, which enable you to make a cast of your own face or body parts. How cool is that?
They have a huge collection of models that you can make from wood. You can make your own Stephenson's Rocket or the Leaning Tower of Pisa! There is also a lot of knitting and embroidery equipment. Maybe you would like to make your own teddy bear, which you can fill with some remarkably soft fur. After a bit of fun testing out the pens, glitter paints and feathers, we headed down to Basement Two. This is filled with paper, card, and canvases in a whole myriad of sizes and styles.
Around the sides are studios for hire, including a photography studio, and laser cutting workshop. We considered getting our Planet Full Of Love logo made into a plastic 3-D logo to hold in front of various world landmarks. We did actually find someone to ask about it, but he wasn't exactly over-the-top helpful. However, this store is certainly a treasure. It is also the closest thing I have seen to the dearly-missed Webberley's, in our home town of Stoke-on-Trent. Independent craft stores are becoming a bit of a rarity, yet they offer so much inspiration.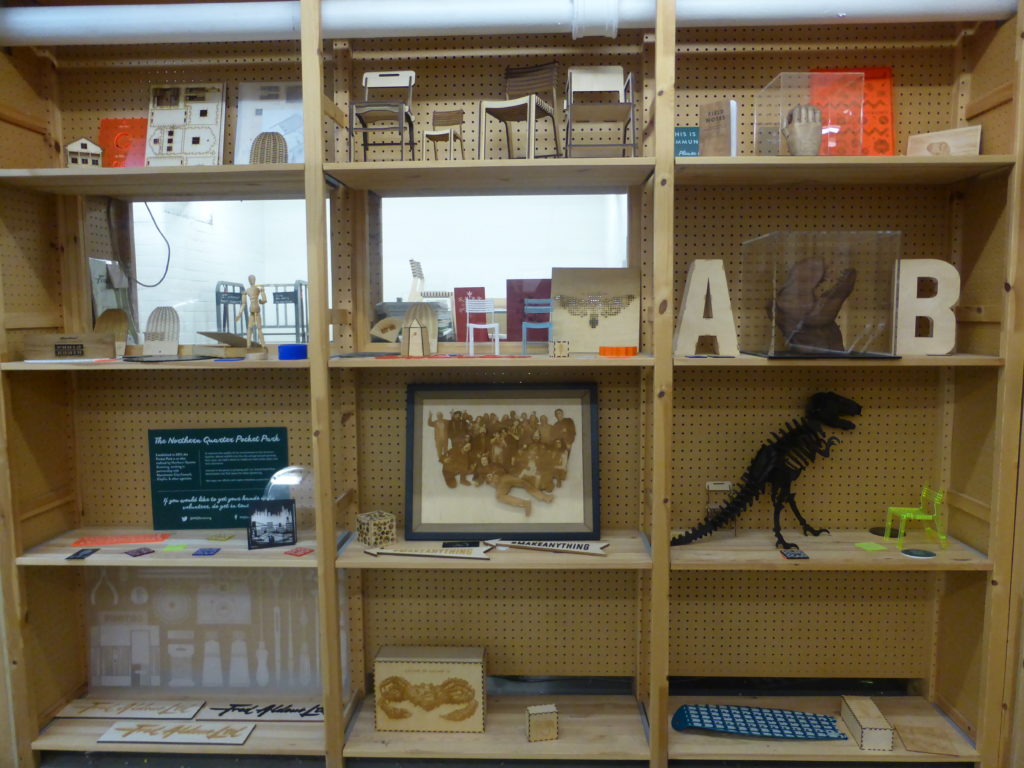 You could easily spend hours in a craft store with your partner
The only other negative is that the prices are a bit on the high side. However, it looks like they stock from quality suppliers, so sometimes you get what you pay for. All-in-all, we spent over two and a half hours exploring Fred Aldous. We wouldn't have been bored if we could have spent longer still. A brief look around the Ground Floor shelves on the way out showed us many things we had missed on our first time around. This place is massively impressive.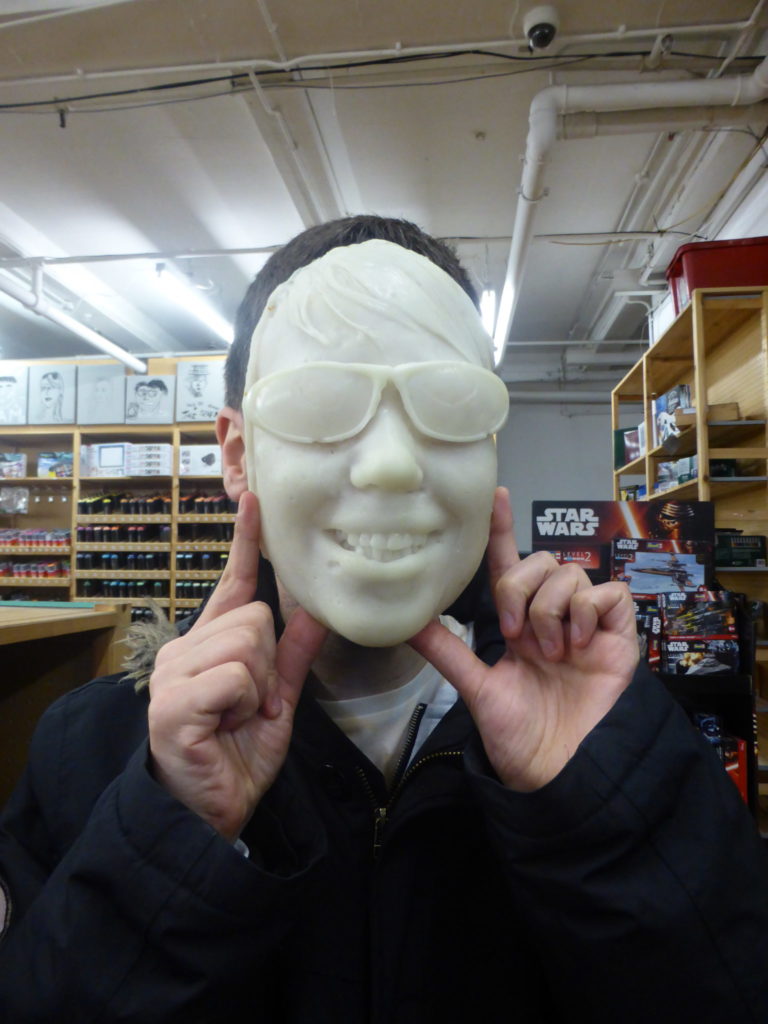 We highly recommend visiting a craft store with your partner. Not only are there countless things to pique your interest, but you could also find something to make together. Making things together requires the sort of teamwork that all great relationships have. Of course, you can feel a sense of pride when you see the finished article too. Visiting a craft store is completely free of charge. However, you should probably budget a little bit of money to make a purchase. They are extremely difficult places to leave empty handed from!
What are your local craft stores like? Do you love browsing them with your partner?