The Ultimate Guide to Planning a Trip to Sibenik
Sibenik is a small city on Croatia's Dalmatian coast, which could well be its next top tourist destination. With a UNESCO protected cathedral, medieval architecture, and even some Game of Thrones locations, it has all you need for a romantic short stay. It is also a perfect location for day trips or moving on to many other stunning destinations. Check out our full travel guide to Sibenik, to help you plan an amazing trip.
THINGS TO DO IN SIBENIK
Planet Full Of Love's Top 5 Things to Do in Sibenik – 1. Soak up the atmosphere in the Main Square, and admire the carved heads, 2. Visit St James Cathedral, 3. Visit St Michael's Fortress for the views, 4. Listen to the Dalmatian Singers, 5. Take a stroll around the Medieval Garden
ST JAMES CATHEDRAL – By far the main sight in Sibenik, and a UNESCO World Heritage Site. You cannot visit Sibenik without a trip here. The masterpiece of Croatia's famed architect Juraj Dalmatinac, it is the world's largest Christian building made completely from stone. The shape on the inside is exactly the same as the outside, in another quirk. The highlight inside is the stunning carved stone in the baptistery. On the outside, look out for the 71 carved heads that line the walls. These are the medieval residents of Sibenik!
MEDIEVAL MONASTERY MEDITERRANEAN GARDEN – The garden of St Lawrence's Monastery has been recreated expertly in a formal layout with herbs and medicinal plants in a cross shape. It is a lovely place for a romantic stroll. The garden is next to a cafe, and on busier days they may ask for a small fee to visit the garden if you aren't buying anything from the cafe. The gardens are tiny, so don't allocate too much time to see them.
ST MICHAEL'S FORTRESS – The most impressive of the many defence mechanisms around the city. It is quite a steep walk up from the cathedral. The views on the way up are worth the effort. It was here that the city was apparently born, in the Middle Ages. The town built around the fortress. If nothing else, the fortress offers some mesmerising views of the sea and across the water. A prestigious open-air ampitheatre can also be seen here. The walls around it allow every conceivable view of Sibenik and its surroundings.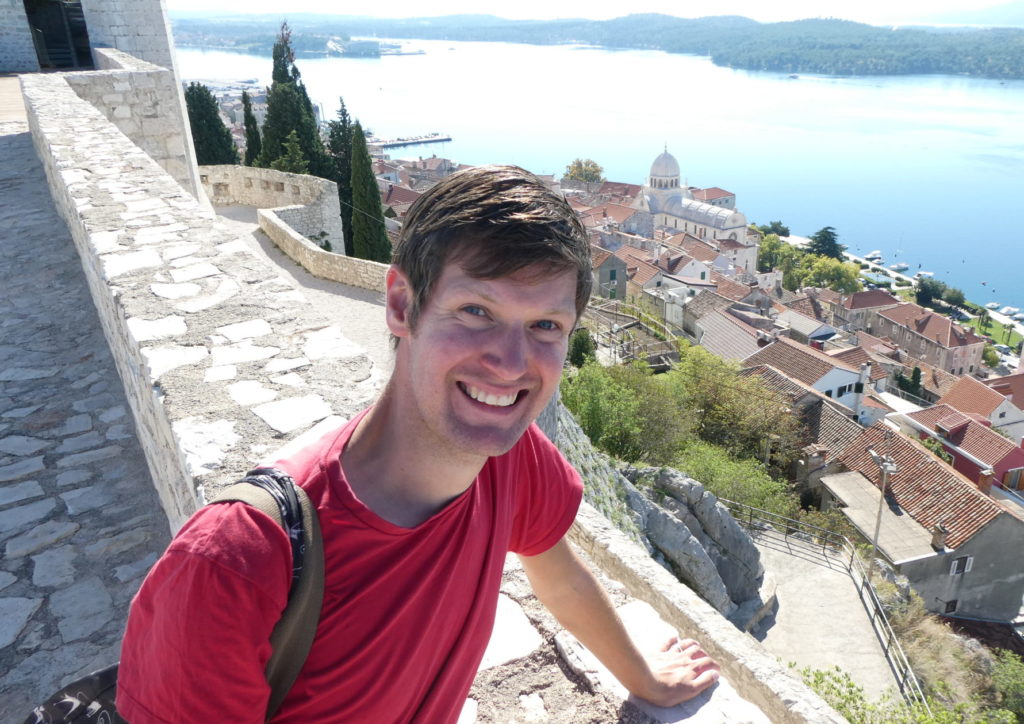 LISTEN TO THE DALMATIAN SINGERS – Outside of the exit to St James Cathedral, you can often find a vocal harmony group singing traditional Croatian Klappa music. The blends of their voices are heavenly, and the setting of their free performances is hard to beat. They are recognised by UNESCO as intangible part of the world's heritage, and they sell CDs between songs.
HOW TO GET TO SIBENIK
From overseas? The closest airports to Sibenik are Split and Zadar. To find a cheap flight from your country, click here.
By public transport? Sibenik has a decent bus station, with connections to many Croatian cities, as well as other European countries including Germany and Slovenia. Check Bus Croatia for timetables. You can also get a train from Split or Zagreb.
By car? Sibenik is very easy to reach via car, just off the A1 highway between Zagreb and Split. To find a good price for car rental, click here.
WHERE TO STAY IN SIBENIK
Luxury? Heritage Hotel Life Palace. Staying in this beautiful hotel will transport you to another time. It is a real, 500 year old palace! If your budget stretches to this centrally located hotel, we'd say go for it. Click here to book.
Mid-range? Apartment Secret Life is located in the heart of the old town. It is also tastefully decorated, with comfortable beds and friendly owners. Click here to book.
Budget? Hostel Splendido is the best option for backpackers just looking for a bed for the night. Free wifi and a kitchen mean all the basics are covered.
Cheaper and more authentic? Try Airbnb, where you can find some unusual and fantastic homestays in more traditional surroundings. Click our special link to receive £25 off your first stay!
Free? Couchsurfing is a vibrant community of over 14 million world travellers, who host others on their travels.
WHERE TO EAT IN SIBENIK
For local food, try Konoba Nostalgija. It has a romantic homely feel, and the staff love to recount the history of Sibenik to their guests. The food is excellent, though rather pricey.
For something cheaper, check out Restaurant Argola. They offer Italian dishes as well as some Croatian specialities. Even better, they have an outdoor seating area next to the seafront. A great budget seafront dining option.
OTHER TIPS FOR YOUR TRIP TO SIBENIK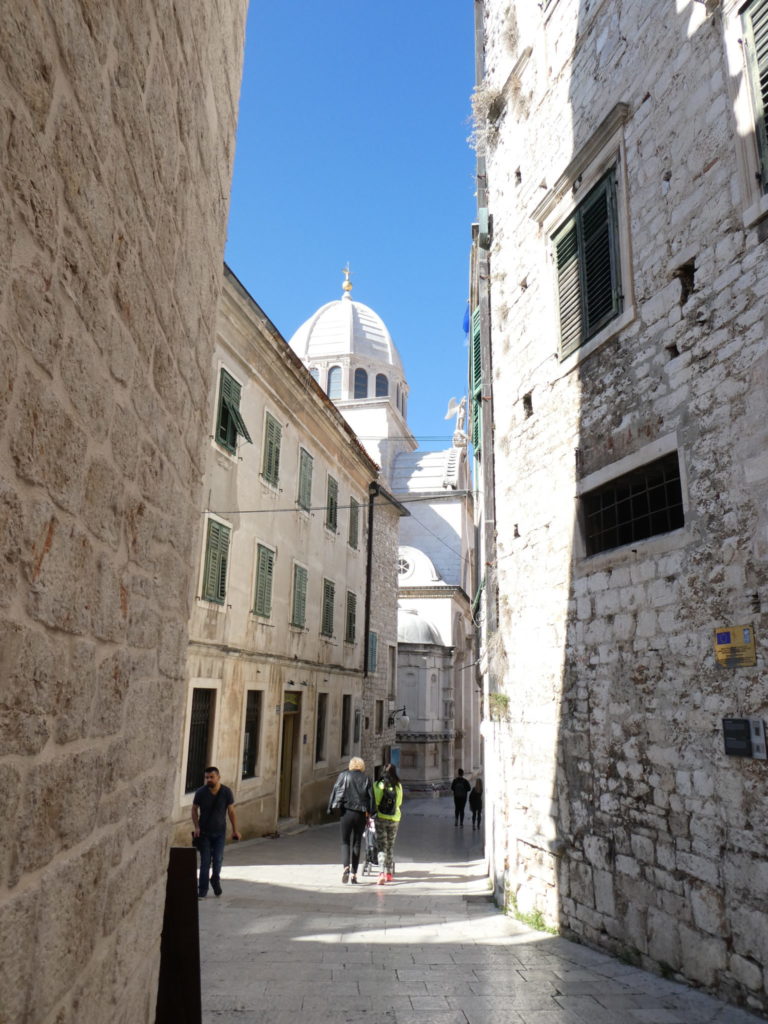 How to pronounce Sibenik? Shi-beh-nik.
English is spoken very widely in Sibenik. You won't have any trouble communicating. However, it is always worth downloading Google Translate just in case!
If you only have time for one attraction, make it St James Cathedral. It is a wonder to behold.
Sibenik is a very walkable city. It isn't perhaps ideal for those with mobility issues, however, since the terrain is rather hilly.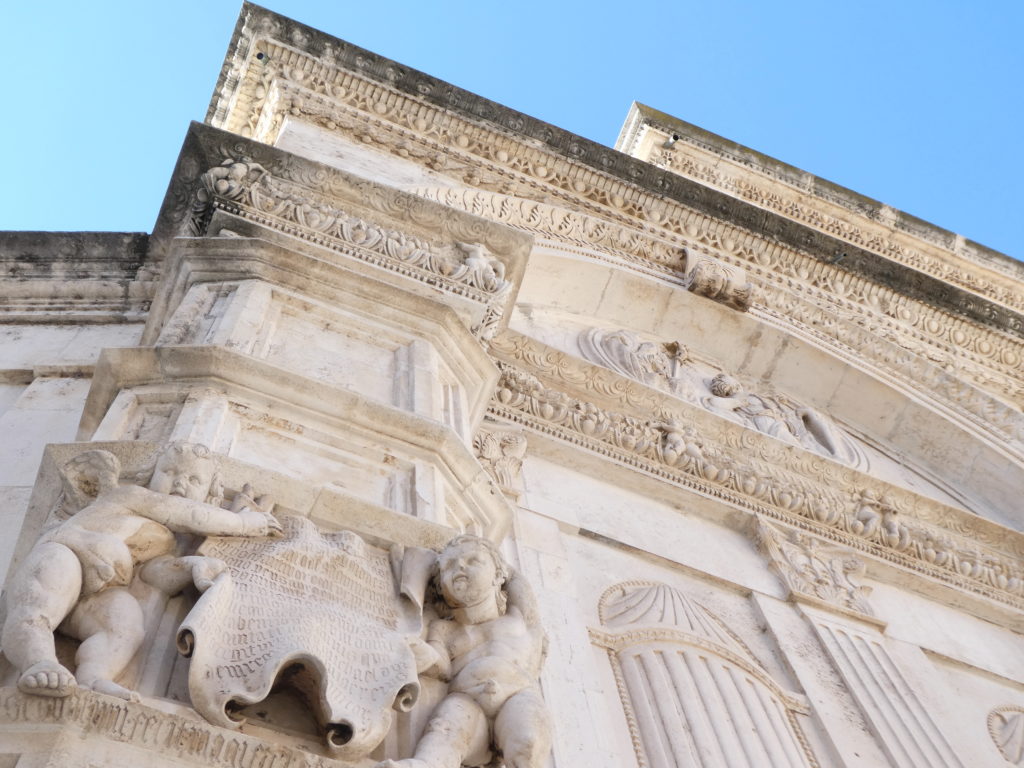 There are actually four fortresses to visit in Sibenik. St Michael's Fortress is the best, but if you have time, then check out all four. St John's Fortress portrayed the fighting pit of Meereen in Game of Thrones.
Other Game of Thrones scenes were filmed in Sibenik. The cityscape doubles as the city of Braavos in the show, whilst St James Cathedral is used as the Iron Bank.
If you like festivals, turn up in June or July, for the International Children's Festival. It has been going for over 50 years, and offers plenty of events for young at heart adults as well.
Sibenik's highlights can easily be seen in one day. We'd recommend starting with St James Cathedral, see the Dalmatian singers, then head up to St Michael's Fortess. On the way back down to the seafront, you can visit the Medieval Garden.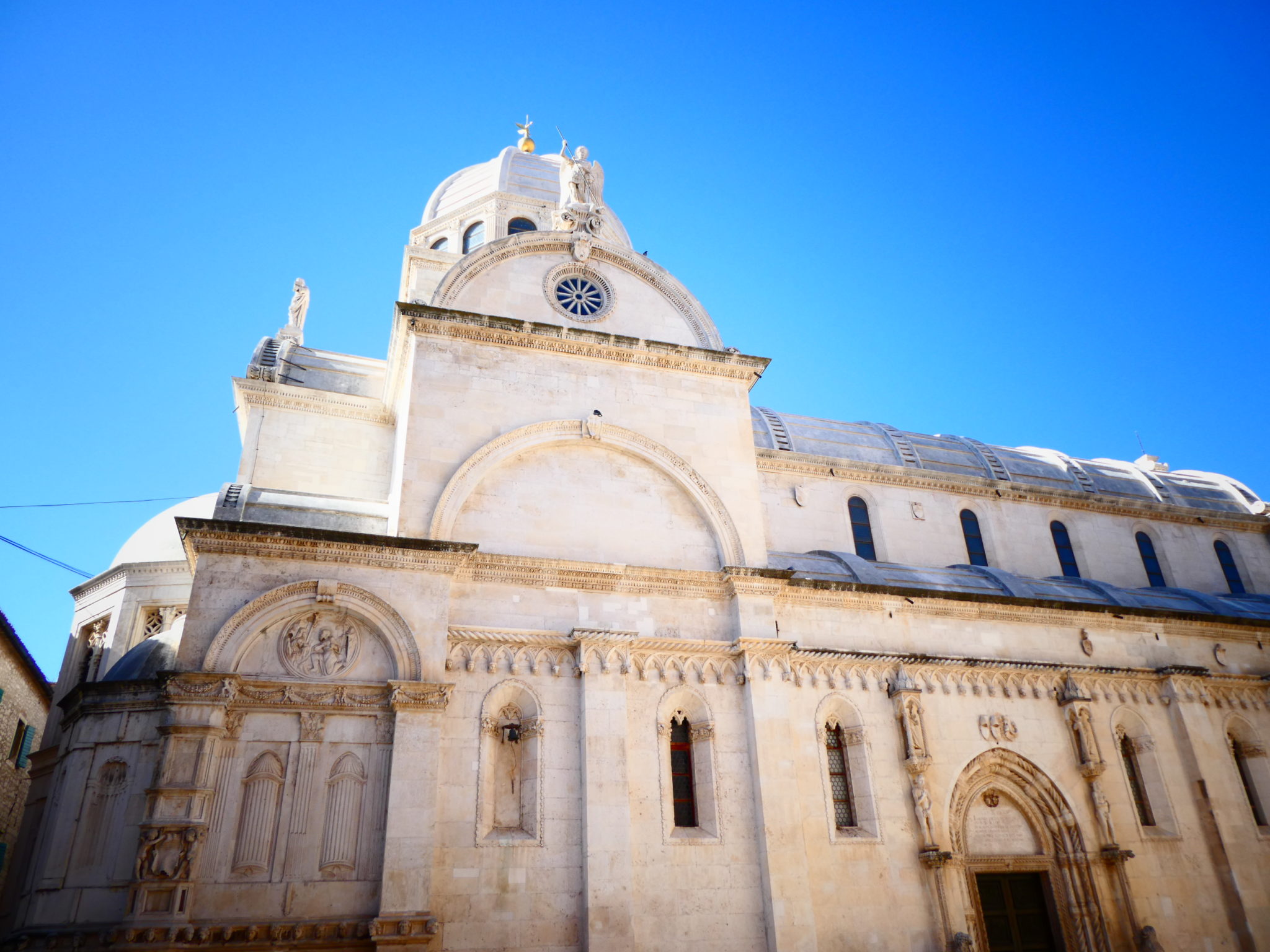 The most popular day trip from Sibenik is Krka National Park. It is like the little brother of Plitvice Lakes National Park. If you only want to visit one, go for Plitvice Lakes. You can get a direct bus to either from the bus station. It is easy to continue a tour of the Dalmatian Coast in either direction by getting a coach to Split, Trogir, or Zadar.
Other nearby attractions include Sokorlarski Raptor Centre, the Dalmatian Ethno Village, Solaris AquaPark, and Vina Rak for wine lovers.
Has this travel guide to Sibenik helped you to plan your trip? Anything else that you would like to know?
Like it? Pin it!
This post contains affiliate links. By clicking them to purchase your flights, hotels, and car hire, the companies involved pay a small commission to us at no cost to yourself. This helps to keep us on the road, creating guides like this one. Thank you for using them!