After London, Liverpool is the very first city we ever visited on a day trip together. It kind of feels like our spiritual home. Indeed, if we could live in any UK city, it would be Liverpool. It has its magic, and it has its charm. That first time we ever visited, we saw many of the Beatles attractions in the city. We visited the Beatles Story, and handed Scott's demo CD in to the promoter at the Cavern Club. This got him two bookings in one day later that year, including one on the iconic Beatles stage. We also went on the first of many trips on the now sadly departed Yellow Duckmarine. What good fun this was. Many trips later, we're sharing our travel guide to Liverpool with you all.
THINGS TO DO IN LIVERPOOL
Liverpool Cathedral – The city's iconic Anglican cathedral is the longest cathedral in the entire world. It is also one of the world's tallest church buildings with no spire. Designed by Sir Giles Gilbert Scott, it was built during much of the 1900s. Scott also designed the iconic red telephone box, and you can find one  in the cathedral! New features are striking, however, such as a pink neon sign created by artist Tracey Emin.
International Slavery Museum – As sad as it is, much of Liverpool's wealth back in the 1700s came from its involvement in the transatlantic slave trade. This extraordinary museum was set up in 2007 tells the story of how and why this trade developed. Although Liverpool hasn't been involved in the slave trade for over 200 years, the museum also highlights human rights abuses that are still going on in the world to this day. It is an eye-opening place to visit, and offers free admission.
Pier Head – Part of Liverpool's UNESCO World Heritage Site, Pier Head is one of the most inspiring riverside vistas in the world. Its main landmark is the 'Three Graces', a collection of stunning early 20th century buildings. One of them, the Royal Liver Building, is topped by two mythical Liver Birds, a symbol of the city.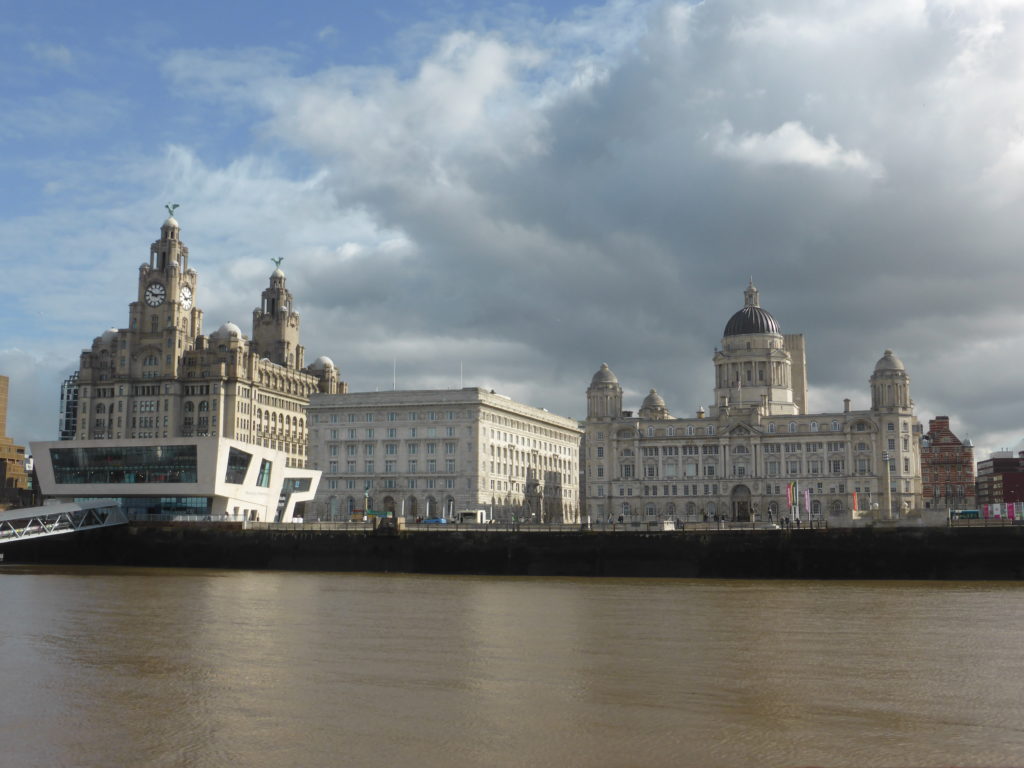 The Beatles Story – Fans of the world's greatest ever group should definitely not miss The Beatles Story, on Albert Dock. As well as recreations of many important sites in Beatles history, you'll see some wonderful artefacts. These include John Lennon's white piano on which Imagine was composed, his iconic spectacles, and George Harrison's first ever guitar! There is nothing quite like seeing items such as these, and knowing the impact they had on popular culture in the 20th century. To read about our experience at The Beatles' Story, click here.
Walker Art Gallery – The National Gallery of the North is the sort of place you can spend fifteen minutes or two full consecutive days. Trust us, we've done both. William Brown Street is the only street in the UK that consists of nothing but museums, galleries and libraries. Its collection is one of the finest in Europe, featuring works by Rubens, Rembrandt, Gainsborough, and Banksy. It offers free admission. If you love art, prepare to stay a long time. If you don't, give it the chance to change your mind.
Anfield – One of the most famous football stadiums in the world, and home of Liverpool FC. It is rather difficult to get tickets to see a Premier League match at Anfield, but you should definitely try. Scott was lucky enough to be a mascot there as a child, and saw him score a goal past famous goalkeeper Bruce Grobelaar! If they are not playing at home, try the city's other famous team, Everton, who play at Goodison Park.
Museum of Liverpool – This museum is a striking addition to the landscape of Pier Head. It tells the story of Liverpool, through its own larger than life people. You can see the very stage on which John Lennon and Paul McCartney met, get up close to a full-size Liver Bird, and see the stunning view from its skylight gallery. It overlooks the Three Graces and is just sensational.
Chinatown – Many cities have a Chinatown. However, this one is the first one in Europe! Chinese people first headed to the city in the early 1800s to trade, and many ended up forming a community there. The area features many Chinese-style lanterns, lion statues, and the tallest Chinese arch in Europe. It was built with the help of craftsmen from Shangai, and features 200 hand carved dragons!
Ainsdale Beach – This popular wide, sandy beach is the perfect place for a romantic picnic. It is fun to hide in the sand dunes, or get an ice cream from the ice cream van. Taking a stroll and soaking in the sea air isn't something you'd normally expect from a big city. However, Liverpool has many amazing beaches. It is just a shame that we don't always have the weather for it. Make the most of the summer here, or just wrap up warm for a nice walk along the coast.
Sandemans Free Tour of Liverpool – We look out for the free city tours offered by Sandemans in many of the world's leading cities and Liverpool is no exception. You can meet their guides outside St. George's Hall at 11am each day, and three hours later you'll have a deeper understanding of the city and its culture. It is the ideal way to start your trip to give you your bearings and some background information. Although the tour is 'free', they are grateful for tips.
Merseyside Maritime Museum – With possibly the world's most famous seafaring heritage, you'd be right to expect that Liverpool has a world class maritime museum. The Albert Dock museum states Liverpool's importance as the gateway of the world, emigration, slavery, and the merchant navy, There is also an interesting exhibition about the items confiscated at customs. Don't miss the Titanic and Liverpool exhibition, for a fascinating look at the world's most famous ship.
Albert Dock – Initially, this was the first warehouse structure in Britain to be built from cast iron, bricks and stone, with no wood, to prevent fires. Its long maritime history gave it prestige. However, after falling into disuse, it took a big renovation effort in the 1980s to restore it. Nowadays, it is a sensational place, with a wonderful ambience. You could easily spend a day visiting its various attractions and soaking in the atmosphere.
Nightlife – Liverpool is one of the greatest cities in the world for its nightlife. Kingdom is reputed to be its most exclusive club. It isn't hard to see why, once you step foot inside. It is not the biggest place in the world. However, you will certainly feel like an A-lister, and will probably spot a few too. The other thing is that they have a very strict dress code. Possibly the most spectacular bar in the city, Alma De Cuba is wonderfully located inside a former Roman Catholic church. It is unbelievably romantic in this candlelit space. What's more, every Friday and Saturday night at 11pm, there is a rose petal shower, with sensational samba dancers performing on stage.
Williamson Tunnels – For something completely out of the ordinary, visit the underground Williamson Tunnels. They are something of a mystery. An eccentric businessmen had them built in the early 1800s, but nobody knows why! Some people believe that he was afraid that the end of the world was near and wanted a refuge, whilst others believe that he had them built to provide employment to the local community. Either way, they are a fascinating place to visit.
Magical Mystery Tour – Climb aboard the Magical Mystery Tour bus, like in the Beatles movie, for a coach tour like no other. You go around all of the most iconic Beatles locations in the city, from Penny Lane and Strawberry Fields, to the childhood homes of all four Beatles. The tour finishes at the world famous Cavern Club, where you can really soak up the Beatles atmosphere. Seriously, the world's greatest ever band were from Liverpool. Even if you are not a fan (how could you not be?), you are sure to enjoy the experience.
St George's Hall – This impressive neoclassical building, near to Lime Street Station, is one of the city's icons. It is well worth going in to explore, and maybe take a guided tour. This building has been the place where Liverpool's people congregate after important local events, such as the deaths of John and George, and the homecomings of its successful football teams after winning a trophy.
World Museum – We love this huge museum, which offers free admission. Its exhibits are wide-ranging, and as the name suggests, reflect the amazing diversity found around the world. Some of our favourites are the Black Knight rocket, a rare Aztec codex that was taken from Mexico by the Spanish Armada, and a sensational Egyptology collection. There is also a free planetarium, which is a rare find indeed.
Philharmonic Hall – Found on Hope Street, between the city's two cathedrals, this art deco concert hall is a great place to see a show. We've seen a number of concerts, and comedy shows inside the hall, and definitely recommend the experience. Check out their website to see what shows coincide with your visit. You'll often find world famous stars performing.
Sefton Park – Sefton Park is one of the most beautiful city parks in the world, in our opinion. It is absolutely perfect for a woozy summer afternoon stroll. The three-tier dome conservatory palm house contains eight statues of world famous explorers. Its Peter Pan statue was unveiled in the presence of the book's author JM Barrie, whilst its bandstand is believed to have been the inspiration for The Beatles' Sgt Pepper's Lonely Hearts Club Band. One of the highlights in Liverpool's calendar is the Liverpool International Music Festival. The Summer Jam, its showpiece event, is held at the park, and is free to attend. We've seen acts such as Basement Jaxx, Echo and the Bunnymen, and Shaggy, perform there.
Crosby Beach – Now, unless you have spectacular weather, visiting the beach in Liverpool may not be on top of your list of must-sees. However, this beach is unlike any other in the world. It is the perfect home to a creepy set of Anthony Gormley sculptures called Another Place. It consists of 100 cast iron statues of Gormley's own naked body. Wandering around the beach is a most surreal, and rather eerie experience that should not be missed.
Metropolitan Cathedral of Christ the King – Despite humorous Scouse nicknames like the Mersey Funnel, and Paddy's Wigwam, it is hard not to fall in love with this masterpiece of spiritual architecture. It has a circular plan, and is made from Portland stone and aluminium. You will feel in awe of the place. It has a peaceful atmosphere that you must feel to believe. The stained glass windows fill the interior with beautiful colour.
Liverpool Central Library – You may wonder how a library can be romantic, but it is so easy to spend a full day inside this magnificent space. Take a self-guided tour of the wonderful classical building, starting with the literary carpet outside. The grand centrepiece is the glass dome topped atrium, which has a spiral shape that goes all around the five floors of the library. You can play computer games, read as many books as you can manage, and even admire the views on the roof garden. Don't miss the stunning Picton Reading Room, with its Victorian grandeur.
Shopping – Liverpool is a shoppers paradise, and a day is easily spent browsing its diverse range of stores. Start in Grand Central, an historic building with Gaudi-inspired decor. It is full of independent, arty, and alternative shops. Nearby Bold Street is also littered with independent shops that you won't find on every high street in Britain. For the big names, head to Liverpool One. This mammoth shopping centre is famous for having no roof, so be careful if it rains! Peter's Lane is where you will find many upmarket, designer stores. The Cavern Quarter is heaven for fans of The Beatles, whilst The MetQuarter offers fashion boutiques galore. Finish off with Church Street, one of the biggest high streets in Liverpool, where you can find stores such as Schuh and Primark.
Empire Theatre – We've been to this historic theatre three times now, to see Beatles legend Ringo Starr, comedian Harry Hill, and the filming of Britain's Got Talent. We love the place. It has hosted the Royal Variety Performance, and early Beatles shows amongst others. The theatre often shows touring West End musicals, and always has a great selection to choose from.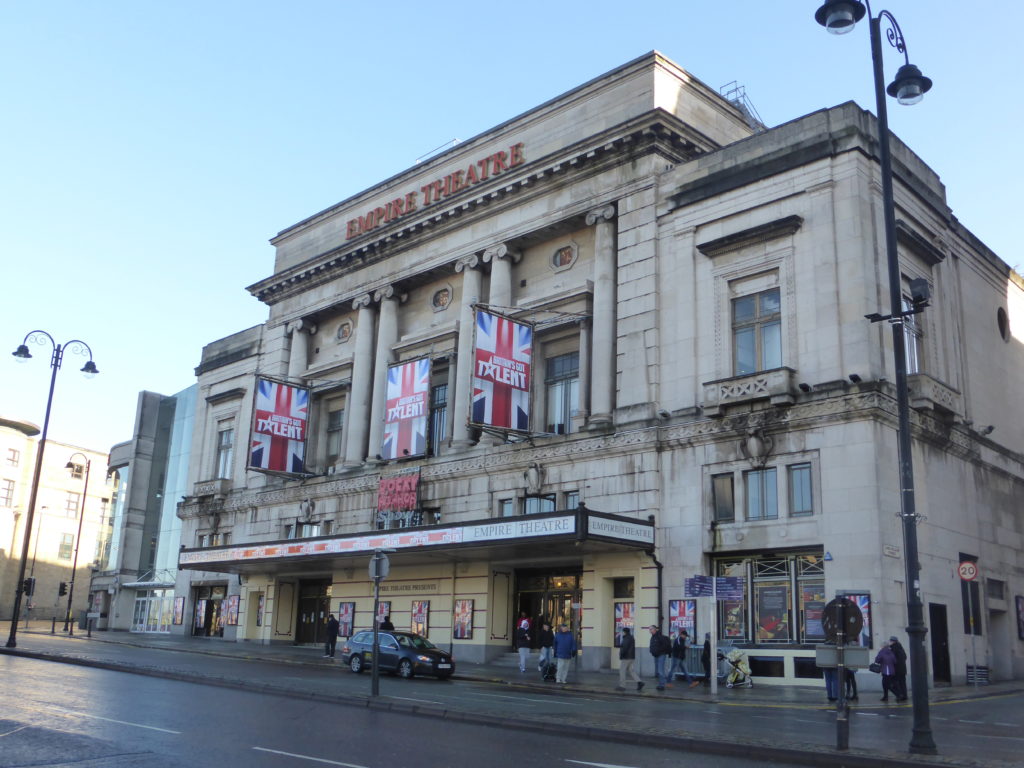 St. Luke's (Bombed Out Church) – This icon of Liverpool is a former church, which is now a ruin. The church was badly damaged in the Second World War, and stands without its roof, as a poignant memorial to those lost in the war. It isn't just a ruin nowadays, however. It is a real community hub, with showings of films, and artistic performances galore.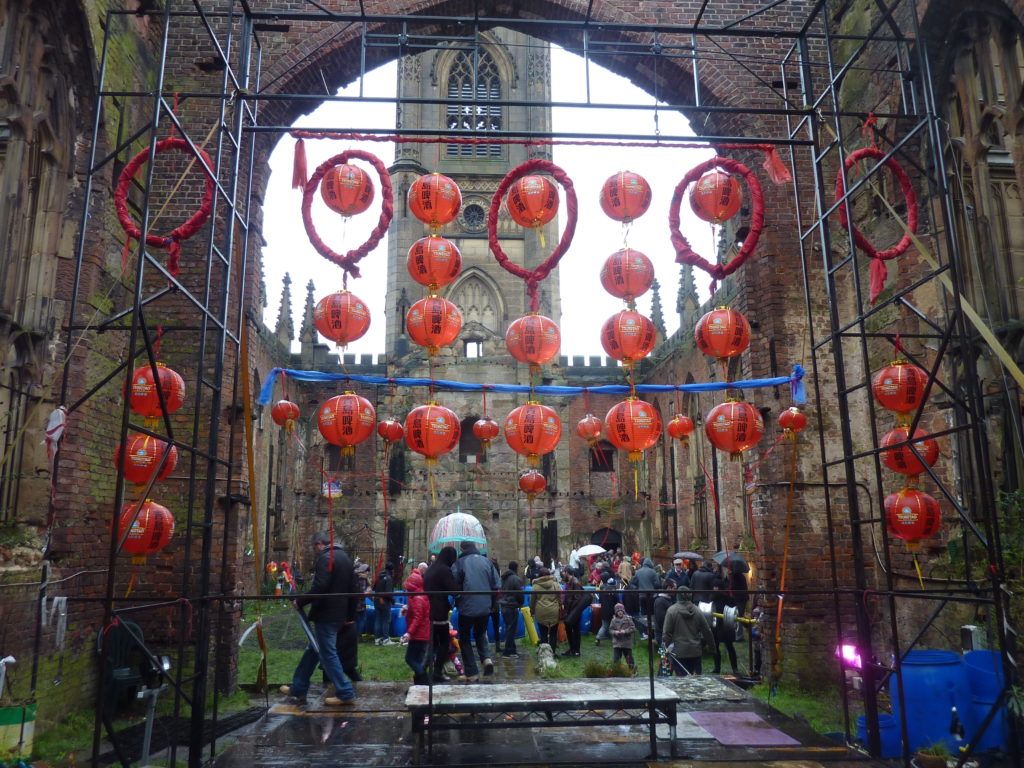 Tate Liverpool – Everyone knows the famous Tate art galleries in London, but did you know that there is also one in Liverpool? Tate Liverpool, on Albert Dock, specialises in British art from 1500 to the present day, and modern international art. If you're a fan of thought-provoking modern art, you can't go wrong with a visit here. It offers free admission too!
The Cavern Club – The iconic club where The Beatles performed nearly 300 times! It is an atmospheric place to visit indeed, and live music still features heavily. In fact, Scott has performed here on the small Beatles stage, with the bricks behind containing the names of many of the bands who have performed there. The club was originally a few doors down on the same street, and had to be rebuilt brick by brick due to the plans of the railways.
Mersey Ferries – Ferry Cross The Mersey by Gerry and the Pacemakers is one of the city's anthems. You can take one, complete with the song playing, from Pier Head over to Seacombe. Liverpool's waterfront skyline is an iconic sight, and there is no better way to see it than from the water. You can spend a bit of time at the other end, enjoying some attractions such as Spaceport and the U-Boat Story, before heading back to Pier Head.
Beachcombing at New Brighton – Just outside of Liverpool is New Brighton. Its gorgeous sandy beach is perfect for beachcombing. You can find anything from driftwood to cool stones, as well as I'm sure, the odd piece of treasure! There is a Harvester pub there if you get hungry or thirsty, and the water is great for dipping your toes into as well.
Spaceport – If you're into space, then you'll love it at Spaceport. As well as a planetarium, there is a number of galleries focusing on everything to do with space and the galaxies. There is lots of hands-on activities too, and they very often have sci-fi movie exhibitions.
Bakeries – Liverpool has some of the finest independent bakeries in the country. A great tip is the Baltic Bakehouse, which is in a rather industrial area of the city. Make sure you try their Ultimate Grilled Cheese. This place is mega popular. Something different is the Bonbon Bakery in Chinatown, which has a mouthwatering selection of cakes. If you fancy something a bit classier, try Cuthberts Bakehouse. It is more like a tea rooms inside, but they bake all of their own cakes, and they are sensational.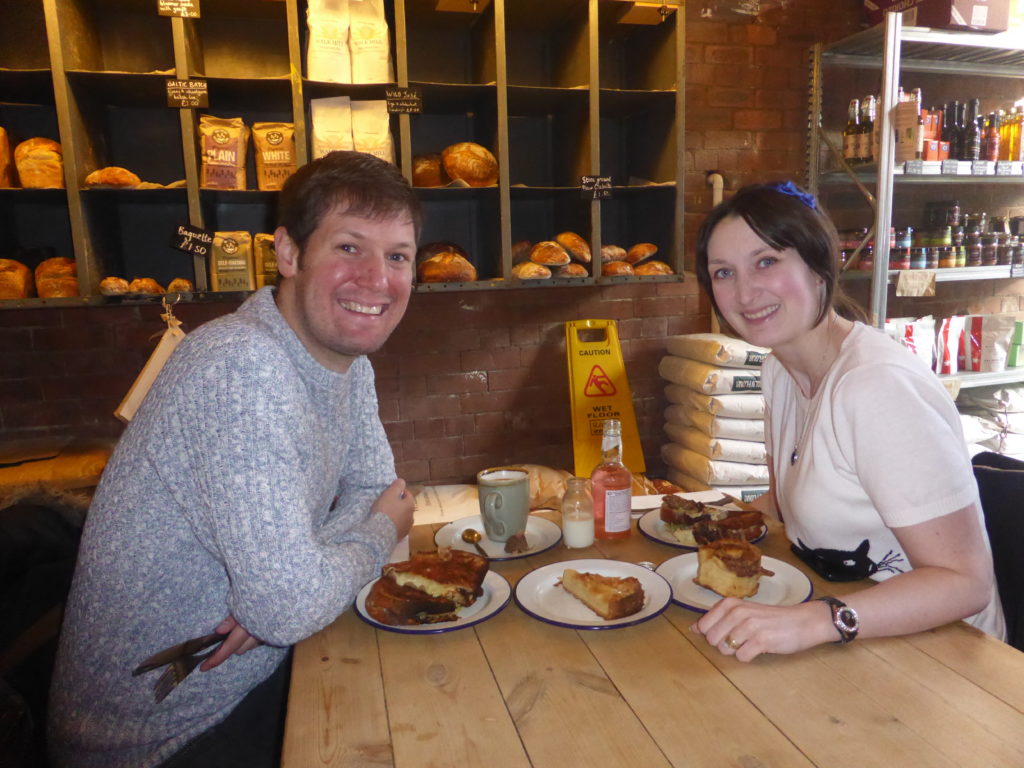 Echo Arena – Built ready for the Opening Ceremony of Liverpool's year as European Capital of Culture in 2008, the riverside Echo Arena is the best place to head to see world famous acts live in concert. As well as being there for the aforementioned Opening Ceremony, we've seen everything from the MOBO Awards, to Billy Connolly, to heavyweight boxing, to Tom Jones, to Disney on Ice, to Ellie Goulding there. It really does have something for everyone!
The Wheel of Liverpool – Right outside the Echo Arena, you'll find a large ferris wheel that gives amazing views over Liverpool. From the top, you'll see the River Mersey, Welsh mountains, and Pier Head. It is particularly romantic at night.
HOW TO GET TO LIVERPOOL
From overseas? Liverpool John Lennon Airport is a popular airport for European flights right within the city. If arriving from further afield, Manchester Airport is less than an hour away. Check Skyscanner for cheap flights from your location.
By boat? Liverpool is a port city, so getting a ferry from Belfast, Dublin, or Douglas is a great option. Cruise ships stop in Liverpool too.
By train? Liverpool Lime Street is a fantastic Victorian station, and well connected to the rest of the UK. For timetables and prices, check Network Rail.
By coach? It is mega easy to get to Liverpool on coach from all around the UK. The best companies to look out for are National Express, and Megabus.
By car? Car is a great way to get around Liverpool. To look for cheap car hire, check Skyscanner.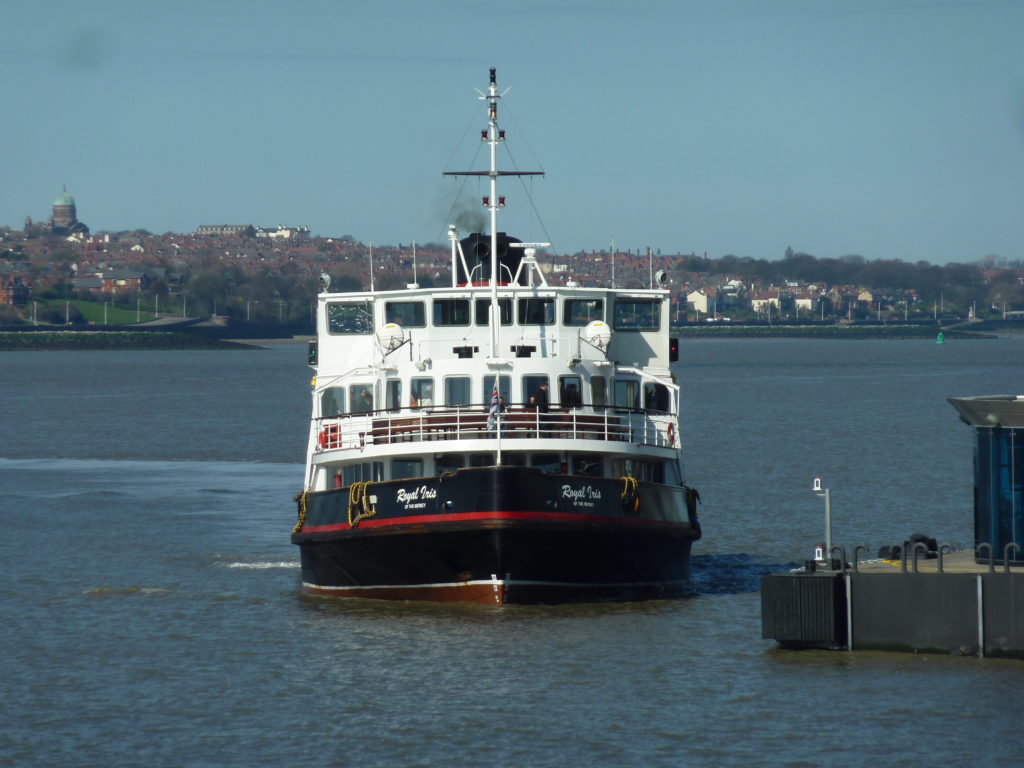 WHERE TO STAY IN LIVERPOOL
Luxury? 30 James Street, Home of the Titanic is a Titanic themed hotel in the actual building that was once the headquarters of the White Star Line. Of course, this is the company that built the Titanic! Even better, many of the rooms are themed like the luxury cabins on board that ship. Book now on Booking.com.
Mid-range? Hotel Indigo is well located, next to Pier Head and Albert Dock. It is also a gorgeous place to stay, and we even once celebrated an anniversary here. Book now on Booking.com.
Budget? YHA Liverpool is next to the Albert Dock, has recently been renovated, and offers free Wi-Fi! Book now, on Booking.com.
Cheaper and more authentic? Try Airbnb, where you can find some unusual and fantastic homestays in more traditional surroundings. Click our special link to receive £25 off your first stay!
Free? Couchsurfing is a vibrant community of over 14 million world travellers, who host others on their travels.
WHERE TO EAT IN LIVERPOOL
Special occasion, and want British food? You'll find The Art School in the sensational lantern room of the Victorian Home for Destitute Children. It will provide an extremely memorable evening indeed.
Cheap eats? Liverpool is jam-packed with budget food options. You will seriously find somewhere cheap to eat every couple of minutes.
Local speciality? Scouse is a meat stew with vegetables which they serve with crusty bread.
OTHER TIPS FOR YOUR TRIP TO LIVERPOOL
Local people are known as Scousers, or Liverpudlians. Scousers comes from the local dish that we just told you about! They are some of the friendliest people on the planet, so don't be afraid to ask if you need any help. As a word of warning, however, even British people sometimes struggle to understand the accent!
Liverpool's maritime heritage is a UNESCO World Heritage Site. It covers the areas of Pier Head, the docks, the mercantile area, and the cultural quarter. Its status is currently under threat due to planned building works that may affect the cityscape.
Liverpool is synonymous with pop music. No other city in the world has produced more number one hits. As well as The Beatles, Liverpool is the home of Billy Fury, Gerry and the Pacemakers, Frankie Goes To Hollywood, Cilla Black, the Lightning Seeds, and Atomic Kitten, among countless others. You can see an exhibition about it, at the Museum of Liverpool.
Liverpool has two cathedrals, either end of a street called Hope Street. One is Anglican, and the other is Catholic.
The city has more museums than any other UK city outside of London. Most offer free admission.
Liverpool hosts the UK's biggest horse racing event, the Grand National. This event sees people from all over the country racing out to place a bet on the winner, and watch the race live on television.
Whilst you're walking around, keep an eye out for any mini Superlambananas. These sculptures are based on the original yellow creation that can found on Tithebarn Street which has become a firm icon for the people of Liverpool.
Another great event is the Liverpool International Music Festival. Held over the city, its top event in our opinion is the Summer Jam concerts in Sefton Park. They feature huge names, and are completely free!
One of our favourite events in Liverpool's calendar is the Chinese New Year celebrations. As the home of the first Chinatown in Europe, they really go to town!
If you read The Sun newspaper, then your poor taste will already be in question. However, in Liverpool, it is especially insensitive to read it, after they spread false stories about supporters of Liverpool FC after the Hillsborough stadium disaster in 1989.
Nearby places worthy of a day trip include Chester, Blackpool, Manchester, North Wales, and Stoke-on-Trent.
Has this travel guide to Liverpool helped you to plan your trip? Anything else that you would like to know?
Like It? Pin it!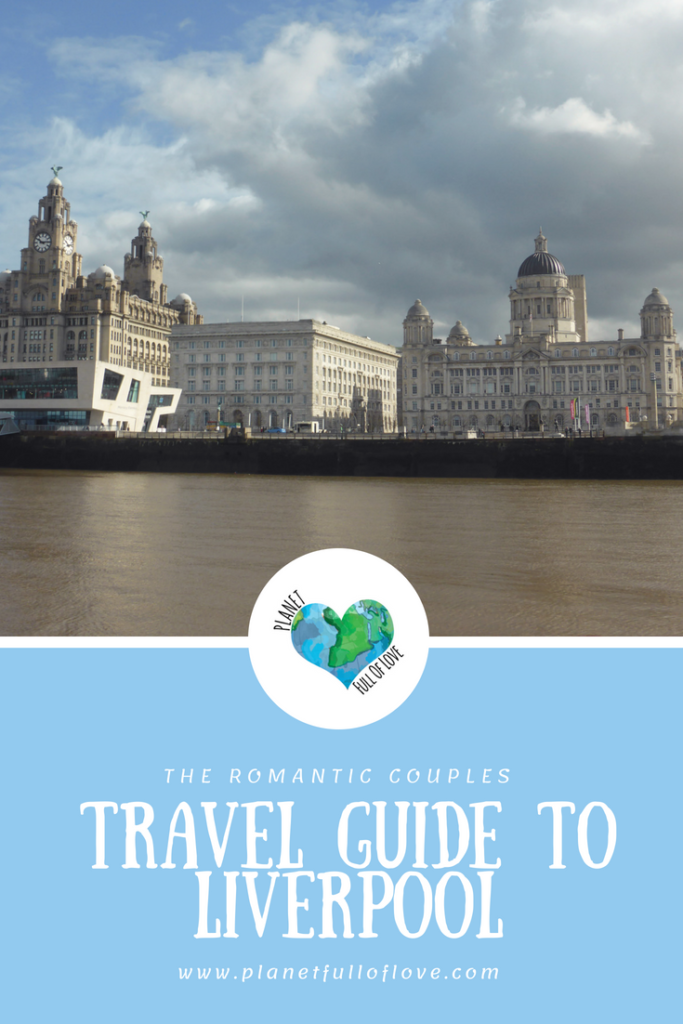 This post contains affiliate links. By clicking them to purchase your flights, hotels, and car hire, the companies involved pay a small commission to us at no cost to yourself. This helps to keep us on the road, creating guides like this one. Thank you for using them!