Depeche Mode @ London Stadium 03/06/2017
This weekend, we went to watch Depeche Mode perform at the London Stadium (formerly the Olympic Stadium). This has been the first time since the London 2012 Olympics that we have ventured inside this stadium. We did go for a walk around the Olympic Park last year though.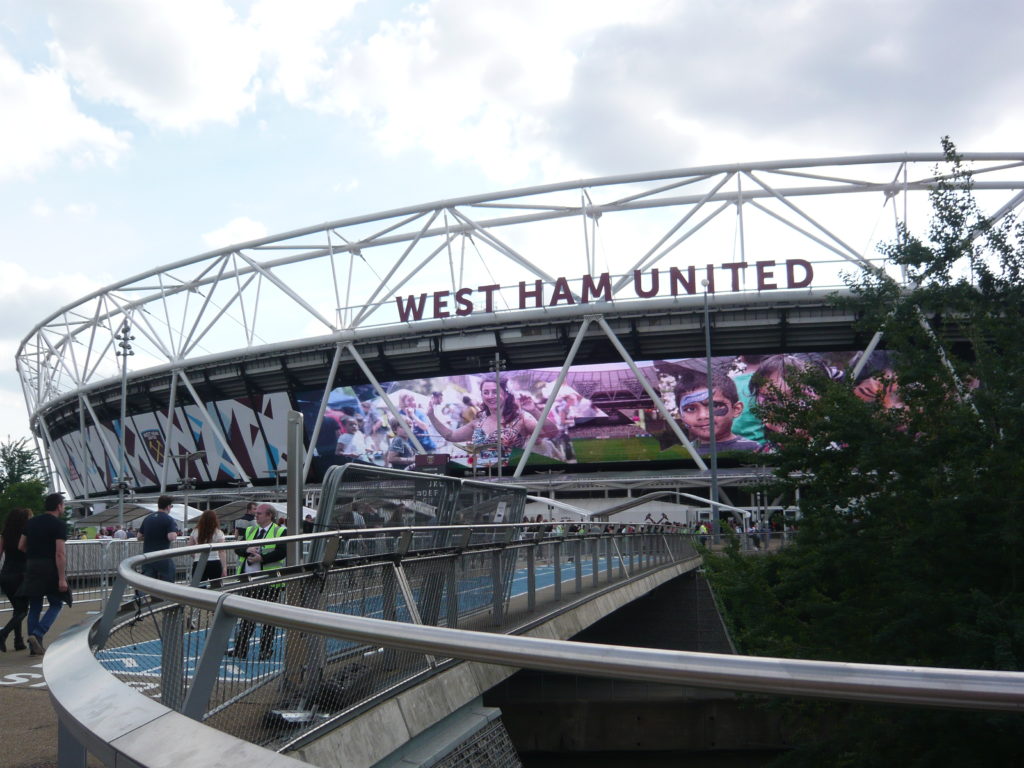 Our tickets were general admission, which meant that we could choose to stand or sit in the lower tier. There were still plenty of good seats left by the time we got there. We sat in the second or third block along, which gave us a decent view. There was a bit of a wait as the music didn't start until 7pm. First, support band The Horrors came on. The lead singer was dressed in a sparkly gold top, and they put on a decent show. We wouldn't say it was captivating though, but we did know a couple of the songs.
Then it was time for the main event. Depeche Mode performed a really triumphant show.  This was the only UK show of their Spirit Global Tour. Lead singer Dave Gahan was on fine form, coming out on stage wearing a red jacket and matching waistcoat. He reminded us of a cross between Freddie Mercury and Salvador Dali. Even a trip on the stage early in the set didn't faze him. The start of the set contained a lot of the excellent new album, with Barrel Of A Gun thrown in to really get the party started.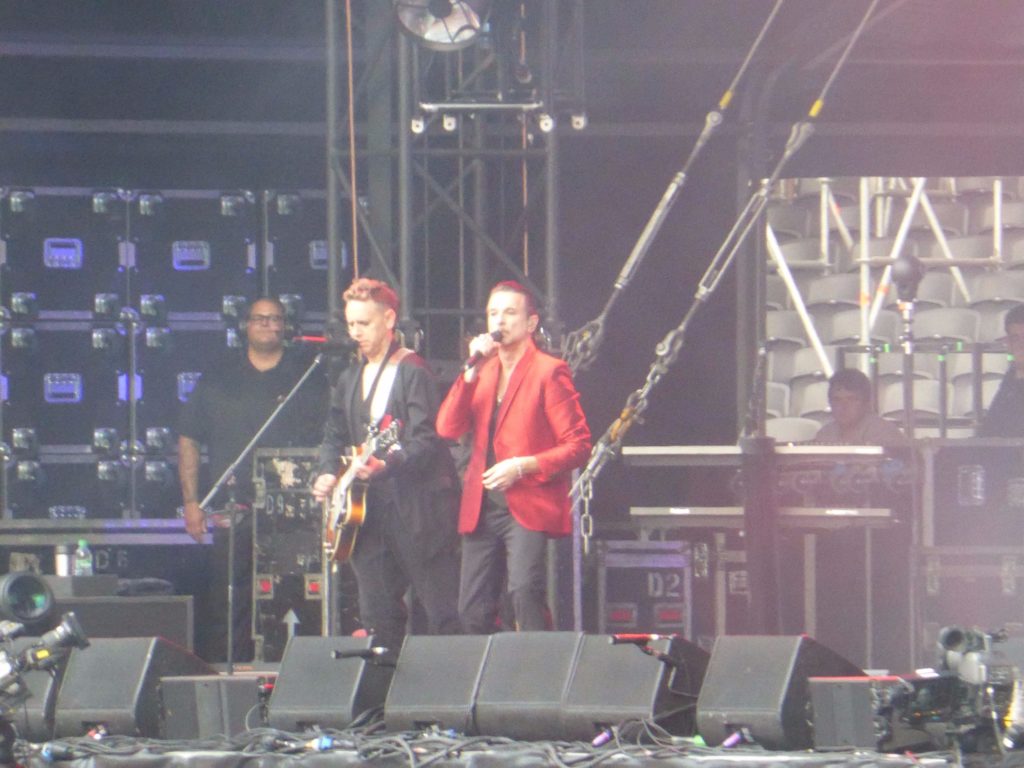 Everyone was having a brilliant time
Main songwriter Martin Gore also got a fair few moments to shine, particularly on A Question Of Lust, which had everyone singing along even after Dave Gahan returned to the stage. Recent single Where's The Revolution is already seemingly a fan favourite, while Everything Counts and Enjoy The Silence whipped the crowd into a frenzy. A bloke and his young daughter sat in front of us, who were both having an amazing time. It really shows the cross-generational appeal of the band.
During the long encore, they covered David Bowie's Heroes in their own inimitable style, and finished with their classics I Feel You and Personal Jesus. The setlist was Going Backwards, So Much Love, Barrel Of A Gun, A Pain That I'm Used To. Corrupt, In Your Room, World In My Eyes, Cover Me, A Question Of Lust, Home, Poison Heart. Where's The Revolution, Wrong, Everything Counts, Stripped, Enjoy The Silence, Never Let Me Down Again. Encore – Somebody, Walking In My Shoes, Heroes, I Feel You, Personal Jesus.
A fantastic show from a band that doesn't really get the recognition that they deserve in their home country. The mood was dampened at the end on hearing about the London Bridge terror attack that had happened whilst we were at the show. It has come far too soon after our own terrible experience in Manchester the week before.
What's your favourite Depeche Mode song?