New Vic Theatre Open Day 2017
One of our favourite local theatres is the New Vic in Newcastle-under-Lyme. We headed there recently for their Open Day. They haven't had one for four years, and we have never been backstage at the New Vic before. We made the mistake of only getting there an hour and a half before closing. There was so much to see and do that a full day would have been more sensible.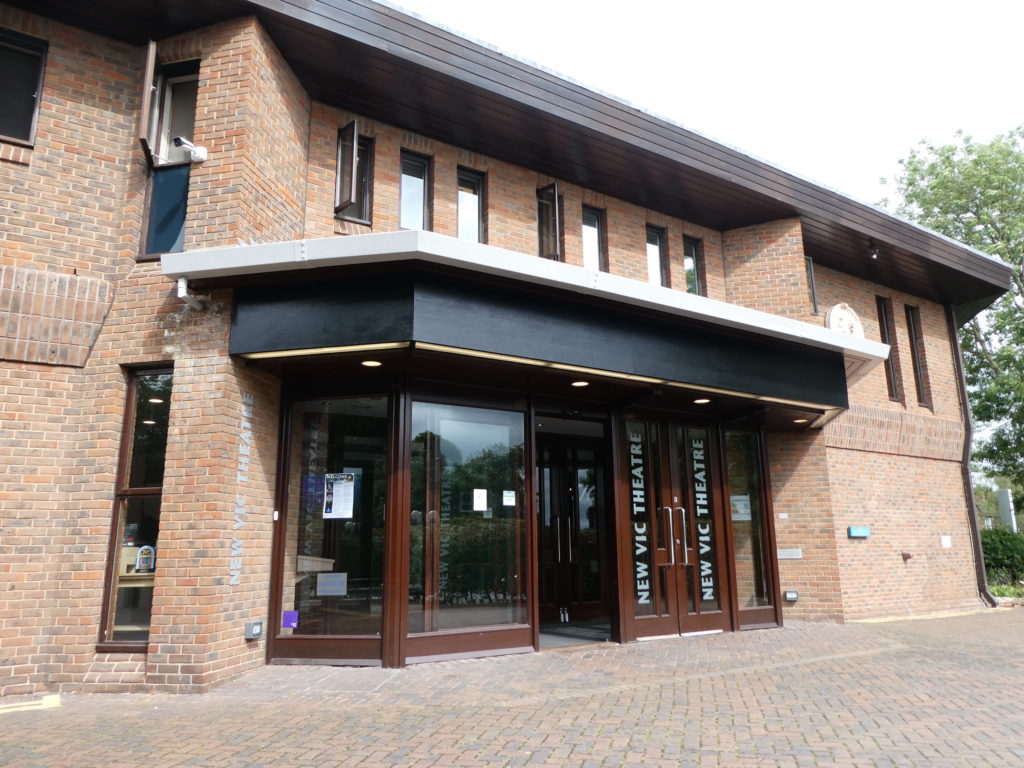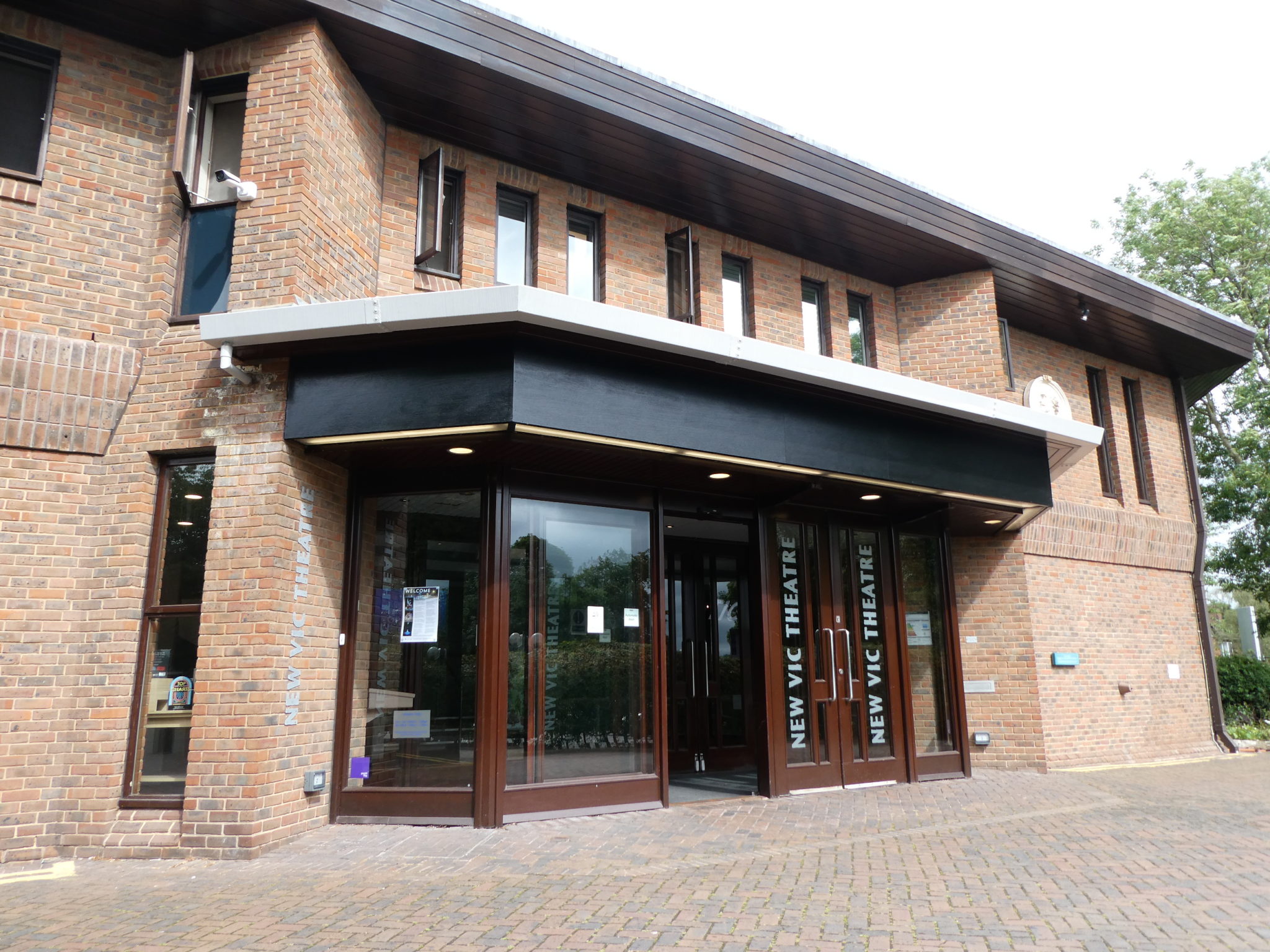 A lot of the experiences on offer had to be pre-booked. We had made a list of three things that we hoped to see in the time available. However, the two bookable ones were already full. Somehow, the lady managed squeeze us on to the 3.30pm prop store tour. We also booked onto a Foley workshop at 3.15pm which was the only other thing still available.
The prop store is across the way in a separate building that we've not been into before. It wasn't all that much of a tour. In reality, the lady just gave us a brief introduction and then left us to explore, which was great fun. There are all sorts of cool props sitting in there from productions going years back. It really is an Aladdins Cave. One wall is stacked high with every conceivable type of chair, and all manner of tables for whatever period a play should be set in.
Is that our table from home?
We even spotted a folding table that was remarkably similar if not the same to one that we had at home! Also sitting there was the small hot air balloon that was used for Around The World in 80 Days. All manner of puppets, signposts, and even a tiger costume were to be found! After around ten minutes of exploration, however, we headed back to the theatre. Children were being given a gold coin from a treasure chest for completing a trail, in honour of Treasure Island being this year's Christmas show.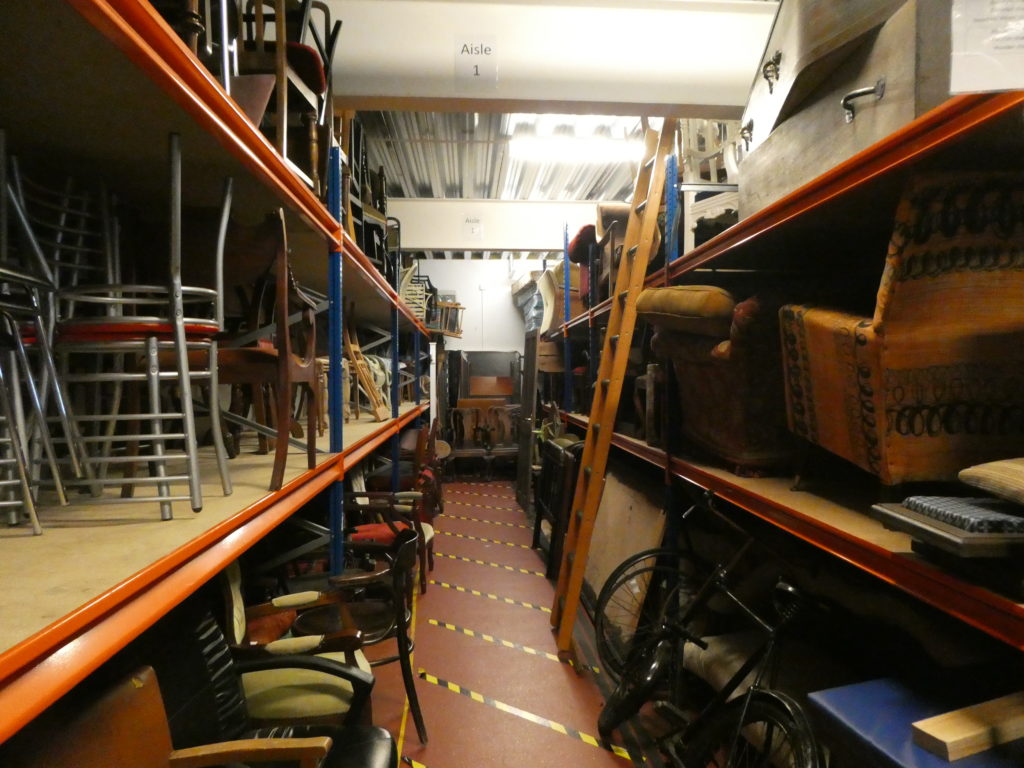 Although we couldn't go on the tours, they had done a self-guided tour. This went into many of the backstage areas. It started around the Vom, a word we were more than familiar with after the Olympics. We saw all of the little hiding places that were situated around the circular corridor. All manner of staff and props can be found here during the performances.
Intriguingly, we saw the trap room, which led underneath the stage where things were lifted above ground from. We had missed out on the tour, but happened to see that they had started their tour inside the theatre. We decided to head to one of the entrances, where we stood to watch the demonstration of the trap working, by lifting a treasure chest from below.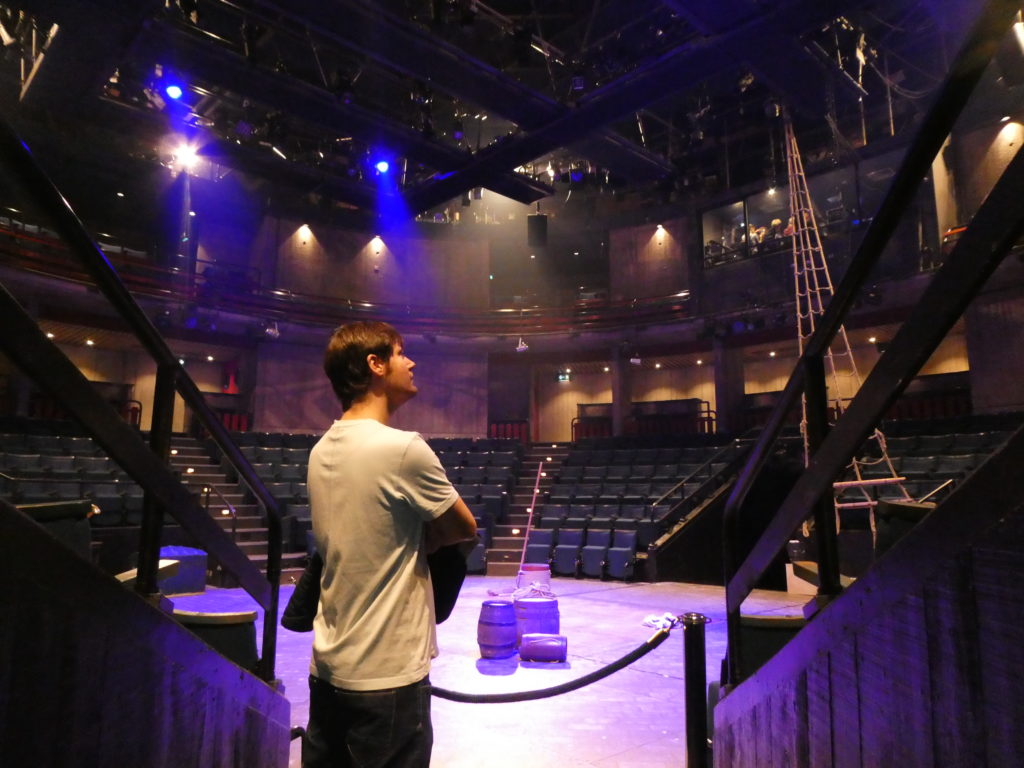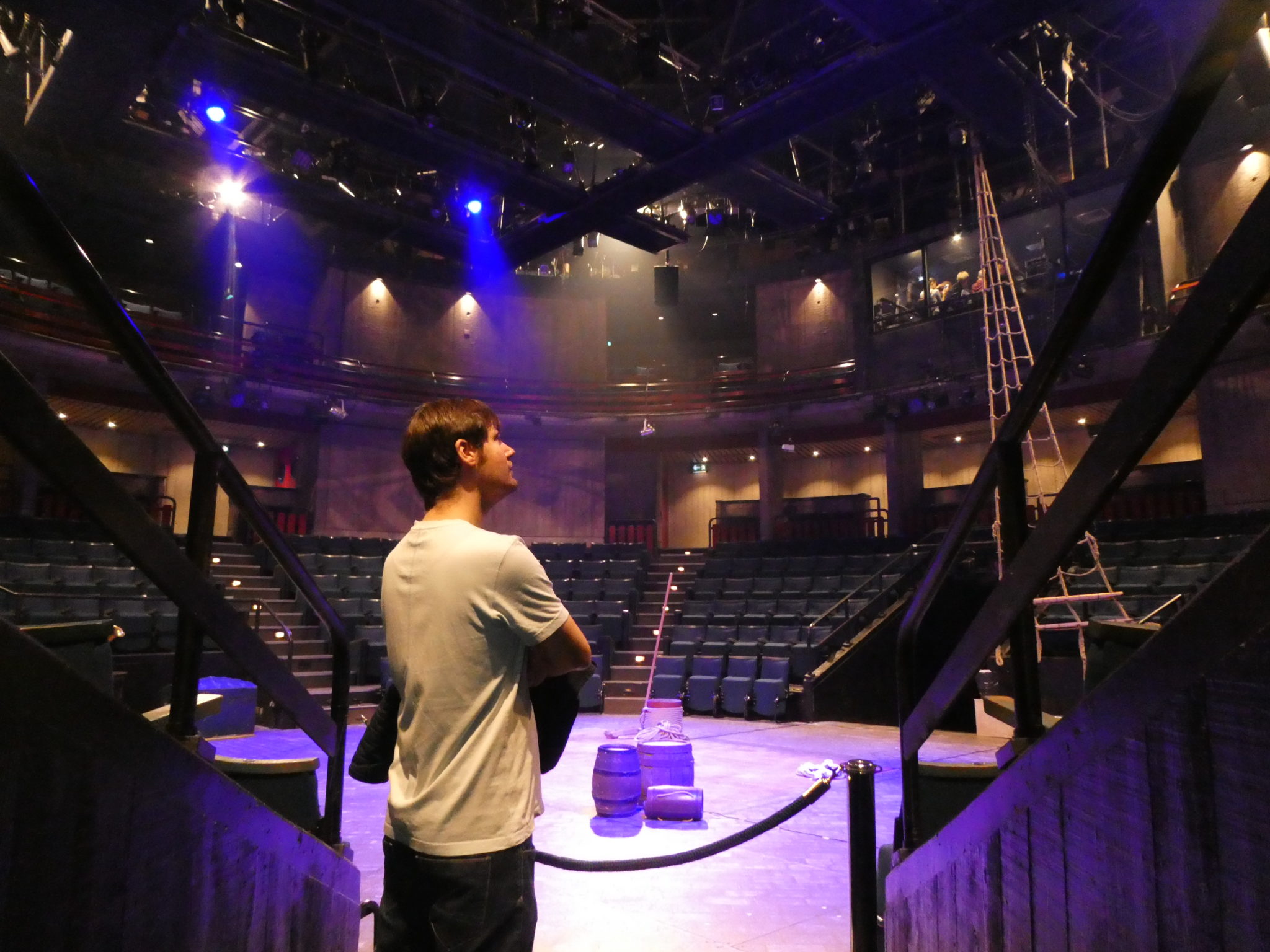 A brief taster of the Foley Workshop
It was time for our Foley workshop now, in the Youth Theatre. There were 21 of us in the workshop, which was more than double the earlier ones apparently. What we hadn't realised when we booked was that it was a 45 minute workshop. That was the whole time we had left before it closed. As she started to hand out a radio script, we decided to make our excuses and leave.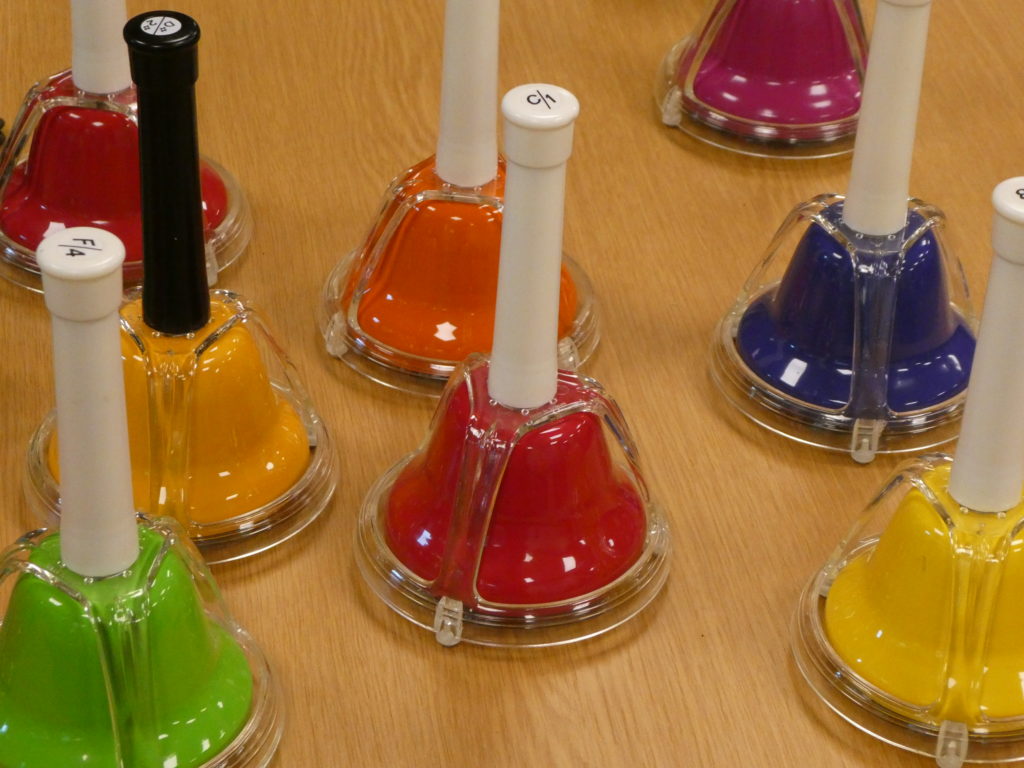 We then backtracked to where we had left off the self-guided tour, in a whole set of backstage rooms leading off from the theatre. The first room was the Atrium, where actors would rest. In here, two women were demonstrating stage booze and stage blood. We spent ten minutes chatting with them about the techniques they used to make non-alcoholic drinks that look like alcohol as cheaply as possible. The other lady showed us how they make blood, and the methods that actors transport it around so that they have it when needed.
The workshops are a very creative space
The next room contained a set designer (Lis Evans) and many mini-models of recent sets that have been produced at the theatre including Around the World in 80 Days and The Snow Queen. Amy asked a few questions, including about the trap doors. From here, we went into the workshop, where some of the props for Treasure Island were being made. It was cool to see how the staff have made it rather homely with pictures on the walls, and tools everywhere, not to mention the intriguing props.
A display of puppets really caught our eye, including a large cat head from The Borrowers. Amy was allowed to play with a bird from Robin Hood, and a cool dragon which actually breathed fire in the show! The final room was the costume department, filled with sewing machines and many recognisable costumes. The first one we spotted was the fat suit used in The Merry Wives. We also spotted costumes from Diana of Dobsons, Dracula, and The Snow Queen.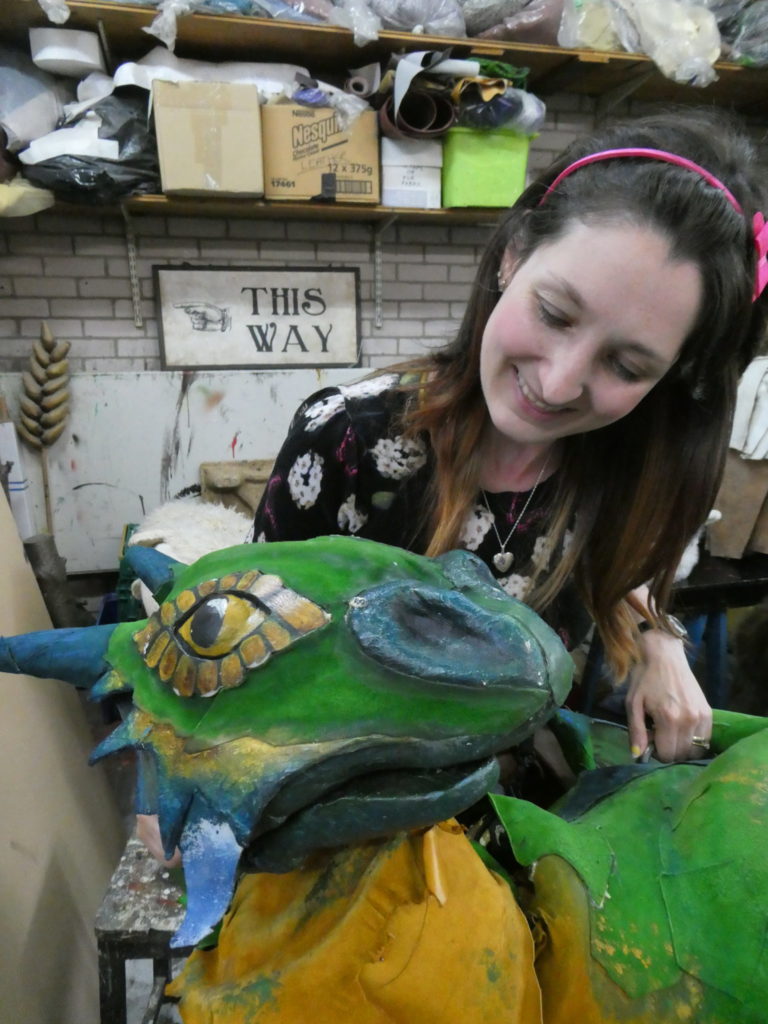 Wanna look like a pirate? Oh arrrr!
The best bit was when we spotted a Treasure Island backdrop set up. Unknown to us, there were two costumers waiting to dress people up like pirates for a photo. We were lucky enough to get professionally dressed in a matter of minutes. I even had a clip-on earring! It was great fun, and we got some fantastic photos! It was gone 4pm now, when the Open Day closed. However, we got talking to one of the costumers, and she was happy to chat to us for ages about how they make certain costumes and all of the things that they have to take into account.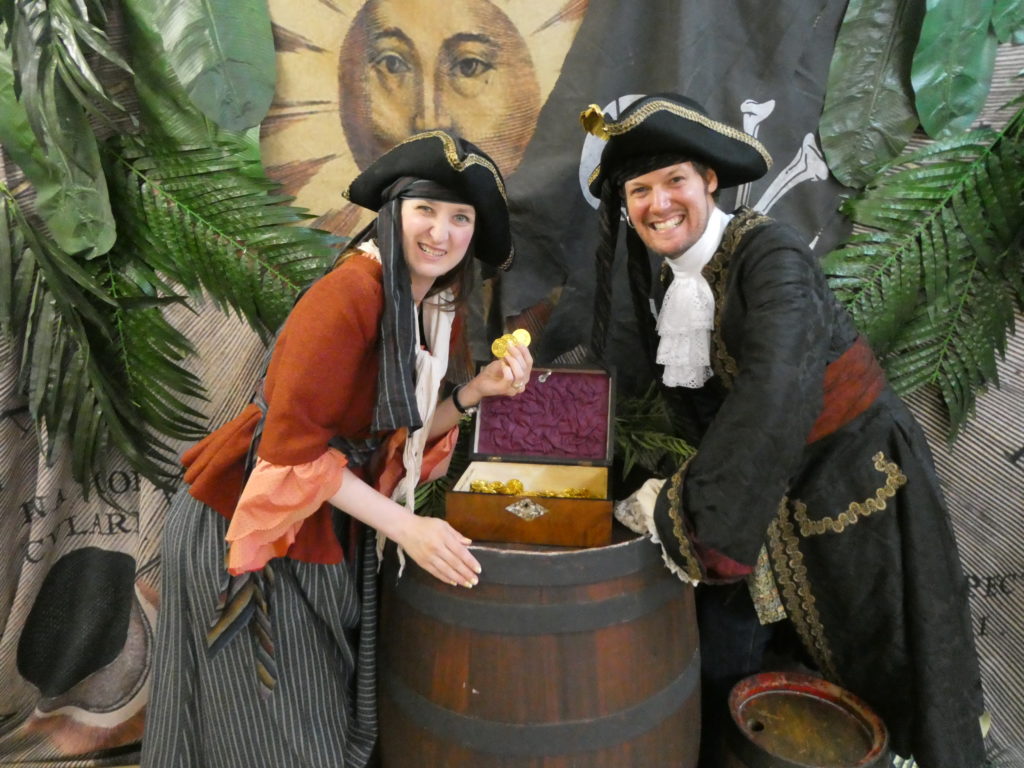 On the way out, we spotted for the first time the lovely little garden they have around the back there that you don't normally get to see. Although it was only an hour and a half, it was well worth going. We both regretted not having more time there.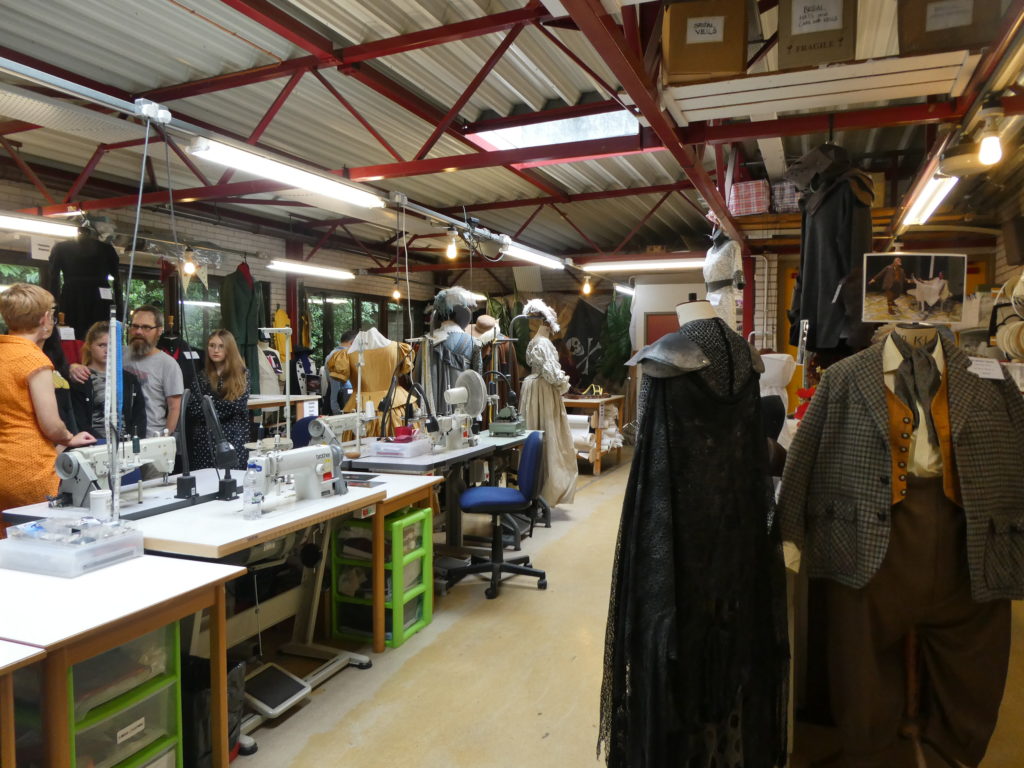 Have you been behind the scenes at a theatre?