The city of Pecs in Hungary is a delightful place to visit. What could be more romantic than the home of the love locks tradition? It has a long and varied history, which can be seen in its historical buildings. They range from Ancient Roman, to early Christian, to the Ottoman Empire, and its re-emergence as a hotbed of creativity and culture. This resulted in them being awarded the prestigious title of European Capital of Culture for 2010. Our travel guide to Pecs contains everything you need for a fantastic stay.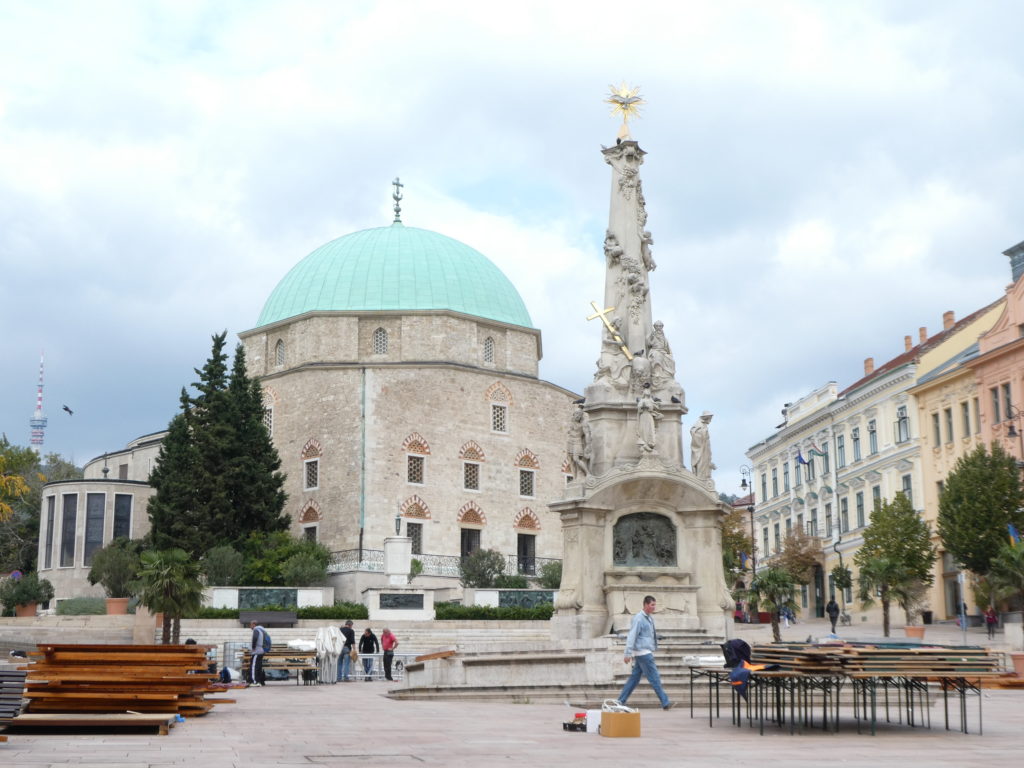 THINGS TO DO IN PECS
Cella Septichora – Pecs has a UNESCO World Heritage Site, and it is this: one of the oldest Christian burial sites known to man. A modern building surrounds the fragile ruins, which include the tomb of a man presumed to be a wine merchant. This is because his tomb was adorned with a wine vessel, and a painting of one on the wall. The most impressive is the 'Peter and Paul tomb', with its primitive biblical paintings. Don't miss the separate tomb, which is outside, and your admission ticket covers admission here too.
Zsolnay Cultural Quarter – Zsolnay pottery is stunning, and adorns the roofs of Matthias Church and the House of Parliament in Budapest amongst other places. Their original factory was converted in readiness for the Capital of Culture year into a hive of cultural activity. Galleries, theatres, shops and restaurants will give you enough to do for a full day, yet it is worth a visit however fleeting.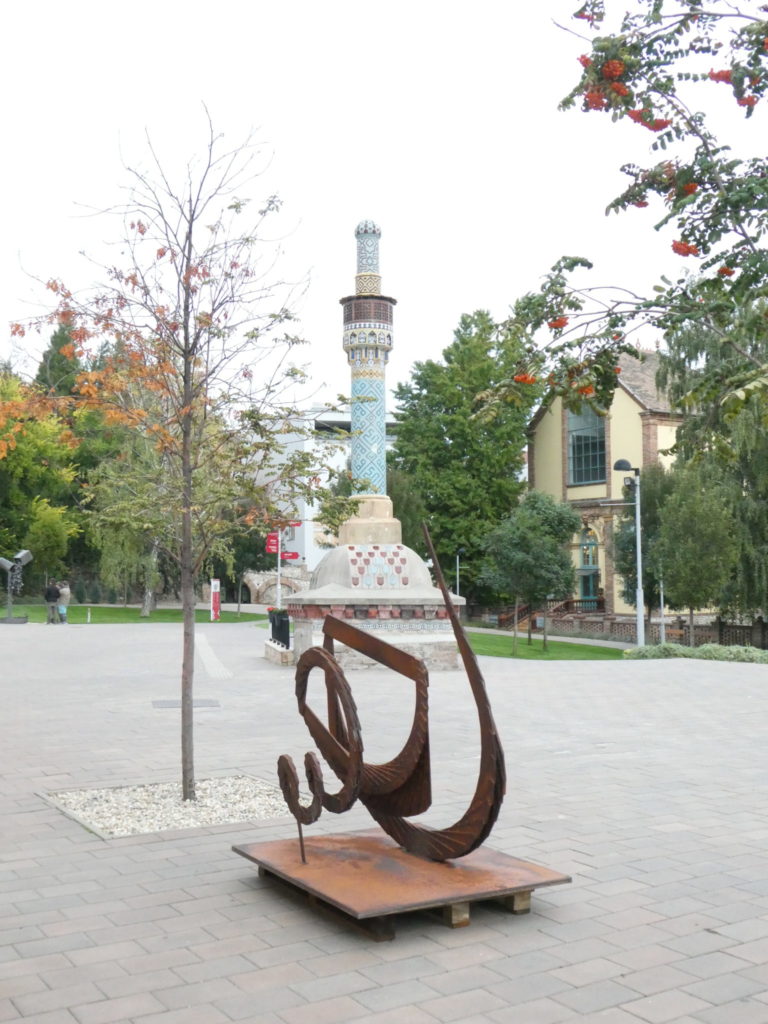 Pecs Cathedral – This treasured medieval Catholic masterpiece was founded around 1000 years ago by the first King of Hungary, Saint Stephen. It is free to admire the view from the back, but well worth buying a ticket to see the side chapels, crypt and climb the tower. A reconstruction in the late 1800s gave Pecs Cathedral its present look, which is unlike any other Cathedral you have visited. Definitely take time to climb the tower for fantastic views over the city. To find out more about Pecs Cathedral, click here.
Mosque of Pasha Qasim – One of the world's most remarkable religious buildings, it started life as a Gothic church. It was then rebuilt as a mosque when the Ottomans invaded. A hundred or so years later, the Catholics were back. They re-converted this Islamic-style building into a church once more. The only major external change was to replace the minaret with a bell tower. What's most unusual, however, is that many of the internal features of the mosque also survive, including Islamic texts on the walls. A mihrab topped by Jesus on the cross is a strange juxtaposition between the two religions.
Szechenyi Ter – The main square in Pecs is one of the most beautiful in Hungary. The mosque church is the centrepiece, with modern water features, restaurants, and artworks including a fantastic Zsolnay fountain with the colourful ox heads that are a symbol of the city. Some great events take place in the square, and no matter what time of year, this is a great place to hang out.
Zsolnay Museum – If you want to admire the beautiful Zsolnay ceramics, there is no better place than the city centre Zsolnay Museum. The porcelains are breathtaking, and a source of great pride in the city. Allow time to relax in the garden as well.
Kiraly Utca – The main street in Pecs is perfect for a romantic stroll. It is full of restaurants and bars, and some truly impressive architecture. There are some nice artisan shops to browse on the way down to. If you keep going, you'll eventually come to the Zsolnay Cultural Quarter.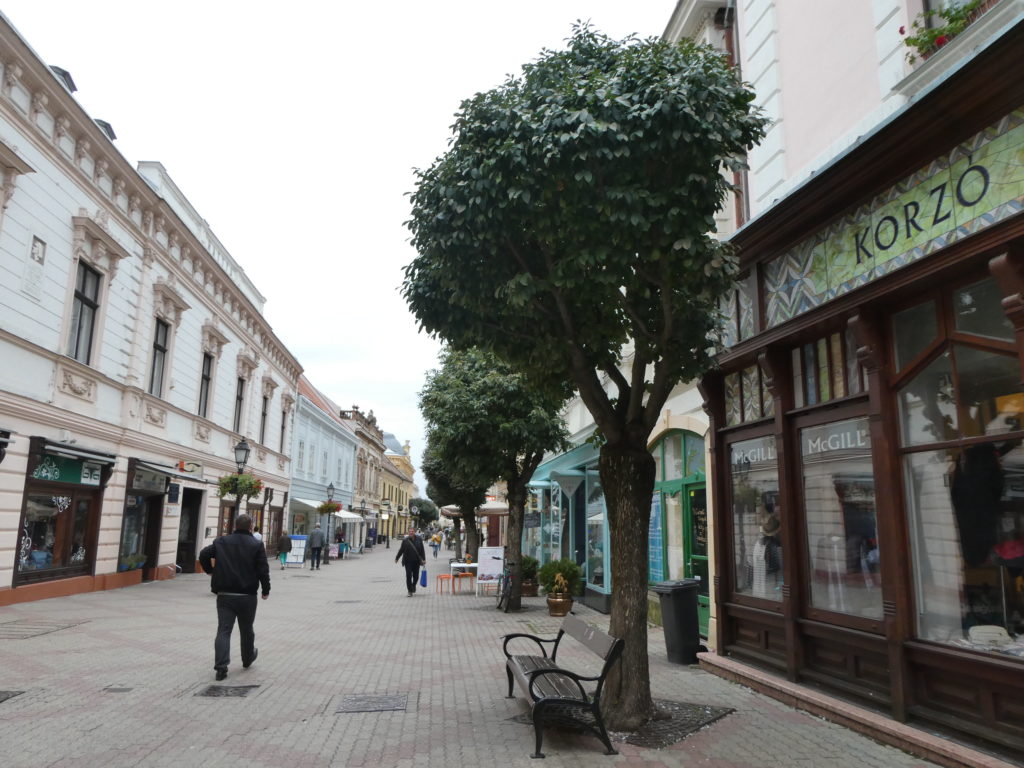 Pecs Synagogue – This marvellously grand old synagogue is a stunning place. It opened back in 1869, and is beautifully furnished with oak furnishings and vivid colours. Through a separate entrance, you can access the balcony, where you can find exhibitions on Jewish history. They range from the history of the Jewish community in Pecs, to the holocaust and modern day life in the community.
Arkad Shopping Centre – This is the biggest shopping centre in the region. Worth a trip if you need to buy anything, or would like to do a bit of window shopping. It isn't anything special to make a special effort, however.
Zsolnay Family Mausoleum – A most splendid memorial to one of Pecs' most famous citizens. The path leading towards it is lined by a pride of Zsolnay style lions, and is a sight to behold.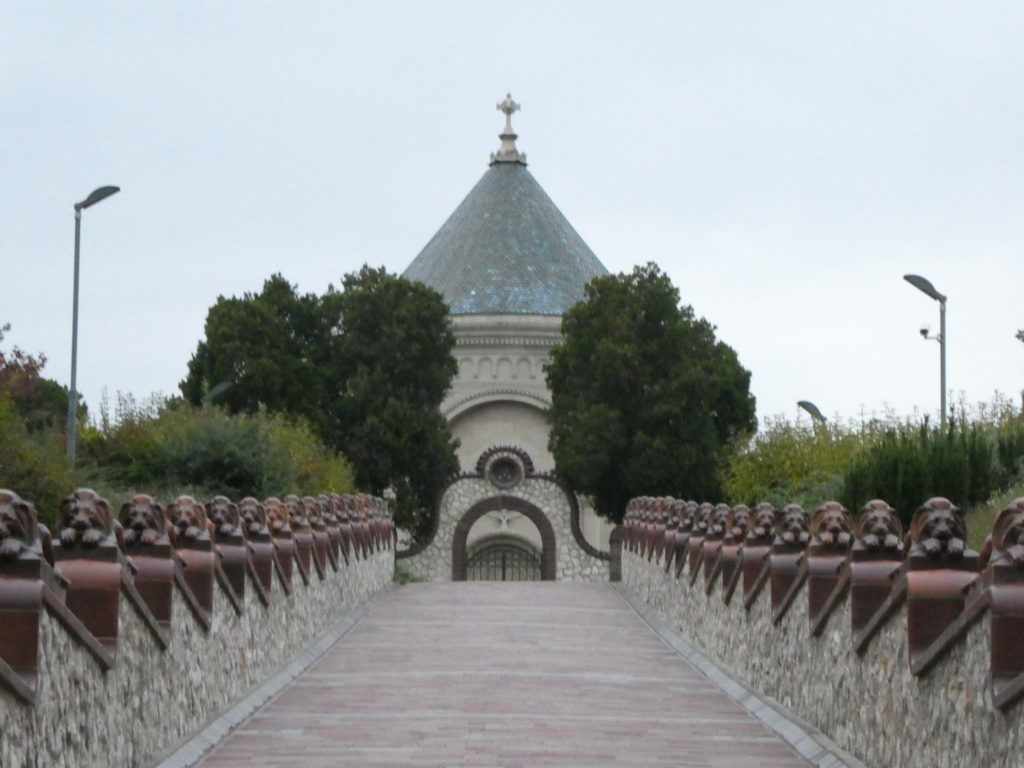 HOW TO GET TO PECS
From overseas? Pecs has an airport, but you're unlikely to find a plane heading there. Instead, fly to Budapest Franz Liszt International Airport. From here, there are frequent trains to Pecs. Compare flight options from your local airport here.
By train? You can easily reach Pecs by train from Budapest and other Hungarian cities. It is also possible to arrive from Sarajevo or Vienna by train. Check Mav-Start for timetables.
By bus? Buses run to Pecs from all over Hungary and Northern Croatia. We would recommend the train over the bus however.
By car? You can easily get to Pecs by car. Check here to compare car hire prices.
WHERE TO STAY IN PECS
Luxury? Corso Hotel Pecs is centrally located and serves a nice breakfast. Unfortunately, Pecs doesn't seem to have much in the luxury hotel stakes. Book here.
Mid-range? Hotel Therapia is ultra-modern, though it is best if you have a car to stay here. It is up on the Mescek Mountain, not close to the city centre. Book here.
Budget? Ananas Hostel is situated in an old Hungarian house, with a garden where you can relax under the apricot tree! Book here.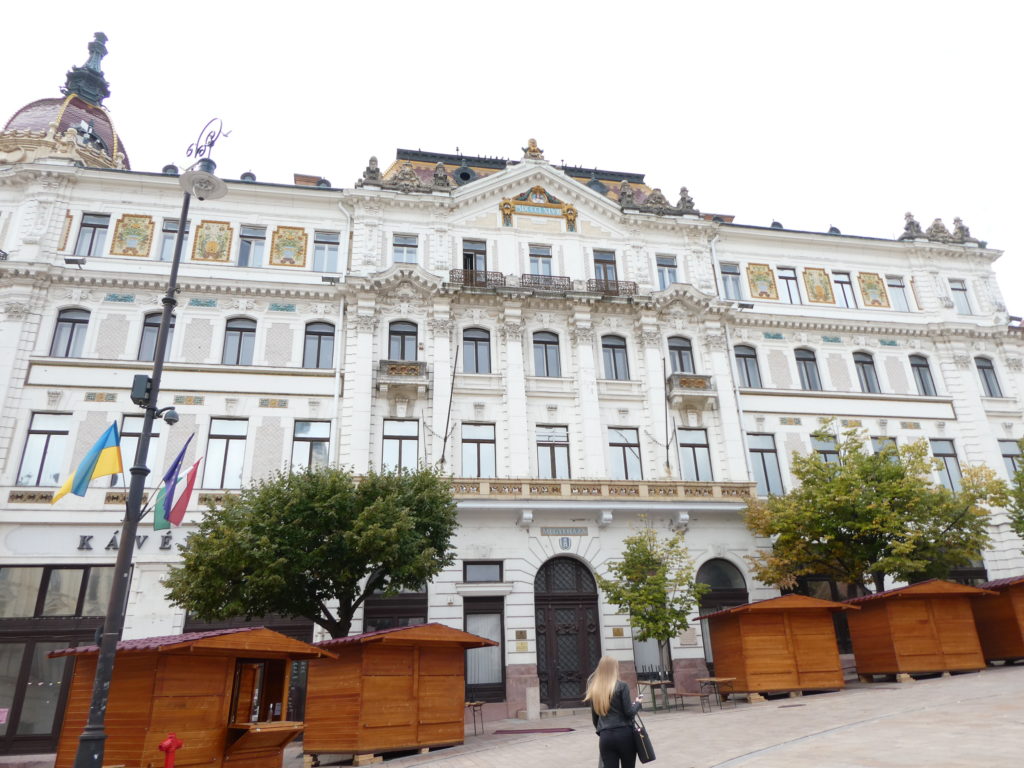 Cheaper and more authentic? Try Airbnb, where you can find some unusual and fantastic homestays in more traditional surroundings. Click our special link to receive £25 off your first stay!
Free? Couchsurfing is a vibrant community of over 14 million world travellers, who host others on their travels.
WHERE TO EAT IN PECS
Romantic? Tuke Wine House serves good food, and has a romantic ambiance. Keep in mind that you often have to book a table in advance. If you're visiting in summer, get a table on the terrace and admire the view of the city.
Best for local food? Tettye Restaurant is somewhat of a Pecs institution. It has a bit of a retro feel to it, but serves large portions of traditional Hungarian classics. Unfortunately, the prices match the portion sizes.
Cheap and cheerful? Oazis is a kebab restaurant on Kiraly Utca. The decor of the interior is rather interesting, and the meals are tasty, filling, and unbelievably cheap.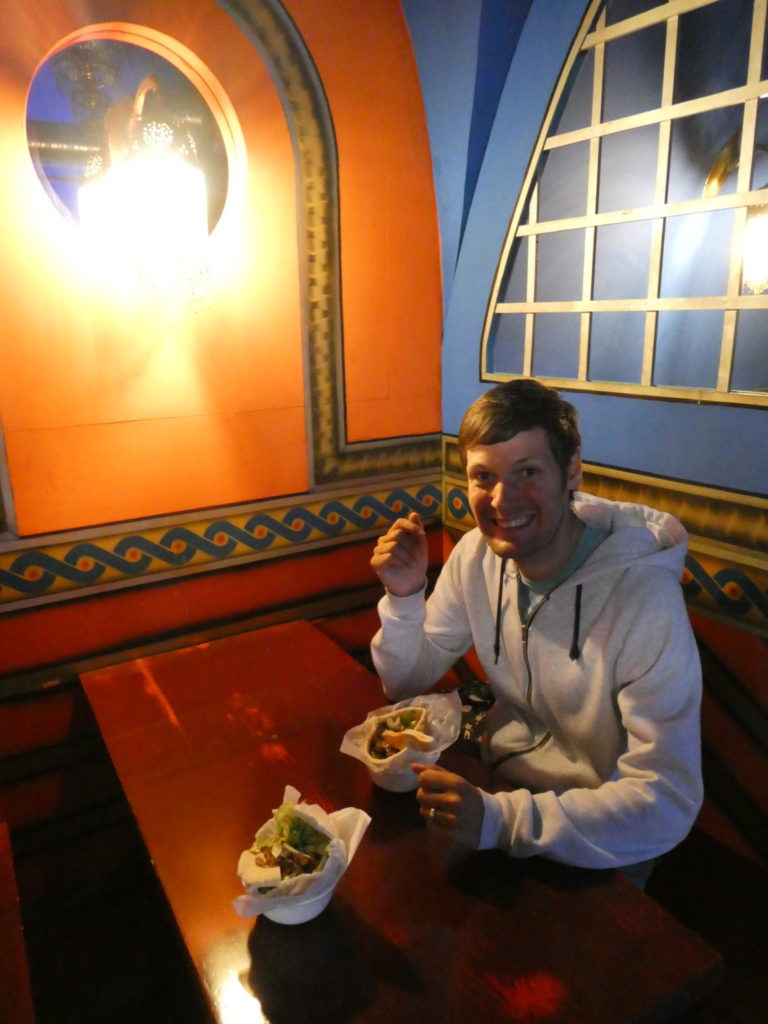 OTHER TIPS FOR YOUR TRIP TO PECS
How to pronounce Pecs? Paych.
Pecs is the probable birthplace of the love locks craze that has seemingly taken over every bridge in the world. The best display of them is near to Pecs Cathedral.
You can see some of the remains of the early Christian cemetery without paying if you are on a very tight budget, or have little interest in them. There is a glass floor over part of it, which you can walk over. We'd recommend paying if you can though.
English is spoken very widely in Pecs. You won't have any trouble communicating. However, it is always worth downloading Google Translate just in case!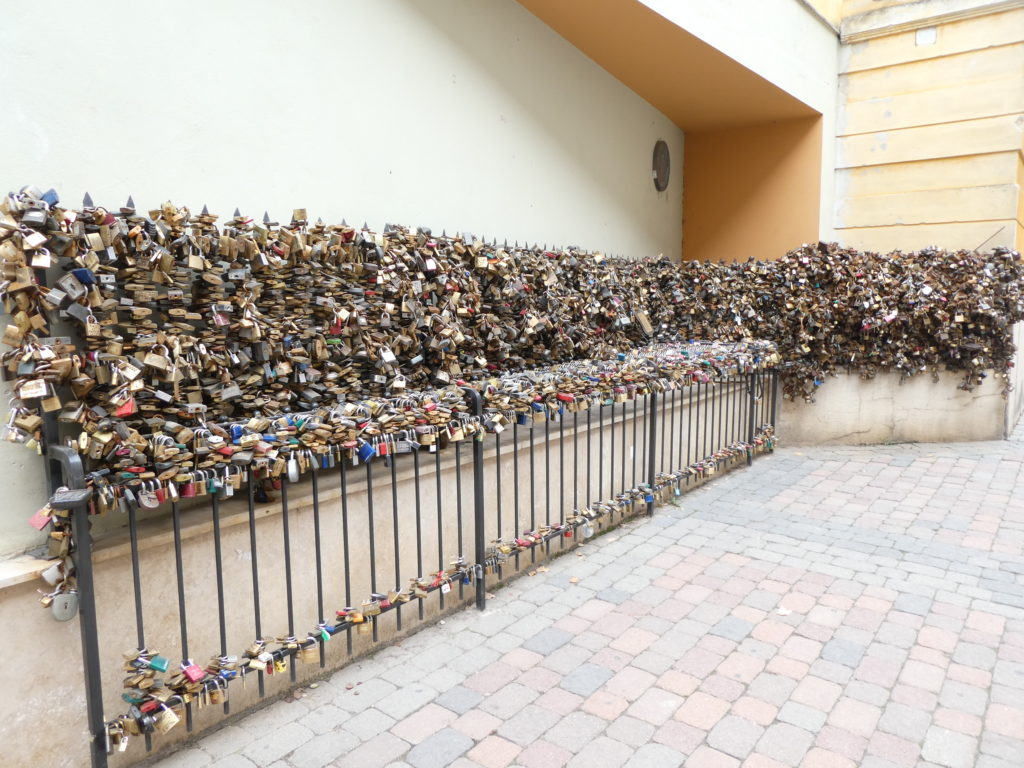 Pecs has a wonderful Mediterranean-style atmosphere. It is the sort of city that you can easily while away just strolling around and enjoying the ambiance.
The city is very walkable. The Zsolnay Cultural Quarter is slightly out of the town centre, yet still an easy walk for most. The only city attraction you may need to get a bus or taxi for is the TV Tower. Whether it is worth the hassle with so much to see is a matter for debate.
Pecs can be visited year-round. For the best weather, visit in the summer – July and August. It isn't as touristy as other cities, so the crowds won't be unmanageable.
The tourist information is superb. They are really friendly, and can point you in the right direction once in Pecs.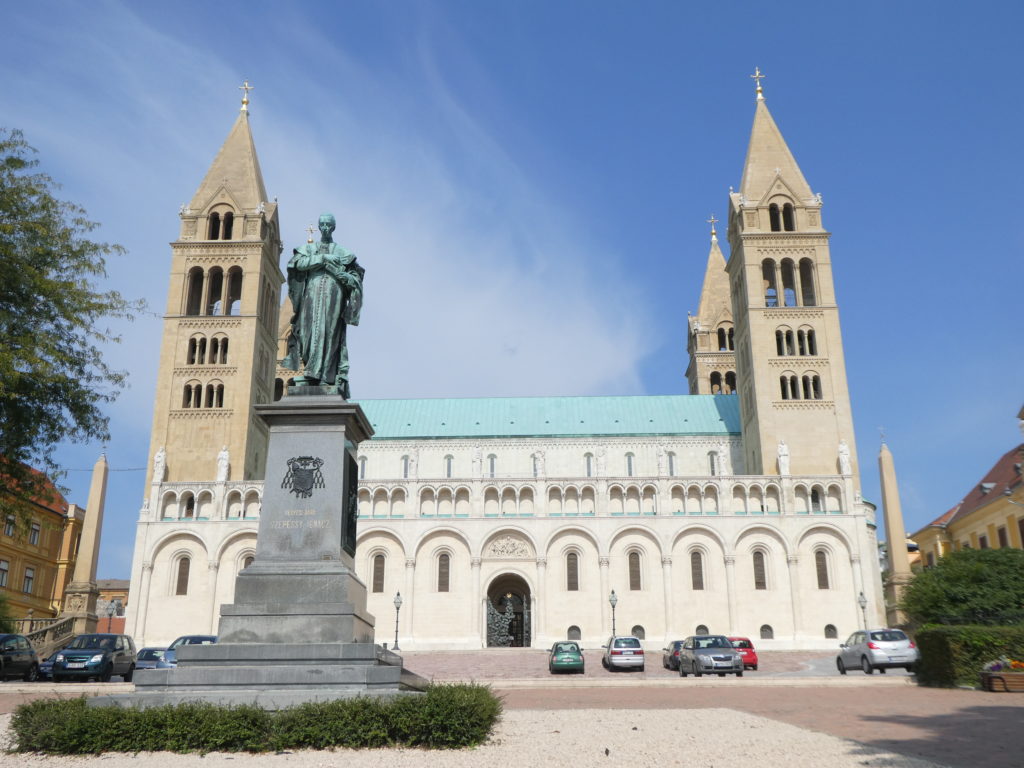 Pecs' highlights can be seen in two days. We'd most definitely recommend spending at least two evenings in Pecs, with a third if possible.
Has this travel guide to Pecs helped you to plan your trip? Anything else that you would like to know?
Like it? Pin it!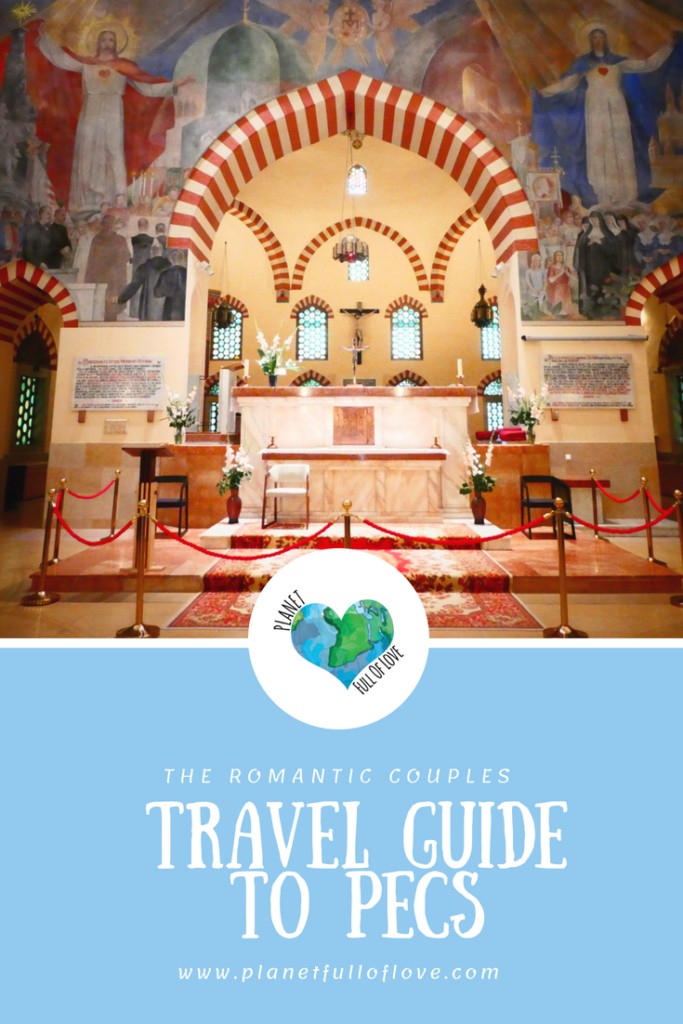 This post contains affiliate links. By clicking them to purchase your flights, hotels, and car hire, the companies involved pay a small commission to us at no cost to yourself. This helps to keep us on the road, creating guides like this one. Thank you for using them!