A picnic on Hampstead Heath is an iconic London experience
Having a picnic with your partner is always an idyllic way to while away an afternoon. We are lucky in England to have many amazing picnic spots. One of the most famous picnic spots of all, however, is Hampstead Heath in London. Hampstead Heath is a huge, ancient park on one of the highest points of London. The view from Parliament Hill is even protected by law! We went for a picnic on Hampstead Heath on a warm summer's day.
Having a picnic on Hampstead Heath is one of the iconic things to do in London. There are plenty of places to stock up on picnic supplies in Hampstead, including a number of tantalising delicatessans. Our picnic was far more budget friendly, as we visited a small Tesco. We went a bit overboard to be honest.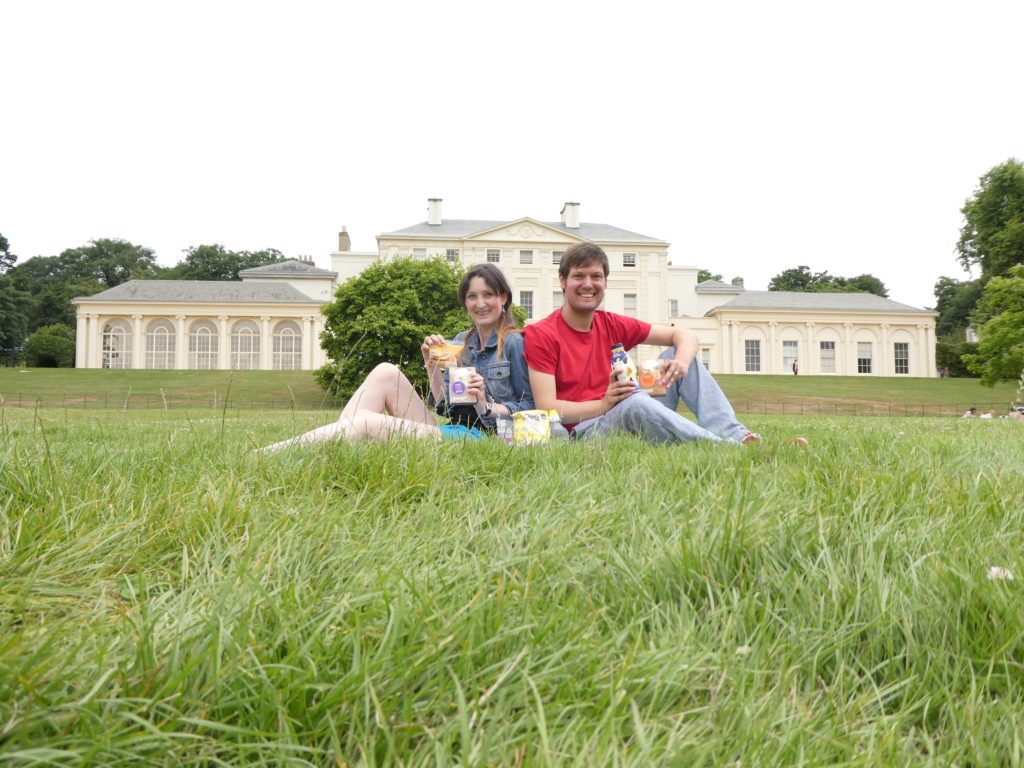 Each of us picked a meal deal, with wraps as our main, popcorn and a fruit bag as our sides, and a banana milkshake for me, flavoured water for Amy as our drinks. Then, we got some cocktail sausages, southern fried chicken straws, peanuts and raisins, chocolate au pain, mini rolls and a packet of custard creams. Plenty!
Kenwood House is an ideal spot for a picnic
You can get a bus from Hampstead to Hampstead Heath. However, we enjoyed the half hour walk up to the northern side of Hampstead Heath. This brought us to Kenwood House, where we decided to have our picnic. Kenwood House is one of the top recommended picnic spots on Hampstead Heath, and allows you the chance to combine our picnic with a visit to the house, which offers free admission.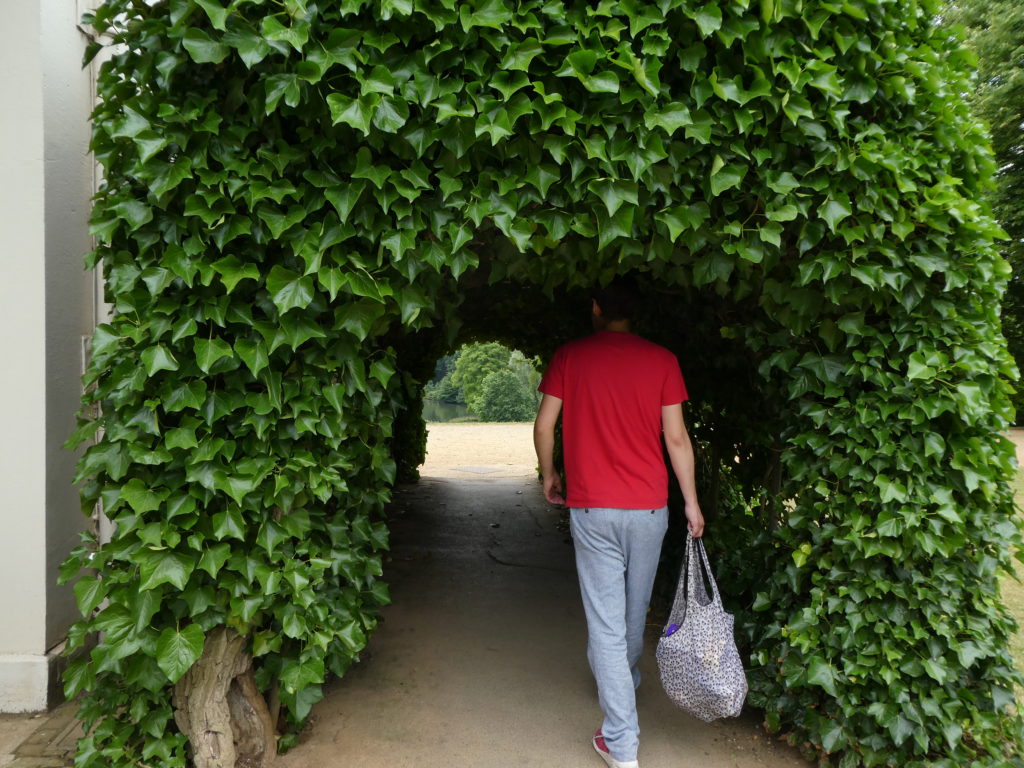 From the house, you'll walk through a very romantic tunnel surrounded by foliage to the large expanse of lawn in front of the south side of the house, leading down towards a picturesque pond. There is masses of space, yet some of the romance for us was taken away by two large groups of very small school children on some kind of bizarre school trip. Anyway, we found a great spot with beautiful views of the house behind us, though we actually sat facing away from the house towards the pond, since there is a downward slope to the grass.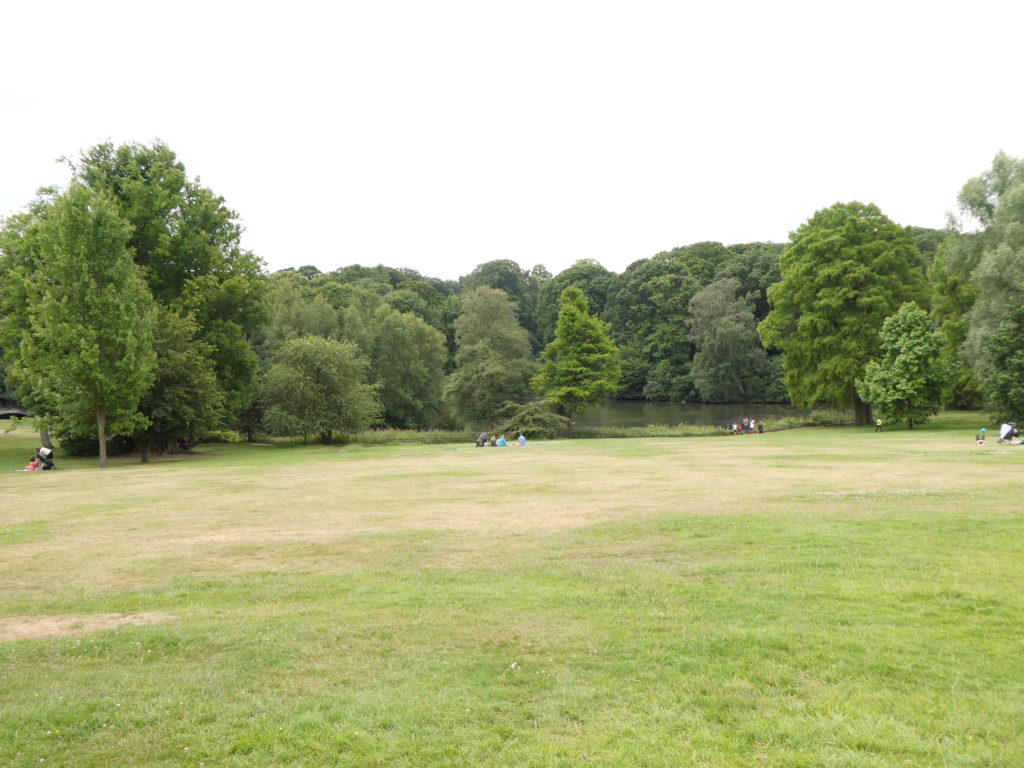 Hampstead Heath is huge, so don't settle on a spot if it's not perfect
We really enjoyed our picnic, and the romantic views. However, we never felt quite at ease with all of the energetic children running around. We decided to relocate somewhere quieter, walked over to the side, much further away from the house. However, strangely enough, it was nicer here, since we could actually see the house whilst we ate, unlike before. It was much more peaceful here, with just a couple of small adult groups dotted around. Hampstead Heath is so large that if your picnic is being compromised a bit, it is easy to move elsewhere.
We actually ate most of our picnic supplies, surprisingly even the whole packs of cocktail sausages and southern fried chicken straws. The only things we didn't eat at all were the mini rolls and custard creams, saving them for later. We also didn't finish the peanuts and raisins. After we had done enough picnicking in these idyllic grounds, we headed over to Kenwood House. We'll write about the house very soon.
Have you ever had a picnic on Hampstead Heath? What is the best place you've ever had a picnic?