Majorca is the largest island in Spain's Balearics. Indeed, its capital, Palma, is the capital of the Balearics. This beautiful sun-kissed island is hugely popular as a holiday resort, particularly with tourists from Britain and Germany. Its large number of beaches, and tourist amenities are responsible for this. The main language on the island is Catalan, with Spanish also widely spoken. You shouldn't have too many language barriers if you only speak English, however. Here are some of our top tips for your Majorca trip.
VALLDEMOSSA
This pretty town in the West of the island is bursting with charm. You can wander its cobbled streets, admire its plentiful churches, and gaze at awe-inspiring views of the valleys below. Make sure to visit the archduke's palace, Son Marroig, which has dramatic ocean views.
MARINELAND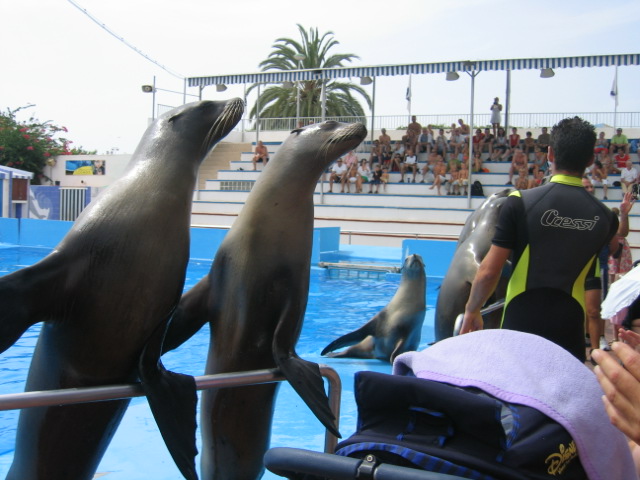 For a fun-filled day out, try Marineland. Much more than an aquarium, it has top quality dolphin and sea lion shows. The parrot shows are not to be missed. You can also get very up close and personal with a penguin, if that is more your thing.
CAVES DEL DRACH
The intriguing name translates to 'dragon caves', and they are a collection of four stunning ancient caves. You should definitely add a trip here to your itinerary. Your visit will end with a short classical music concert performed by musicians on a boat, on the underground lake!
MAJORICA PEARLS
Majorica pearls are the closest that imitation pearls can get to the real thing, and have been made on the island since 1890. The factory tours are free, and show you the artisans at work. Of course, this is a ploy to get you to buy some pearls. However, you will find the whole experience informative and pleasant. It may be hard to resist splashing out though, be warned!
PALMA CATHEDRAL
One of the icons of the island is La Seu, a Gothic Roman Catholic cathedral located in the capital, Palma. The cathedral was built between 1229 and 1601, and has one of the tallest naves of any Gothic cathedral in the world. Antoni Gaudi had a role in early 20th century restoration work.
WESTERN WATER PARK
One of the best water parks around, there are three distinct areas, themed after cowboys and indians. If you are feeling brave enough, you could try the eleventh tallest slide in the world!
PIRATES ADVENTURE
A stunning dinner show featuring acrobatic stunt performing pirates! How could you not have fun? The show is amusing and dramatic, and all drinks are included! An adult version called Pirates Reloaded might be more suitable for couples without children, and has an electric atmosphere.
Have you been to any of our top tips in Majorca? Is there anywhere else that you recommend?