Stoke-on-Trent is our home city, and we consider ourselves to be in the know when it comes to great events and things to do. In fact, there is little we haven't done! Even so, new places open up all the time, especially in Stoke-on-Trent. It is currently an exciting city, bidding to become the UK City of Culture 2021. One of the first things we did when we set up Planet Full Of Love was to write a Romantic Couples Guide to the area. It is based on our favourite things to do in the city. Most were cultural, such as theatres and museums, and many were in the city centre (our favourite area of the city). Therefore, here are ten MORE amazing things to do with your partner in Stoke-on-Trent.
If you are local, please bookmark our page. We have HUNDREDS of great ideas of things to do in the city – way more than the tourist information centre will have! Despite our love of travel, we are passionate about the great things that happen in our local area. Many locals talk the area down, as a result of the brighter lights of Manchester and Birmingham in either direction. Don't! There is so much to do in Stoke-on-Trent that you should never, ever get bored!
STAR BIKERS EGG & TOY RUN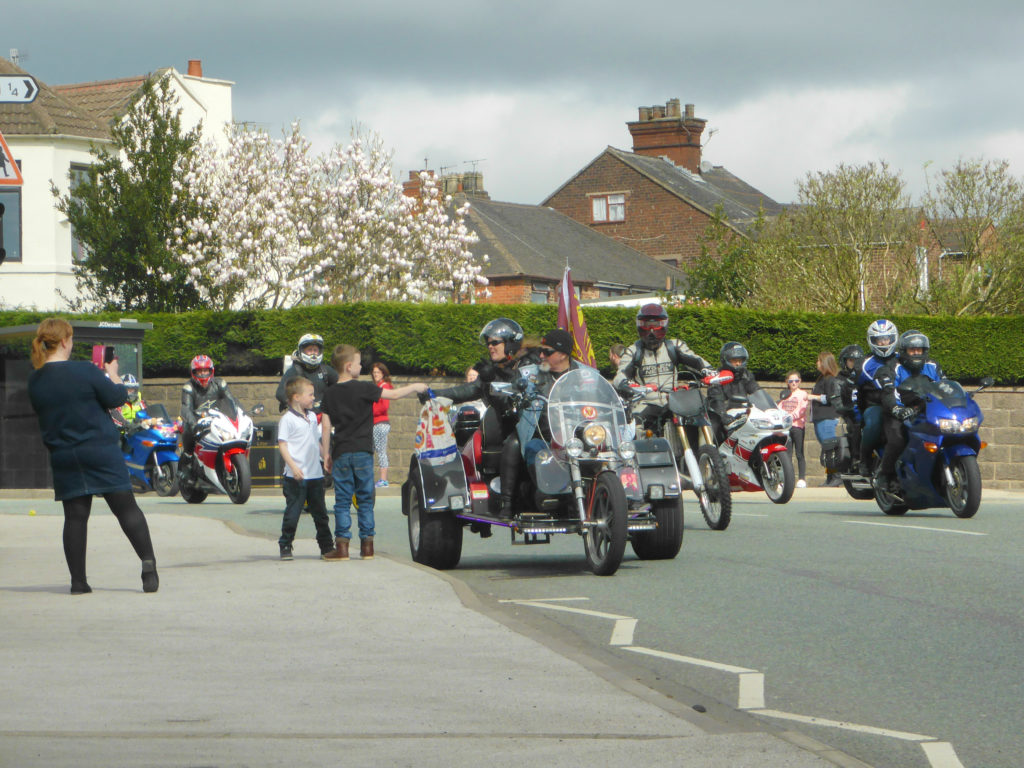 One of the most heart-warming scenes in the city is the Star Bikers Bike Runs. They do two each year, the Easter Egg Run, and the Christmas Toy Run. This isn't no flash in the pan, either. They are coming up to the 40th anniversary of doing them. Standing on the 14-mile route and cheering them on is something of a tradition for us. You can donate easter eggs or cuddly toys to the riders as they pass, which will be presented to underprivileged youngsters. Many of the riders dress up in wacky costumes. There are few more joyful images than a Christmas tree riding past on a motorbike!
INDEPENDENT SHOPS IN HANLEY
We did a whole post about the emergence of so many cool, niche stores that have opened up in the city centre. The main hub for the stores is Piccadilly, a pedestrianised street in the Cultural Quarter. It is home to the Regent Theatre, as well as many chic eateries, and stores such as 51-53 Store, Bambu, and Resole. Check out the main post here for a more in-depth guide.
MAZART STUDIO
You can have a most enjoyable day out together at MazArt, in Scholar Green. Artist Marion Dutton will teach you to paint, using all manner of materials. We have attended two of her classes, and used both oil paints, and acrylics. She is a great teacher, and will help you to create something that you will be extremely proud to take home.
BIRCHES HEAD PUB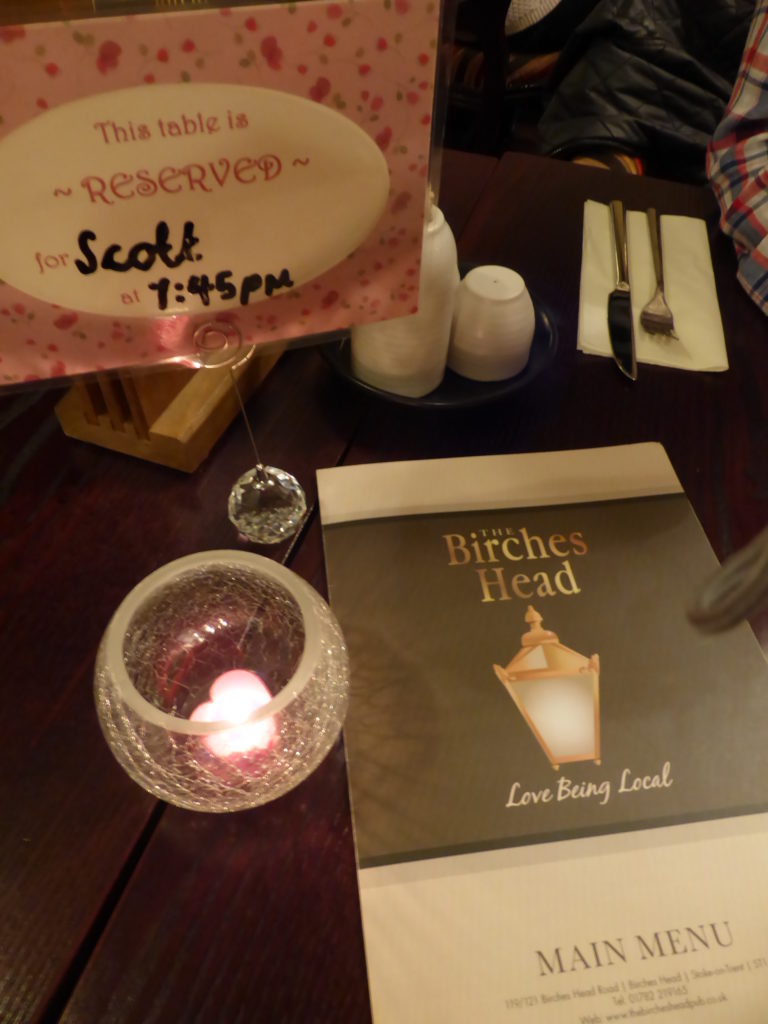 This pub used to have a bit of a bad reputation. It was not unfounded, as Scott once performed there whilst a fight took place. However, the new owners have turned it round like you wouldn't believe. They now offer extremely high quality pub grub, with generous portion sizes. The atmosphere can be rather romantic, if you go during the week when it is quieter.
SLACKLINING @ KILNWORX
Kilnworx is a climbing walls centre in Burslem, set in a former church. However, on our most recent visit, we didn't do any climbing. We decided to use the slackline that is set up. They are something of a rarity, really. It is a bit like walking a tightrope, yet also kind of the opposite. Instead of being tight, the line is slack (hence the name). This makes it just as much of a challenge to cross. We spent hours egging each other on, before we managed to make it across.
FASTLANE KARTING
We have been to this fantastic indoor go-karting arena a couple of times now, and it offers a really exhilarating experience. Their arrive and drive sessions are no-nonsense fun. They will kit you up in a full racing suit and helmet, and off you go. Once in the kart, put the pedal down as much as you dare and race each other to the finish line!
CONTINENTAL MARKET
A more recent tradition in Hanley is the Continental Market. They seem to arrive every now and then, to much acclaim. As well as unique crafts and gifts from around the world, the main attraction for us is the food stalls. Singing French bakers, and kangaroo burgers are some of the things you can experience. We always have at least one Bratwurst sausage each time they set up camp.
Have you tried any of these Stoke-on-Trent date ideas? There'll be loads more to come, but please let us know in the comments if there are any that we have missed so far!