Another adjoining county to Staffordshire, Cheshire is a mostly rural area with some fascinating towns, villages, and attractions. You may be familiar with Cheshire Cheese, or the Cheshire Cat. Famous people from Cheshire include Wayne Rooney, Gary Barlow, Harry Styles, Lewis Carroll, and Daniel Craig. There is certainly a lot of potential for romance in Cheshire, and here are some of our favourite Cheshire date ideas.
CHESTER ZOO
The UK's top zoo has over 15,000 animals and 500 different species. In fact, it is probably one of the best zoos in the world. Amy had a day as a zookeeper here, feeding the giraffes and coatis, which ranks as one of her favourite childhood experiences. We have been on numerous occasions, and it really is amazing. Don't miss the jaguars, elephants, black rhinos, and a free-flying bat enclosure!
CHESHIRE OAKS
This designer shopping outlet is the largest in the UK. It was the first designer outlet village in the whole of Europe, opening in 1995. It sells all kinds of designer goods, with discounts of up to 60%, as they sell last years items. They have everything from Nike and Adidas, to Burberry and Hugo Boss.
BYLEY FIELD TARGET CLUB
We had a brilliant day at Byley Field Target Club learning to shoot, and plinking away. They are very encouraging to potential new members. Your day involves going around the woodland course with a sharpshooting expert. We got the chance to shoot at all of the many targets, and found out that Amy was something of a natural. Find out who is the best at shooting in your relationship.
CHESTER WALLS
The Chester City Walls were built by the Romans in around 70-80AD. Their history is long and fascinating, with reinforcements made during the English Civil War. Since then, they have been more of a tourist attraction, and you can take a stroll around almost the entire historic city of Chester on them. You can check out the many medieval towers, and the gorgeous Victorian Eastgate Clock.
CHESTER GHOST TOURS
Another fantastic way of seeing Chester is on one of the Chester Ghost Tours. Described as the 'Ghost City', Chester has had hundreds of ghost sightings and can claim to be the most haunted city in Britain. These fantastically entertaining tours are available on Saturday evenings, and are well worth doing.
MOW COP CASTLE
This wonderfully scenic folly in Odd Rode was built in 1754. It looks like something out of a painting. Therefore, a perfect date idea, and one that we very much enjoyed, is to take your sketchpads along and draw the vista. There are few better places to do so.
TOUCH RUGBY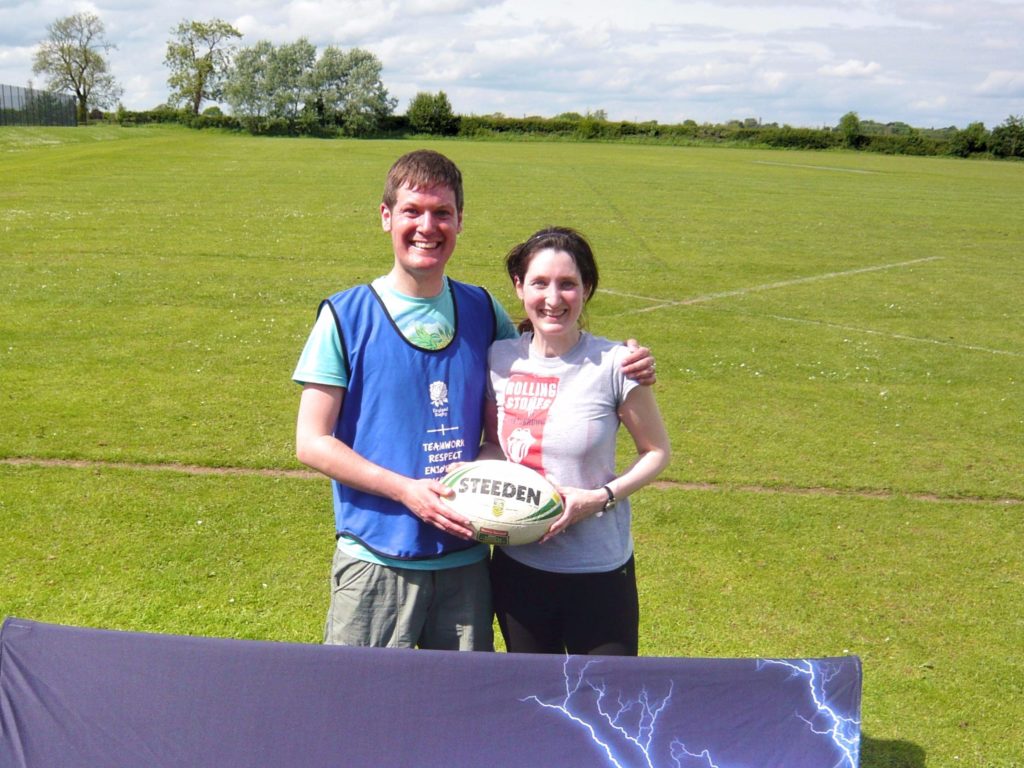 Crewe and Nantwich RUFC run social touch rugby sessions on Saturday afternoons and Tuesday evenings. They offer the chance for you and your partner to play in a team sport together. The sessions are completely inclusive and you will find people of all ages and both sexes all playing together.
CHESHIRE PHOENIX
Cheshire Phoenix are a professional basketball team that play their games at Cheshire Oaks Arena. Their games are loads of fun to attend, and you will see some of the country's top basketball talent on display. The atmosphere at the games is perfect for a date night.
CATALYST
This science museum in Widnes focuses on chemistry and the history of the chemical industry. There are loads of hands-on experiments to try out, as well as great live shows in the Alchemy Theatre. The museum is housed in the building built as the first chemical factory in the area. They also have a glass lift and a rooftop observation deck, which offers great views.
GO APE!
Go Ape! in Delamere Forest is one of the best locations we have found for a treetop adventure course. The views from the tree canopy of a forest are hard to beat. Delamere Forest is the largest wooded area in Cheshire, so it is quite a thrill to be at the top of it looking down. What's more, you come down from each section via a thrilling zip wire!
What are your favourite date ideas in Cheshire? Please do let us know in the comments.