Touch Rugby is a sociable and inclusive team sport that you can play with your partner
We headed to Nantwich for this secret date – touch football! There are three main variants of touch football. They are based on American football, Australian rules football, and rugby. England is more a rugby nation, so we went with touch rugby. You should be able to find an opportunity to play the others in the UK too. It just might take a little more searching, or potentially travelling a little further. Touch rugby seems to be very popular in the UK, inclusive, and sociable.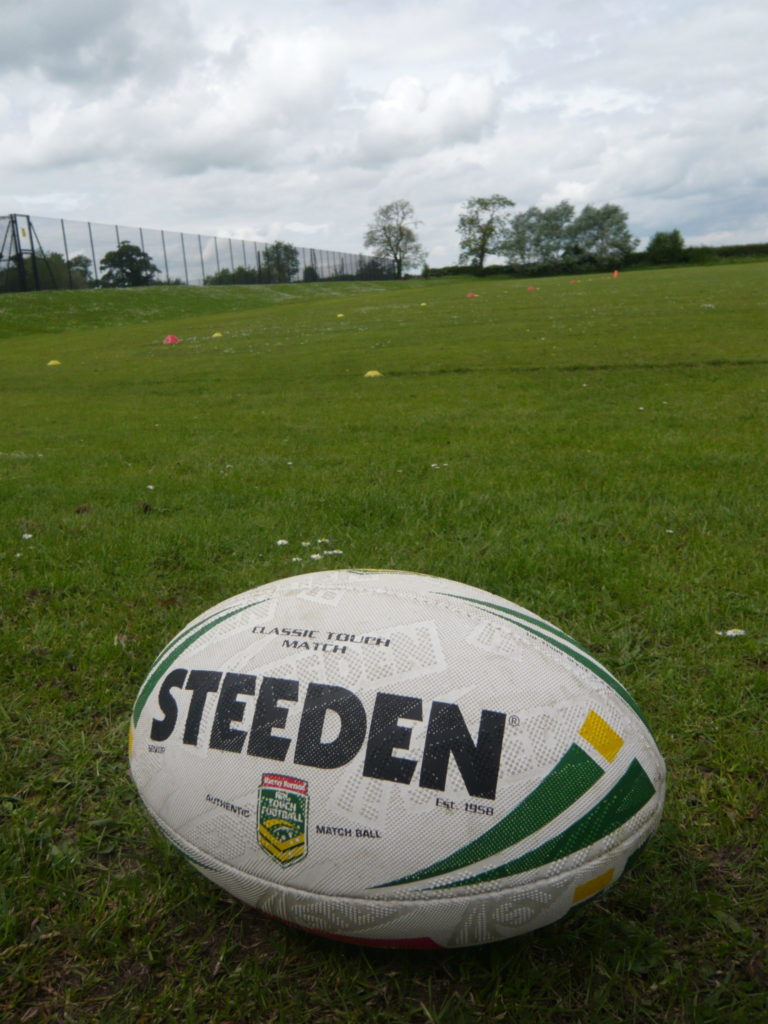 Crewe and Nantwich RUFC run sessions on Sunday afternoons. We had arranged with organiser Jules for us to go along. He warmly welcomed us and told us a bit about the game. The sessions take place at Malbank High School's playing fields. While the pitch was being marked out with cones, we got to try out one of the special touch rugby balls. We practiced putting the ball down and stepping over it. This might sound odd, but it is what you have to do when you get touched. We also practiced running and throwing the ball behind us to each other. Some of our initial efforts were pretty lame!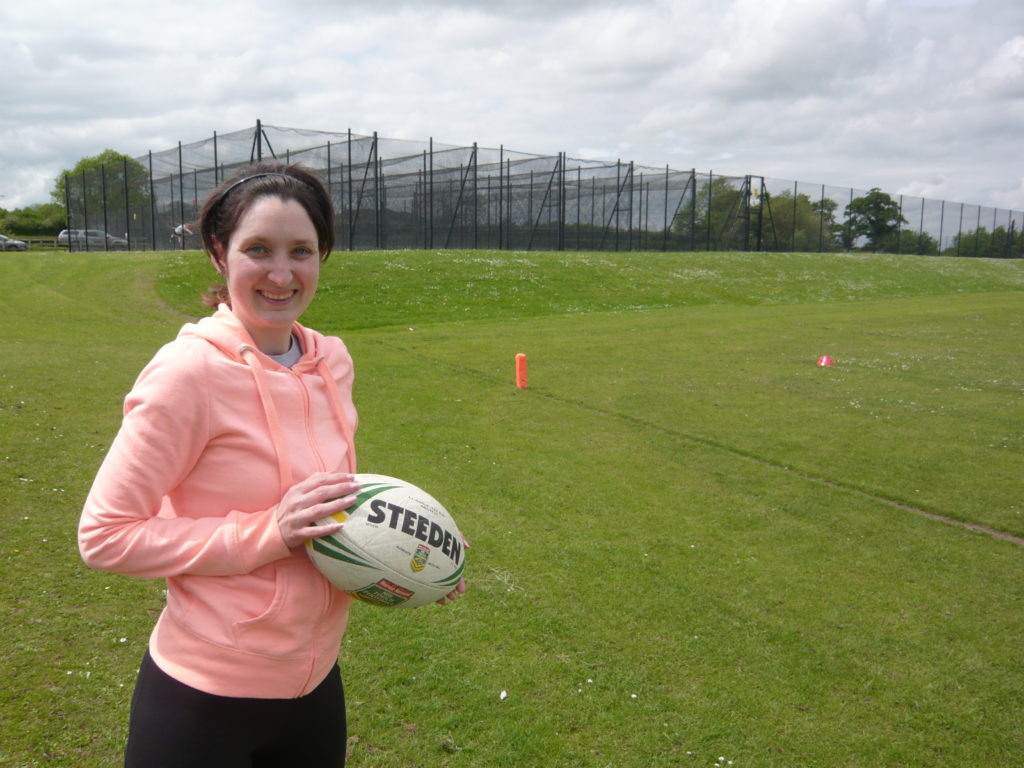 Touch rugby has a friendly atmosphere and it is easy to pick up the rules
There were twenty people there in all, and for a game you usually have six players per side. Often, they have enough players for two games, but they had a competitive tournament the day before. We were sorted into two teams. Unfortunately, we were put on different teams, but this was because we were both assigned a mentor. This was a brilliant idea, as it meant that we were made to feel a part of the game. Our mentors talked us through the finer points of the game as we played. We started off with a warm-up match, with everyone on the pitch. We were just shadowing our mentors, and they were telling us what to do.
Mostly, it seemed that the simplest, most effective thing to do was to run forwards with the ball, and effect the touch yourself. Then, place the ball on the floor, step over it, and let someone else take it further up the pitch. You get six attempts to score a try before possession is handed over. After the warm-up, we began the real game. As newbies, we didn't count towards the six person team limit. We were soon getting stuck in, and worn out. It was a hot day and you do a lot of running! At one point, I was running in for the touch, and Amy stuck her hand out to touch me. However, she managed to slice my face with her nail. Ouch.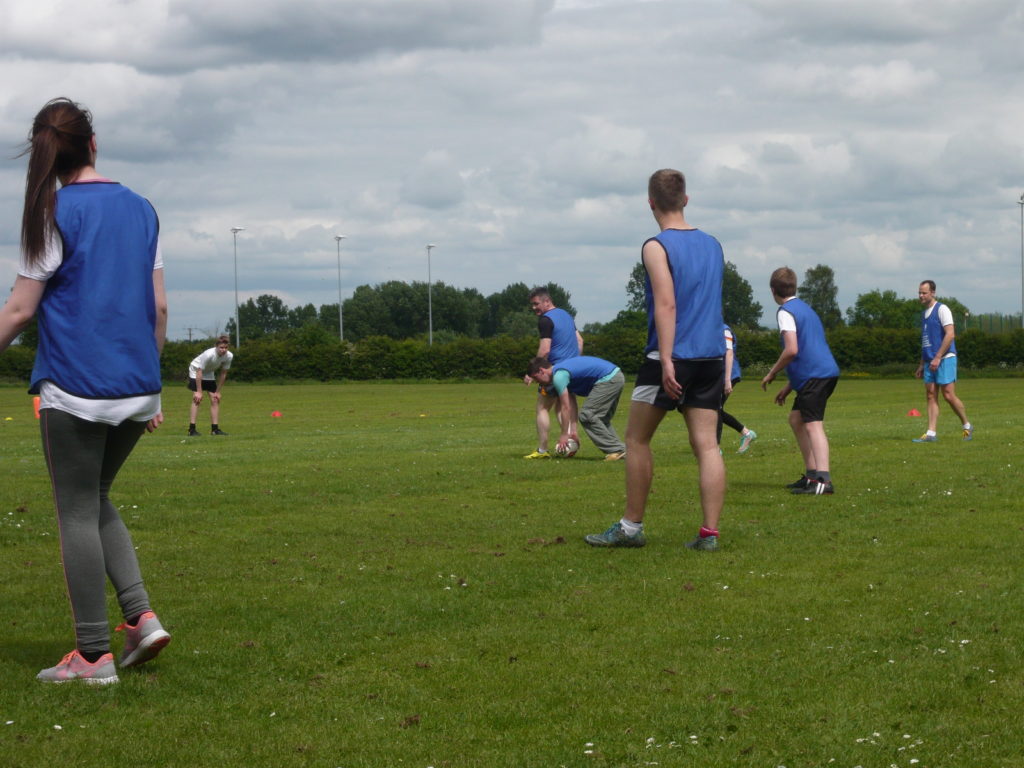 Touch rugby offers a great way to get fit and have fun
We both had just the one break in the hour and a half session, so it was really good exercise. Amy ended up scoring a try, with help from me not knowing what I was doing. Apparently, I was offside, so Amy was free to score a great try. I got one myself a bit later on, so it was nice to say that we both scored a try. There was a huge mix of people, from like eleven year old kids to burly older blokes, and both sexes too. We were surprised by how many women and girls actually played rugby.
Touch rugby is the perfect game to get everyone involved. We both loved it, and kind of fancy going every week! The first session is free, but future sessions would cost £3 each. I'm not sure we can spare the time at the moment. However, this is a perfect way for you and your partner to have fun with each other whilst getting fit. There aren't all that many competitive team sports that are so inclusive as this. Anyone can have a go, and we highly recommend you do so.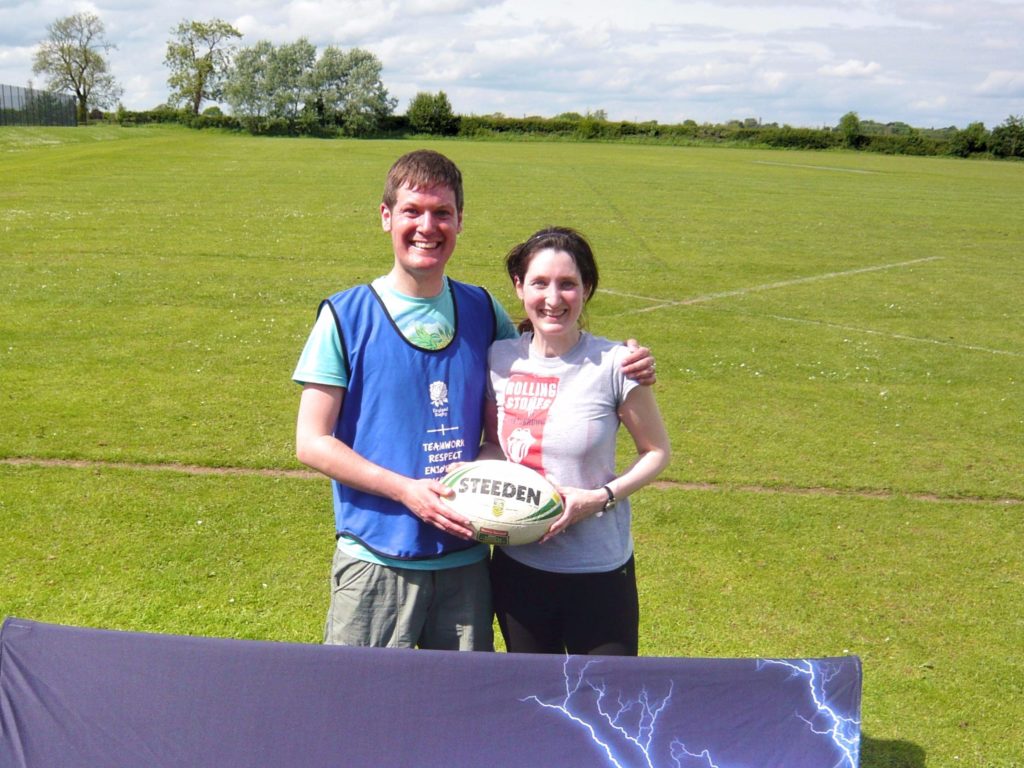 Have you ever played touch football? Do you think that it is a good date idea?