Stoke-on-Trent recently got the great news that it has been shortlisted for UK City of Culture 2021. It is competing against four other cities for the prestigious title. We are fully behind Stoke-on-Trent's bid, as it is a city filled to the brim with culture. We've seen many hundreds of cultural events in the last ten years that we have lived mostly in the city. Here are some great examples of places to visit to see what a great cultural city Stoke-on-Trent is.
REGENT THEATRE
This awe-inspiring art deco theatre is one of our favourites in the world. It opened in its present form in 1999, but in the past has seen shows from The Beatles and Stevie Wonder. We have been to well over a hundred shows here together over the past ten years or so! Despite our appetite for trying new things, live entertainment is our 'thing'. We can't get enough of the world class shows that they bring to the city.
In the main, the theatre is famous for its West End musicals. However, it also shows top class plays, opera, ballet, live music, comedy, and an award-winning annual pantomime. Some of the shows we have seen here include Blood Brothers, West Side Story, and War Horse, as well as Diversity, Michael McIntyre, and David Essex. A trip to the theatre is much classier than a trip to the cinema. You also (usually) get an intermission where you can discuss the show or get a drink.
ROBERTO'S PIZZA HOUSE
This traditional Italian trattoria wouldn't be out of place in Italy itself. It has a very cosy atmosphere, and the walls are surrounded with signed photographs of the legendary stars that have dined here over the years. The bar area has a quaint little roof. Also, the open kitchen means you can see when your pizza (highly recommended) is ready! With the checked tableclothes, pretty little railings and open wooden beams completing the look of this slice of the Mediterranean in Stoke, you can't go wrong with a date here.
MILLER AND CARTER
A more upscale, but still informal, dinner option is Miller and Carter, in Talke. This stylish steakhouse is part of a chain, but everyone in the area seems to love going here for a special occasion. The low lighting sets a romantic mood.
WINTER WONDERLAND STOKE
Only time will tell if this comes back to the city this year. We loved it last year, though. It is located on the former bus station. However, it feels a world away from this site, which was most recently used as a location for a zombie movie! Loads of world class funfair rides to go on together to build that adrenaline, you could also get your photograph taken inside a snow globe and go ice skating together. Christmassy is always romantic, when it is done properly.
MITCHELL ARTS CENTRE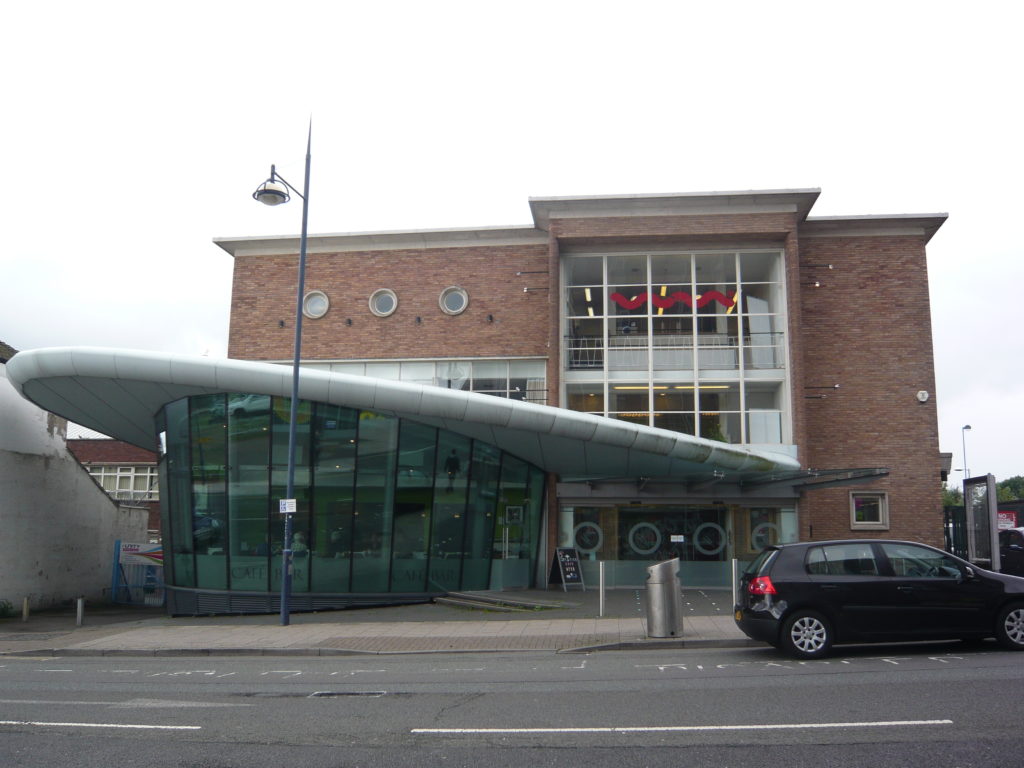 We saw the grand re-opening of this community theatre back in 2011, and have been back a few times since. The Mitchell is named after Spitfire designer Reginald Mitchell, a local man, to whom there is a great exhibition on at the moment. All sorts of local groups perform here, as well as touring shows and the 6 Towns Radio Awards, which is always a great occasion. Based upstairs is the rather intriguing Wavemaker, who aim to inspire and support makers and entrepeneurs across the city.
APPETITE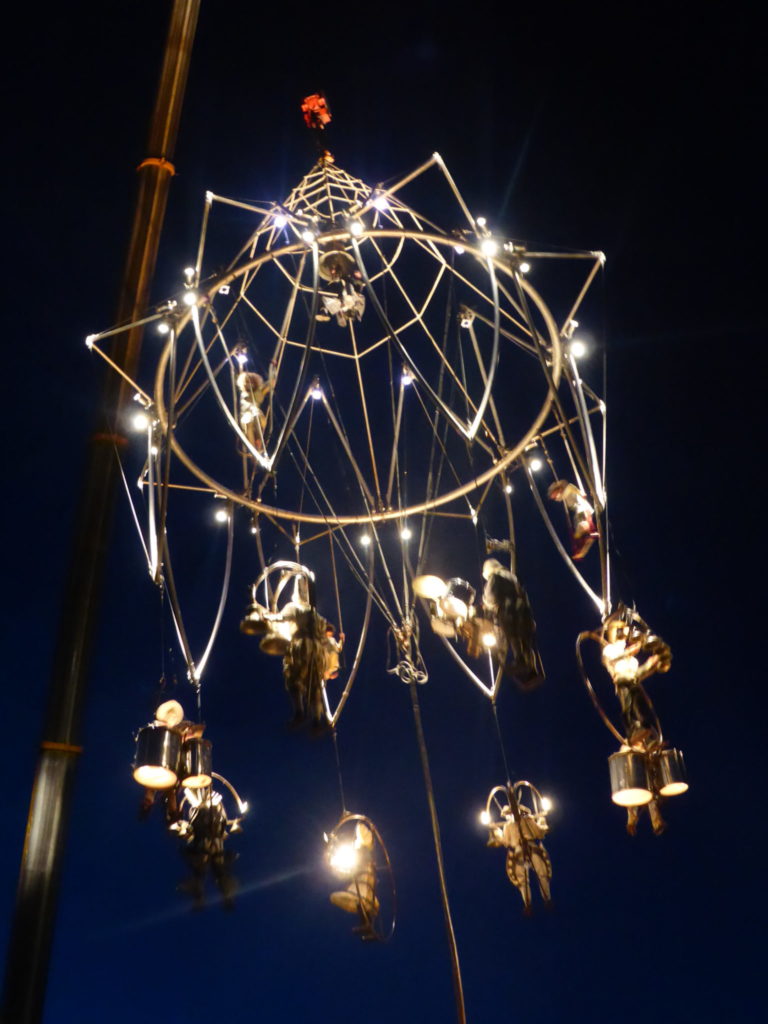 Appetite is a long running programme that encourages people in the city to experience the arts. They do this through dazzling events and some of the most remarkable performances you could ever wish to see. Their annual Big Feast event in August is particularly recommended for a great taster of their work, but their large scale events are second to none.
THE SUGARMILL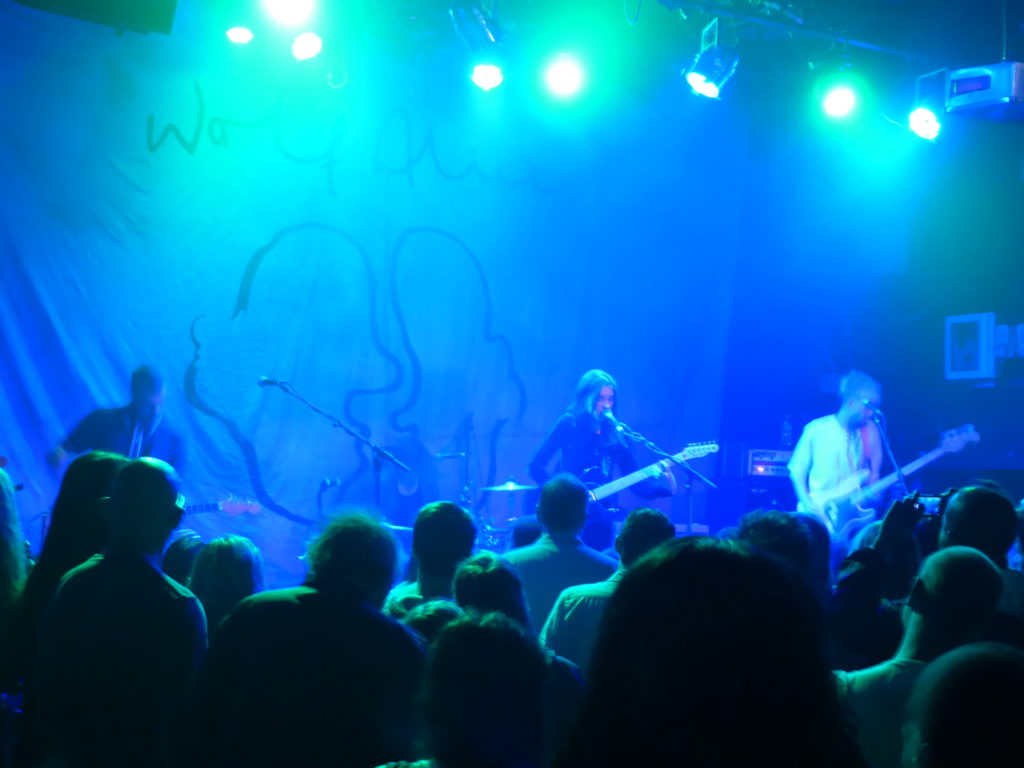 This nationally acclaimed music venue in Hanley has won NME'S Midlands small venue of the year award on numerous occasions and it is no surprise. We have seen everyone from Coldplay, Catfish and the Bottlemen and The 1975, to Martha Reeves and The Undertones here. Scott has performed here on numerous occasions, and can attest to how professional the setup is.
Are you backing Stoke-on-Trent's bid to be UK City of Culture 2021?