Llanberis Waterfall: Off the beaten track
On our recent trip to Llanberis, in North Wales, we discovered something that not even all locals seem to know about. It is an amazing waterfall, that seemingly has no name! There is a signpost to it if you look hard enough. However, it simply states 'waterfall'. We got some great directions from a lady on the desk at Electric Mountain, but still struggled a bit to find it.
We saw a bit of a stream and got quite excited, but ended up walking onto someone's property. It wasn't the waterfall after all. Luckily, an old lady came walking by, who directed us properly. A steep climb past an uprooted tree and the tracks of the Snowdon Mountain Railway, leads to the first observation point.
The waterfall is very spectacular, and looks like a giant waterslide, though very steep. You can also see the Electric Mountain from here. If you climb higher up the path, you can actually access the top of the falls. You'll probably have it all to yourselves. Being at the top of a waterfall with Amy always makes me nervous, as she is always so confident compared to me. Today was no exception. She wanted to clamber all the way down to a rocky area very close to the waterslide part of the falls.
It should be fairly safe, but you'll need nerves of steel!
To get down, you'll have to pretty much use your rock climbing skills, especially as it is likely to be all wet as well. The rocks do seem fairly safe to be fair. Of course, Amy wanted to go right to the edge, and then made me do the same. I grabbed onto a tree to steady myself! Here, the falls are right next to you, with a little pool area, before the waterslide type drop.
If it has been raining, the falls are very impressive and powerful. You'll have to use those rock climbing skills again to get back up to the road. If you're in the vicinity, it is well worth seeking out this off-the-beaten-track attraction in Llanberis.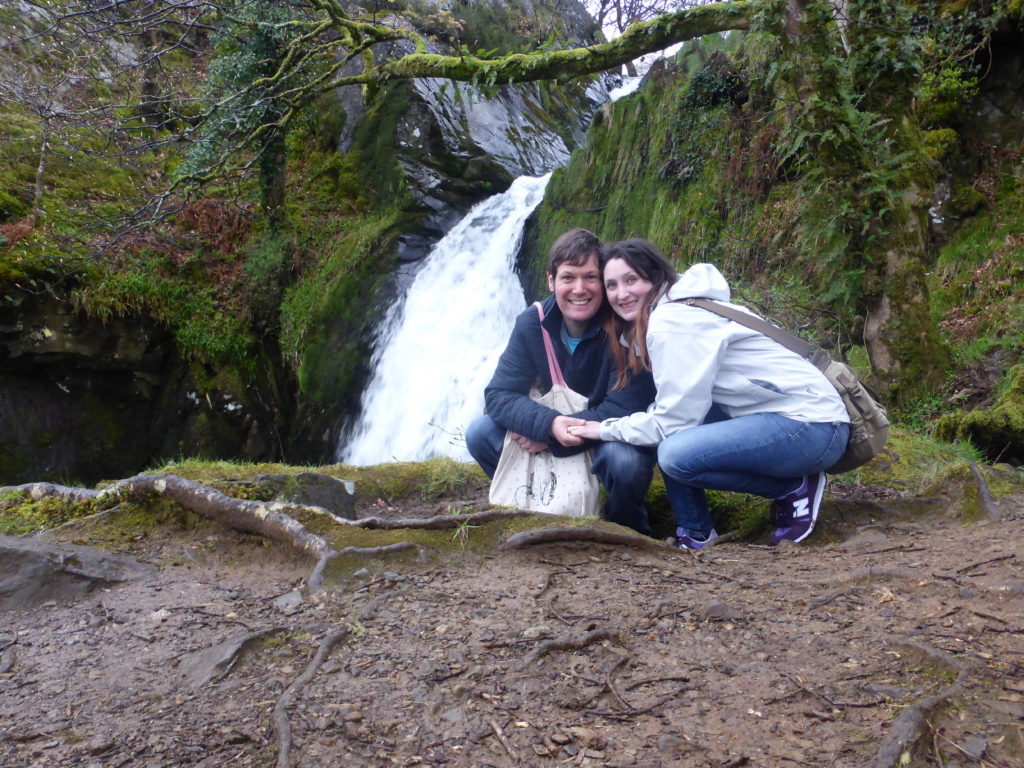 Have you ever found the Llanberis Waterfall?