After our experience horseback riding, we spent some time looking at the best places in the world to try it. If you would like to try horseback riding, then you will struggle to find anywhere better than these locations around the world.
Cappadocia, Turkey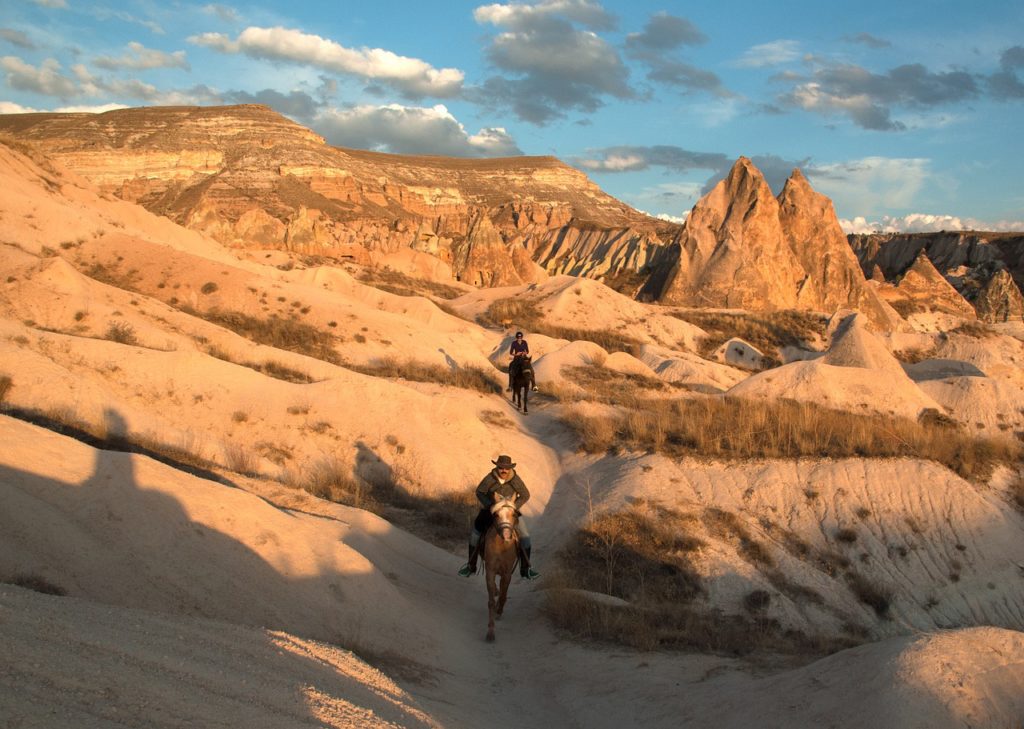 A dream location of ours anyway, to go horseback riding here would be sublime. It is very popular too. Cemal Ranch, located near to Ortahisar village, is the perfect location. They take you through local vineyards, secluded valleys, traditional villages and of course the famous 'fairy chimney' rock formations. The stunning panorama at Ortahisar Castle are a sight to behold!
Okavango Delta, Botswana
Horse safaris are undoubtedly one of the most memorable ways to see the African wildlife. Okavango Horse Safaris look breathtaking. You can canter alongside a giraffe, and watch from high as herds of buffalo or groups of elephants pass by. The horses are sensational too, including their home-bred 'Botswana Warm Bloods'.
Jackson Hole, Wyoming, USA
Jackson Hole offers some of the most scenic riding in the world. Teton Horseback Adventures is just a mile away from the National Park. Cross the creeks, and venture into the woods, where you may even see a bear if you are lucky (or unlucky!).
Valle De Bravo, Mexico
Just a few hours from Mexico City is the town of Valle De Bravo, founded on a former Aztec sacrificial site. Nowadays you can explore the forested hills from the colonial-style hacienda, and climb rocky outcrops in the mountains. Up here, you will have unbelievable views of the stunning lake, and you may even get to see Monarch butterflies, who make the hills their home from November to March.
Hovsgol Province, Mongolia
Lake Hovsgol in Mongolia offers a rather unique experience. You get the chance to visit this remote area, and experience one of the last remaining nomadic horse cultures in the world, and ride with them! You will get the chance to visit the herder's families, experience their hospitality, and explore untrodden paths, forests, mountains and rivers.
Masai Mara National Reserve, Kenya
Part of the Serengeti National Park, Masai Mara is still the home of the Masai tribe. On these horse safaris, you will share your camp with them, and perhaps ride amongst the migrations of wildebeest and zebras!
Torres Del Paine National Park, Chile
Eco tours in Patagonia ride through ancient forests, over mountains, and through rivers. Its location between the Andes and the dry, vast Pampas, offers breathtaking views no matter where you look. It is surely a great experience to meet the local Patagonians, and try some of their delicious food too.
Loire Valley, France
The Loire Valley is famous for its chateaus, and vineyards. Chevel & Chateaux offer trail rides straight from a fairytale, passing castles, beautiful parks, and numerous rivers as you go. The French food isn't bad either, and there is even the option to sleep in a castle!
South Queensland, Australia
Australian wildlife such as kangaroos, koalas and wallabies are icons of the country. You can spot them on a trail in South Queensland. Cowboy Up even offer the chance to learn real cowboy skills such as rounding cattle up.
Maroon Bells, Aspen, USA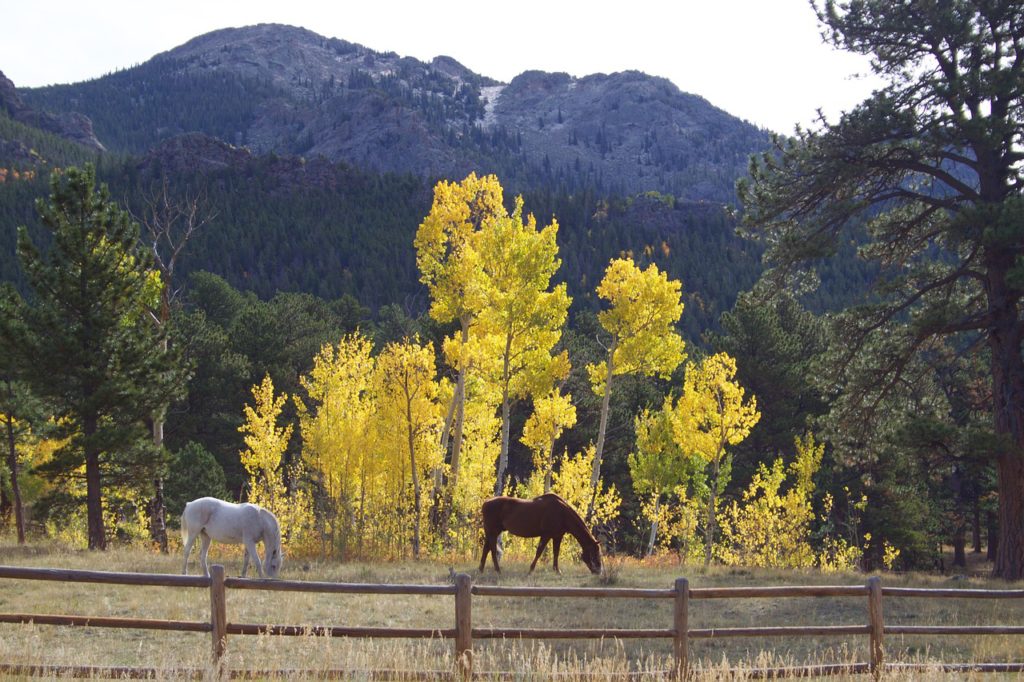 These awe-inspiring peaks are a fantastic location to choose for a horseback riding tour, especially in Autumn. Your ride will take you alongside a clear, winding stream and amongst fields of wildflowers, with amazing views of the majestic mountains. Romance at its best!
Where is your dream location to try horseback riding? Have you done any of the above ones?