Newcastle-under-Lyme is a market town very near to our home city of Stoke-on-Trent. As a result, we have experienced many of the best things for couples to do there over the years. There are lots of markets to attend, from fruit and veg to antiques and collectables, not forgetting the popular farmers' market. Here are a few of our non-market recommendations for couples visiting the town.
New Vic Theatre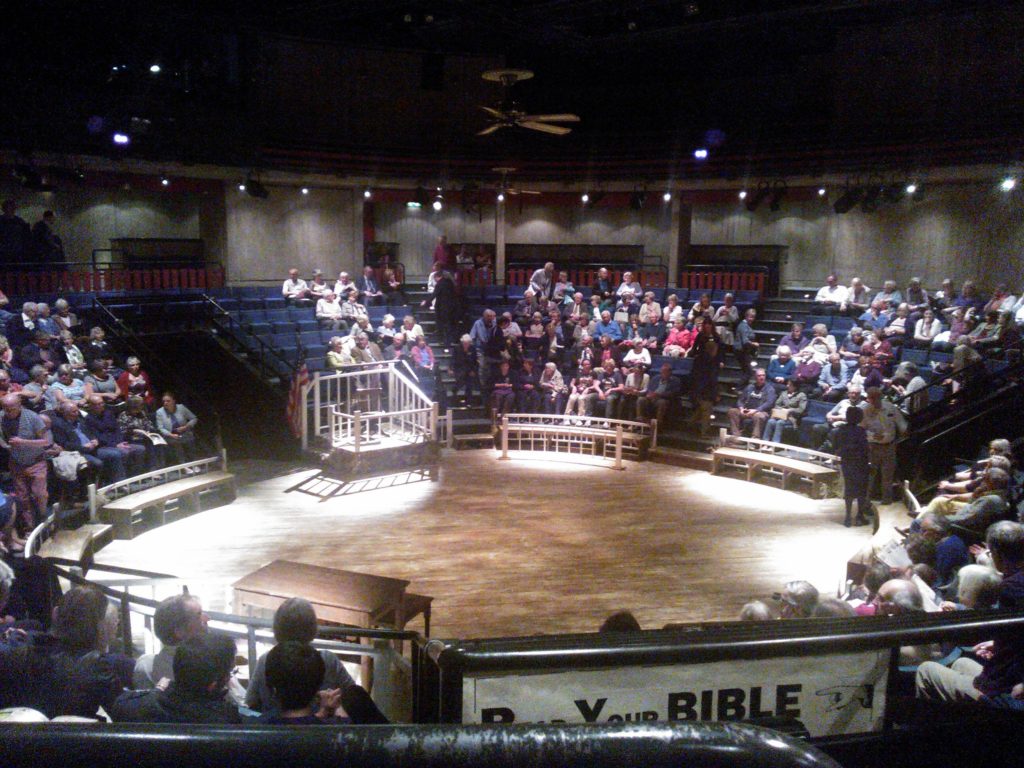 If you visit just one place in Newcastle-under-Lyme, it has to be the New Vic. Europe's first purpose-built theatre in the round puts on shows of the highest quality. The New Vic's productions are first rate, and they also welcome visiting companies such as Hull Truck, Northern Broadsides, and London Classic Theatre.
Apedale Heritage Centre
This heritage centre offers tours of a drift mine, to explain the region's mining history. The on-site museum is pretty interesting, and you can also take a ride on the Apedale Valley Light Railway if you visit on a Saturday.
Brampton Museum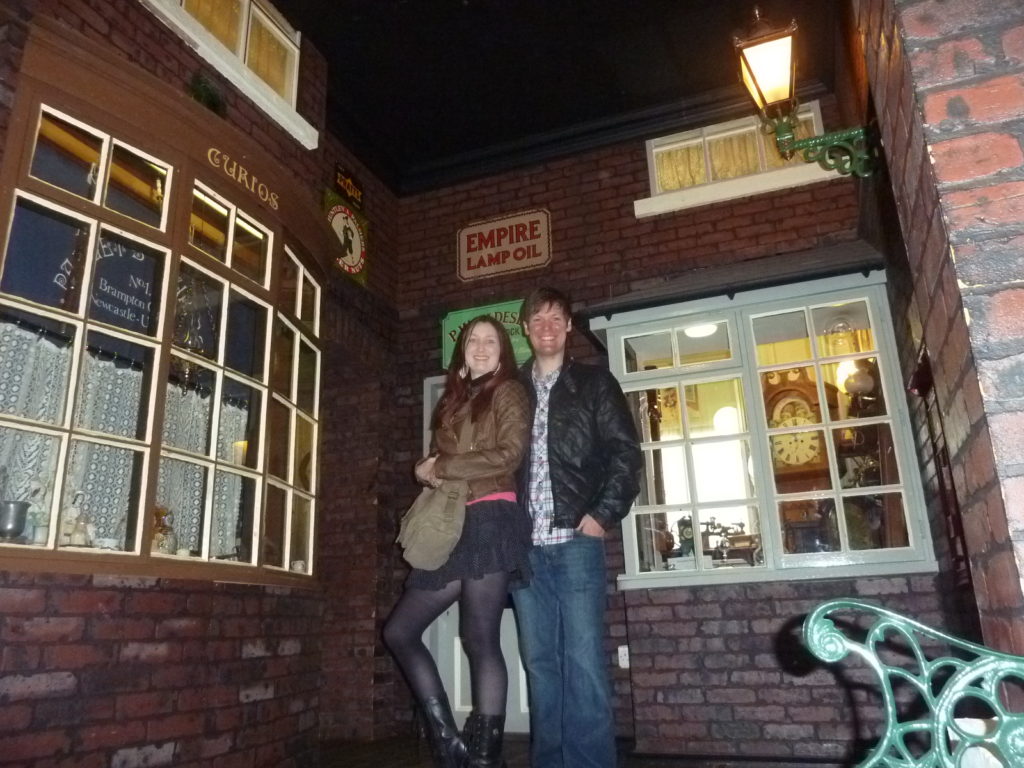 A cannon from the Crimea War stands outside the entrance to this fascinating and free museum in the beautiful Brampton Park. There is a recreation of a 1940's home, archaelogical finds including an ichthyosaur's tail skeleton, and a room filled with Victoriana artefacts. The staircase is filled with amazing artworks, featuring local history, and sometimes hilarious stories to go alongside them. Upstairs, there is a toy room, and a Victorian street scene.
Keele Hall
We are biased when it comes to Keele Hall, since this is where we got married. The Grade II* listed, 19th century manor house was designed by famed architect Anthony Salvin replaced an earlier Tudor house. In here, Charles II was offered sanctuary during the English Civil War. Now on the grounds of Keele University, it mainly hosts events such as weddings and conferences. We highly recommend gatecrashing a wedding on a Saturday night to admire the stunning Salvin Suite.
Fly a Kite at Apedale Country Park
Apedale Country Park is an amazing, and popular place to fly a kite. Get yourselves a two-line stunt kite, and go fly it together. It offers the perfect conditions, being exposed to the wind, and an open space, away from trees and pylons.
Blue Chilli Thai Restaurant
Exotic foods always add a bit of spark to a night out. Thai food is one of those cuisines that is always popular, yet not quite mainstream here in the UK. Even if you are new to Thai food, the staff here will recommend dishes to you. Don't be afraid of trying something new, as you may well find yourself a new favourite dish.
Other Restaurants
The town has a number of other restaurants that we recommend. Buffet Island is one of our all-time favourites, offering all-you-can-eat Chinese food at a higher standard than what you would expect. If you prefer an a la carte Chinese meal, try Regent Chinese. The Westbury Tavern is also highly recommended if you fancy some restaurant quality food in an informal setting.
Nightlife
The town's nightlife is pretty decent for its size. Yates' has just had a pricey renovation, whereas Blakey's Cafe Bar is a wine bar with a cosy ambience and live jazz music. If you want some livelier live music, then the Old Brown Jug and Full Moon are your best bets.
Sit Next to Each Other at the Cherry Tree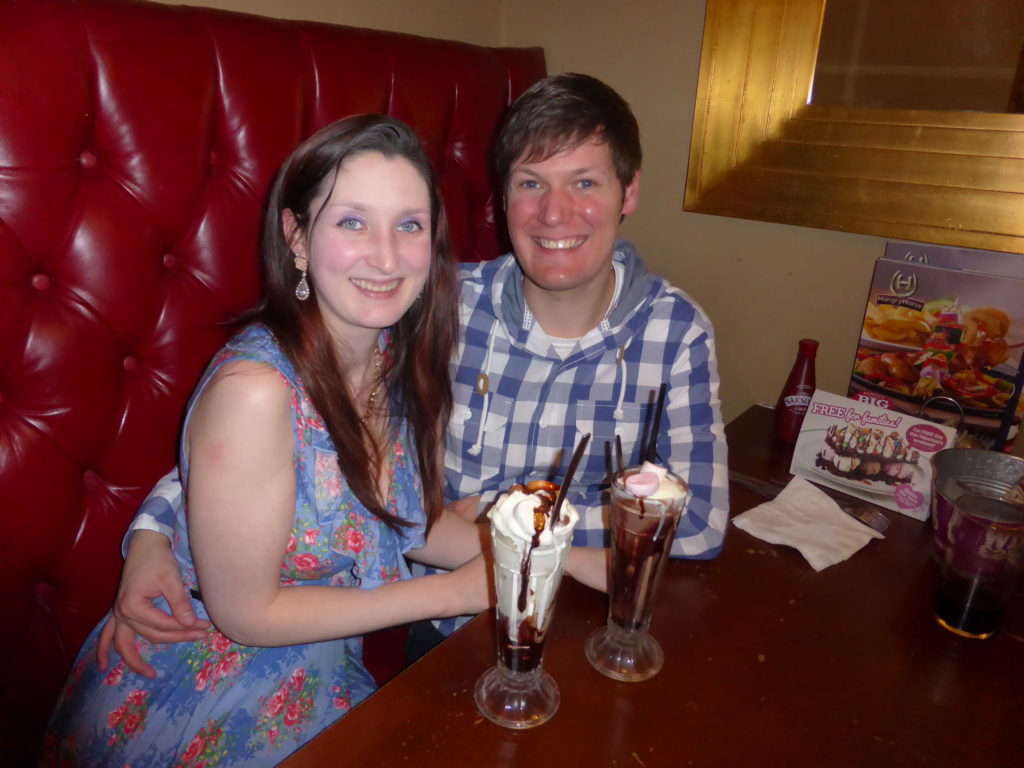 The Cherry Tree is just a Hungry Horse chain pub. However, we think it is pretty romantic for the price level. This is mainly due to its booth seating. It is really cute to sit next to your partner whilst eating your meals in a cosy booth. You get to cuddle while you wait for your next course!
Ceramics Course at Newcastle-under-Lyme College
Newcastle-under-Lyme College offers some great adult education courses. Being in an area famous for its Potteries, we went on a ceramics course. During it, we made all kinds of things, from bowls to tiles. Why not recreate the famous scene from Ghost together, and get your hands covered in clay!
The Greyhound Pub Quiz
One of our favourite pub quizzes in the area is the one at The Greyhound. This friendly local pub is run by Titanic Brewery, Stoke-on-Trent's finest brewers. On Sunday nights, they host a great, and well attended pub quiz. Team up with your partner and see if your combined knowledge can trouble the eggheads that go every week. Don't forget to come up with a silly team name together too!
Historical Markers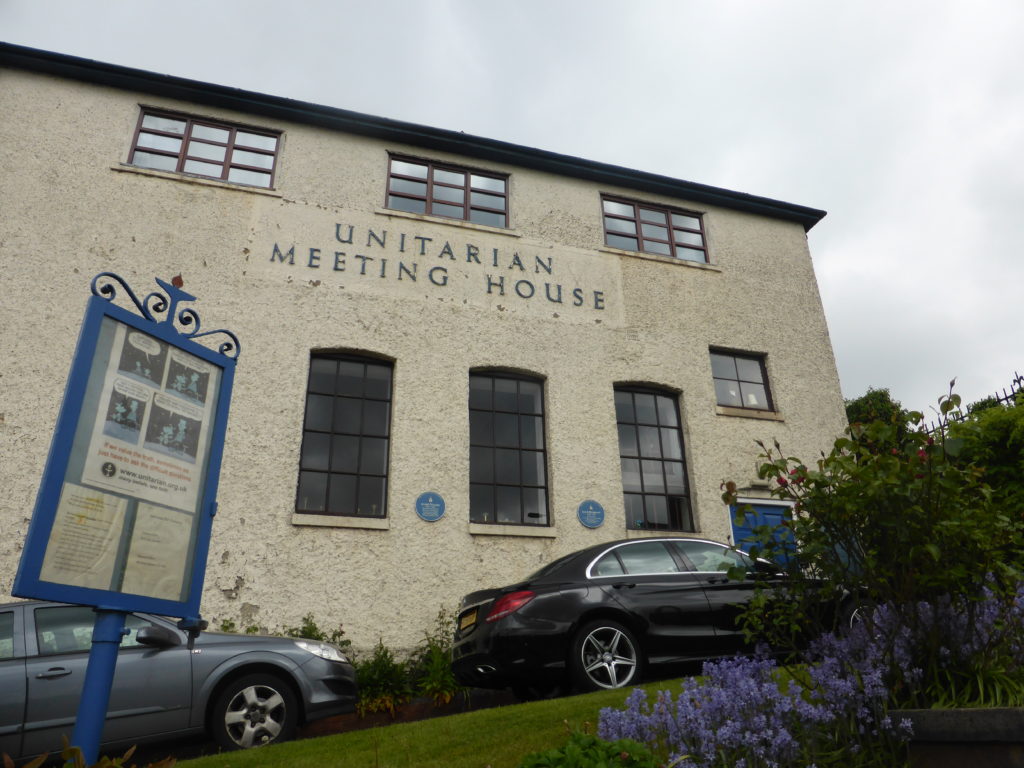 Like London, Newcastle-under-Lyme has a blue plaque scheme, whereby markers are put on buildings in which famous names have made their mark. The town's civic society are responsible for them, and have produced a trail around the town centre. It is fascinating to see how much history the town has, from the Unitarian Meeting House, whose members included Josiah Wedgwood (founder of Wedgwood pottery), and Joseph Priestley (discovered oxygen), to famed author Arnold Bennett's former school. Other notables include HG Wells (author of War of the Worlds), pacifist Vera Brittain, Sir Oliver Lodge (inventor of the spark plug and crucial to the development of radio), Dr Henry Faulds (discovered fingerprinting), and the designer of the Spitfire, Reginald Mitchell.
Laser Quest
Laser Quest Stoke is a laser tag centre, which offers a fun and lightly competitive activity that is perfect for a date idea. You can choose whether you want to work as a team, or go all out against each other for the ultimate bragging rights.
Have you ever been to Newcastle-under-Lyme? What do you recommend for the perfect date idea?