The 3D Gallery, Budapest
Being from the UK, we've learned the importance of always having a back-up option in case of poor weather. Budapest is a city with many fantastic indoor attractions, and one of the newest is the 3D Gallery. You can find the 3D Gallery just across the road from the Basilica, near to Andrassy Avenue. Click here for a self-guided tour of Andrassy Avenue that we put together.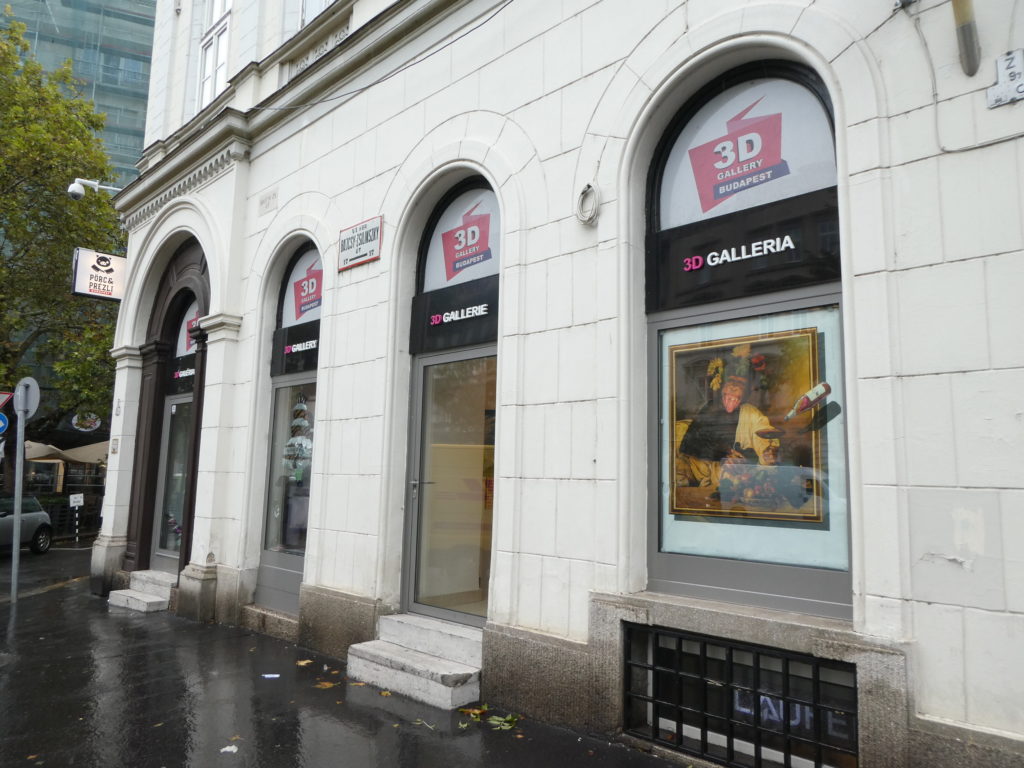 The 3D Gallery is very small, but has a huge range of amazing photo opportunities. It is a collection of illusion-type images on the walls that you can stand next to for really unusual photographs. As well as taking as many pictures as you like with your own camera, the helpful staff members will also help you to take group pictures using their own cameras.
Don't miss the chance to see yourself with angel wings, or wearing a tutu doing ballet. For couples, you can sit on a 'bench' whilst an angel plays the violin. The interactive paintings are great to admire on their own, but it is great fun to come up with funny and unique poses to really make yourselves part of the artwork.
Photo opportunities at every turn
The artworks are regularly changing, so there will always be something new to catch your attention. Admission is fairly expensive, though it does come with a free print of one of your images. The staff will also e-mail you any photographs that they take on their own iPhones, which you can download free of charge.
Whilst not really a photo opportunity, we also loved the squishy floor that contains liquid that moves around as you stand on it. The 3D Gallery is a nice diversion from the more historic attractions of Budapest. If you happen to be there on a rainy day, we totally recommend that you stop by the 3D Gallery. You'll leave with some memorable photographs and happy memories.
What unique photo opportunities have you had recently?