Andrassy Avenue, Budapest: World Heritage Site
Budapest's very own Champs Elysees, Andrassy Avenue is an immense boulevard that is itself a UNESCO World Heritage Site. It was built in 1872, and added some much-needed structure into the haphazard design of Budapest's streets. With spectacular neo-Renaissance buildings lining its lengthy street, it is an amazing place to stroll down. We'll show you the best bits!
Who is Andrassy?
Gyula Andrassy was the Prime Minister of Hungary responsible for giving the construction the go-ahead. Boring, maybe. However, you have to agree it is better than its former name – Stalin Street! This was of course during the time of Soviet occupation after World War II.
You can start your tour of Andrassy Avenue with a chimney cake. These are available for a fraction of the cost they are in Prague, despite the fact they are a Hungarian delicacy, not a Czech one! One of the best places to try them is Kurtoskalacs, a street vendor on the corner of Andrassy Avenue. Chimney cakes are like a winding bread roll that break off bit by bit as you eat them. Pretty tasty, though a bit dry.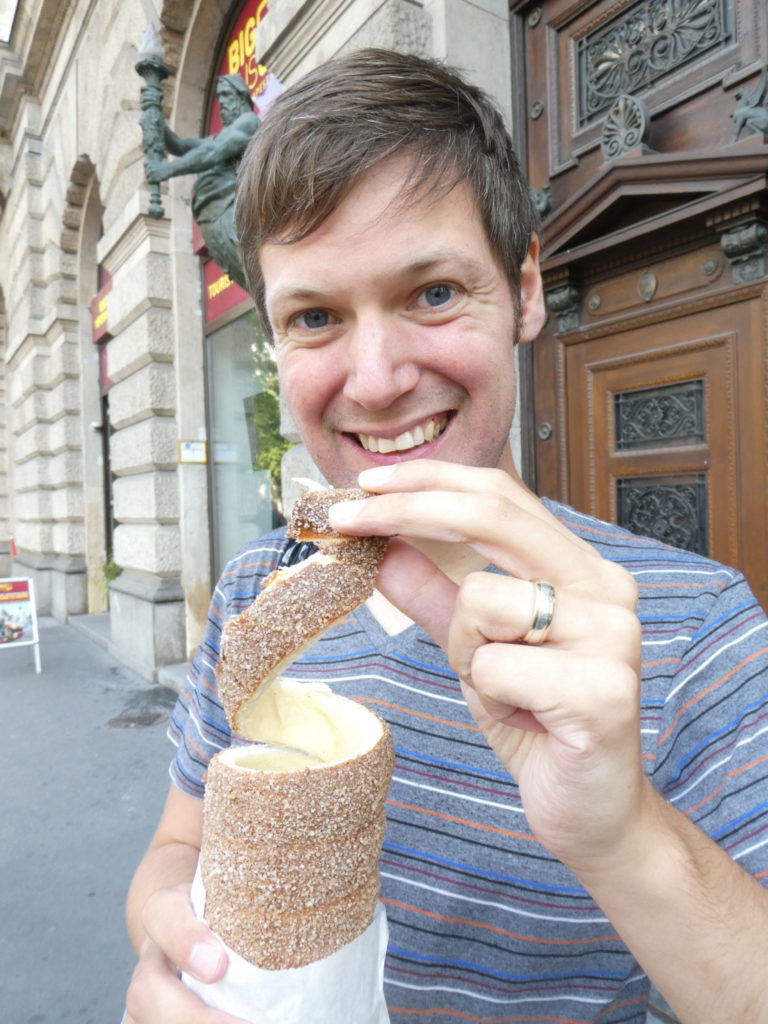 Probably the most impressive building on this elegant street is the State Opera House, which is well worth visiting in its own right. It is one of the most beautiful neo-renaissance buildings in Europe.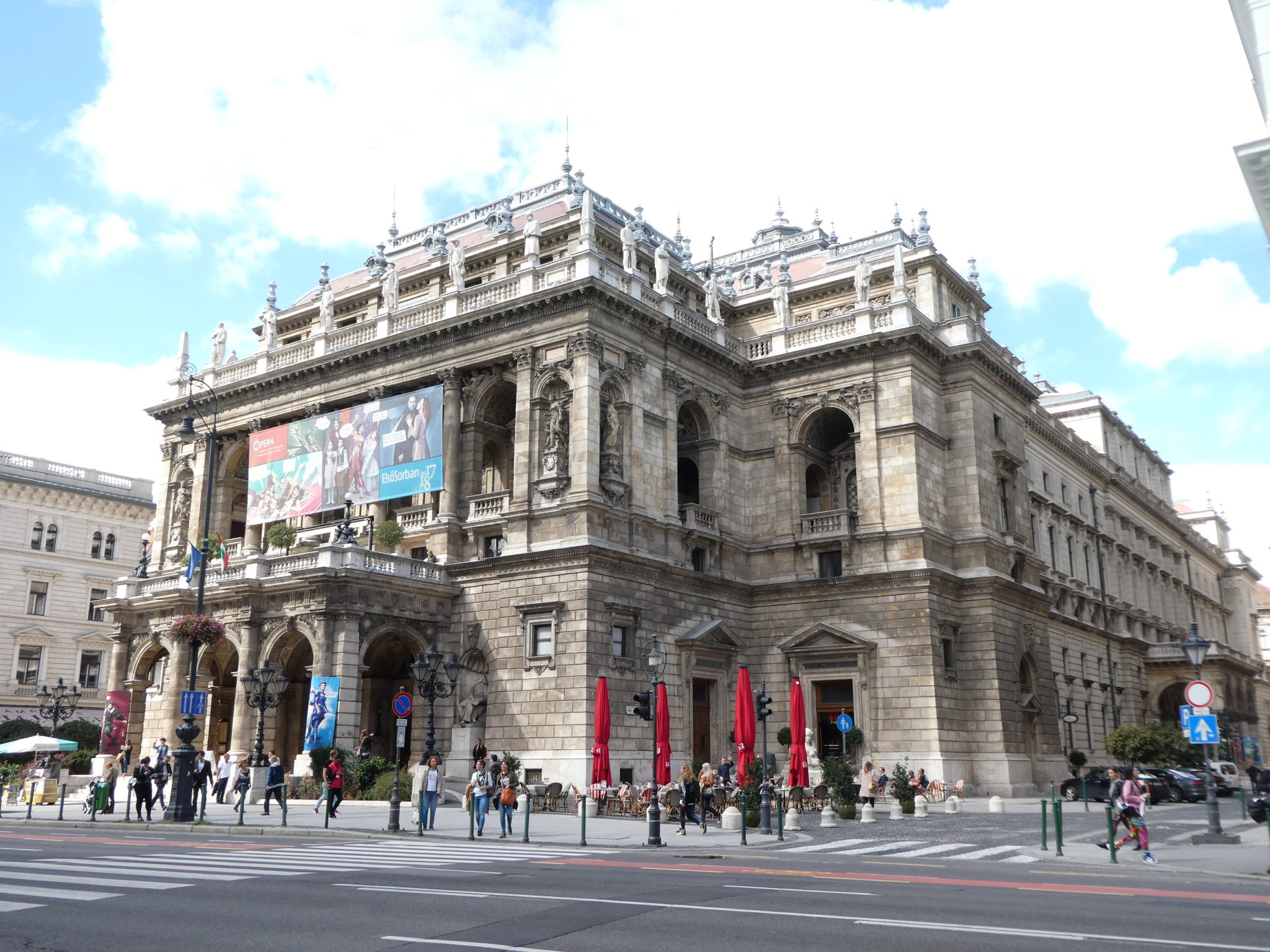 At the moment, you can only admire the former Paris department store from outside, as unfortunately this art nouveau masterpiece is closed for refurbishment. When it opens again, definitely pop into the glorious cafe.
Is that the world's smallest Burger King? No, it is the biggest!
Liszt Ferenc Square offers a lively respite from the long elegant road, and the Oktogon a huge intersection. On the opposite side of the road is the world's largest Burger King. It was funny because I asked Amy what she thought was special about this Burger King, and she guessed that it might be the smallest Burger King in the world! Indeed, from outside it doesn't look all that big. Inside, either, it didn't appear to be huge, though it was on three floors, so that must be how it makes up its space.
The street becomes wider still after the Oktogon, as posh residential houses were built here for people such as composer Ferenc Liszt. Nowadays, most are offices. The striking Museum of Terror has a piece of the Berlin Wall outside as well as a literal iron curtain artpiece. They even have astroturf grass next to the street to keep up the appearances!
As if it were possible, the street becomes even wider as Heroes Square approaches. Another intersection is surrounded by four varied but elegant town houses with a different statue in front of each. Heroes Square is Budapest's most famous square. In the centre is a huge monument to celebrate 1000 years of the Magyars. A couple of grand art galleries sit either side of it.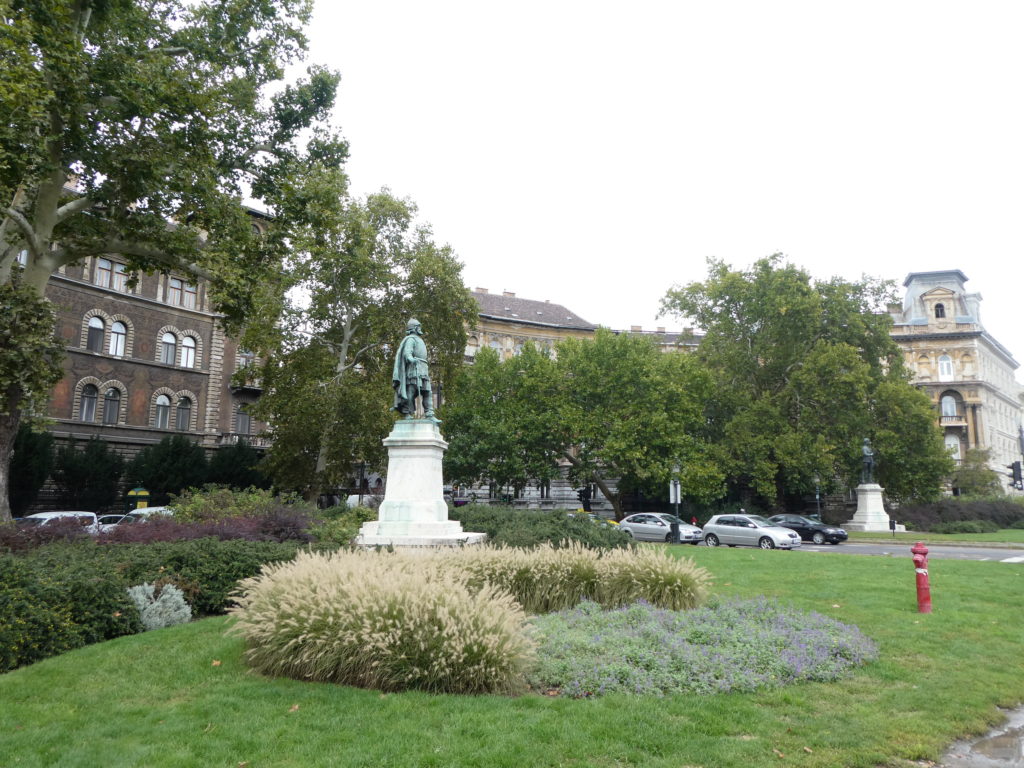 City Park is an oasis within the city
The bridge behind Heroes Square leads to City Park, which is well worth a visit on a pleasant day. There are plenty of places to sit, including one bench themed around one of Hungary's favourite inventions, the Rubik's Cube. Fishermen enjoy sitting around the large pond, whilst you can also spot friendly terrapins if you are lucky.
There is a zoo in the park, and even a circus. The main attraction of the park, however, is one of Europe's largest thermal baths, Szechenyi Baths. Even if you're not in the mood for a spa session, go in to see the luxurious interior.
Don't miss out Vajdahunyad Castle, which was based on a castle in Transylvania. It was built, like much of Budapest in fact, in 1896, to celebrate the country's millennium. In the courtyard, you can see the famous statue 'Anonymous', which looks very creepy and sinister. There is also a statue of Hungarian actor Bela Lugosi. Lugosi was the original Dracula in the 1931 film. A rather fitting place for him, being a copy of a Transylvanian castle! The grounds are extremely romantic, with photo opportunities galore.
Travel back in style via the world's oldest underground outside of London
After checking out the castle. head back to the city centre via the historic M1 underground, itself another UNESCO World Heritage Site. Known as the Millennium Underground, it was the first underground trainline on continental Europe. Again, it was built in 1896. It was a very important year in Hungary's history! The train cars are still very much so vintage, as are the stations, so it is an experience worth having.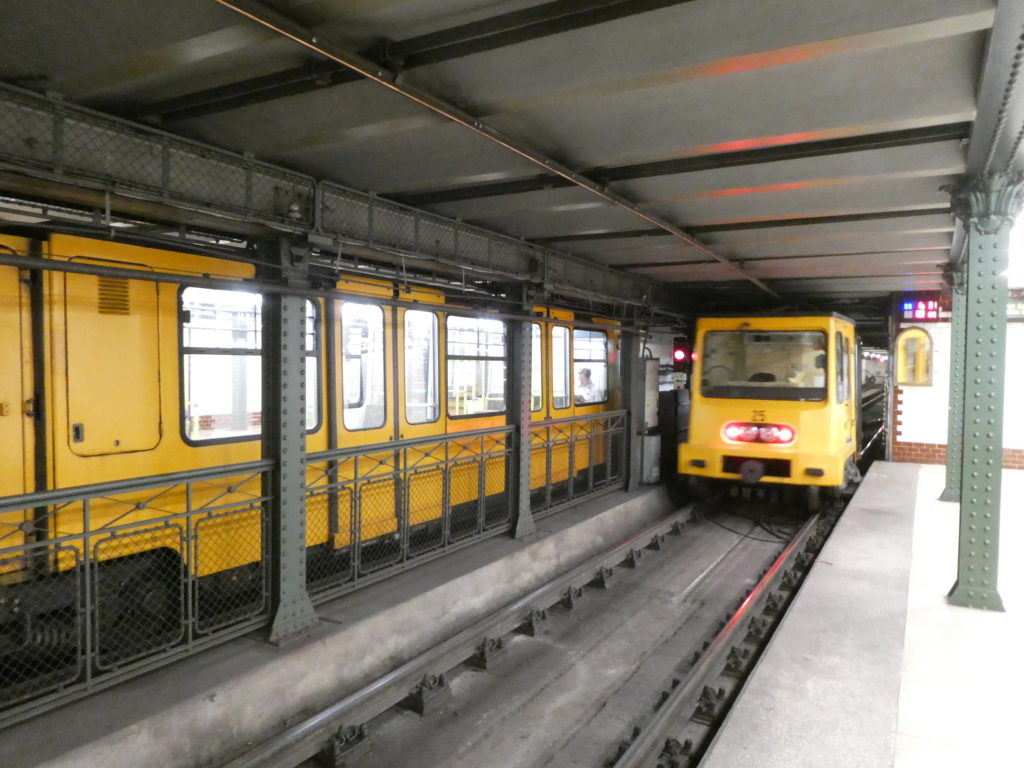 Get off at the final stop, Vorosmarty Square. If you wait around, you can see the train switch tracks. The driver has to get out and walk down to the other side to go back again! Vorosmarty square is named after a Hungarian poet whose statue is in the middle of it. The famous Gerbaud Cafe is here too, as it has been for well over 100 years. From here, you are in close proximity to many of Budapest's top attractions.
Hope you enjoyed following our walking tour! Is there anything we missed off?