Kent is a county in South East England known as the 'Garden of England' due to its abundance of fruit-growing and hop gardens. Its transport links with London and the continent make it a perfect short break destination for many couples. As well as some stunning architecture, Kent has been immortalised in Chaucher's Canterbury Tales and many works by Charles Dickens. It was the scene of the Battle of Britain in World War II, as well as many important peace negotiations that have taken place at Leeds Castle. We have spent quite a bit of time in this beautiful county, and have decided to share with you some of our top tips for a romantic short break in Kent.
Bar-S-Rodeo
Rodeo? In England? I'm pretty sure you didn't know this exists, since we have been twice and the number of spectators is very low. However, the Bar-S Rodeo weekends in Fawkham provide one of the most remarkable experiences you can have in England. Transporting you right into the American Wild West, the two-day events are filled with authentic rodeo events and country and western music. The competitors take it just seriously enough to appear sufficiently cowboy-like, whilst providing an ultra-friendly atmosphere. Of course, none of the events that potentially put animals at risk, such as bull riding take place. The organisers just ask for a charitable donation of a pound to attend, and we highly recommend it.
White Cliffs of Dover
There'll be bluebirds over, the white cliffs of Dover, as the song goes. You actually won't see any bluebirds, though you may spot other types of birds. This majestic sight is what you would be faced with if you approached Britain from France by boat. It really is an imposing sight, with huge cliffs of chalk accented by streaks of black flint. They are an icon of Britain, and a symbol of wartime defence, providing comfort to many. Whatever you do, don't miss them. You can either take a walk and admire the breathtaking views from above, or a boat ride to see them from afar. Even better, do both like we did!
Texas Jack's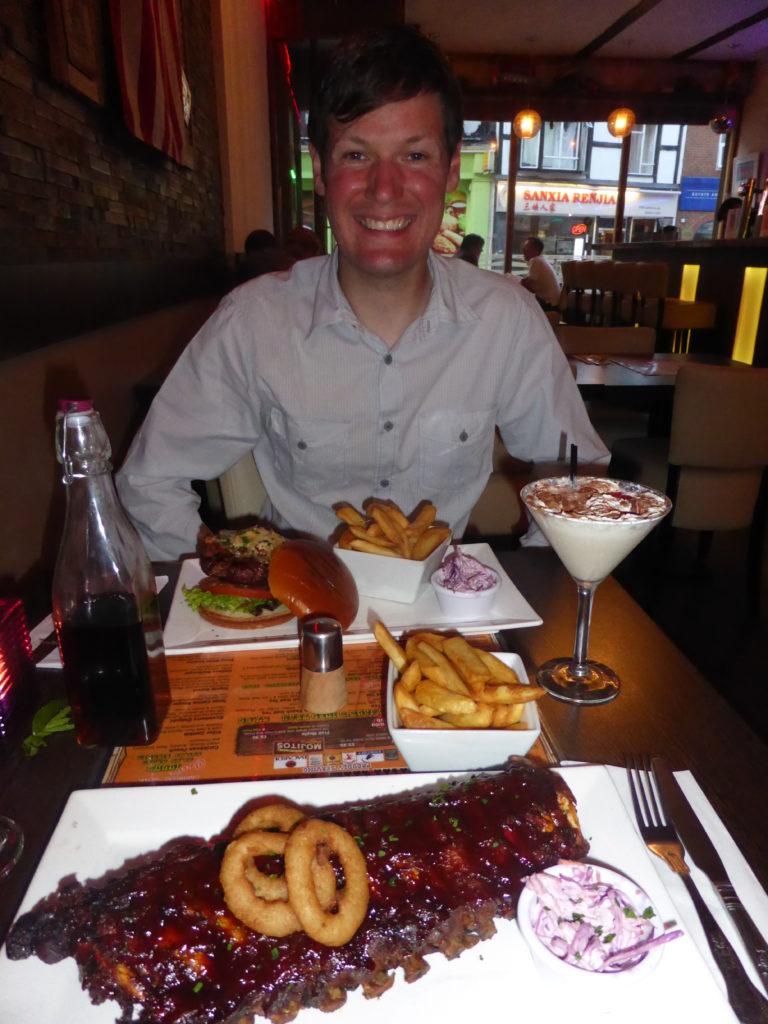 Bromley is just on the outskirts of Kent, but this American/Wild West themed restaurant gave us one of our favourite ever meals. The cocktails are unbelievably nice too. Be warned that the portion sizes are huge, so you may want to skip the starters. Besides, that way you may be able to stuff a dessert down you! Can't recommend this place highly enough.
Port Lympne Wild Animal Park
We had one of the most amazing experiences ever with the Gorilla Encounter at Port Lympne Wild Animal Park. You will get up close and personal to their amazing gorillas and get to feed them by hand. It is a real adrenaline rush and a great way to learn more about these often misunderstood creatures. The enclosure is the largest gorillarium in the world. The experience is pricey, but a trip to Port Lympne Wild Animal Park is recommended even if you can't stretch to that. As well as the gorillas, they have the UK's largest breeding herds of black rhinoceros, Margay cats and Siberian tigers.
Canterbury Cathedral
A true wonder of the world, and the oldest, most famous Christian site in the UK. It is of course, the seat of the Archbishop of Canterbury, who is the head of the Anglican Communion. Would you believe that it was founded in the year 597? The building you visit today was built in 1070, and has been since medieval times a place of mass pilgrimage. This was due to the shrine to Thomas Becket, who was the Archbishop murdered in the cathedral in 1170. The stories of the pilgrims were immortalised in Chaucer's Canterbury Tales. Don't forget to look up from the ground to see that the Bell Harry Tower is actually hollow!
South Foreland Lighthouse
This Victorian marvel of a lighthouse was built to warn mariners of shifting sands, because of the dangers heading through the Strait of Dover. The sands are so notoriously dangerous that Shakespeare mentions them in The Merchant of Venice! There have been forms of lighthouses here since the 1300's, but this one was built in 1846. It is like a tardis inside, and a guided tour is highly recommended. You can easily combine this with a walk on the White Cliffs of Dover. Don't miss a spot of lunch or afternoon tea at Mrs Knott's Tearoom.
Bel's Diner
An American diner in Orpington with all of the food you love. Nachos, ribs, burgers, steaks, you name it. You sit in romantic little booths, each themed to a different Hollywood star. You'll even get a free bowl of warm popcorn to eat whilst you peruse the menu. Make sure you save room for dessert, since they are truly delicious!
Howletts Wild Animal Park
The zoo is known for its unorthodox relationships between the keepers and the animals. They are also incredibly successful in breeding rare and endangered species. On many occasions, the zoo has attempted to reintroduce animals back into the wild. You are sure to have a wild day out with your partner there.
Eastbridge Hospital of St Thomas the Martyr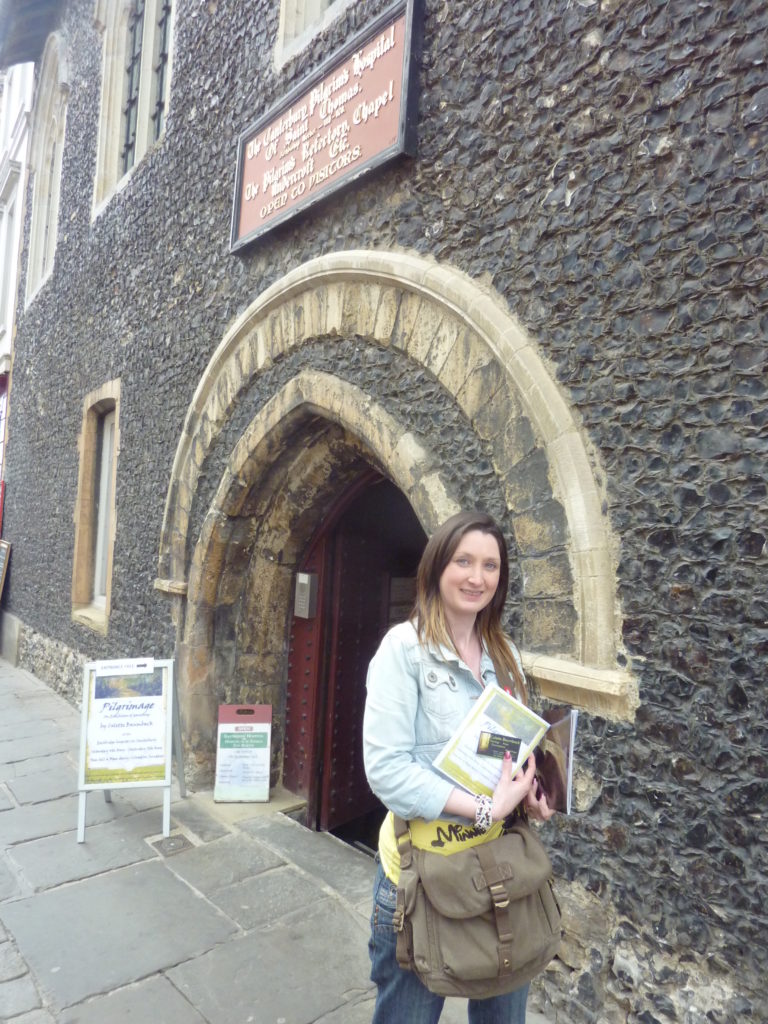 This medieval hospital has been around since the days following Thomas Becket's martyrdom, providing for the pilgrims. It is not a hospital that you would expect today, but its name refers to the original medieval meaning of the word – a place that provides hospitality.
Are you planning a trip to Kent? Have you got any other great tips for visitors?