The Ultimate Trip Planning Guide to Cavtat
Only nine miles further down the coast from Dubrovnik, which handles all of the crowds, you can have a totally different type of trip in Cavtat. This Dalmatian Coast resort is far more charming, but without the big sights and wow factor of its neighbour. For couples that prefer peace and quiet, mixed with a bit of sightseeing, however, Cavtat is a perfect choice. Indeed, Dubrovnik is easily accessible by public buses that run throughout the day. Check out our ultimate travel guide to Cavtat, for everything you need to plan your trip.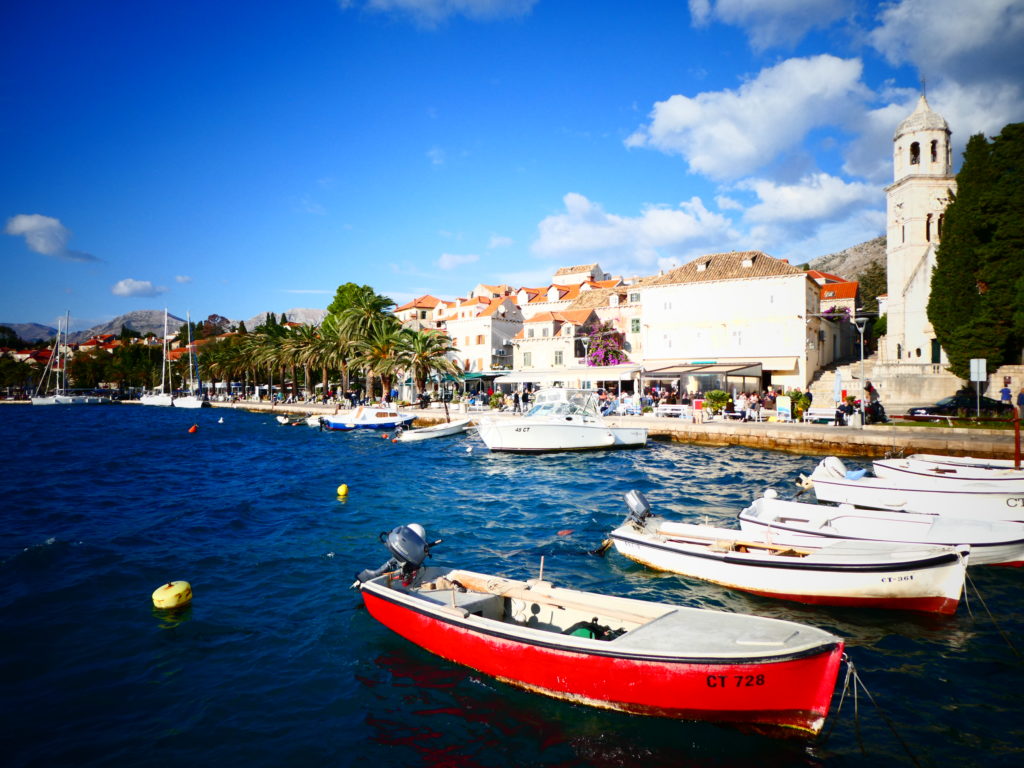 THINGS TO DO IN CAVTAT
Wander around the Old Town – One of the best things to do in Cavtat is just explore, and get lost in the back streets. The distinctive architecture and occasional views down to the sea are a joy to see.
Visit Bukovac House – Vlaho Bukovac is a famous painter from Cavtat. This place is worth a visit, to see his works from throughout his career. You can even see his first ever artworks – paintings directly on the walls of the house! A very cool place to explore, and for most of us, discover a new artist.
Check out the Racic Family Mausoleum and Cavtat Cemetery – One of the most stunning located cemeteries of the world, the highlight is the Racic Family Mausoleum. This beautiful, white stone tomb is the work of Croatia's most famous sculptor, Ivan Mestrovic. The hundreds of angels faces all over the ceiling are art-deco, but ultra-creepy! It somehow has a peaceful and even mystical atmosphere inside.
Walk around the Cavtat Seaside Promenade – A popular circular route around the bay. Most of the path is well-paved, and offers gorgeous views. You can relax on the beach if you need a break, and marvel at the almost horizontal trees. How on earth are they still standing? It won't take that long to walk around, from half an hour to an hour depending on how fast you want to walk.
Visit Our Lady of the Snow Monastery – Dating back to the 1400s, this church has an impressive work by Bukovac inside. In here is possibly the funniest thing we have ever seen inside a church. There is an ornate pulpit high on the wall, which they have adorned with a fake arm, holding a cross, on the side of it. It looks like somebody is in there!
Admire St Nicholas Church – This pretty 15th century church is near to the seafront. There are some pretty altars and unusual artworks inside, so it is worth peeking into for a while if there isn't a service going on.
HOW TO GET TO CAVTAT
From overseas? Fly into Dubrovnik, which is only a short taxi ride away. You can even walk it in an hour! To check for cheap flights from your nearest airport, click here.
From Dubrovnik? You can get to Dubrovnik from most cities in Croatia and nearby countries. It is a major destination. There are extremely regular buses and boats between Dubrovnik and Cavtat. The bus is cheaper, though the boat is more scenic.
By car? Cavtat is easily reached by car, along the coastal road. Click here for a good price on car rental.
WHERE TO STAY IN CAVTAT
Luxury? Hotel Villa Pattiera is located in an old mansion at the start of Cavtat's promenade. The rooms are luxurious, and you can have your complimentary breakfast on the lovely outdoor terrace. Click here to book.
Mid-range? Castaletto has everything you need for a romantic stay. Amazing views, friendly owners, and comfortable rooms combine to make a great choice. Click here to book.
Cheaper and more authentic? Try Airbnb, where you can find some unusual and fantastic homestays in more traditional surroundings. Click our special link to receive £25 off your first stay!
Free? Couchsurfing is a vibrant community of over 14 million world travellers, who host others on their travels.
WHERE TO EAT IN CAVTAT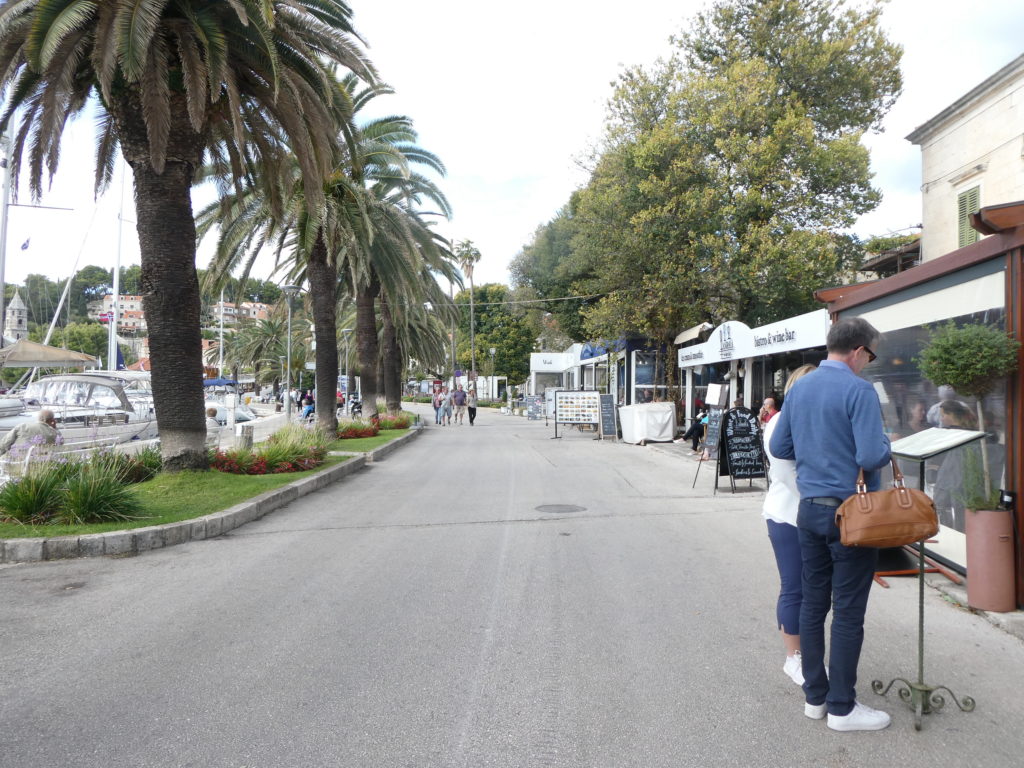 For a special meal? Try Restaurant Bugenvila, which is rather pricey but worth it for a special occasion. The food is Michelin star quality, and the restaurant has great views over the harbour.
Cheap and cheerful? Posejdon is a cute little pizza place on the side of the harbour. Try to get a table at sunset, for an amazingly romantic meal at a reasonable price.
OTHER TIPS FOR YOUR TRIP TO CAVTAT
How to pronounce Cavtat? Sav-tat.
English is spoken very widely in Cavtat. You won't have any trouble communicating. However, it is always worth downloading Google Translate just in case!
Cavtat is a very walkable city. It is an ideal destination for anyone who doesn't like or is not able to walk for long periods of time. The area is mainly very flat, apart from the walk up the backstreets to the Cemetery.
Cavtat is actually older than Dubrovnik, and it was its citizens, fleeing from invaders in the 600s, that founded Dubrovnik. If you visit Cavtat, Dubrovnik is a must-see. It is a true wonder of the world, and worth many days, but don't miss at least one visit there. It is cheaper than Dubrovnik, so is even a good option for those looking for a slightly cheaper way of seeing this amazing city.
There is a supermarket near to the harbour. The prices seem slightly higher than the average, but you can get supplies for lunch easily.
Cavtat is an ideal place to sit in waterfront cafes and bars and watch the world go by. If you like this sort of trip, then Cavtat is for you. However, it attracts a slightly older clientele in general, so don't expect superclubs or buzzing nightlife.
For a bit of adventure, you can try sea kayaking in Cavtat.
The best place to watch the sunset is Beach Bar Little Star. Its beach hut atmosphere is perfect for sipping a cocktail and watching nature's greatest show.
Cavtat's highlights can be seen in one day. It is a worthwhile day trip from Dubrovnik, if you are based there instead. Start by exploring the back streets, stopping at Bukovac House on your way to Cavtat Cemetery. From here, walk the Cavtat Seaside Promenade circular walk and return to the bus stop or harbour.
Has this travel guide to Cavtat helped you to plan your trip? Anything else that you would like to know?
Like it? Pin it!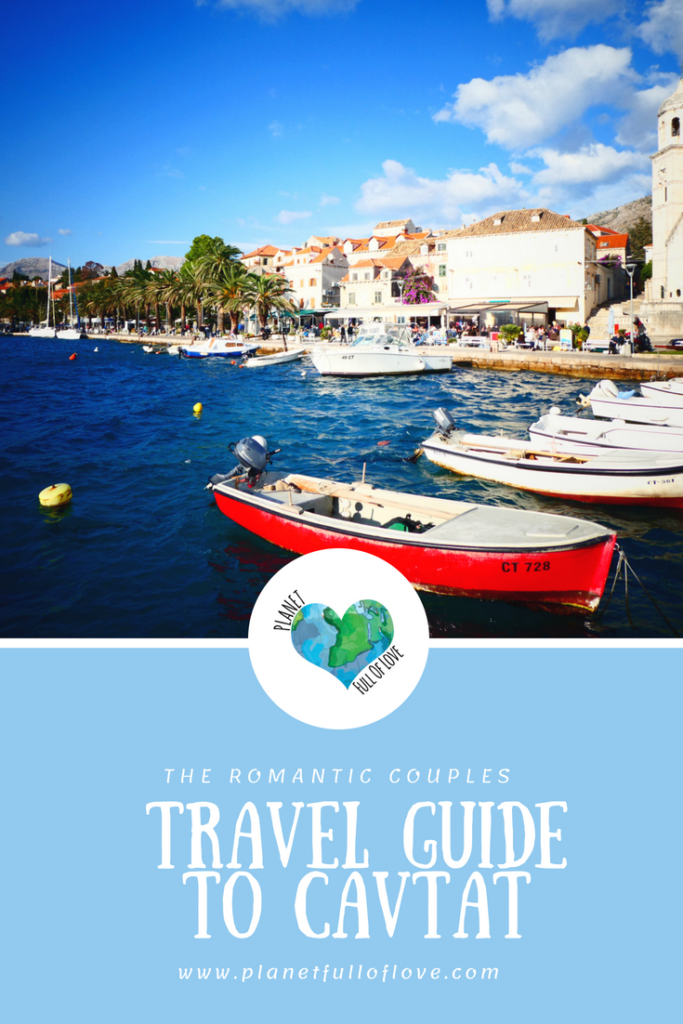 This post contains affiliate links. By clicking them to purchase your flights, hotels, and car hire, the companies involved pay a small commission to us at no cost to yourself. This helps to keep us on the road, creating guides like this one. Thank you for using them!