So yesterday we told you how taking an oil painting class is an amazing date idea. We shared our experience at MazArt Studio in Stoke-on-Trent, England with you. Let's allow ourselves to dream a little. Here we have a think about the best oil painting classes in the entire world, should money or distance be no object.
MAZART STUDIO, STOKE-ON-TRENT, UK
After two visits here, it is clear that MazArt offers the very best experience possible, especially to beginners like us. This is because you get to produce a work of art that is far beyond what you would assume yourself to be capable of, thanks to Marion's expert tuition. Better still, you can take MazArt's classes online, including the Bleak Midwinter one that we took.
ADAM COPE PAINTING HOLIDAYS, SOUTH WEST FRANCE
How about painting historic chateaux, medieval abbeys or quaint villages in Dordogne, south west France? The fresh air and warm southern light create the perfect scene for these residential courses. They include great food and charming accommodation.
NORFOLK PAINTING SCHOOL, NORFOLK, UK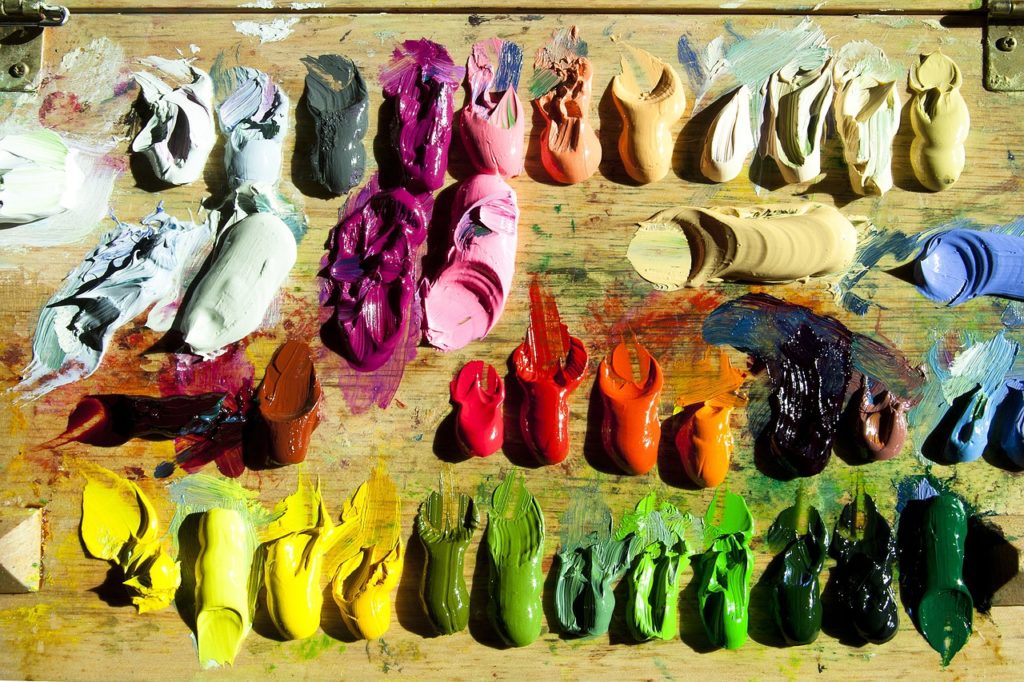 The UK's leading specialist oil painting school offers a great 2-day Beginners Oils course. In this, you will be taught all that you need to know, step-by-step, to create two finished paintings, which you can take home.
ACCADEMIA D'ARTE, FLORENCE, ITALY
How about the chance to paint in the heart of the Italian Renaissance? Painting in Florence is surely an all-encompassing artistic experience. You can even nip away on your lunch to see Michelangelo's David, if you're not already inspired enough!
THE ART STUDENTS LEAGUE OF NEW YORK, NEW YORK
This iconic institution is where O'Keeffe, Pollock, and Ai Weiwei all studied, and unbelievably, you can too! You can learn at your own pace from prominent artists. They are affordable for the quality of the class too. Most classes don't require any previous art experience.
SUSAN ABBOTT, THE BAHAMAS
Though based in Vermont, USA, where she also runs classes, one of the highlights of prominent art teacher Susan Abbott's schedule is the Bahamas Winter Retreat. This week-long workshop is a great chance to work on some beautiful landscapes from the dazzling harbour views, to the distinctive Caribbean buildings.
ARTS IN PROVENCE, PROVENCE, FRANCE
Provence is world-renowned for its suitability for painting, and attracts painters from all over. One of the best English-language companies is Arts In Provence. They run a huge amount of workshops which take the students out in their minibus to the markets, countryside and villages of the Luberon for inspiration.
SCHOOL OF PAINTING AND APPLIED ARTS, COSTA BRAVA, SPAIN
Based near to the former home of our favourite painter, Salvador Dali, you will learn some great new skills both in their light and airy studio, and on location around the quiet coves of the coast. Even Gaudi's picturesque Barcelona.
ARTABLE, NEW SOUTH WALES, AUSTRALIA
These great drop-in oil painting classes (or weekend workshops) in Kingscliff will really help you to hone your technique in an amazing area on the Gold Coast.
LITTLE ARTISTS ART STUDIO, SINGAPORE
Established in 1997 to help children get into art, they have expanded to let adults have some of the fun too. They have a great range of teachers, from a multitude of countries, to create a real global influence.
What do you think of our list of the best oil painting classes? Where would you most like to do an oil painting class?