When you think of Nottingham, you most likely think of Robin Hood. Indeed, Nottingham has a wealth of attractions relating to this most famous of legends. We love Robin Hood, so have been to most of them. However, Nottingham is much more than just that. It is famous for lace, Raleigh bikes, tobacco, and its world-class links to sport and literature. Our Romantic Couples Guide to Nottingham features some of our favourite date ideas in Nottingham.
ROBIN HOOD TOWN TOUR
There is no better way to learn about the city than in the company of Robin Hood himself. These walking tours last for around two and a half hours or so. You will be shown the key Robin Hood sites in the city centre, as well as the other key landmarks of the city. It will make you giddy with excitement.
GHOST HUNTING AT GALLERIES OF JUSTICE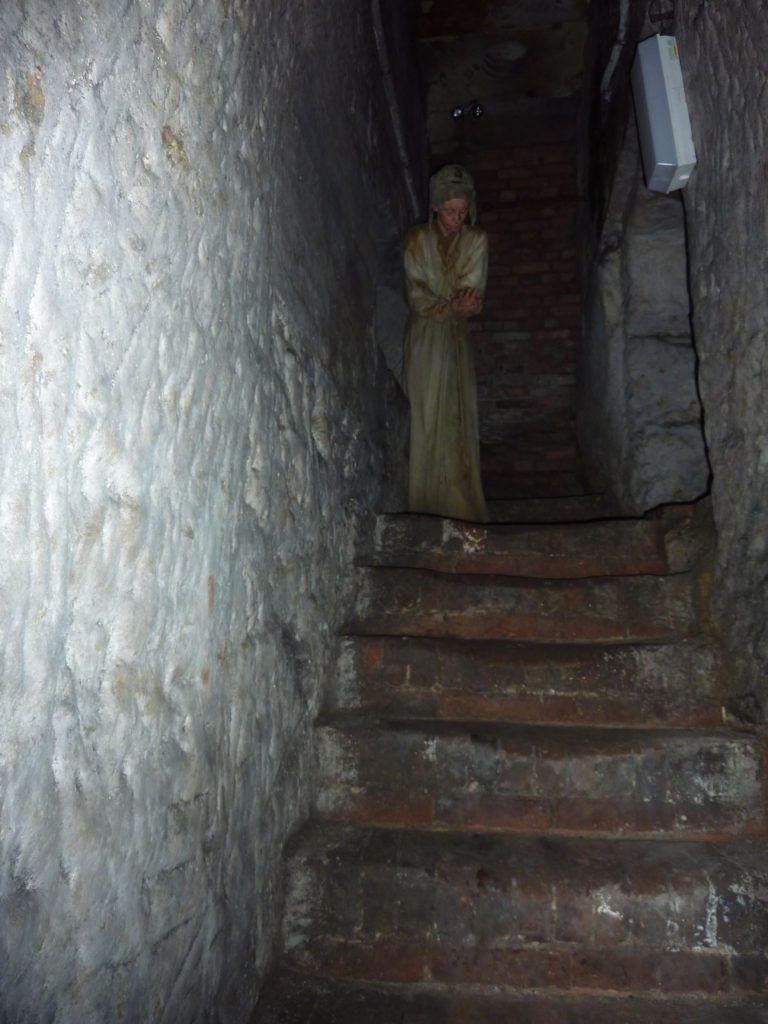 Staying awake throughout an entire night with your partner is romantic, but at the Galleries of Justice you don't know who or what you may be sharing the experience with. Our visit to this spooky former County Gaol found the world's heaviest door being slammed shut in a split second with nobody around, and a communication with a medieval monk. Highly recommended.
SHERWOOD FOREST
Synonymous with Robin Hood, this country park is home to a fascinating ecosystem. Don't miss the Major Oak, a thousand year old tree which was Robin Hood's hideout in the legends. There is an interesting Robin Hood exhibition near to the entrance of the forest too.
AQUA SANA SPA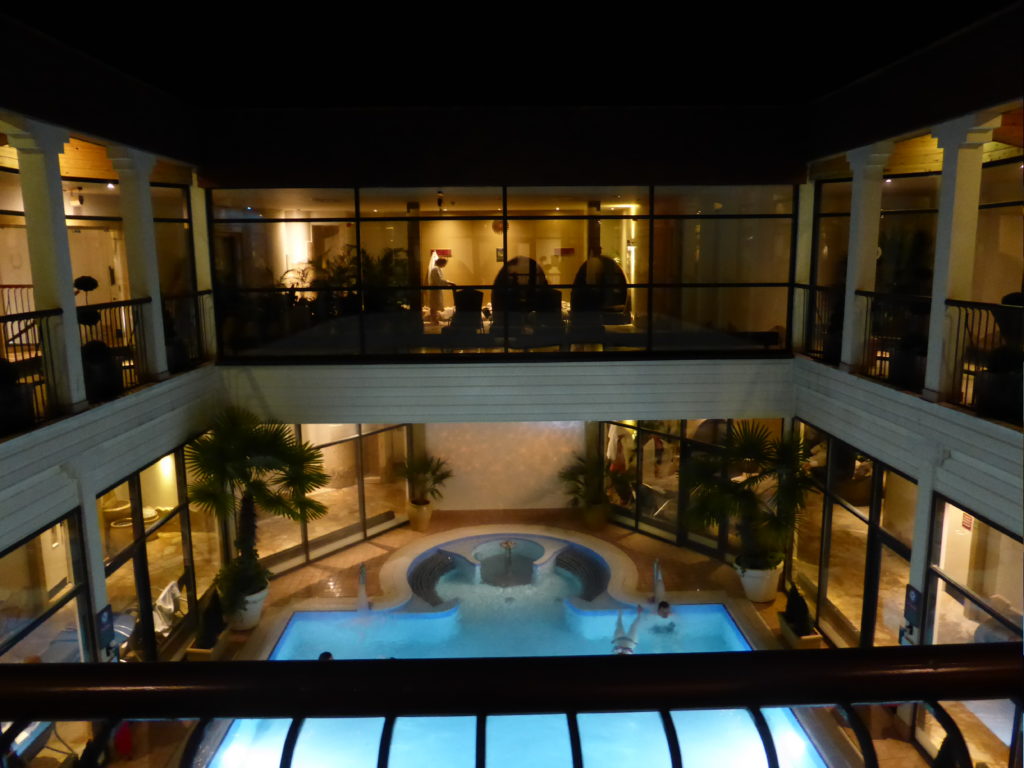 Probably our favourite spa, Aqua Sana is based within Nottingham's Center Parcs. With six spa zones, and twenty five different spa experiences, you can easily spend many hours in here. The outdoor pool is one of the most romantic places in the world! It is well heated, so it doesn't matter what the weather is like. We recommend the Twilight Spa package, which is in the evening. The twinkling stars over your head will mesemerise you both.
ROBIN HOOD FESTIVAL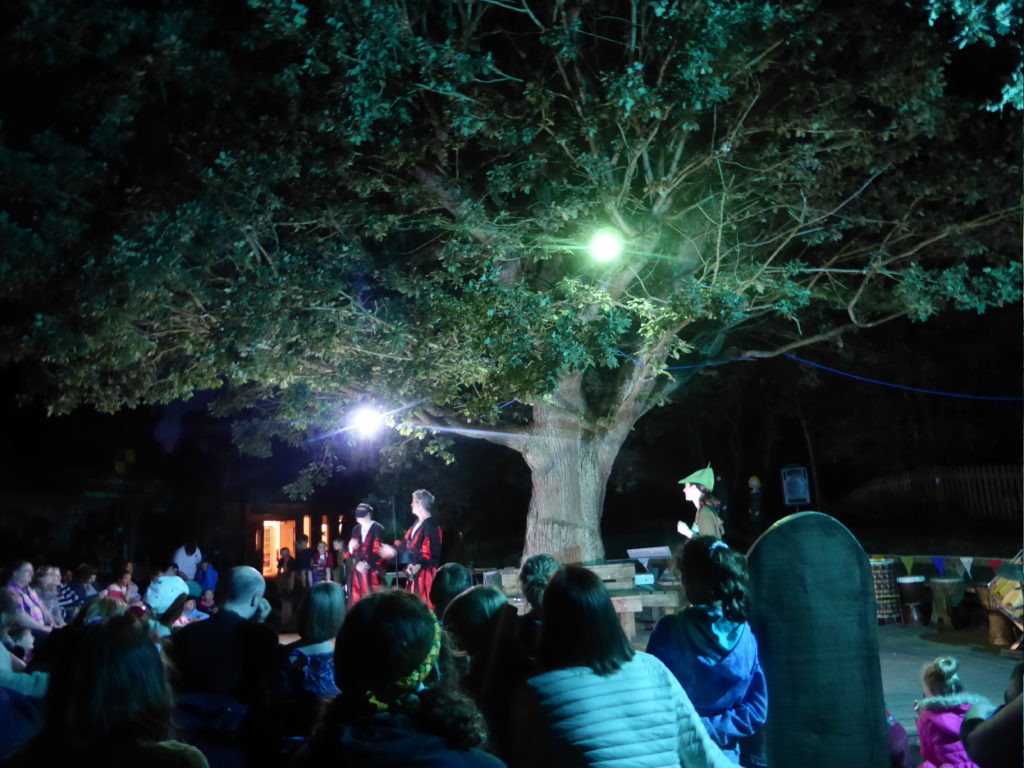 A real feast for the senses, the annual Robin Hood Festival held at Sherwood Forest really takes you back to medieval times. Re-enactments, jousting displays, falconry demonstrations, and loads of medieval characters wandering about make for a fun-filled day out. The evening shows are loads of fun as well, with medieval entertainments such as jesters and sword fights.
NIGHTLIFE
Nottingham has a fantastic reputation for its nightlife, and we have been on quite a few nights out there. Recommended stops include Ye Olde Trip To Jerusalem (the oldest inn in England), Rock City for alternative music, Saltwater for amazing views over the city, and Pryzm for a proper nightclub experience.
EDWINSTOWE
This attractive village is where Robin Hood and Maid Marian got married, according to legend. The wedding took place at St. Mary's Church, which is still there, and can be visited.
NATIONAL WATER SPORTS CENTRE
We've been white water rafting at this adrenaline-inducing activity centre. What a rush this offers, along its thrilling 700m course. You can also try out wakeboarding, or white water tubing.
GREEK DANCING
If you have never tried Greek dancing before, then we highly recommend going along to St. Mary's Church Hall on a Monday night. Here, the Ellenismos Greek Dancers meet each week to work on their moves. They are extremely welcoming to new members, and we even got a free private lesson before the main session to get us up to speed.
RESTAURANT SAT BAINS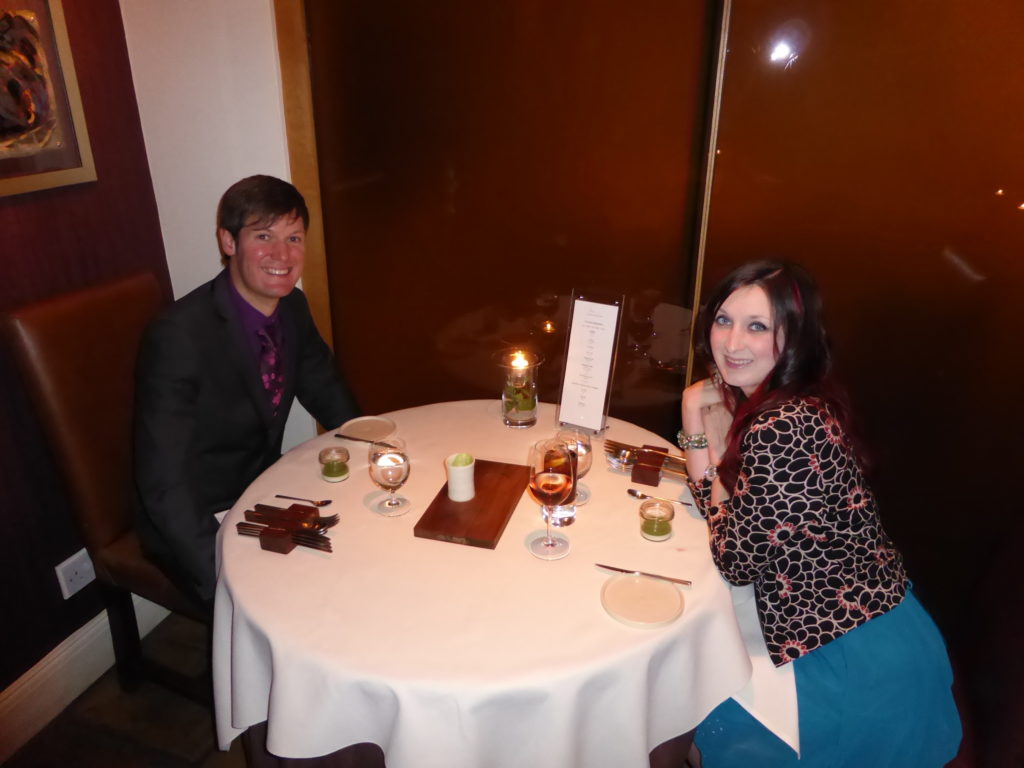 If you want to really push the boat out on your date idea, why not try the two-Michelin starred Restaurant Sat Bains? It is extremely pricey, of course, but you will not experience food and service like it anywhere else in the city. Even though the ten course menu is seemingly daunting enough, we highly recommend you splurge that bit extra to try the famous signature duck egg dish.
What are your top tips for couples in Nottingham? Please let us know in the comments…..