A hot air balloon ride is an ultimate date idea. The chance to soar into the sky with your partner, hugging tightly as the sun sets is one of those once-in-a-lifetime experiences that everyone should try. If you are wondering where to take your partner for a date, this idea is hard to resist. However, there are things to consider whilst planning a hot air balloon ride as a date.
Where would you like to fly from? You can check out the best hot air balloon rides in the world for inspiration. However, we'd actually recommend flying from as close to home as possible. Hot air balloon rides are frequently cancelled due to unsuitable weather conditions. Therefore, it is a huge bonus if you haven't already travelled a long way. Our first attempt to book a flight was for our 10th anniversary, in Liverpool. We spent the weekend there, but the flight was cancelled. Not a wasted weekend by any stretch, but you get the gist.
Check out what companies offer flights near to where you live. This is usually as easy as Googling 'hot air balloon flights + name of your city'. If you don't find anything, just extend your search to neighbouring cities.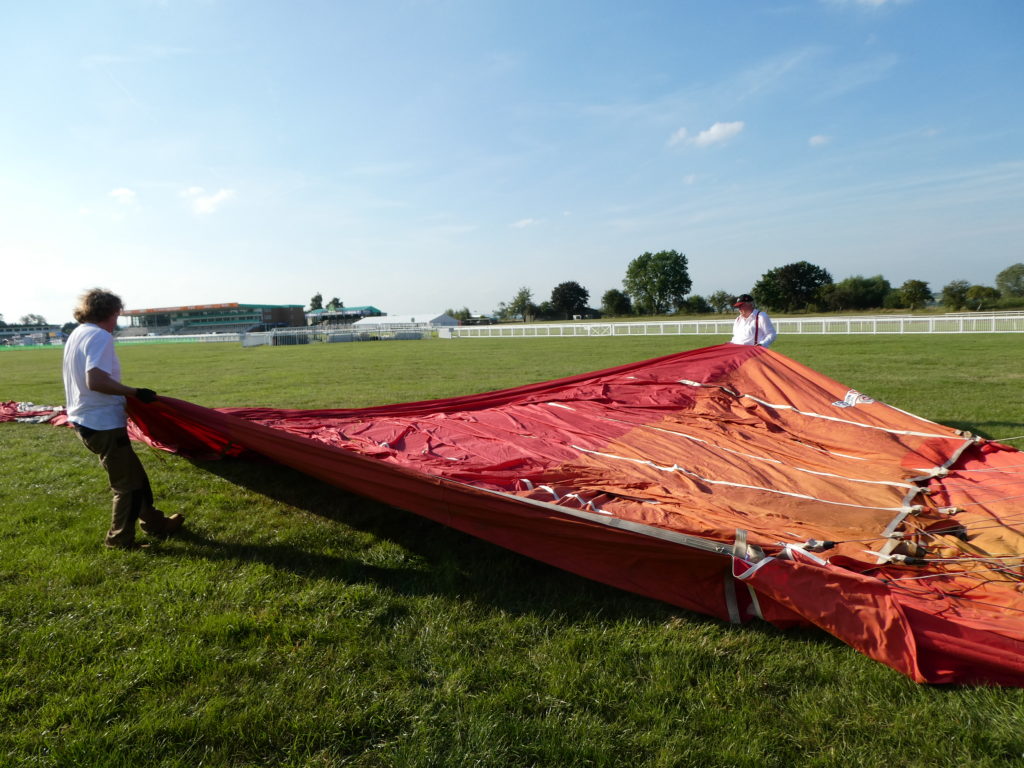 Compare the prices and what the companies offer. Often, you may find a great deal on the likes of Groupon. Be sure to check those type of sites out. Most companies offer a fairly similar experience. However, you may find one that offers longer in the air, more scenic locations, or less people to a balloon. These things may swing it for you. Contact your chosen company to see if they will match the price of their competitor. They often will.
Consider going all out and paying the extra for a private hot air balloon flight for just the two of you. Any hot air balloon ride is likely to be a peaceful and romantic experience. People don't generally take young children on them, for example. However, if you want to take no chances, fork out the extra, and maybe even take a bottle of champagne to enjoy upon landing! Many companies will provide this for you anyway. Its something of a tradition! As it is a 'special romantic occasion' type of date, companies often have romantic packages offering things like boxes of chocolates, limousine pick-ups, and teddy bears.
Purchase a voucher, or charter a flight (depending on which option you go for)
Check out the list of available dates. Hot air balloon rides don't generally run as often over the winter months. You will be offered a choice of a sunrise or sunset flight. Both are romantic, but the warm glow of the sunset is hard to beat. You also won't have to get up at the crack of dawn! If you are in an area famed for its wildlife, though, you may find the morning flights to be better for sightings.
Usually, you'll be required to contact the operator a short time before the flight to confirm whether it is going ahead or not. This way, you won't have a wasted trip to the launch site.
Dress like you are going for a hike. You'll need sensible footwear as you have to get in and out of the basket quickly. Also, temperatures up in the air might be slightly cooler than on the ground. Therefore, take an extra layer just in case. Finally, a hat is a good idea, just in case the burners singe your hair!
Hot air balloon flights usually last for around an hour. However, you are likely to be there for around three or four hours in total. Most companies will ask for help inflating and deflating the balloon. In fact, this can be a fun part of the experience. We'd suggest taking a bottle of water, just to quench any thirst. Don't forget there is no toilet up there, though!
The main thing you need to take with you is your camera! These views will be unlike anything you have had before. You won't want to miss the chance to photograph them to show off to your friends.
You will likely land in a field somewhere far away from the launch site. Don't worry, as hot air balloon companies hire someone to follow the balloon and bring you all back to the launch site.
Depending on the time of the flight, you may wish to consider where to eat before or after your flight. Either take a packed lunch, or research nice restaurants near to the launch site.
Hope you have an amazing time on your own hot air balloon date! Please let us know any other tips you have in the comments!