After our recent visit to Fred Aldous in Manchester, we sat down to look at what the world has to offer when it comes to craft stores. If you read the post about our secret date, you will know that craft stores are amazing places to go with your partner. They inspire creativity, fun and adventure, and you are sure to find out a little more about your partner, no matter how long you have been together. Here is our list!
Slanchogled – London, UK
How on earth do you say Slanchogled? It sounds like it should be in some slavic country maybe, but no – it is in London! The shop, on Chalk Farm Road, has two floors and is aesthetically stunning. It is a treasure trove of crafty ideas, that prides itself on finding the most unusual of craft projects to inspire.
Blue Rooster Art Supply Co – Los Angeles, USA
This independent Californian store is run by artists, for artists. The ultra-hip, bright and airy space stocks all kinds of artist materials. It is all arranged in a way that really draws you in, and I'm sure you would have a new project on the go by the time you leave.
Sham Shui Po – Hong Kong, China
Not a single store but a whole area known for the abundance of craft supplies. Yu Chau Street in particular has beads, sequins, and gemstones galore. There are also plenty of places to get fabric, ribbons and buttons if you fancy making your own clothes.
Michael's – USA
Whilst I have mostly concentrated on independent stores, it is hard for any crafter to look at Michael's and not feel the desire to run around in there. They have over 1,100 stores in North America, and are the biggest craft store of all. The average store contains a staggering 40,000 products, which will help you to make or create literally whatever you want!
Her-Annies – Gauteng, South Africa
This Mecca for hobbyists even has its own coffee shop inside. They must know you will be there for so long you will start to get thirsty! It looks like every crafter's dream!
Trimmings N Remnants – Coburg, Australia
This huge store is possibly Australia's largest supplier of theatrical supplies. If its good enough for the theatre, you know its top-notch stuff. The store has been described as an Aladdin's Cave, which you can explore for hours getting inspiration. They go all over the world to source materials.
Itsy Bitsy – India
Itsy Bitsy is India's largest craft store and they have shops all over the country. This creative business also has a social mission. They aim to provide much-needed employment to women in rural areas, with over half of all products on sale being handmade! There is something for every crafter in these shops.
Helen Winnemore's – Ohio, USA
The oldest craft store in the USA, Helen Winnemore's has since 1938 been a haven for artists. The store believes, quite rightly, that everybody is an artist. You will be greeted warmly with a cup of tea or coffee, making for a wonderful experience. The store seems to be more about the finished article crafts, rather than materials, yet it looks exactly the sort of place that will inspire you to create yourself.
Art Friend – Bras Basah, Singapore
This charming store knows that its customers want to find new ways to experiment and explore their creative side. It goes out and searches for ways that they can do so. From scrapbooking to sculpting, it appears that Art Friend will have you covered.
PM Hobby Craft – Alberta, Canada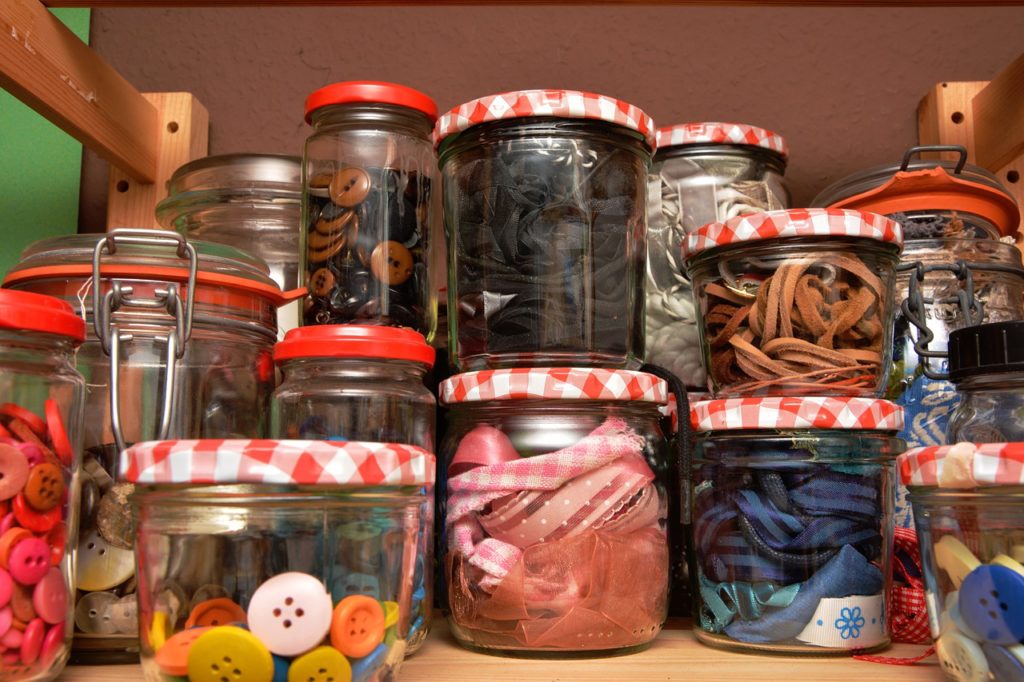 It is quite astonishing that a store as big as this could be filled to the brim with craft and hobby materials. This Canadian store has been in the hands of one family for three generations now, and seems like a really fun place to spend time.
What is the best craft store you have ever been to? Is your local craft store worth a visit?