RIP Chester Bennington
We couldn't quite believe the news we just read about the suicide of Chester Bennington, Linkin Park's lead vocalist. We had only seen Linkin Park live less than two weeks' earlier. The following review was already written, and ready to post. The show we saw was to be Linkin Park's last ever show. It adds a much greater poignancy to our memories of the night, yet the following words were written before hearing the news. RIP Chester. You were a beautiful soul who touched the hearts of many people. We will miss you.
Linkin Park @ Barclaycard Arena, Birmingham 06/07/2017
We recently took a trip to the Barclaycard Arena in Birmingham to see nu-metal legends Linkin Park. Our tickets were in the closest block to the stage, but was a bit of a side-on view. There was actually two standing areas, with a barrier separating them. I'm guessing the front section was more expensive, like a golden circle. This kind of thing is always pretty annoying to see. Linkin Park were one of Amy's favourite groups in her teenage angst years, so it was great to get to see them live.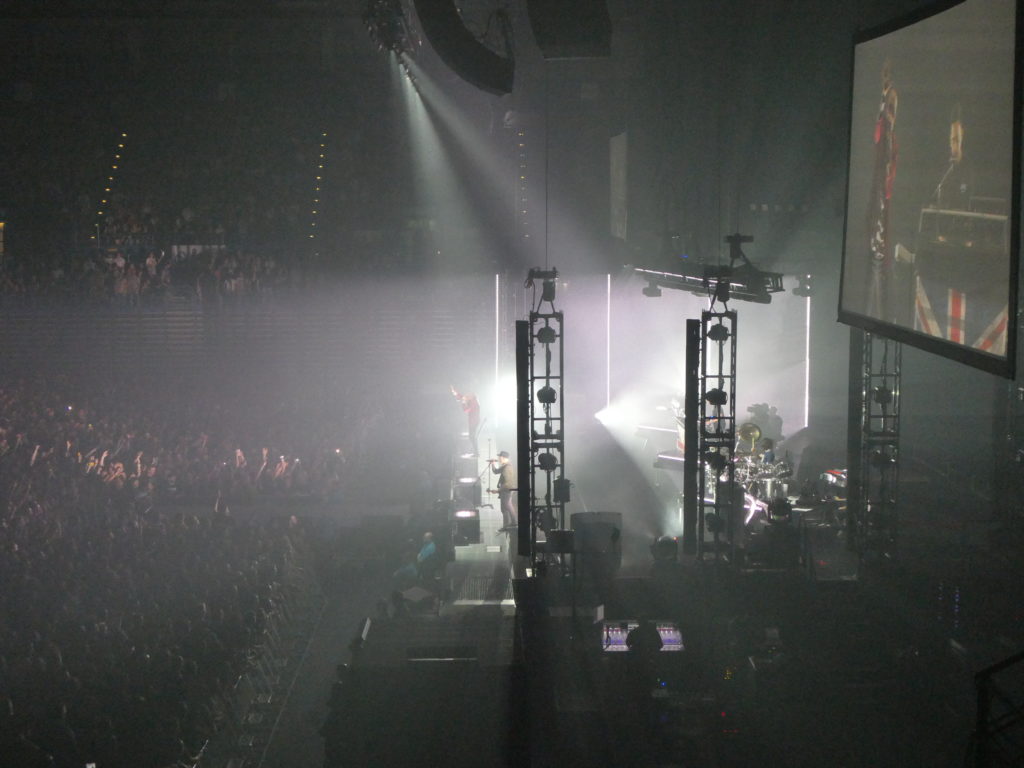 The staging wasn't over elaborate, and it was pretty dark. However, it kind of suited the music, and felt strangely more intimate, despite the size of the arena. Known for their nu-metal classics, they have taken on a much poppier style with their latest record, and their fans aren't happy in the main. However, they didn't seem to mind too much tonight, with most songs getting a warm response from the crowd.
It was their older tracks, however, that got the loudest response by far. It is so cute when Amy does the screaming bits from those tracks, as it just seems like a juxtaposition with her usual feminine demeanour. One of the nicest moments was when the lead singer paid tribute to the victims of the Manchester attack, and said that he has worn some bee earrings ever since.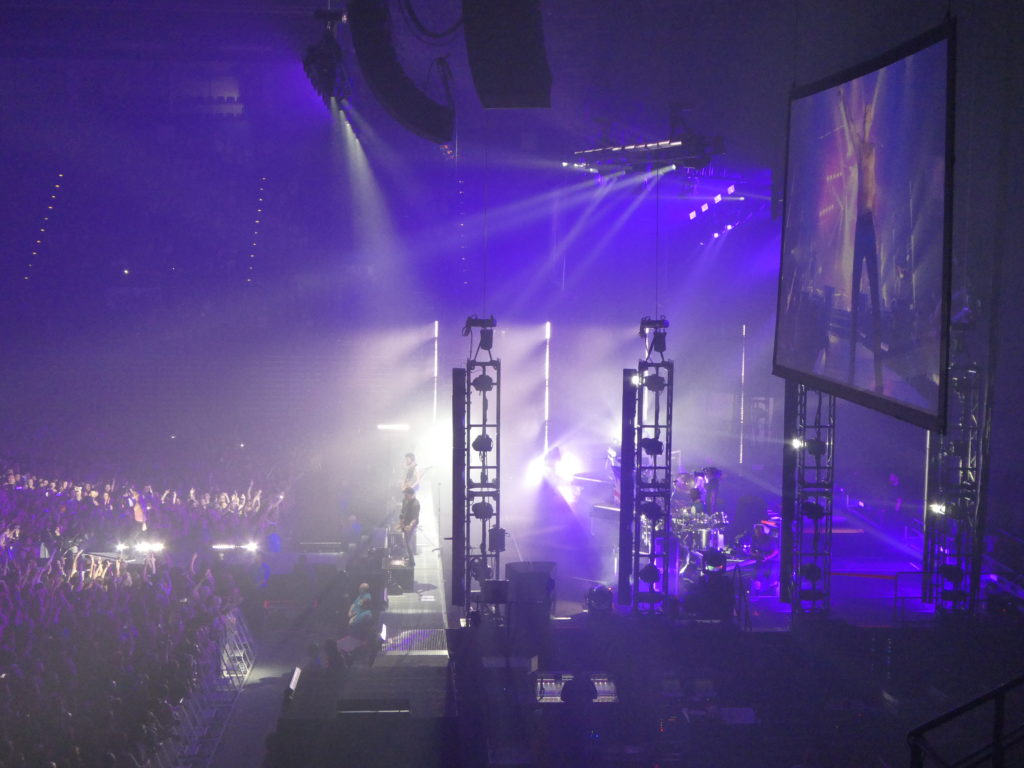 Chester gave his fans the personal touch
He then made his way down to the crowd to perform the moving song One More Light, and a couple more songs whilst in the midst of the mega fans at the front. He then proceeded to give each one a long hug before making his way back on to the stage. They finished off with many of their classic older tracks, which was a great end to a phenomenal show.
The setlist was Talking To Myself, Burn It Down, The Catalyst, Wastelands, One Step Closer, Castle of Glass, Good Goodbye, Lost in the Echo, Battle Symphony, New Divide, From The Inside, Invisible, Waiting For The End, Breaking The Habit, One More Light, Crawling, Leave Out All The Rest, Somewhere I Belong, What I've Done, In The End, Faint, Encore – Sharp Edges, Numb, Heavy, Papercut, Bleed It Out.
Were Linkin Park the soundtrack to your youth?