Eid al-Fitr is a major Muslim festival, celebrating the breaking of the fast at the end of Ramadan. It is celebrated therefore, with special prayers in the morning, followed by a day of feasts and festivities. Islam has followers in many parts of the world. Therefore, you are never too far away from a celebration. Here are some of the best ones from around the world.
For non-Muslims, we totally recommend celebrating Eid al-Fitr with the Muslim community. You will learn much about a culture that goes back centuries. Hopefully we can all learn to be more tolerant of the beliefs of others. You can check out our experience at Europe's biggest Eid al-Fitr celebration here.
NEW DELHI, INDIA
Thousands of people gather in the courtyard of Delhi's famous Jama Masjid mosque, built by the Mughal emperor Shah Jahan, to pray in unison. They pour in through the ornate bronze gate, and perform a ritual called Wuzu in a large pool within the courtyard as they prepare for the prayers. A mass hugging session follows the prayers.
MOSCOW, RUSSIA
Over 250,000 people visit the Moscow Cathedral Mosque for morning prayers on Eid al-Fitr. However, only 10,000 are lucky enough to get inside. As you can see from the image above, Russian police have to work hard to preserve order on the occasion, with so many people piling into the space.
CAIRO, EGYPT
The ancient and historic Al Azhar Mosque in Cairo, and its park, are very popular places to celebrate Eid al-Fitr. However chaotic it is, it makes for an amazing spectacle. Be aware of any local advice regarding safety though, and consider watching the celebrations from further afield.
SYDNEY, AUSTRALIA
The Multicultural Eid Festival and Fair in Sydney has been going for over thirty years now. With Australia being a predominantly Christian country, there is therefore more of a multicultural vibe to proceedings. As a result, the family fun day features amazing traditional cultural entertainment.
BIRMINGHAM, UK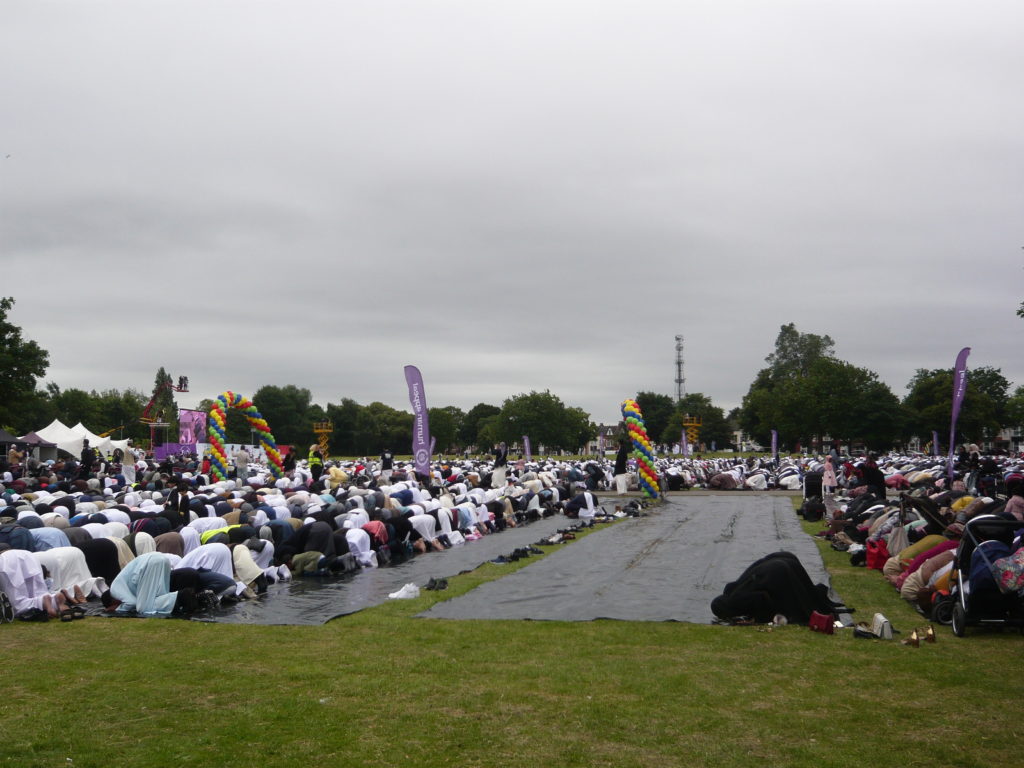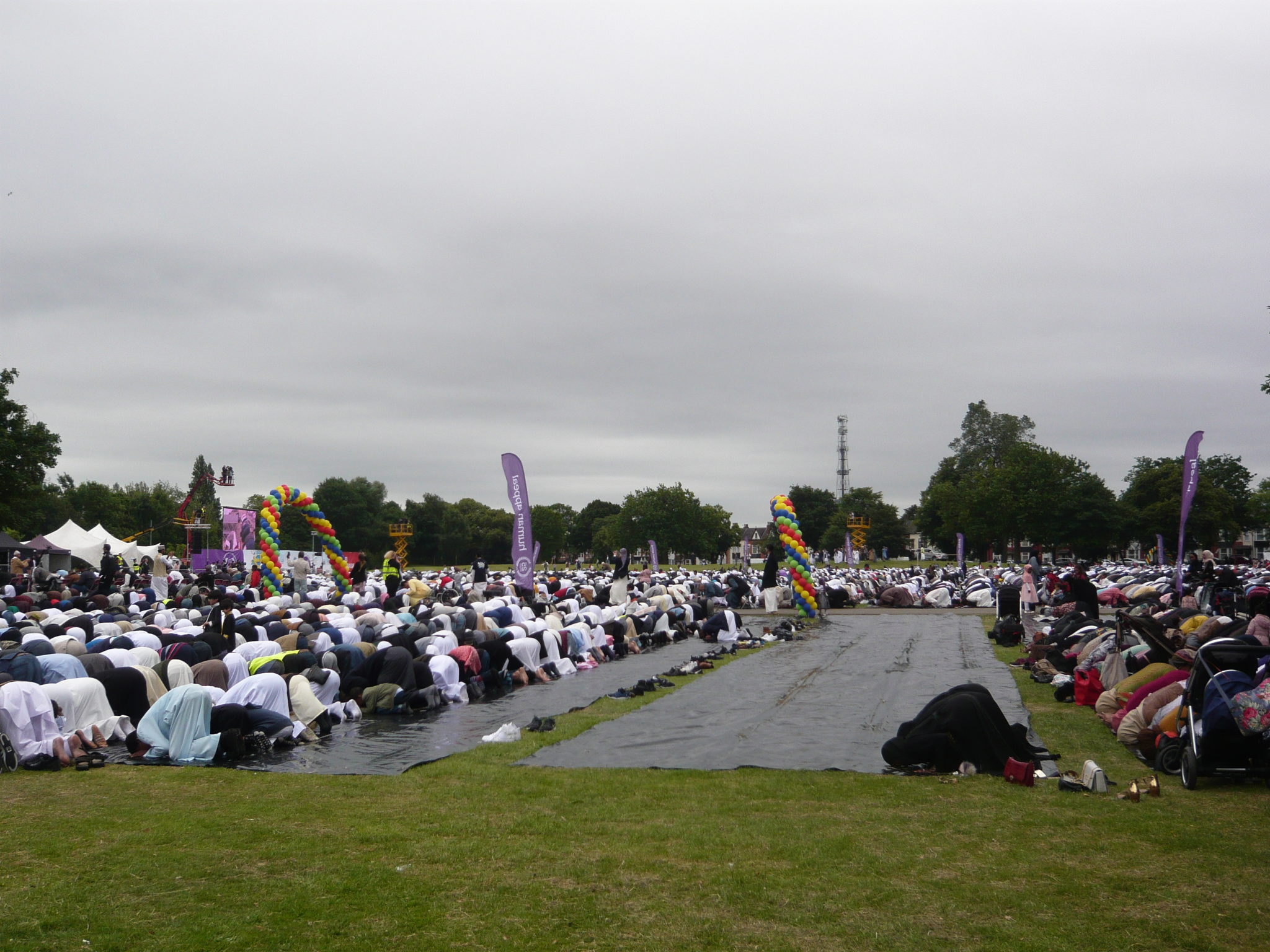 You can read all about our experiences at Europe's biggest Eid al-Fitr celebration, held at Small Heath Park in Birmingham, here. As a non-Muslim, it is likely that you will be made to feel very welcome if you are interested in celebrating their important festival with them.
JAKARTA, INDONESIA
As the world's largest Muslim majority country, Indonesia is a great place to celebrate Eid al-Fitr. However, many people actually leave the bigger cities and travel to their home villages to celebrate with family. Many pray right by the docks, with tall ships as a stunning backdrop. Some even pray on the usually busy main roads!
MECCA, SAUDI ARABIA
Apologies to the non-Muslims (this includes us!), but this is one place that will only ever be a dream place to visit. Only Muslims are allowed inside the holy city of Mecca. However, the amount of people who partake in Eid al-Fitr prayers here is just staggering, and a real sight to behold.
Where do you think has the most impressive Eid al-Fitr celebrations? Have any of you celebrated it as a non-Muslim?