As a travel obsessed couple, we love to hear more about the stories of those first explorers. For them, the world really must have seemed like such a big place. One of the world's most famous explorers, Marco Polo, came from Korcula – an island on Croatia's Dalmatian Coast, where we recently found ourselves.
Or did he?
Historians are bitterly divided about where he was born. All we know for certain is that he was Venetian. Of course, this would suggest that he was born in Venice, Italy. So, how did Korcula come to claim him as one of their own?
Some historians claim that Polo's family name was Korculan. They also point out that Korcula was at the time a part of the Venetian Empire. Maybe it could be that he was indeed born on the island, and many locals are convinced that this is the case. Whether it is true or not we may never know for sure. What we can be sure of, is that the association certainly doesn't harm Korcula's thriving tourism industry. A number of Marco Polo attractions have sprung up on the island. They include his 'birthplace', and most notably, the Marco Polo Museum, where we were invited to spend a delightful hour during our trip.
Pre-trip preparation didn't excite us too much, with many reviews lambasting the attraction as cheesy and overpriced. However, it looked tacky enough to be good fun, and we were hungry to hear more about Marco Polo and his amazing journeys. In a nice touch, you are given a large bookmark style golden ticket as a souvenir, and a pair of headphones, to listen to the audio guide. These are yours to keep, which may come in handy for those long journeys of your own. I imagine Marco Polo himself would have loved to have a bit of music to listen to as he travelled the globe!
Don't always believe bad reviews!
Despite the reviews, we both really enjoyed the Marco Polo Museum! There are seven life-size waxwork tableaux which show the key scenes of Marco Polo's life. The scenes are quite well done, and certainly inspired our adventurous spirit. At first, we struggled with the audio guide since it goes rather fast from one room to the next. Eventually, we worked out how to pause it. Inside each room, they also provide information panels, but they say exactly the same as the audio guide. It is useful if you are more of a reader than a listener though!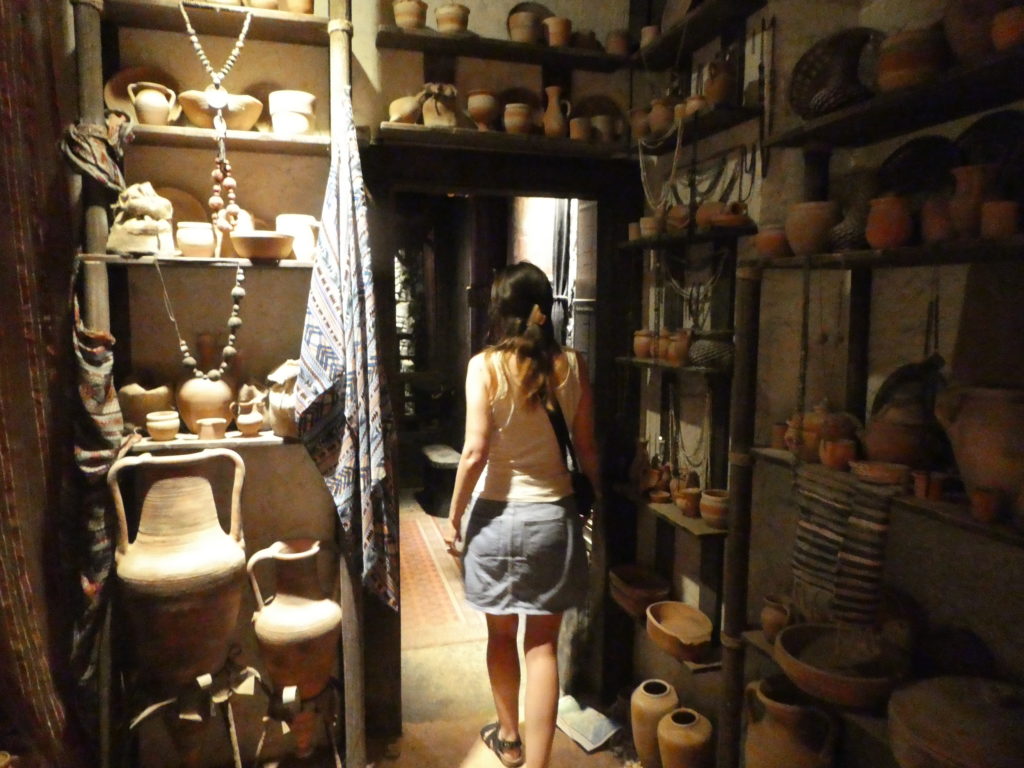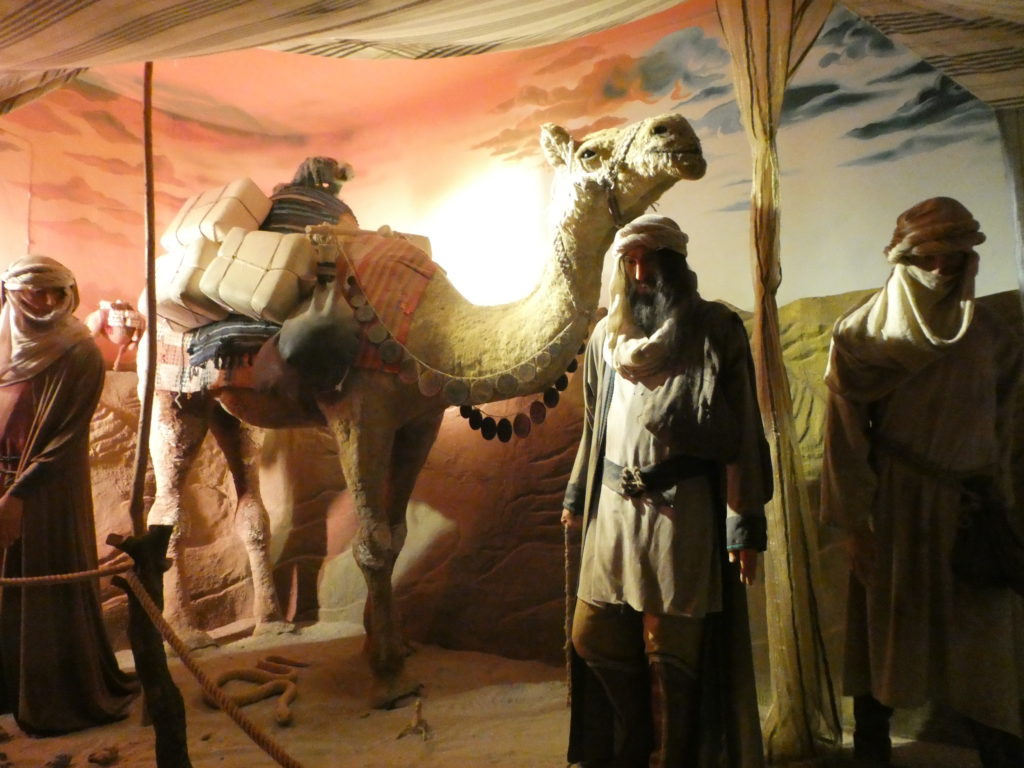 We both learned a lot more about Marco Polo and his travels through places like Egypt, and most famously China where he worked for Kublai Khan. When he returned to Venice, he was imprisoned due to a war that was going on. Whilst in his prison cell, he wrote a book about his travels. Believe it or not, it was considered to be a work of fantasy at the time. He told how he had seen things like gunpowder and ice cream, for example. Nobody believed him!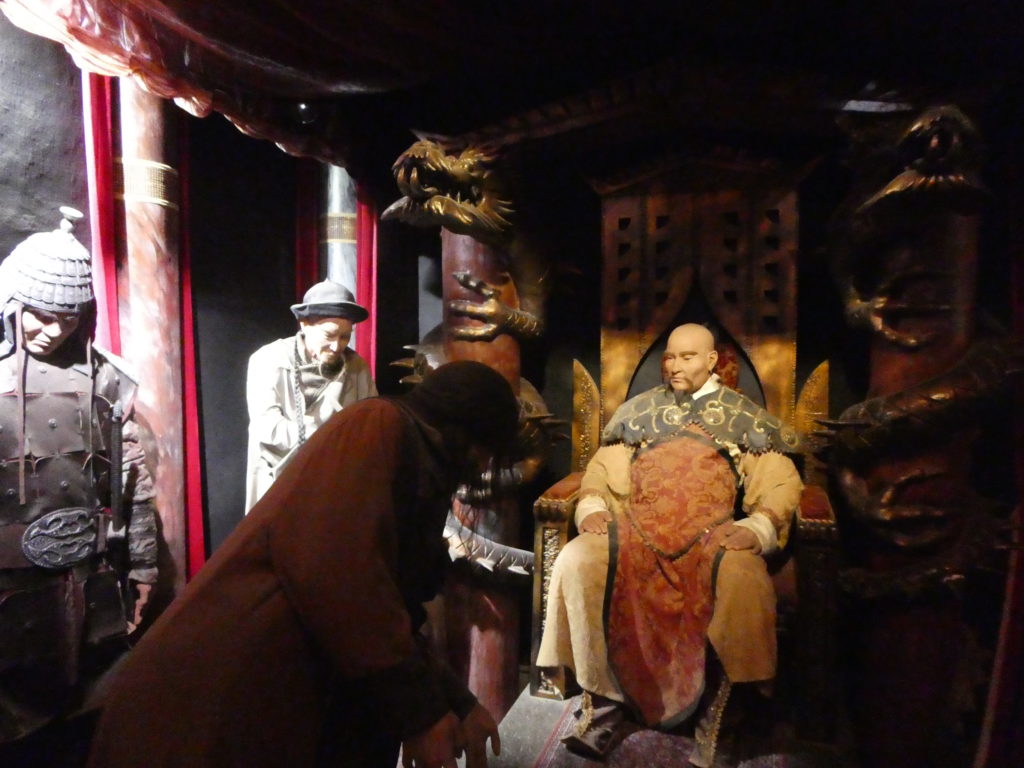 Even if you have no time, or interest, to see the Marco Polo Museum, we'd recommend a visit to one of the many Marco Polo shops around the town. Inside, you'll transport to a long-lost world of intrigue. Even the staff wear period costume. They have a huge selection of high quality items on sale for anyone with an adventurous spirit. The travel journals were oh so tempting, but alas we couldn't justify a purchase due to already having a good supply of journals with us.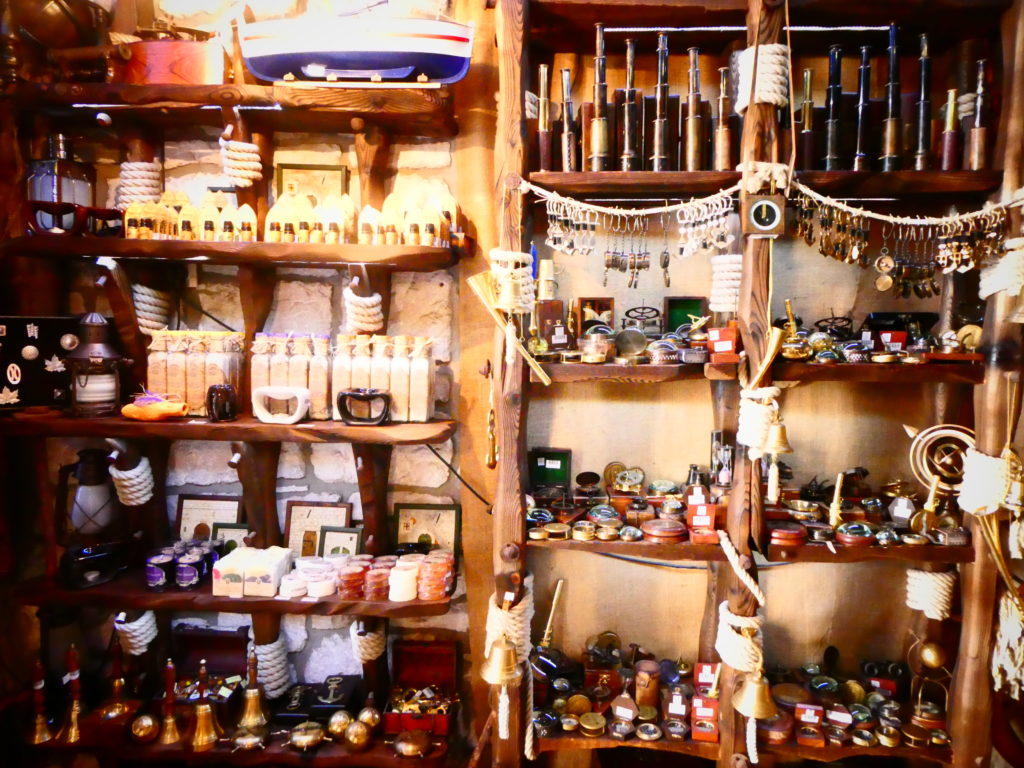 Overall, we can't recommend a visit to this fun and informative attraction enough. If you want to know what else you can do in Korcula, be sure to read through our romantic couples travel guide. You'll find tips on where to stay, where to eat, and the best ways of getting to the island.
Do you enjoy the tales of 'early tourists'? Anyone have a favourite explorer?