Egypt has always been our number one dream travel destination, and we were lucky enough to spend a whole month there this year. It was actually the third time we have attempted to visit. Our previous two trips were abandoned, one in the planning stage and the other when having actually booked, due to civil unrest in the country. However, there may not be a better time to visit than the present.
But is it safe to visit Egypt?
People still have pre-conceptions about the safety of Egypt, particularly with reports of continued terrorist attacks in the country. Indeed, a lot of people avoid travelling to Egypt for precisely these reasons. The vast majority of these reports actually relate to the Sinai region, and the area west of the Nile Valley and Nile Delta regions. By avoiding these areas, you can have a much safer trip. As a bonus, you will avoid the crowds which once swamped popular tourist sites like the Pyramids.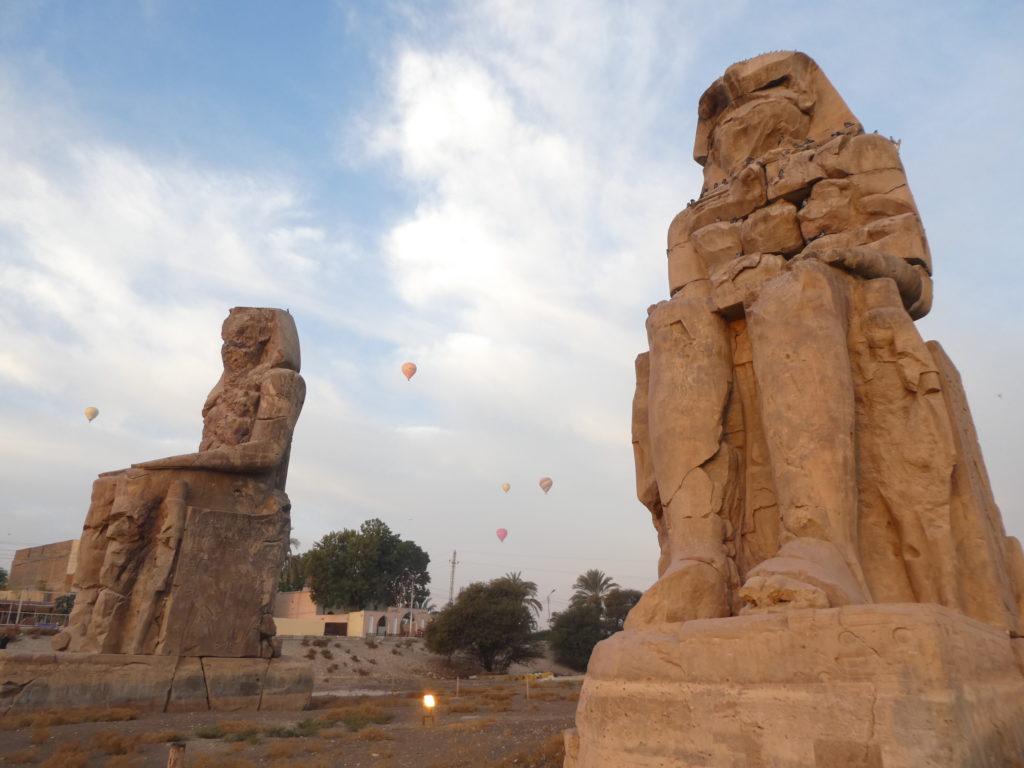 Which areas ARE safe, then?
Luckily for you, the areas that are safe to visit include some of the greatest wonders of the world. Yes, that includes the Great Pyramids of Giza, the spellbinding city of Cairo, and faded grandeur of Alexandria. Not to mention the chilled out atmopshere of Aswan, the Red Sea resort of Hurghada, and the ancient wonders of Luxor.
This doesn't mean that to avoid common sense. You should always keep an eye out for any potential trouble, no matter where you are in the world. However, the Egyptians are going to great lengths to ensure that visitors stay safe whilst in the country. Indeed, some times these measures may feel unnecessary and intrusive. For example, when you have to put your belongings through x-ray machine after x-ray machine just to get inside one building, you may start to think they are over-doing it. Police convoys are an occasional feature on trips outside the major cities, which can slow down your journey time.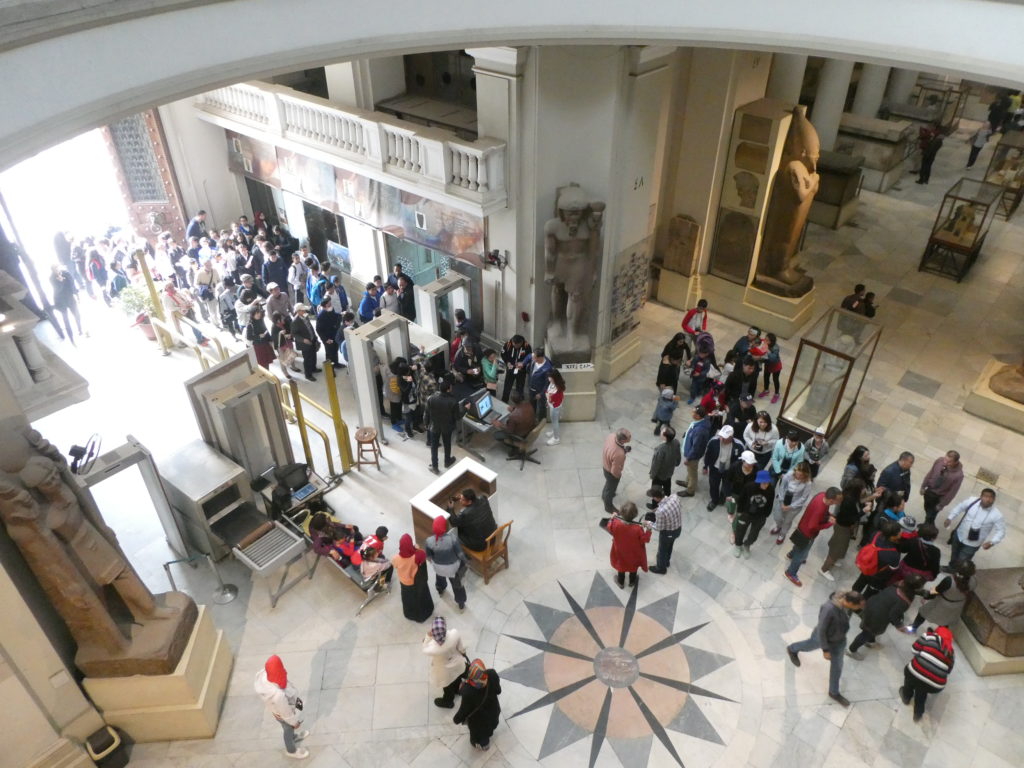 Is all of that necessary?
Who knows? As much as it can be an annoyance to the Western traveller, who is used to things a different way, we must admit that it definitely helped to make us feel safe. Whether it is necessary is ultimately a decision for the Egyptian authorities. Admittedly, most locals that we spoke to felt that such measures were over-cautious. However, such minor setbacks as a slightly longer journey are most definitely worth enduring if it avoids any dangerous situations.
10 Ways to stay safe during a visit to Egypt
Avoid travelling to the areas of the Sinai, and the area west of the Nile Valley and Nile Delta regions. Terrorist attacks are more likely in these areas. This does not include the Red Sea resort of Sharm el Sheikh, but the UK government currently advises people not to fly to Sharm el Sheikh.
Avoid any large gatherings or demonstrations, particularly if they are of a religious nature. Fridays are most likely the day for such protests. Even if the event seems to be civil, the atmosphere can quickly change, and you could potentially find yourself in a dangerous situation.
Speak to the locals. They will more than likely have the knowledge and experience to keep you out of harm's way. Hotel staff are even more likely to be a good source of information.
Do not engage in any political activity in Egypt. It can land you into trouble with the authorities. Egyptians can be very passionate about politics, so is better not to risk offence by airing your own views.
Be careful on public transport, especially if you are a lone female traveller. Sexual assaults have been known to take place. Try not to be the last traveller on a microbus.
Look after your valuables. Pickpockets are abundant. We managed to foil one pickpocket in Aswan who was masquerading as a papyrus seller. Don't have your valuables anywhere that they can easily be snatched.
Learn about the common scams that people try on tourists. For example, at the Pyramids, you may find touts telling you that you can only get there via an overpriced camel ride, or trying to charge extra to get off the camel at the end of the ride.
One of the most dangerous things in Egypt is its traffic. The best tip is to cross the road at the same time as a local, and do not dawdle. It may seem ridiculously foolhardy to attempt to cross, but once you do it a few times it becomes almost second nature!
Be vigilant when choosing any adventure activities. There are companies who do not take your safety seriously. For example, there has been a couple of high-profile hot air balloon crashes in Luxor in recent times. Make sure to choose a reputable operator if you wish to do activities like this. The same should go for scuba diving in the Red Sea resorts.
Dress appropriately for a Muslim country. Whilst not legally required, doing so will result in better treatment from the locals and less unwanted attention.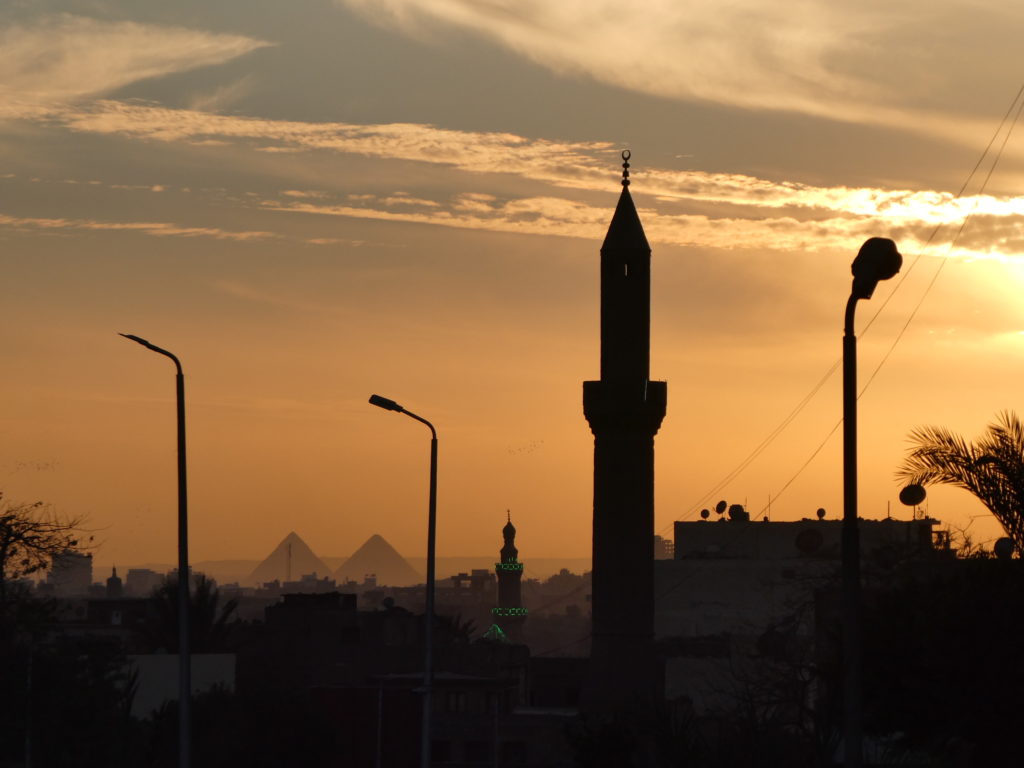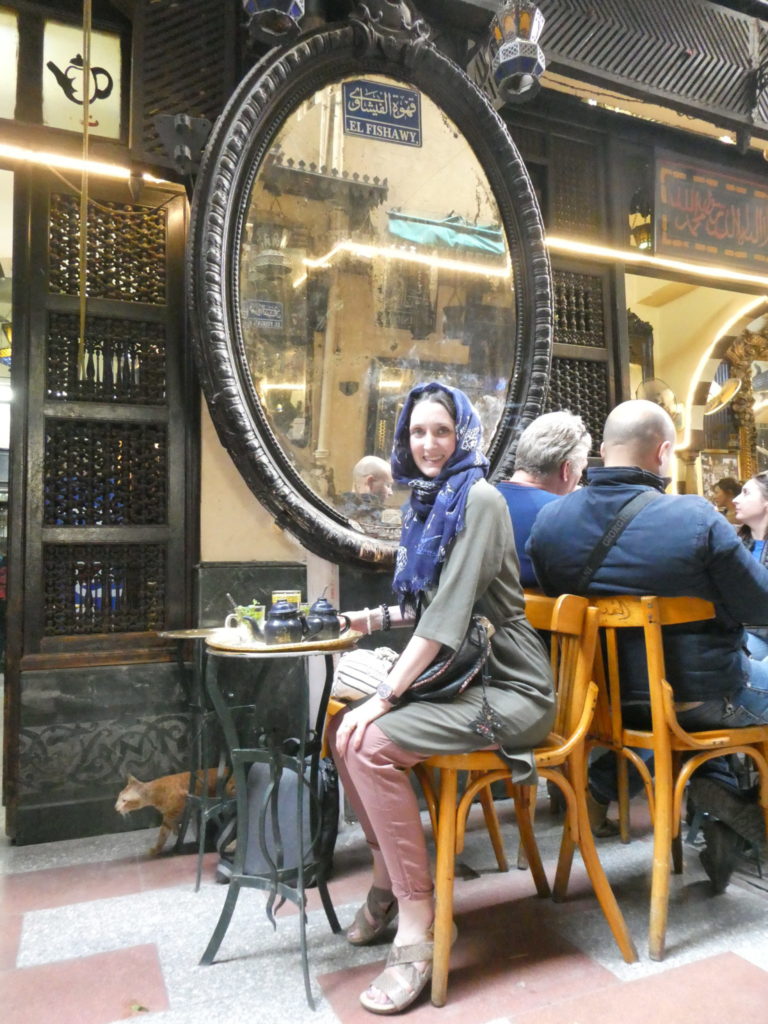 As you can see, you can use the vast majority of these tips in many countries around the world. Asking 'is it safe to visit Egypt?' is a valid question, but one that an objective look should show you is not as risky as some people make out. Egypt is far from the most dangerous country in the world to visit. Indeed, we spent a whole month there independently, without any issues. You can most definitely have a trouble free trip to Egypt by following the advice above. Keep an eye out for many more posts in the near future about the best things to do on your trip to Egypt.
Are you considering a trip to Egypt? Do you have any other tips for our readers?
Like it? Pin it!