Museum Fotoatelier Seidel, Cesky Krumlov
Cesky Krumlov in the Czech Republic is one of the world's most beautiful medieval cities. Tourists throng on one side of the river, by the fairytale castle and its buildings covered in Renaissance wall paintings. However, on the other side of the River Vltava is a hidden gem where you can completely avoid the coach tours. It is still only a ten minute walk from the castle. Here you'll find one of the oldest working photography studios in the world, the Museum Fotoatelier Seidel.
Museum Fotoatelier Seidel is the former home and studio of Josef Seidel. Seidel was a photographer in the late 1800s and early 1900s. The house and studio is a remarkable survival. Luckily, it has been preserved thanks to a strange course of events including communist times and disenfranchised relatives. It is like time stood still here.
A beautiful building in itself, it was built in 1905, and has been a museum since 2008. The museum is a very relaxed place, so don't panic if the doors are closed when you arrive. Just sit in the peaceful garden until someone shows up to let you in. We were lucky enough to get a personal tour from the manager, Martin. However, you can also take an audio guide to follow the story.
A time capsule house from over a century ago
The ground floor is mainly the living quarters, decorated in art nouveau style. The house is a great example of how people lived at the turn of the last century here, under the Austro-Hungarian Empire. There is a reception room, bedroom and small living room. It is a great place to just wander around, and they allow guests to be much more hands on here than most similar places. It would be perfectly acceptable to sit on the furniture and gaze out of the window at the beautiful garden.
The photography rooms will hold the most interest for many, with piles upon piles of glass plate negatives. Examples of Seidel's photography are proudly displayed everywhere, as well as personal artefacts and business bits and pieces like customer records. It really does feel like stepping back in time into this time capsule property.
Vintage equipment is everywhere you look, including a hand operated printer which was used to make postcards. There are also plenty of vintage cameras, magnifiers, copiers, and the like, all of which Martin assured us are in pretty good working order. He uses them for various workshops throughout the year, and it is clear that he relishes the chance to master them all.
It is still a working studio to this day
A highlight is the dark room and daylight copy room, again still very much so a working space. Communication in the studio was done via some primitive phone pipes, which are cool to see. Another room has a video about the history of the company, which is very informative.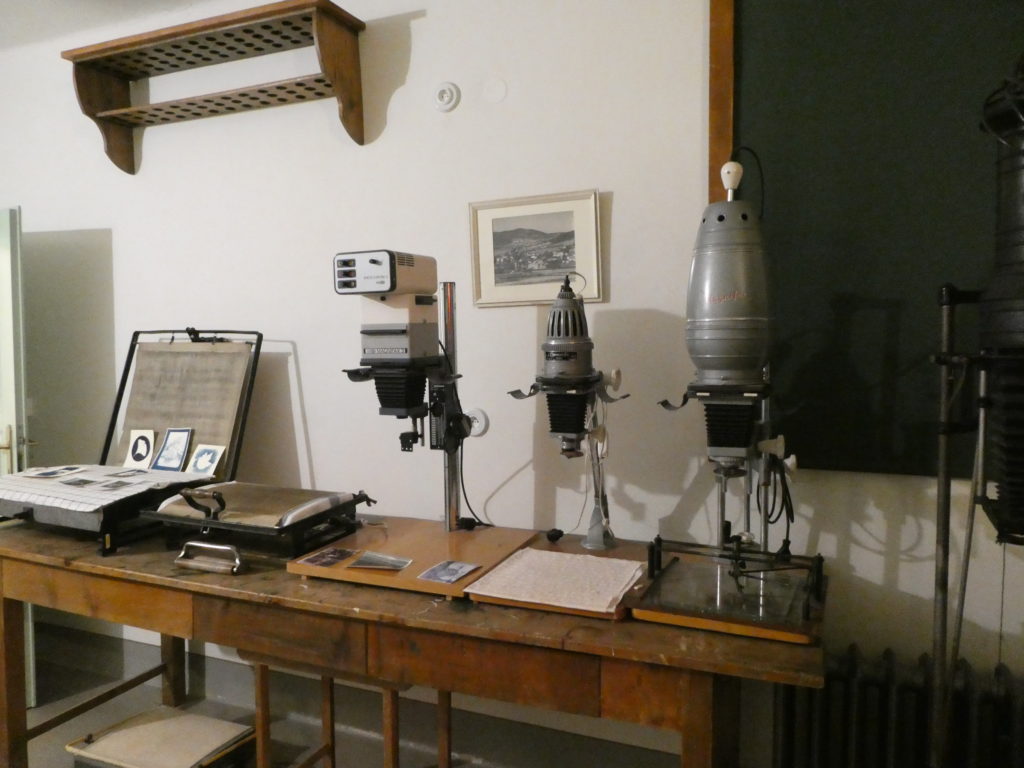 Upstairs was our favourite bit, since it was the actual studio. They have a professional photographer up there on occasion, to take authentic black and white photographs of guests. They weren't there on our visit, so Martin kindly offered to take one using our not so vintage camera. We headed into the costume room, where we were precisely dressed up in period clothing. It is extremely professional, with lots of attention to detail. A great experience!
The final part of the tour is up in the attic, where heaving shelves are struggling under the weight of hundreds and hundreds of glass plate negatives.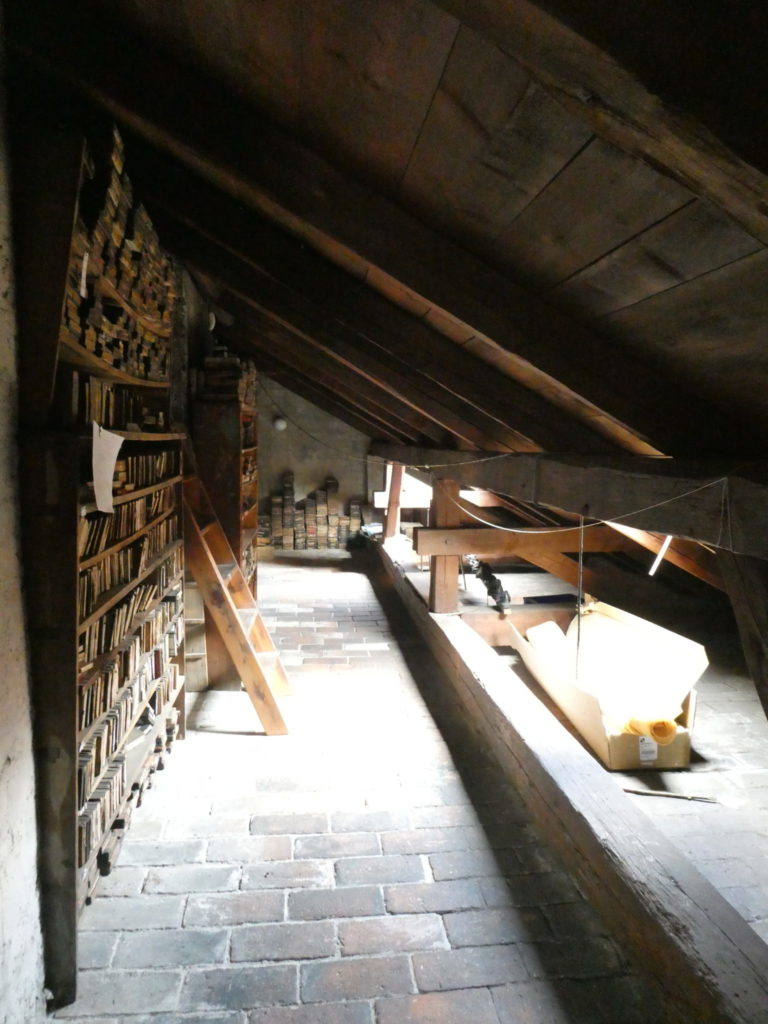 We highly recommend a visit to Museum Fotoatelier Seidel as a welcome respite from the crowds in Cesky Krumlov. There are few places in the world that can transport you back in time so authentically as here. Admission is a very reasonable 100 korunas, with discounts available.
Have you ever felt yourself transported back in time when visiting somewhere?