After our post about Magna Science Adventure Centre a couple of days ago, it got us thinking just how many amazing days and evenings we have had in Sheffield. We wanted to share them with you guys to help you plan a short break there. Sheffield is a totally underrated place to visit, with amazing industrial heritage, top nightlife, and some beautiful scenery. We are lucky that we live only around an hour and a half away by car. The drive there is EPIC!
Here are some of our top tips for your trip to Sheffield.
SHEFFIELD STEELERS
The Sheffield Steelers are the top ice hockey team in the country. In fact, they have won five titles in the Elite Ice Hockey League, including the most recent season. They play their home games at the huge Sheffield Arena, and they are so much fun! While it is true that ice hockey isn't exactly the most popular sport in the UK, it would be hard to believe it when attending a game of the Sheffield Steelers. We felt like we had teleported to another (colder) country when we arrived at the Arena. There was an insane amount of fans, and excitement, and that was before the match started. If you have never been to an ice hockey game before, GO! Be warned, it is a bit colder inside due to the ice. Wrap up warm. It would make a great date idea, as the action is thrilling, and you can snuggle if one of you gets too cold!
SHEFFIELD BOTANICAL GARDENS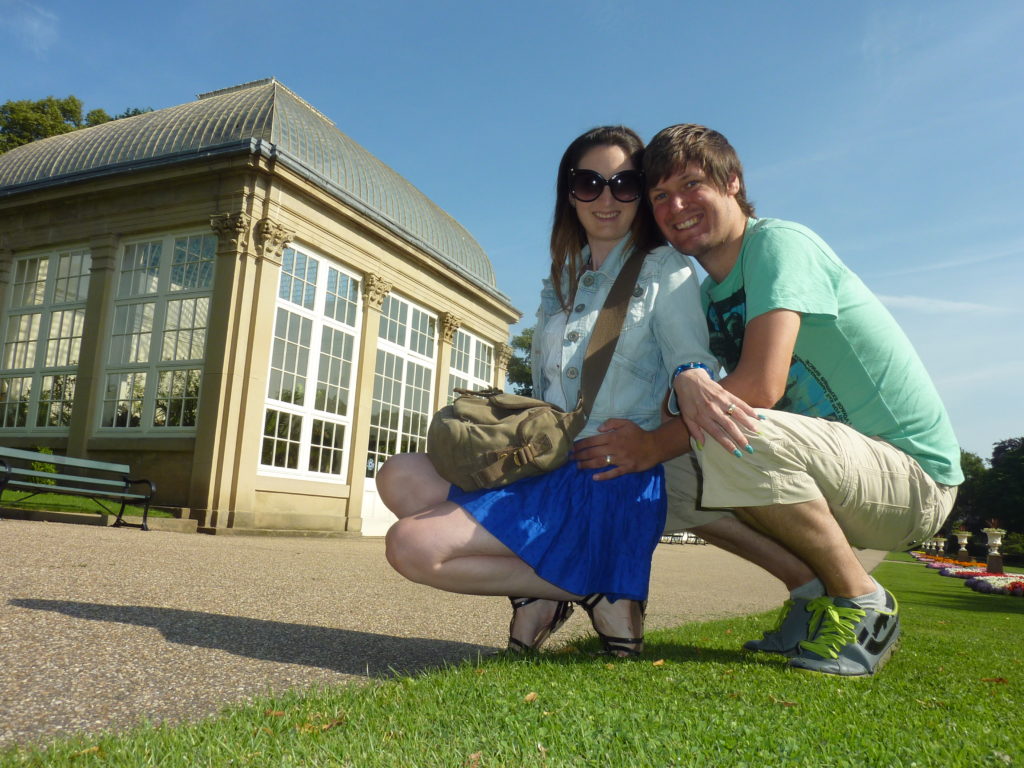 First opened in 1836, they are BEAUTIFUL, especially on a warm, sunny day. You can stroll through the greenhouses, or dare to enter the bear pit. Don't worry – there are no bears there anymore! Flowers just give off that romantic feeling straight away, and you will be surrounded by them here. Walk hand in hand through the tree-lined paths, relax on a bench to rest your feet, maybe with an ice cream, or literally stop to smell the roses. We even saw some live music in the greenhouse whilst we were there. It was a nice surprise, though a bit weird as we were the only ones watching!
MEADOWHALL SHOPPING CENTRE
You will find everything and anything all under one roof in this shopping mecca. They also have LOADS of places to stop for a drink, or a meal. It is extremely easy to spend a full day in here without getting bored. We have eaten at Ed's Easy Diner, and Las Iguanas. Ed's is a nice, quick burger joint, while Las Iguanas offered great service the time we went there. There is something for everyone, from cheap shops to designer ones, including all of the top chain stores. Parking is free, and we would definitely recommend you pick up a free map so you don't get lost. It can be rather maze-like! Maybe you could add to the romance by splitting off for a short time later in the day to pick up something for each other, after you have had a whole day of getting inspiration and possible hints.
CLUBBING
Sheffield is well renowned for its nightlife, and always offers a brilliant night out. We recommend SOYO, which offers amazing cocktails in a rather upmarket ambience; Plug, which is a huge three-room club where we have even seen Judge Jules DJing; and the Viper Rooms, which is so good you will not want to leave! The quality of DJing in here is second to none. They have good drinks offers on too, not to mention just how delicious their cocktails are! Show each other your best dance moves!
STAGEFRIGHT STAND-UP COMEDY COURSE
This is a FANTASTIC date idea. Well known comedian Anthony J Brown offers stand-up comedy workshops in the back room of the Red Lion pub. Trust me, you don't have to be at all confident in your abilities to make people laugh to get a lot from this one-day course. Me and Amy did this together, despite neither of us having any experience or even desire to be comedy superstars. We had a blast! Anthony set us little exercises in small groups, and encouraged us to get a little routine together. We finished the day by performing our short routines in front of him and the other participants, who offered helpful tips and support. So go on, show your partner that you CAN be funny!
SHEFFIELD ARENA
This is a fantastic music venue that attracts all of the top names in the world. We have seen Steps, Justin Timberlake, Peter Gabriel, and Kasabian live here. If you think that is a varied line-up, then you should get to know that we are music fanatics. We love pretty much all styles of music. We have always found the staff very friendly too. In particular, the time when Amy was worried that they would think her packet of Tic-Tacs were drugs! Check out the listings and go and see one of your favourite bands light up this place.
ECCLESALL WOODS CRAFT COURSES
In the large and magical Ecclesall Woods sits the Woodland Discovery Centre. Here, they run all sorts of outdoorsy, crafty courses, from cider making to woodwork. We made reindeers from green wood (wood from recently felled trees), and it was amazing. They provide all of the equipment needed, including some huge drills and saws. Don't worry as they give full tuition on how to use everything. As well as being something completely unusual to try together, you will get to take home what you have made. Our creations lived just outside our kitchen window for quite a while, and were a source of great pride.
OVER OWLER TOR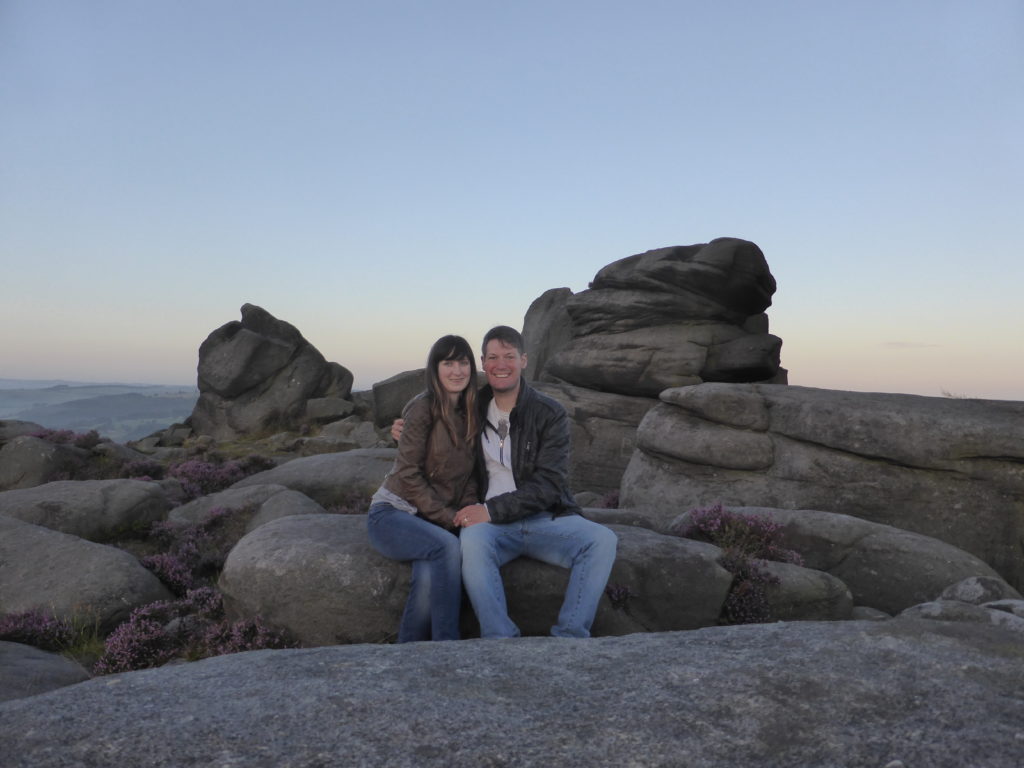 With amazing access to the awe-inspiring Peak District, you are never far away from breathtaking scenery in Sheffield. We recommend that you do what we did. Park up at Surprise View car park just before sunrise, which will mean a very early start admittedly. Then, hike up the hill past an interesting rock formation called Mother Cap, to Over Owler Tor. This is so dramatic! You are so high up that the views of the Hope Valley are fantastic, or you may see a large expanse of mist like we did. This in itself is so cool. We hiked to the Longshaw Estate Visitor Centre, and enjoyed a cooked breakfast on a disposable barbeque, which was divine! Unbelievably romantic!
KELHAM ISLAND MUSEUM
This great museum highlights Sheffield's famous steel industry. Situated on a man-made island that dates back 900 years, its exhibits span three floors. Don't miss the demonstration of the River Don Engine, which is absolutely huge, and immensely powerful. It offers a great day out together learning about something new, and I'm sure you will find it fascinating.
MAGNA SCIENCE ADVENTURE CENTRE
Located in a former Steelworks just outside the Sheffield border, this is now a fantastic science centre. It uses the four elements needed to create steel – fire, air, water, and earth, to great effect. The four themed pavilions have over a hundred fun experiments to try out. You and your partner will love creating things together, or even competing against each other, at the hands-on activities. Check out the blog of our visit here.
There are so many other things to do in Sheffield, but we hope we have whetted your appetite to go and visit yourself. As you can see, it offers such a lot to couples! We plan to write a blog post about each of the attractions in more detail. Therefore, please let us know if there are any you really want to see and we will bump them up the list. We would be more than happy to help you plan your own trip to Sheffield too, so leave your questions in the comments.
Have you ever been to Sheffield? What were your favourite things to do?