Ibiza is the ultimate party isle, and our favourite beach destination in the world (so far!). Many people go for the nightlife, which is world famous for a reason. However, don't write off Ibiza if you are not a party animal. Here are some of our favourite things to do when in Ibiza. Plenty of inspiration, for night and day!
Gorgeous Ibiza sunsets
I think that it goes without saying that the iconic 'romantic thing to do' in Ibiza is to enjoy one of the most beautiful sunsets in the world. We took in quite a few sunset spots on our most recent trip. Whilst it is a close call, we would name Kumharas as our favourite. While it is popular, it has an amazing, chilled out vibe that oozes romance. Who am I kidding? They all have an amazing, chilled out vibe that oozes romance. However, this one felt a little more intimate and relaxed.
The San Antonio Sunset Strip, however, was one that we return to time and again. There are a few great dinner options along here, such as the ultra-romantic Mint Lounge. If you speak to one of their staff, you should be able to snag a table with a truly amazing sunset view as you dine. We have spotted countless celebrities dining here, and it always attracts a sophisticated crowd. Afterwards, head to Cafe Mambo, where you can chill out into the late evening. Well-known DJs play the best chillout music as you enjoy the blissful ambience and watch the fire spinners on the beach.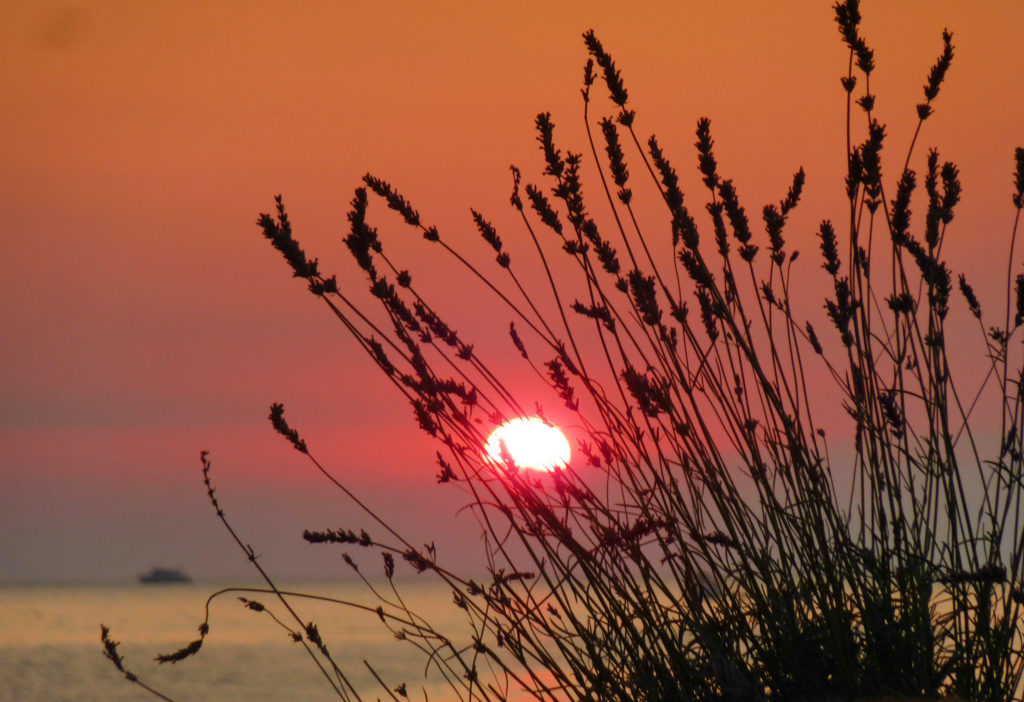 Other beautiful sunset locations on the island include Cala Conta beach, Cap des Falco, and Eden Restaurant in San Miguel. The sunsets in Ibiza are so beautiful that you realise that despite the high price tags everywhere here, the best things in life are free!
World class beaches of Ibiza
Next up are the beaches. There is nothing more utopian than frolicking on a beach with your partner. Ibiza has some of the best beaches in the world. We have spent a lot of time on Playa Pinet beach, as we recently stayed in San Antonio Bay. Its combination of soft sands and shallow waters is perfect. However, Cala Comte, Cala Bassa, and Cala Saladeta are hard to beat.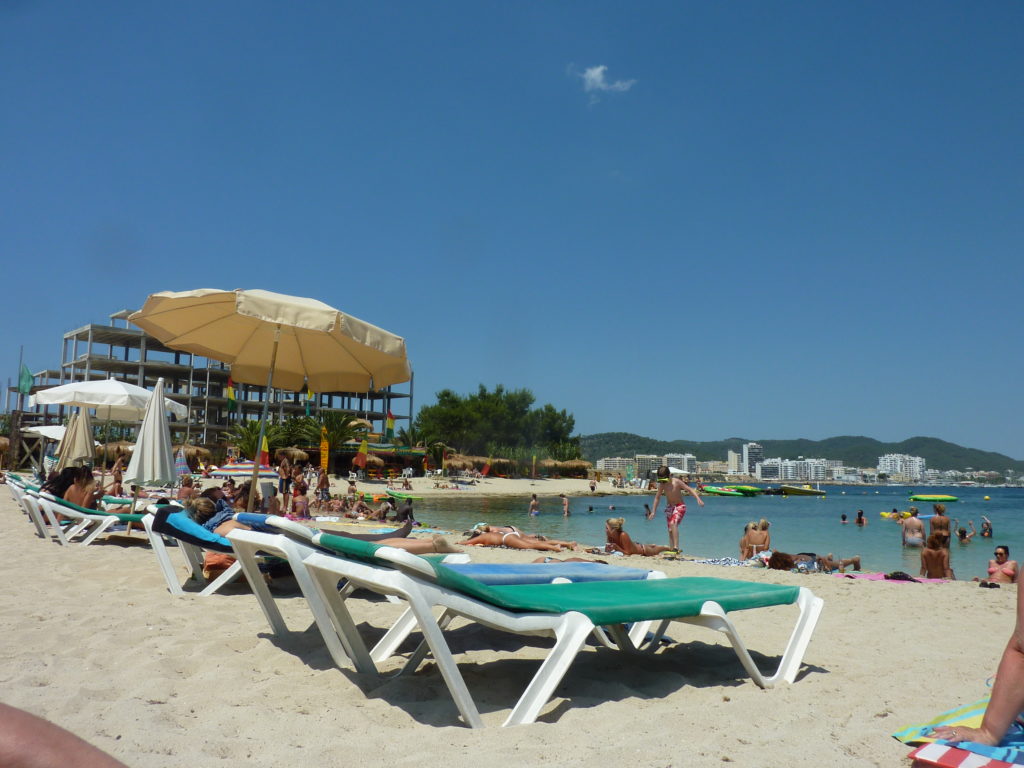 Ibiza's romantic nightlife
Your initial image of Ibiza's nightlife might be drug-addled ravers. However, the island's nightlife has a sophisticated edge to it that is perfect for romance until the early hours and beyond. They offer the perfect place to wrap your arms around your partner, and dance the night away. Many of the superclubs are set up for an early evening of entertainment, where you can start the night basking in the sunshine by a pool. Then you will be entertained by the biggest DJs and chart stars in the world. Our favourite club, Ushuaia, is one of them, and we were lucky enough to see the legendary Avicii perform here.
Another such club is Ibiza Rocks, which brings huge stars to perform live sets. We saw Tinie Tempah perform here, and the atmosphere was electric.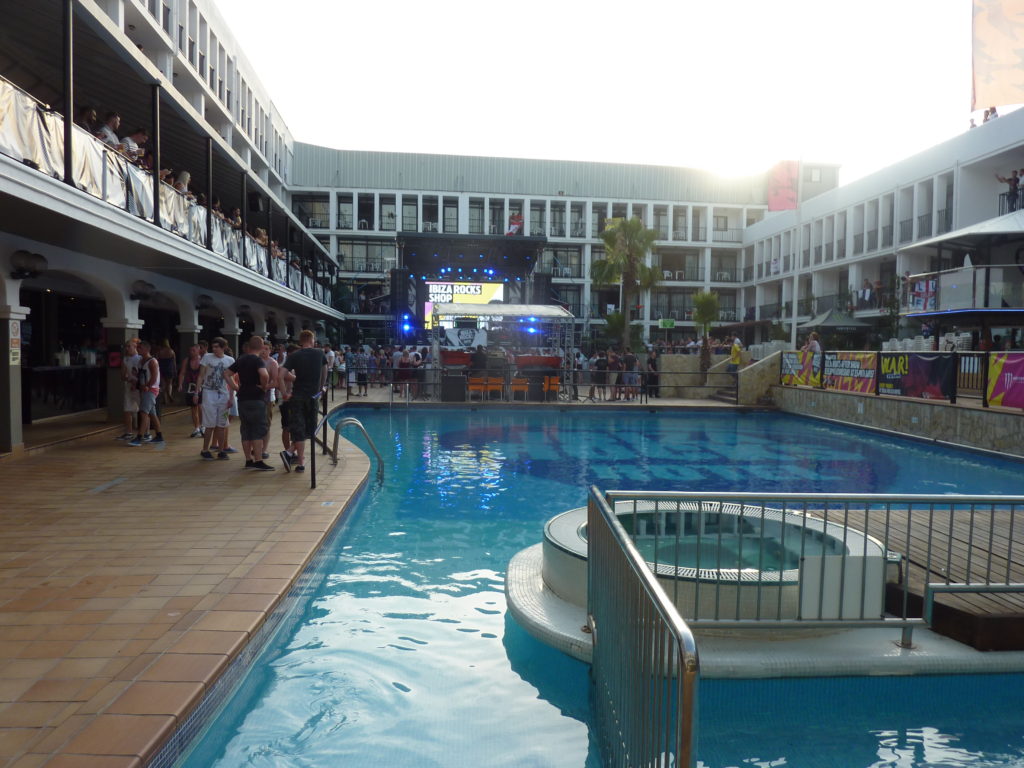 Of course, the legendary all-night clubs provide a perfect place if you want to continue into the early hours. Many people sleep through the day so that they can stay up through the night. This isn't the most romantic way to spend your holiday, of course, but you should definitely try it at least once. Our favourite is Es Paradis, which is a big and beautiful club with all-white décor, and a friendly vibe.
A more chilled night out?
If you don't fancy a night of dancing, there are countless bars that offer a more low-key night out, particularly over in San Antonio Bay. We spent one relaxing evening sipping cocktails in a bar that had a music quiz going on. Despite being just the two of us, and competing against large groups, we won! We were rewarded with free drinks and T-shirts! Of course, we are complete music fanatics, so we kind of had an advantage!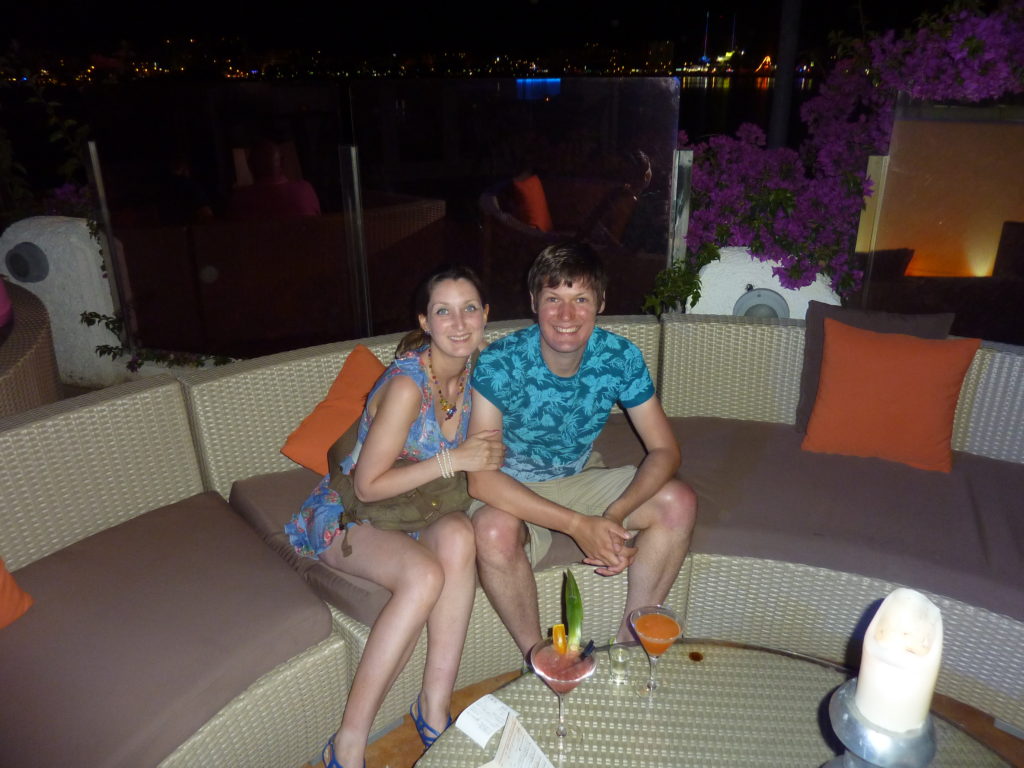 Many of the swankier bars, like the Pearl Lounge (sister club to the iconic Ocean Beach), are substantially quieter in the early evening or later on when everyone is at the superclubs. Therefore, you can relax in luxurious surroundings and sometimes have the place to yourself!
Dazzling dinners
The most predictable but dependable setting for romance is at a nice restaurant, and Ibiza has them by the dozen. Of course, the most romantic are those with a sunset view, such as Cafe Del Mar, Cafe Mambo, Mint Lounge, and Kumharas. However, in San Antonio Bay, we highly recommend Relish, which has amazing views across the harbour, and its own pool!
Ibiza's scenery will take your breath away
You can always find romance in history, and Ibiza's D'alt Vila, or Old Town, has it in abundance. It's just beautiful and full of culture. Be aware that it involves quite a climb, but the views from the fort out to sea over the harbour are well worth it. The medieval architecture of the old town is stunning as well. With the sun beating down on you, there will no doubt be a feeling of contentment and awe that you can share with your partner. We have even seen a fun wedding shoot take place here.
At the top, you can find Ibiza Cathedral. It dates back to 1234, which is a fantastic date in itself, don't you agree? Officially known as the Cathedral of the Lady of the Snows, it contains remarkable Medieval artworks, and is cared for by a group of nuns. The views of the town from here are spectacular. All of the white houses add to the romance of the harbour views.
There are plenty more ideas for a romantic holiday in Ibiza, a most beautiful island indeed, but this list should hopefully help you get started!
Have you been to Ibiza? Which parts did you find most romantic?