Goodbye Manchester, Hallo Nuremberg!
So today we set off from Manchester Airport on our two and a half month journey across part of Europe. We are currently in Nuremberg, where our journey begins. We're staying with a lovely lady who works as a scientist in Erlangen, which is our home town Stoke-on-Trent's twin city!
Nuremberg Airport is one of the best connected airports we have been to. We were off the plane and in the centre of the city in just over an hour. RyanAir offer flights from Manchester for peanuts, so definitely look into Nuremberg as a short break destination.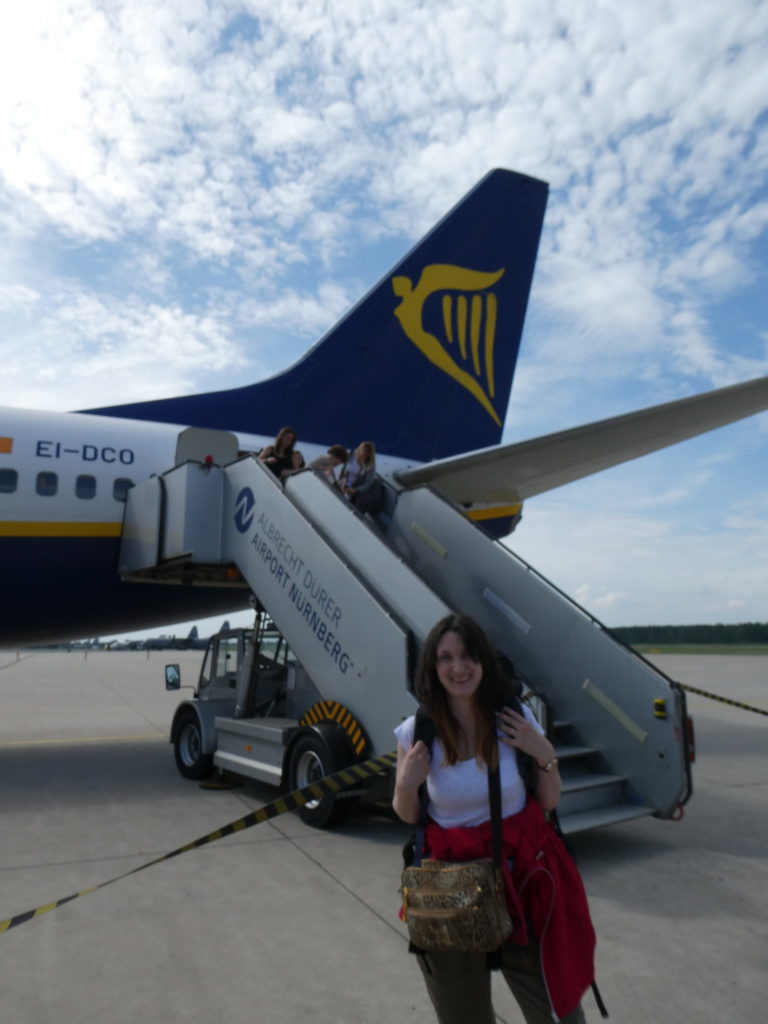 The weather when we arrived was humid, so we escaped into the stunning St Lorenz Church. Its two towers form a distinctive facade, but it is the inside that impressed the most. You wouldn't believe the craftmanship that must have gone into Adam Kraft's tabernacle, which is almost impossible to see from top to bottom without going way back.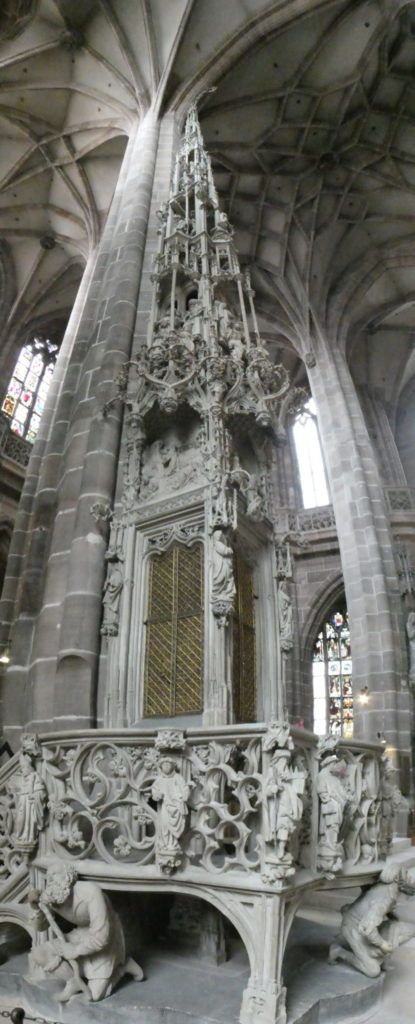 Sorry Vicar!
Veit Stoss' ornate carving hangs from the ceiling. We were in awe of it. So much so, that the patient vicar had to delay his service for a while until we had finished taking photographs. We hadn't realised that a service was about to start! The church was badly damaged during the Second World War, and some of the damage is still shown today as a reminder. It is well worth a visit.
Nuremberg is a fun city, with some very interesting street performers. It seems well suited to shoppers also, with large shopping centres all around and all kinds of high street stores. We had a stroll down the Way of Human Rights, which contains the articles of the Universal Declaration on Human Rights in not only German, but another language for each as well.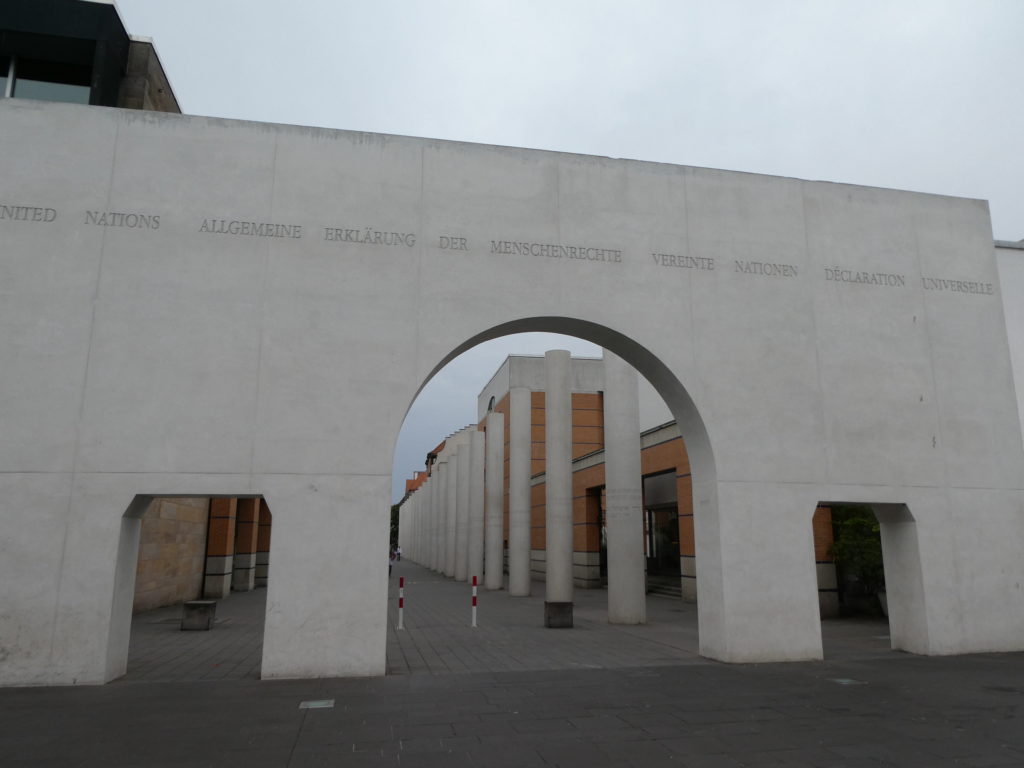 Unfortunately, it started to rain pretty heavily at this point. We carried on exploring, of course! Over a very pretty bridge to the northern part of the Alstadt (Old Town), we spotted some amazing sculptures. In the Hauptmarkt area, we saw many market traders yet no customers willing to cope with the rain. Everyone was under the covered walkways that surround it.
Rub the ring for luck, but find the right one to be sure!
Here, we saw the Church of Our Lady, with its ornate clock. The main attraction though, is the 'Beautiful Fountain'. There is a ring on here that is rubbed by locals and visitors alike for luck. However, there is actually two rings. One is golden, and has been added for tourism, whilst another black ring is the 'proper' one. They are quite difficult to find, though you are sure to find a local making a beeline for them if you hang around for a couple of minutes. You can also pour water from a large tube, which is way more fun than it sounds.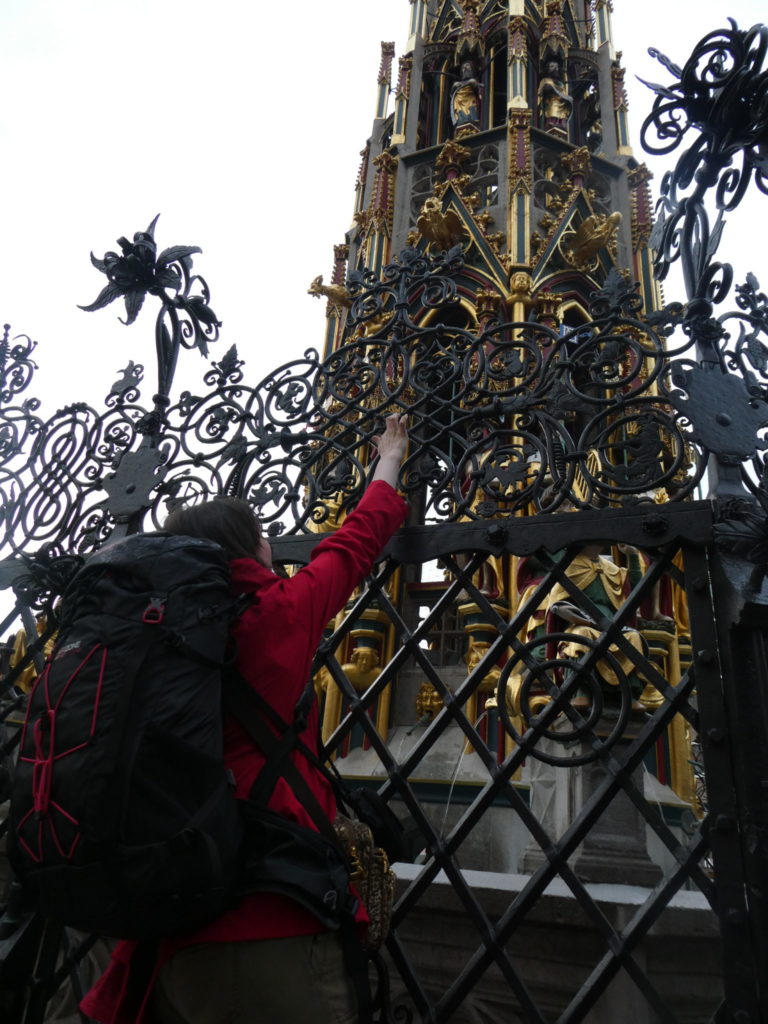 Nuremberg has its own signature dish – the Nuremberg Bratwurst. The best place to try it is the Bratwursthausle near to St Sebald Church. This quaint, Bavarian eatery cooks the famous local dish right in front of you, and is very atmospheric inside. It is three tiny little sausages served in a bun. We decided to get some to go.
The views from Nuremberg Castle are well worth the hike
Our final stop on our short sightseeing tour was Nuremberg Castle. The symbol of the city, it sits on a sandstone ridge overlooking the buildings below, many of which have rather intriguing roofs! You can visit the castle during daytime sightseeing hours, but even outside of these, it is worth a visit. You can head up the hill to an amazing lookout, where you can see the city dazzle below. There is no charge for this, and it is well worth the gentle trek up the hill.
It has been a fantastic first day for us, despite the weather. Tomorrow, we head to see the unpleasant side of Nuremberg's history at the Nazi Party Documentation Centre, before heading off to the UNESCO World Heritage town of Bamberg.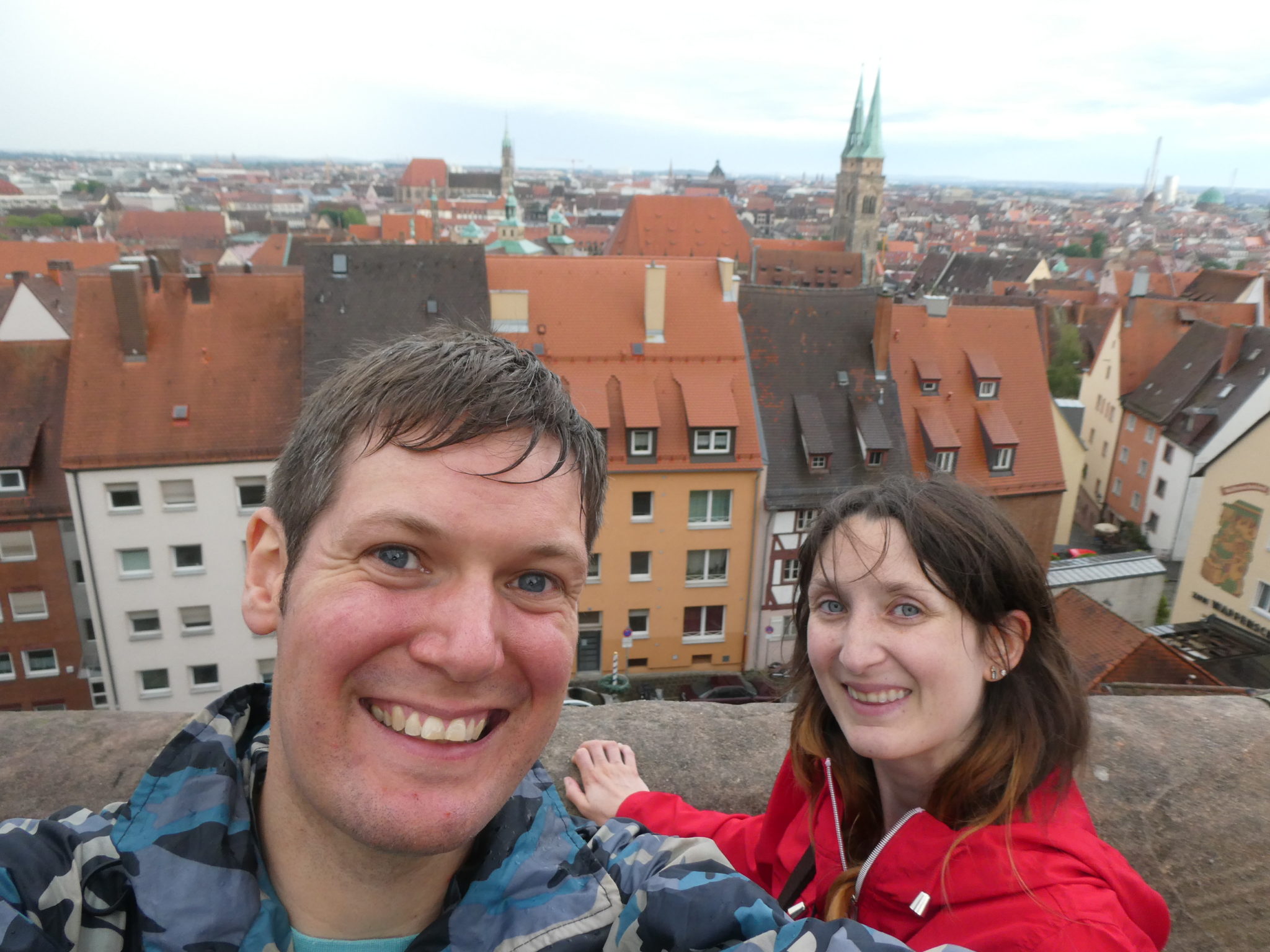 Have you been to Nuremberg? Any tips for our trip to Bamberg?