Plas Mawr – An Elizabethan Gem
Plas Mawr is an Elizabethan townhouse, in Conwy, North Wales. It was built by a member of the Welsh Gentry called Robert Wynn, between 1576 and 1585. It is remarkable to see how it has remained so intact since those days. Partly this is due to it not being used as a family home since the 1600's. Instead, it was used as a school, lodgings, and the headquarters of an art academy. Cadw took it over in 1993, and have done a remarkable job restoring the property. They have based their furnishings on an inventory taken of furniture left in the house on the death of Robert Wynn's grandson in 1664.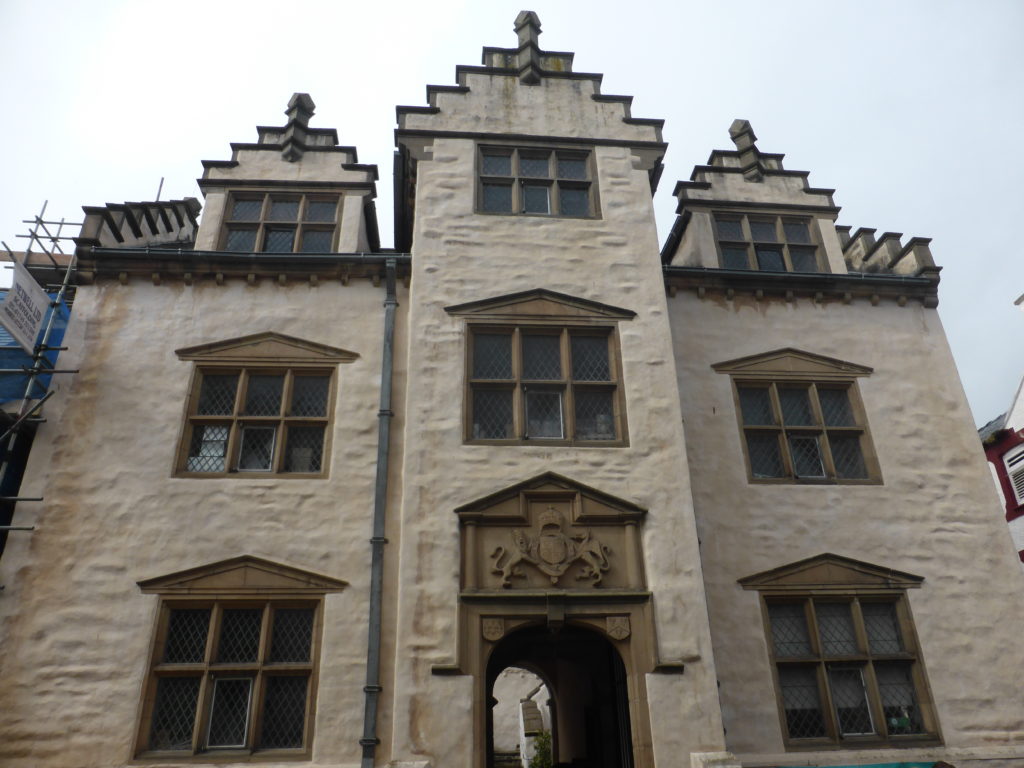 It is now perhaps the finest surviving example of an Elizabethan townhouse in the world. Being on the High Street, however, it is easy to miss. You just don't take as much notice of your surroundings on a busy street. We nearly walked past it on our way there. When you do notice it, though, it will impress you right away. It is best to at least cross over the road to admire its frontage, since it is a very narrow street. Even so, it is difficult to appreciate just how impressive and extensive the interior is from here.
Plas Mawr is ideal to be combined with Conwy Castle
Plas Mawr is just a five minute walk away from Conwy Castle, so can easily be combined in a one-day visit. In an ideal world, however, you may wish to visit them on separate days. There is much to see at both sites, so this way you can enjoy them at a more leisurely pace. After getting your tickets, you pass through a small courtyard into the house proper. They offer a choice of an audio guide, or a large plastic map with written information about each room. We recommend the audio guide. The audio guide really brings the house to life. It does feel a bit forced at times, however, clearly being read from a script.
The first room is the Hall, which will set the mood for the rest of the house. The fireplace contains some marvellous ornamental plasterwork, intended to show off Wynn's wealth to visitors. This would have been the first room they likely saw back then, as it is now. Therefore, it had to set the scene. Wynn's initials are part of it, as they are in many places throughout the house. There is also a fantastic Tudor cupboard in the room, which also contains similar emblems.
You can see that Englishmen wouldn't always have been so welcome in Wales
The emblems relate to the descendants of Wynn and his wife Dorothy. Many of them are symbols of the princes of Gwynedd, including a severed Englishman's head! A semi-naked woman also features heavily throughout the house. She looks rather grotesque, it must be said! Not only did these emblems likely impress visitors, but they also showed off the family's impressive lineage.
The Kitchen is a remarkable recreation. They actually use real vegetables and herbs in the decorations, and you can smell it as soon as you enter. It really transports you back to the times. Particularly intriguing is the hanging cage above the table, in which bread could be stored away from the children and animals.
A couple more service rooms follow, before you enter the Parlour. Inside the Parlour is some of the finest plasterwork in the house, as this is where prominent guests would have been entertained. The royal arms of Queen Elizabeth I are displayed above the fireplace in this room. In rooms where his social inferiors would have congregated, Robert Wynn's initials were the most prominent. This was common social etiquette in Elizabethan society, in which emblems were all-important.
Through the Brewhouse is the picturesque Upper Courtyard, complete with its own well. The fine Elizabethan Garden is connected to this courtyard, and has two terraces. The garden has been planted in the style of the period, to further immerse you in the history of the house.
Plas Mawr hides many peculiarities in the building work
From here, we headed up to the top floor. One room has its fine timber roof visible, complete with decorated trusses. It seems likely that this ceiling was intended as that of the great chamber below. However, in the end it was actually used by servants. There may have been an issue with the masonry and carpentry not working in sync, leading to a new plaster ceiling being installed to cover up the mess. Part of the room is far less ornate, showing it was possibly never finished.
Above the Brewhouse is a chamber that was possibly used by Wynn himself. The plasterwork in here is sensational. Next to it is another chamber, over the parlour, in which Dorothy would have possibly slept. The plaster ceiling is also elaborate in here, and a four poster bed is on display too. A room in which a servant would have slept sits in between the two chambers, so that they could be on call during the night.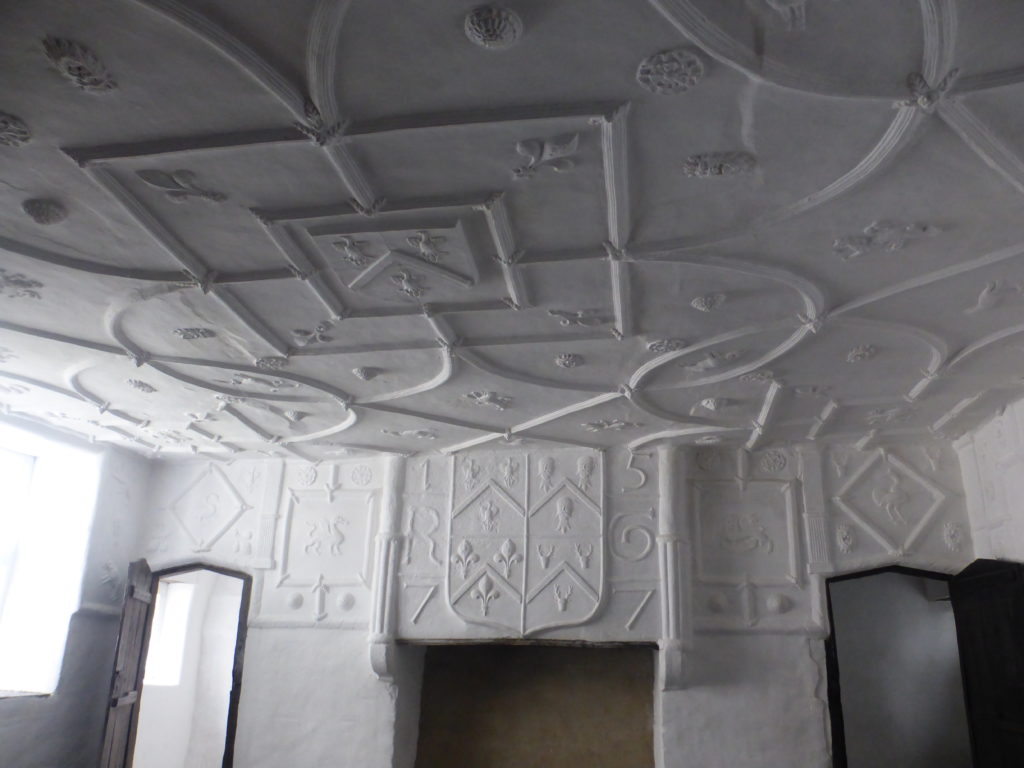 Next, you enter possibly the most impressive room in the entire house – the great chamber. This large room is richly furnished, and would have been the main room used for entertaining prominent guests. Queen Elizabeth I's initials are proudly displayed above the fireplace, and those semi-naked women are everywhere. The fireplace appears to be marble, but on closer inspection, is actually painted to appear so!
The final set of rooms in the house contain an exhibition called 'A Balance of Humours', which discusses water, health and hygiene in Tudor and Stuart Britain. It is fascinating to see how differently illnesses are perceived nowadays from then, as well as some of the bizarre and even wince-inducing cures that were used.
Fabulous views of Conwy from Plas Mawr's tower
The final thing to do is climb a ladder up to the tower. From here, marvellous views of the town can be had. Windows can be opened on all four sides to provide views of every angle from the quayside to the castle.
After visiting the house, see if the nearby St Mary's Church is open. It contains the tomb of Robert Wynn, and a memorial to Dorothy. Unfortunately, it was closed when we visited. Plas Mawr is a perfect wet weather date idea when on a break to North Wales. Apart from the Gardens and courtyards, there is little to see outside. Having said this, the Garden is particularly romantic in style, and it would be heavenly strolling around in the sunshine. Transporting yourselves back in time in this rambling house is sure to be a highlight of your trip!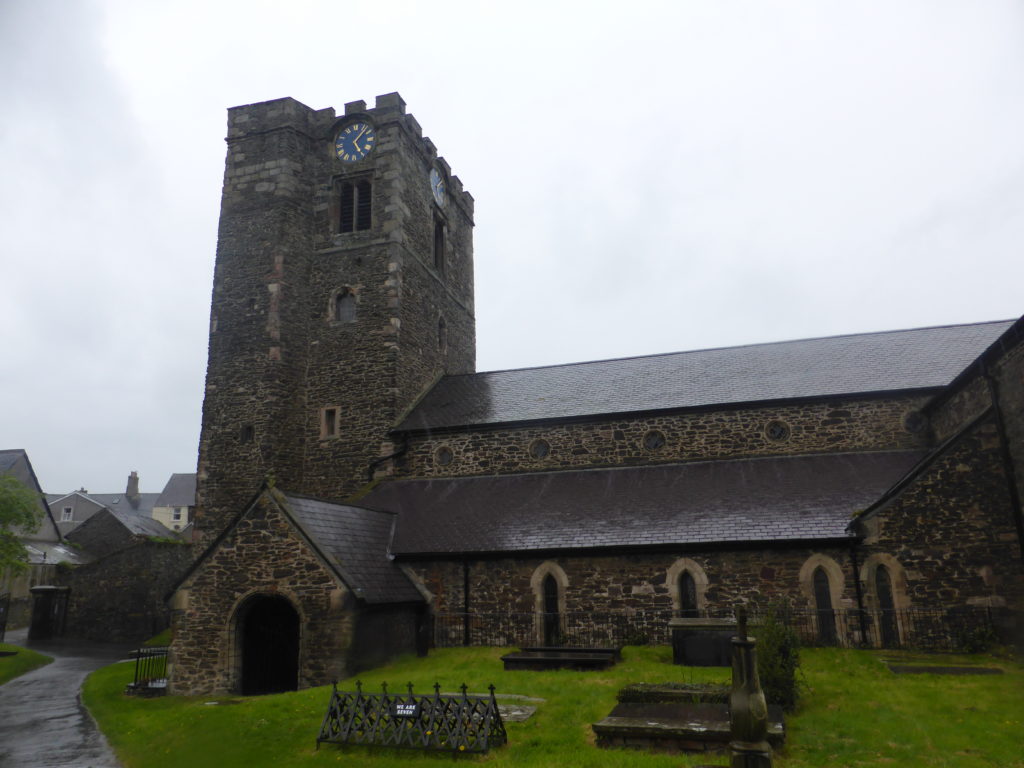 Have you ever been to Plas Mawr? Can you think of any other fine Elizabethan townhouses that are worth visiting?