Magdalen College is Oxford University's top performing college
Oxford University is one of the greatest academic institutions in the world. Many of its constituent colleges are open to visitors, and we are going to tell you about our visit to Magdalen College. This college has been the top performing of Oxford's colleges, academically, over the past decade. Situated next to the River Cherwell, its pleasant grounds are home to a deer park and Addison's Walk. Its imposing tower is a local landmark.
The college has long visiting hours, between 10am and 7pm over the summer months. This means you should be able to easily fit it into your Oxford itinerary, and it is one of the highest rated Oxford colleges to visit. Make sure to get one of the leaflets with a map and illustrations, as you enter. Many famous names have studied here. They include poet Sir John Betjeman, playwright Oscar Wilde, and Nobel-Prize winner Erwin Schrodinger. C.S. Lewis spent nearly thirty years as an English tutor at the college, during which he wrote the first books in his Chronicles of Narnia series.
If you visit at 6am on May 1st, you may hear a performance from a Grammy-nominated choir
The college is very grand, having been built up since 1458. You enter through St John's Quadrangle. Take a walk around it before entering a separate quadrangle, which houses a David Wynne sculpture of Christ and Mary Magdalene. This also contains the Great Tower, which is one of Oxford's most famous landmarks. It has been a tradition since the time of Henry VII for the college choir to sing from the top of the tower at 6am every year on May 1st. The college's choir have been nominated for a Grammy award, and have worked with stars such as Paul McCartney.
Retracing your steps, you come to the Cloisters, which could easily belong to a famous Cathedral. Entering the Chapel, you see the impressive dark wood stalls, with misericords. The Hall is up some stairs. On the day of our visit, a wedding was taking place, and the stairs were lit with candles. Very romantic. Both Queen Elizabeths have been here, and it is a beautiful room. After this, go round to the New Building, where you can relax on the lawn.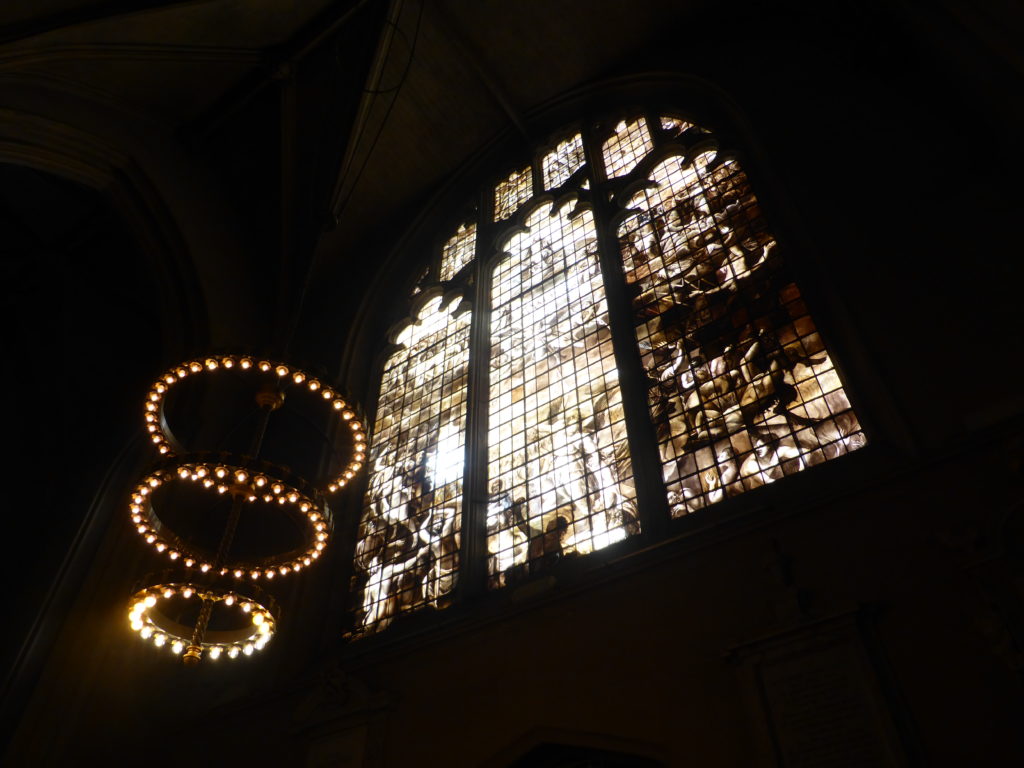 Down one side is the Grove Deer Park, as well as a very old tree that is being held up by supports in places. From here, go through a large gate to Addison's Walk. This is a circular walk around a water meadow, which contains a large tree/Y sculpture as well as pleasant gardens. It offers a beautiful, tranquil walk, and you could easily spend quite some time strolling around. There is also a cafe, which houses memorabilia from the Boat Races.
Have you visited Magdalen College? Tell us what you remember about it in the comments!