Documentation Centre and Nazi Party Rally Grounds, Nuremberg
Nuremberg has a lot going for it. Stunning architecture, a plethora of magnificent churches, and its famous sausages spring to mind. However, there is a part of its past that I'm sure it would rather forget. To its credit, it has not forgotten its role in the atrocities that the Nazi Party committed. Nuremberg was seen as a spiritual home for the Nazi Party, with its annual party rallies taking place there.
Hitler commissioned the building of many buildings that were supposed to elevate him beyond mankind, rather similar to how a Roman Emperor or Egyptian Pharaoh may have done. Unbelievably, some of these structures still exist today, and the city of Nuremberg has converted part of the immense Congress Hall to a museum documenting the rise and fall of the party.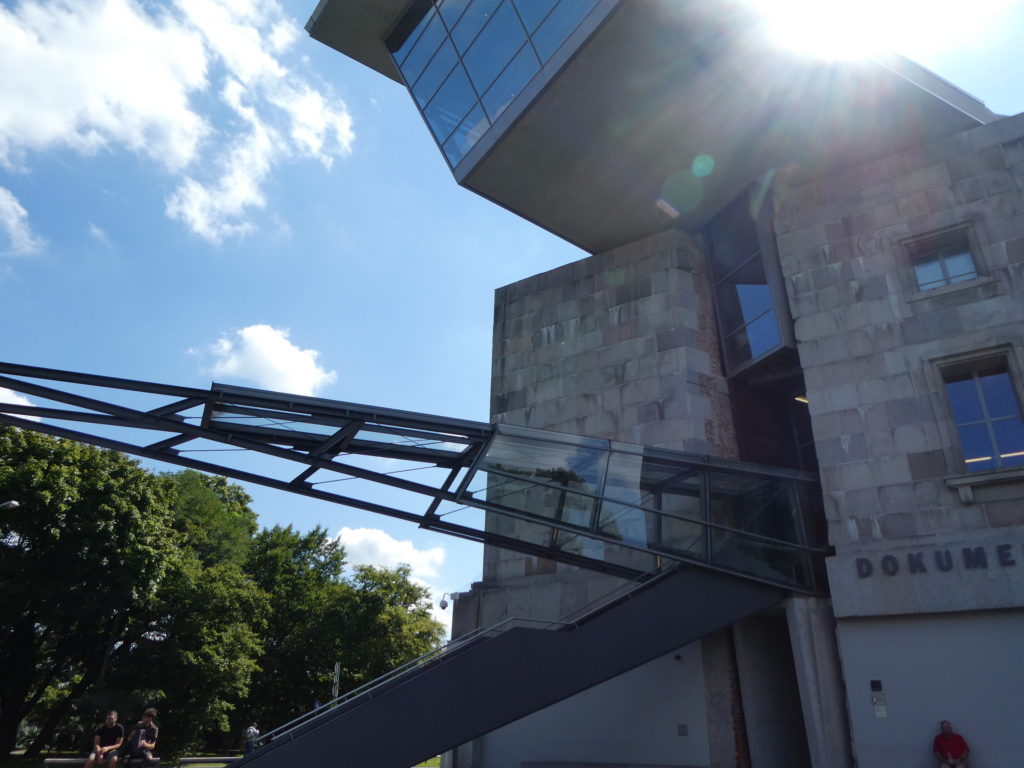 Although the information panels are in German, the museum provides a great audio guide in English that is extremely informative. Therefore, you won't miss out on any of the information. Indeed, more is available on specific things if you have the time or interest. The experience begins with a film called Fascination and Terror, which showed the contrast between the past and present in the area. It leaves you wondering just how it all possibly happened.
How did it happen?
Luckily, the rest of the museum answers that question superbly. We saw how the Nazis gained political support from many Germans, who had seen their monarchy ended, and rising unemployment led to many becoming susceptible to radical ideas. Hitler became a cult figure in Germany, with his book Mein Kampf one of the all-time best sellers. When Hitler came to power, he used emergency powers to reduce the reach of democracy and Germany was on the way to becoming a dictatorship.
The Nazis used an arson attack on the Parliament building to extend its power further. Boycotts on Jewish businesses and book burnings by anyone they disagreed with became commonplace. Even more worrying was the introduction of concentration camps. It was quite disconcerting to see footage of the Nazi Party rallies in the very streets we had explored earlier that morning. It was on a huge scale, comparable to Beatlemania.
From here, we saw how the regime worked against the Jews, and other groups that didn't fit in with their ideology. Concentration camps turned into extermination camps, and the inmates were made to work on the construction of Hitler's vanity projects such as the Congress Hall the museum is situated in. The war is covered too, of course, and the eventual fall of the party. Nuremberg was chosen to hold the trials of Hitler's generals, some of whom were sentenced to death by the judges.
A visit can be short or long depending on your interest levels
If you'd like to listen to all of the audio guide commentary, plan to stay for a few hours. Alternatively, you can get a very good overview by just listening to the first one in each room. There are plenty of artefacts and video presentations to break things up as well. However, you should definitely make time for a stroll around the Nazi Party Rally Grounds. This will add another couple of hours to your visit.
From the museum, you can walk around and into the colossal Congress Hall, which was never finished due to the outbreak of war. It was meant to house 50,000 people. The site is built around the attractive Dutzendteich Lake, which today is an idyllic scene unlike what could have been. The Great Street is a mammoth space, on which marches were to have taken place. Again, it never came to fruition.
An eerie feeling
The most chilling place to visit was the Zeppelin Fields. Here, in the 1930s, the Nazi Party's most lavish propaganda productions were held. Its grandstand is partly preserved. Based on the Pergamon Altar, it is a classical structure that again helped Hitler perpetuate his own myth. You can not only climb up the steps of the grandstand, but stand on the platform from which Hitler would have stood to read his speeches. It was a very strange feeling to do this, and well worth experiencing. Just don't do a Hitler salute, like we saw one clueless woman doing when it was her turn for a photo opportunity. It was clearly a joke, but it is in very poor taste indeed.
Overall, it is a great place to visit. This isn't a recommendation for couples, but for everyone. We need to see how the mistakes of the past can not be repeated in the future.
Did you know that any Nazi Party architecture still exists?